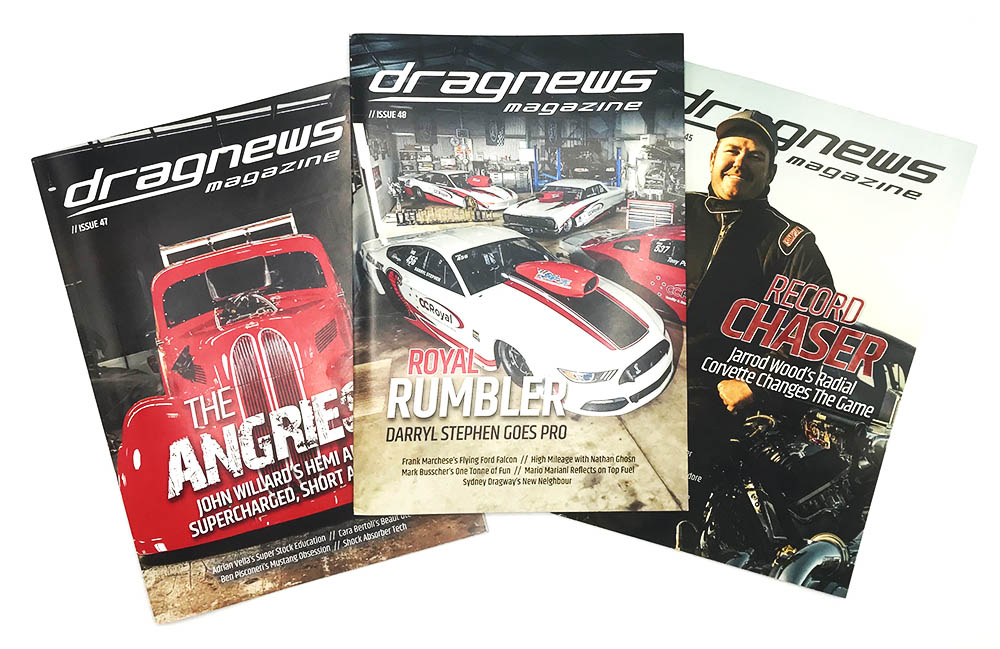 Join our growing list of Drag News Magazine subscribers in 2020 with this sweet winter deal.
Drag News Magazine is a 64 page, full colour print magazine that gets mailed to hundreds of subscribers around the country. Editor Luke Nieuwhof and staff writers and photographers tell the fascinating stories of Australian drag racers, from the pros to the sportsman. Learn more about the sport you love.
For 2020 we are going 20% off, that means that the eight-issue subscription is just $95.20 (Australian postage only)! Just use the 'Buy Now' button below to subscribe (select 'Pay with Credit or Debit Card if you don't have Paypal).
Offer expires 11.59pm Sunday, August 2.