The 2021/2022 drag racing season will fire up in style at the Perth Motorplex this Saturday, November 6.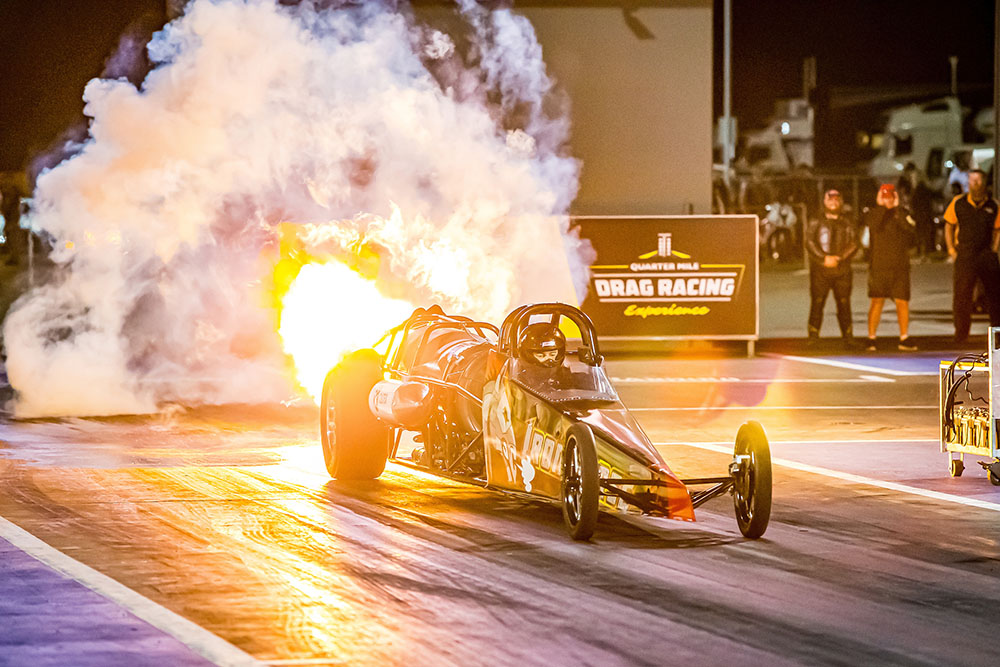 The opening rounds of the WA Drag Racing Championship and the Summer Slam Series plus Jet Dragsters, Nitro Bikes and more will ensure that the Perth Motorplex is the place to be this Saturday.
From 11.00am (main show from 5.30pm), more than 130 entries will descend on the Motorplex with something for everyone set to hit the track.
Paul Trengove, the Commercial and Operations Manager for Perth Motorplex Operator, Evolve Facilities Management, said this event is one not to be missed.
"This Saturday at the Motorplex will be action-packed from start to finish with something for everyone hitting the track for our official opening to our competitive drag racing season," Trengove said.
"Fire breathing Jets, Top Doorslammers and Nitro Bikes will be joined by Outlaw Radial, Supercharged Outlaws, Top Comp, Super Comp, Comp Bike, Top Sportsman, Modified, Super Sedan, Modified Bike, Super Street and Junior Dragster racers for a non-stop day and night of racing action.
"I can't think of a better way to blow away the winter break with the bone-shaking burner pops of the Jet Dragsters and the impressive on-track antics of the Top Doorslammers, Nitro Bikes and WA Drag Racing Championship racers."
As a proud supporter of drag racing in Western Australia since 1977, and an enthusiastic sponsor of the Perth Motorplex since its opening in 2000, Chris Mills is excited to be a Major Pit Lane Sponsor again for the 2021/22 season.
"We are looking forward to a great season of racing and have been overwhelmed by the support of local racers and enthusiasts over the last 12 months during such testing times," said Mills.
"Now it is time to let loose and burn some rubber – let's go racing!"
Chris Mills Performance (CMP) is a proud WA dealer of Aeroflow products and a wide array of US brands.
"We are so thankful to have the support of amazing sponsors like Chris Mills Performance which has been a passionate backer of the Motorplex since its inception," Trengove said.
"Once again, CMP will be playing an integral part in our new season, and we are very excited to once again work with this great business."
The opening event of the 2021/2022 drag racing season at the Perth Motorplex will be held this Saturday, November 6. The on-track action will commence with qualifying from 11.00am, while the main show is scheduled to hit the track from 5.30pm to approximately 10.00pm local time.
For more event information, please go to https://motorplex.com.au/wa-drag-racing-championship-series-opener/
Pic: High Octane Photos