Jason Hedges has been appointed as the incoming General Manager for the 400 Thunder Professional Drag Racing Series.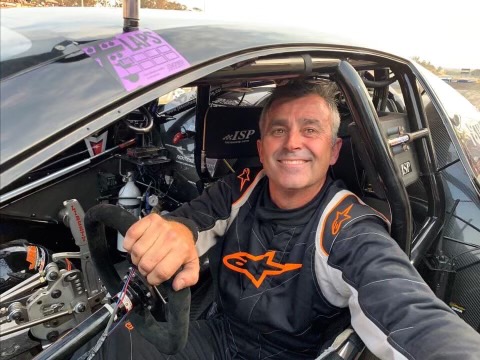 A long-time competitor within the 400 Thunder Pro Stock category, Hedges' appointment to the top job within the series comes just a week out from the biggest 400 Thunder Event on the calendar – The Gulf Western Oil Winternationals at Willowbank Raceway.
"Jason's background in business was really the key to his appointment for us," 400 Thunder Chairman Tony Wedlock enthused today. "He has a proven track record of building successful businesses with a positive culture, and this is the reason that he was the number one choice to take on the role of General Manager for the series."
In addition to his success off track, Hedges has been successful in his racing endeavours as well. He is a Gold Christmas Tree winning racer, and last season finished second in the season standings in the ultra-competitive Pro Stock category.
"Stepping out of the cockpit will take some getting used to but this is a challenge that I'm looking forward to with enthusiasm," said Jason Hedges.
"I feel like I am stepping into this role at a very exciting time – the TV platform that 400 Thunder has established is simply the best opportunity that the sport has for mainstream recognition in many years, the establishment of the fledgling Top Fuel Funny Car class is bringing renewed excitement into the sport, and with new tracks coming online like Heathcote Raceway Park in Victoria and The Bend in South Australia, things are looking very positive for 400 Thunder."
"We will be making some announcements over the coming weeks, and these will be aimed at restoring the confidence of the racers and fans after some difficult years throughout the COVID-19 pandemic, that made it so difficult to maintain any sort of momentum. We are through it now, and we have all eyes on the future – and it is certainly a bright one ahead."
Hedges concluded, "I would like to thank Steve Bettes for his hard work for the series as General Manager over the past several years, and wish him the best in his future endeavours."
Hedges will begin the role at the Gulf Western Oil Winternationals, meeting with stakeholders and introducing himself to teams in the series.
– 400 Thunder