Approximately 500 drag racers have entered for this weekend's Rockynats event which will feature eighth mile street racing at the eastern end of Rockhampton's Quay Street.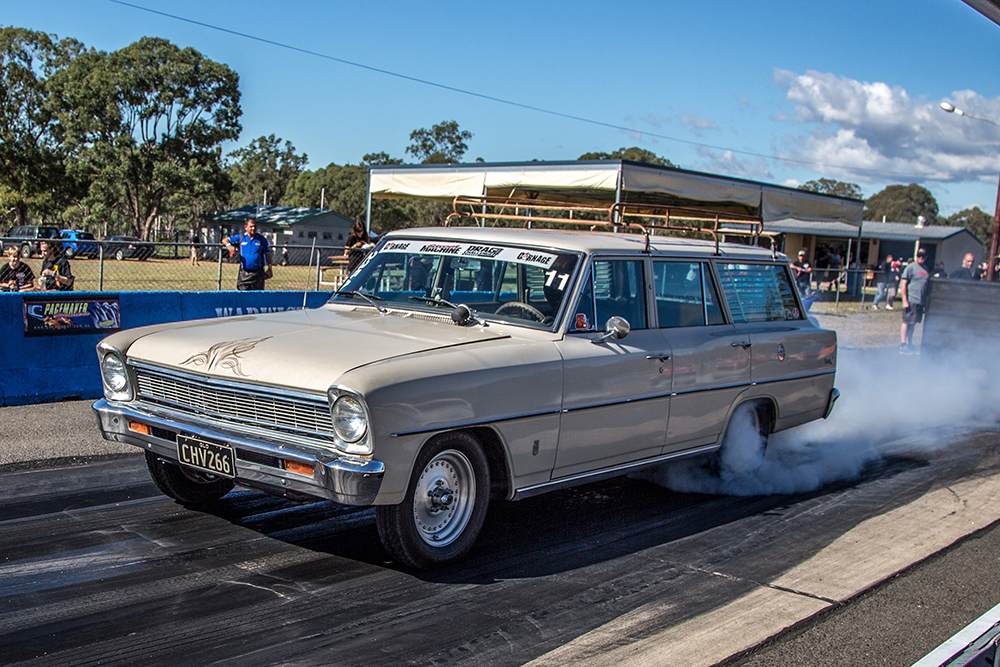 The Rockynats is managed by the same team which is behind the time-honoured Summernats in Canberra and the hugely popular RedCentreNATS in Alice Springs.
The event's Garrett Advancing Motion Street Drags precinct will bring no-prep, street outlaws style action to the heart of Rockhampton as some of Australia's fastest street-driven drag cars and bikes battle it out for prize money and event glory.
Local racer Samuel Kele is just one competitor looking forward to taking to the street this Easter in his 1966 Chevy Nova Wagon.
"I have been racing for around six years or so, but we always have to travel so it is great to have an event like this at home in Rockhampton – we can drive it from home to the track and home again and if anything goes wrong, we are nice and close," said the 28-year-old Fitter and Turner.
"The Rockynats event I think will be a really good opportunity to see what the car will do in an unprepared, old school street race.
"It will really level the playing field out I think with the road being the equalising factor. It doesn't matter how much power you have got; it will be all about who can get it to the track as quickly as possible.
"We are looking forward to hopefully beating some slow turbo cars," he grinned, while thanking his family and JB Race Engines for their support.
All competitors will take to the 'track' on Easter Saturday (April 3) for qualifying, with the top 300 to continue on to race on Easter Sunday (April 4).
Garrett Advancing Motion is sponsoring all of the drag racing awards that will be contested at the event, including:
• Pro Category 1st place: $500 in prize money and $5,000 in Garrett Vouchers
• Pro Category 2nd place: $200 in prize money
• Street Category 1st place: $500 in prize money and $3,000 in Garrett Vouchers
• Street Category 2nd place: $200 in prize money

For event information, visit www.rockynats.com.au

For more from ANDRA, visit www.andra.com.au