To help foster the drag racers of tomorrow, automotive aftermarket parts giant Aeroflow has thrown its weight behind a new 'Future Stars' program that will make its debut at next weekend's Gulf Western Oil Winternationals.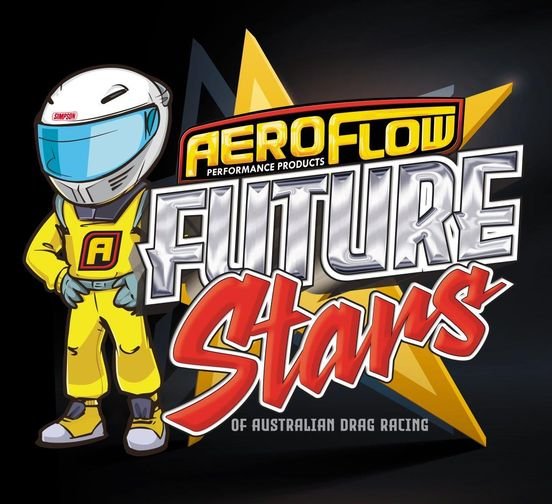 Junior Dragster has long been a breeding ground for talent, with champion racers such as Ben Bray, Kelly Bettes, Luke Crowley, Shane Tucker, Morice McMillin and Chris Hargrave all graduates of the program. And now with the introduction of Junior Drag Bike, and a hug entry list set to debut at the Winternationals, it's expected that the success will be replicated on two wheels.
The Gulf Western Oil Winternationals will see an introduction of the program to the more-than 50 junior racers participating in the event, with professional racers, Aeroflow Top Fuel Funny Car pilot Morice McMillin, and multi-time 400 Thunder Top Fuel Motorcycle Champion Chris Matheson. The participating kids will be presented with an Aeroflow 'Future Stars' t-shirt to wear proudly at the Winternationals and beyond.
The development of the Aeroflow Future Stars program at events over the next season will see current 400 Thunder professional racers take part in a mentoring session with Junior Dragster and Junior Drag Bike competitors to answer questions about how best to further their racing endeavours, sponsorship and race craft – among other topics.
"Coming from a junior background myself, I totally understand how important it is to give back to the kids who are the future of our sport," Morice McMillin said today. "By giving just a little bit of time, we could be helping foster the guys and girls who are going to step up and beat us on track one day! It's a great initiative from 400 Thunder and we are happy to support it."
400 Thunder General Manager Jason Hedges echoed McMillin's sentiments. "This program is designed to help keep the kids engaged with the sport. We all know that drag racing is a family sport – it's time that the sport gives back to the kids and their families that commit so much time, money and energy into supporting their racing."
Aeroflow Performance Products manufacture close to 11,000 quality products suitable for use in drag racing, hot rods, street machines, JDM, road racing, rallying, off road, motorcycles and marine applications. More information can be found at www.aeroflowperformance.com
The Gulf Western Oil Winternationals is part of the 400 Thunder Professional and Sportsman Drag Racing Series, with racers travelling from across Australia and New Zealand to compete at one of the most prestigious events on the calendar.