Aeroflow Performance Products, the leader in aftermarket performance products, has signed a multi-year agreement to become the naming rights partner for the 400 Thunder Drag Racing Series.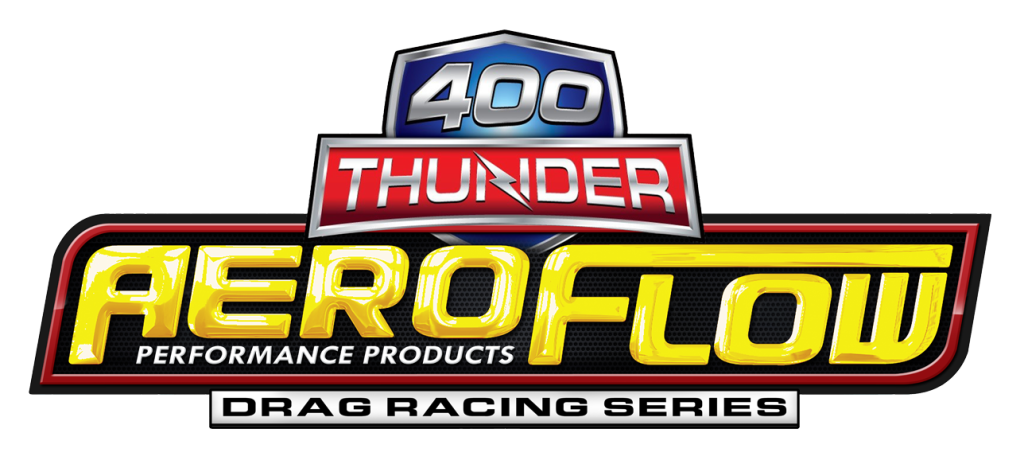 The series will now be known as the 400 Thunder Aeroflow Drag Racing Series, encompassing both the sportsman and professional divisions.
400 Thunder General Manager Jason Hedges welcomed the announcement today, saying "Aeroflow have been part of the fabric of drag racing for so long now, and this announcement is about reinforcing their commitment to the future of the sport".
"Having worked with the team from Aeroflow on the Aeroflow Future Stars Program for junior competitors, it is clear to me that they are want this sport to flourish", Hedges continued. "This is a considerable investment in the future of the 400 Thunder Series and will help to cement the 400 Thunder Aeroflow Drag Racing Series for years to come".
Glenn Collett, Brand Manager for Aeroflow, agreed. "Drag Racing is home for us, these are our people. The appointment of Jason Hedges to the 400 Thunder General Manager role has made this decision an easy one for us."
"Drag Racing has such a loyal & passionate fan base, and with the excellent Kayo / Fox Sports broadcast agreement bringing more fans to the sport, I can only see positives for 400 Thunder in the future", he continued. "We look forward to bringing the 400 Thunder Aeroflow Drag Racing Series to fans across the country over the coming years."
The partnership will begin immediately, and Aeroflow will have a presence at many events on the remainder of the upcoming Super Season that will conclude at the Gulf Western Oil Winternationals in 2023. The partnership will also see a refresh of the 400 Thunder brand with a co-branded 400 Thunder Aeroflow Drag Racing Series logo.
For more information on Aeroflow, visit www.aeroflowperformance.com .
For more information on the 400 Thunder Aeroflow Drag Racing Series, please visit www.400thunder.com.au