The fourth running of the Shannons Insurance Power Palooza once again delivered a festival of horsepower to Perth motorsport fans, showcasing drag racing, burnouts and speedway in a short and sharp show last Saturday night and serving as a preview of this weekend's state championship opener at the Motorplex.
Saturday evening commenced with a spectacular drag racing show that included Nitro Dragsters and Funny Cars, Top Doorslammers and even Jet Dragsters.
---
---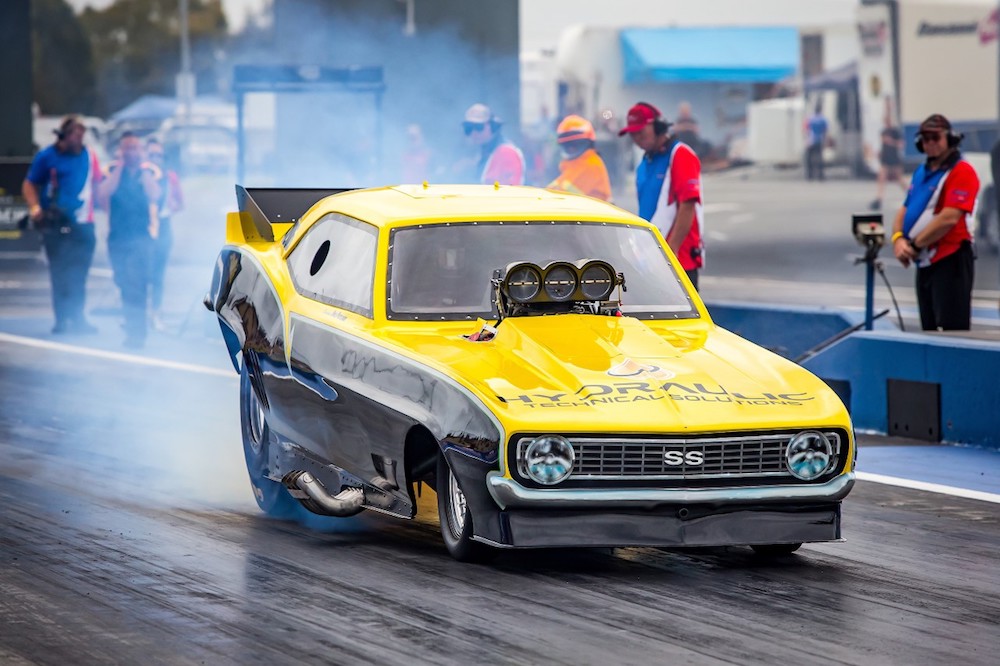 While the drag racing was only on exhibition mode, there were still plenty of highlights. Kyle Putland's Camaro Nitro Funny Car had punters on the edge of their seats with a heart-stopping first run that saw him cross lanes, before returning for a later 5.91sec. pass.
The quickest times for the evening were recorded by Top Comp racer Russell Ladbrook, who made his championship intentions clear with consecutive runs of 5.73 and 5.72 seconds from his Funny Car.
Jet Dragster driver Pieter De Wit proved the king of speed however, blasting to the fastest speed of the night at 399kmh.
There was also a selection of sportsman racers on hand who took part in a short two-round format.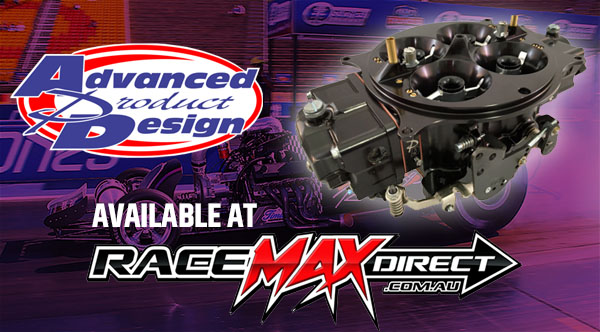 Now Perth turn its drag racing focus to this Saturday. The Summer Slam Series is set to be more hotly contested than ever before this season at Perth Motorplex, as Western Australian teams concentrate on their home track while national championships stay on pause.
Among the Top Doorslammer drivers contesting this Saturday's opening round will be last season's seventh place points finisher Stu Moresby, who couldn't seem to catch a break.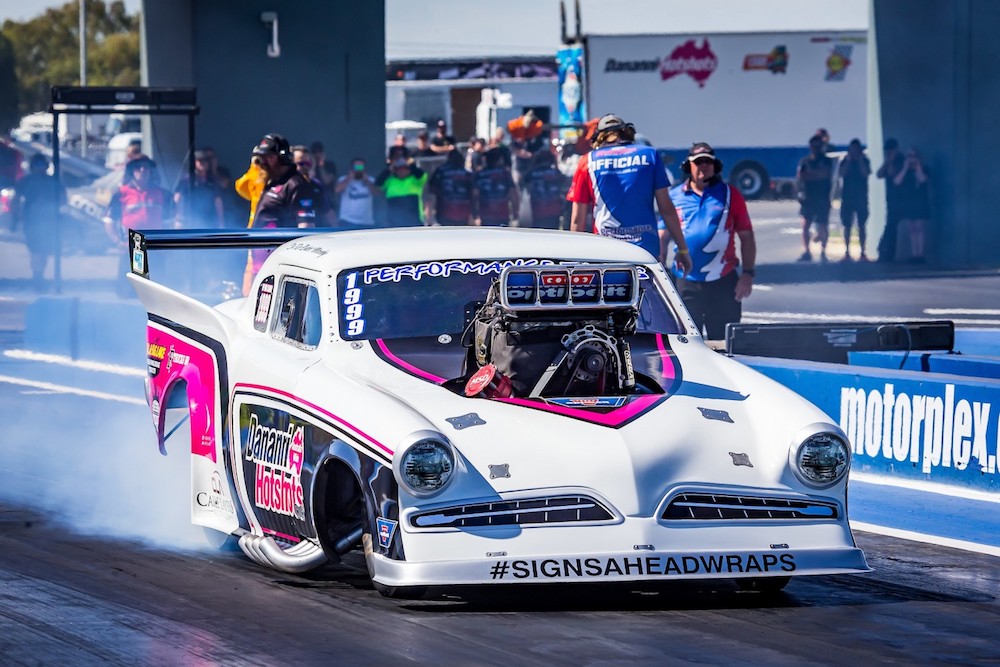 His Dananni Hotshots Studebaker had moments of brilliance last season, including a personal best run of 5.90sec., but was tempered by a braking area crash and plain bad luck. Moresby said the team has been at work to find some more pace.
"We have a new blower (supercharger) and injector hat as our last blower was down on boost, so hopefully we can pick up some speed," Moresby said. "We were starting to find some consistency with the car so hopefully we can start leaning on it a bit more.
"I think the fans should expect some wild rides and fast side-by-side runs this season with a full field of high horsepower cars."
Also set to compete this weekend are Stuart's brother Ryan Moresby in his underdog Ford Falcon, reigning champion John Zappia, championship challenger Daniel Gregorini, Kelvin Lyle in his potent Ford Mustang and Mark Chapman's gold-standard Plymouth Fury.
The Summer Slam Season Opener takes place this Saturday with sportsman qualifying from 11am, and the feature program beginning from 5.30pm.