Alice Springs will soon have a very cool nostalgia Funny Car in its ranks soon thanks to local fabricator Daniel Hodgins.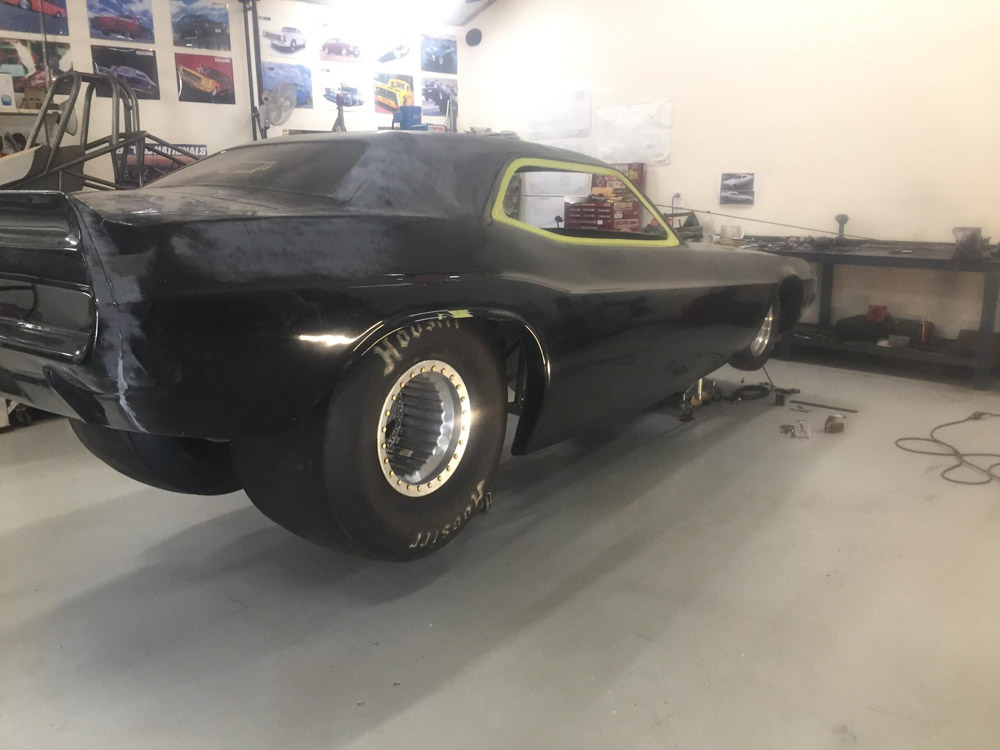 Hodgins had a more modern-looking Funny Car called Territory Tremor that he raced previously, but is going for a retro look with this 1970 Dodge Challenger-bodied ride.
"I'm building the whole car in the shed at home," he said. "It's a TFX 92, 463ci Hemi with a three-speed Lenco, MW 9.5 inch diff on a 125 inch chassis.
"The new car has the same running gear as the old car and we went 6.48 at 213mph in Alice Springs, so we should be about the same level of performance, maybe a bit slower as aero is not as good with the new body."
Check out some pictures of the car in the build below!