Here are a few updates from what is happening in the Alcohol Funny Car ranks with some new looks and drivers appearing.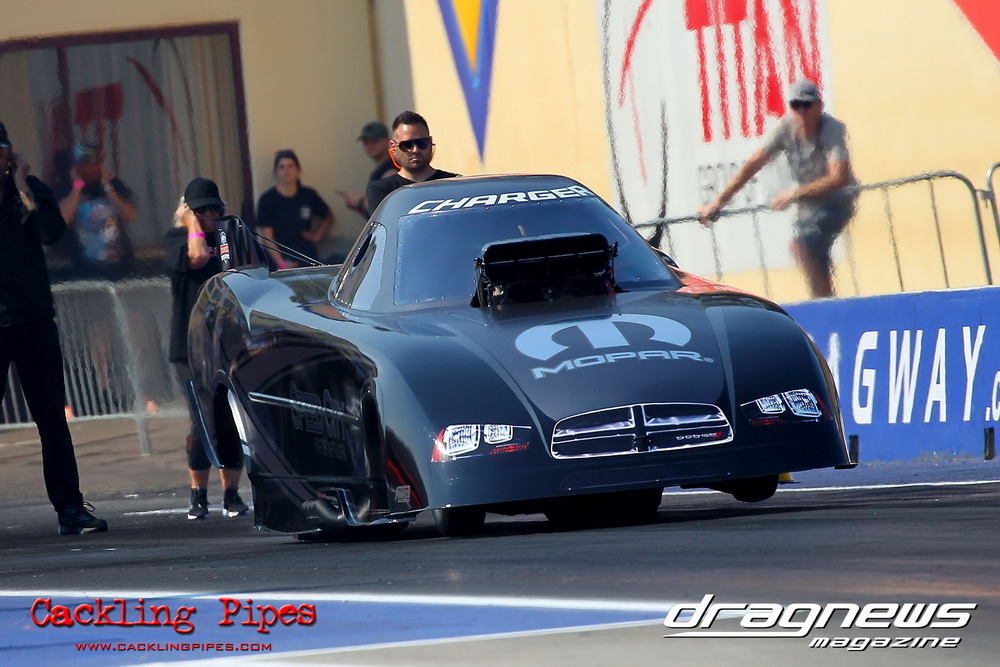 Wayne Price Racing has announced a new driver behind the butterfly wheel of their Dodge Funny Car. Price will be stepping away from driving early next year to concentrate on mentoring the new driver through his licensing process.
"It's been a tough decision to make, but the right one," remarked Price. "We have a car that is more than capable of running at the front of the pack, and I cannot give the driving 100% of my focus at this time."
Price's business, a series of Baker's Delight franchises has continually grown over the past decade. With the purchase and refurbishment of two more locations in the past 12 months and plans for more growth in 2022, the business has grown to over 300 employees. This growth and success continues to demand more attention and focus, so Price made the decision to put a "young gun" in the seat who will have the laser focus on the job at hand on race day.
The man headed to the seat is James Horwood, the 39 year old son of longtime crew-chief, fabricator and friend Trevor Horwood. James has crewed on WPR team for close to a decade and is currently responsible for the motor top end and data.
"We have a competitive race car and I don't think it will reach it's potential with me driving. Sometimes you just need to be smart. James's is young and has youth on his side," added Price.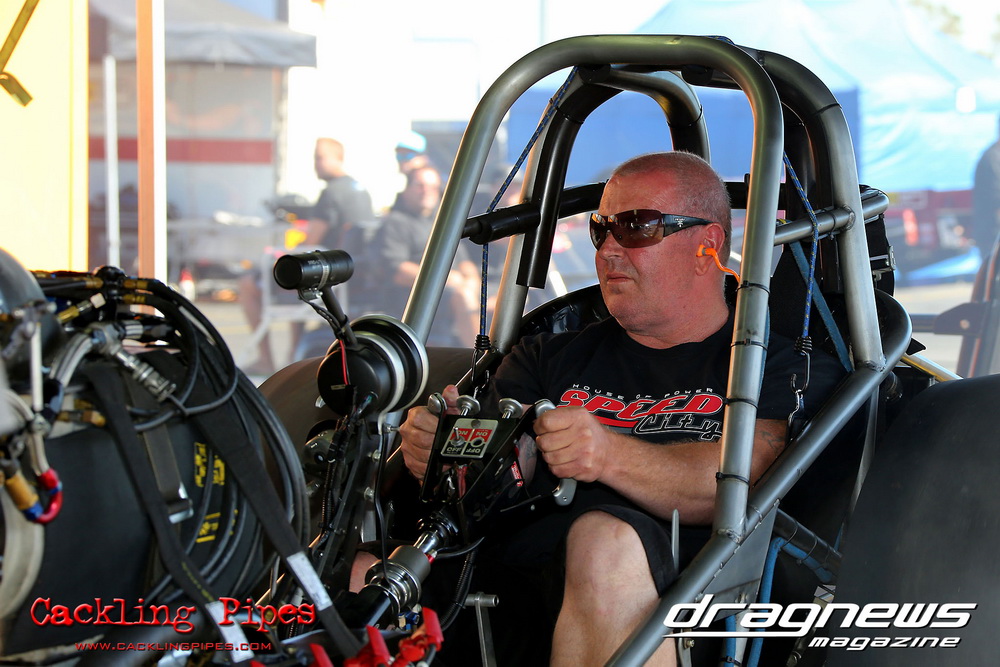 Wayne Price's passion for the sport has not declined. Wayne will have the time back to focus on more business growth and the opportunity to challenge for a championship with his team.
"We love the racing and the friends we have made racing. We are looking forward to seeing them and the fans again soon," concluded Price.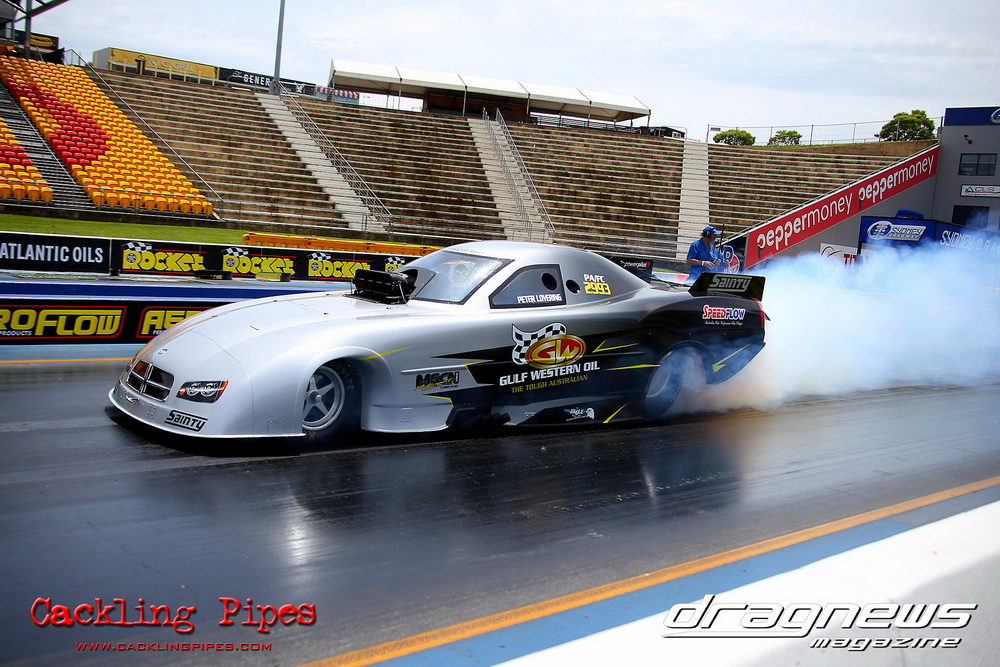 Also seeing a new pilot is the Norm Sainty/Mark Holmes Sainty powered 'Blind Obsession' Dodge Funny Car. With former driver Alf Sciacca Jr stepping away from the duty, in his place comes Peter Lovering.
Lovering is no stranger to steering blown alcohol machines, he still campaigns his 'Shoebox' 55 Chev – and will be heading to Grudge Kings with that next month. Lovering also has dabbled in an alcohol funny car before for Johnson Motorsport, when the Stuart Johnson owned team had brief foray into Top Alcohol back in 2011.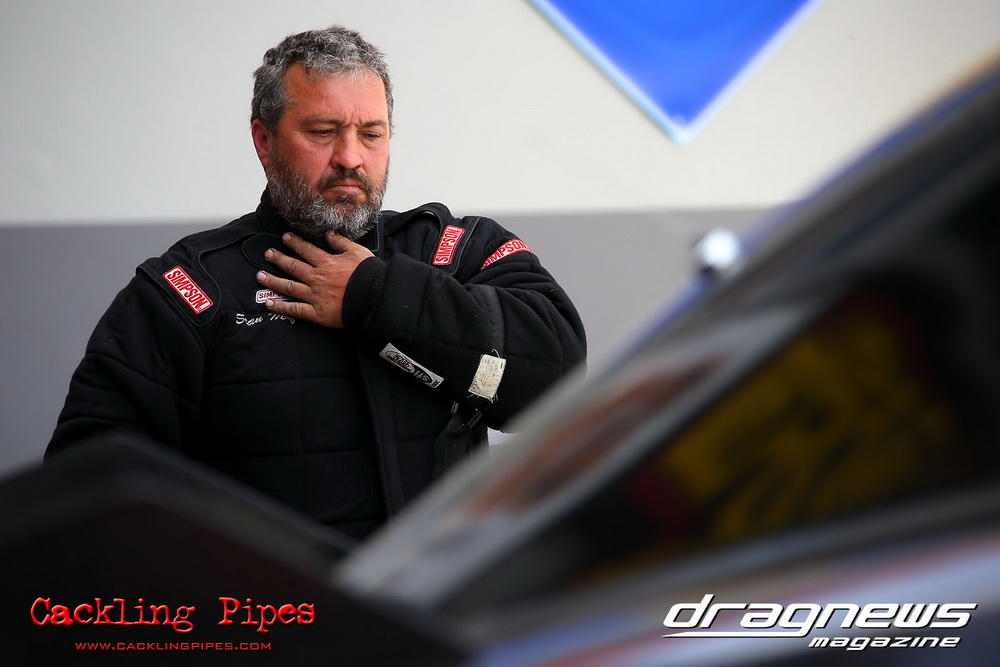 Last week saw the 'Blind Obsession' team at Sydney Dragway for Lovering to refresh his license, but gremlins struck the Sainty machine after the initial burnout and they were unable to rectify them on the day. The team said they won't give up and will be back out as soon as they can.
Not a new driver, but a new look has been shown off for the Chris Hargrave driven East Coast Mustang & Camaro Parts Alcohol Funny Car. The new striking pink look will surely turn heads wherever it goes for new sponsor Middy's Electrical.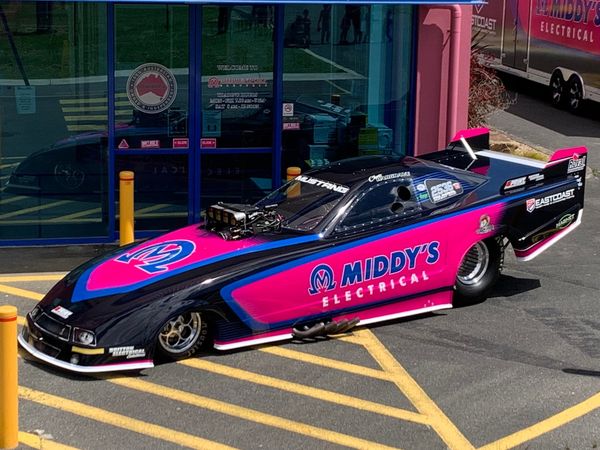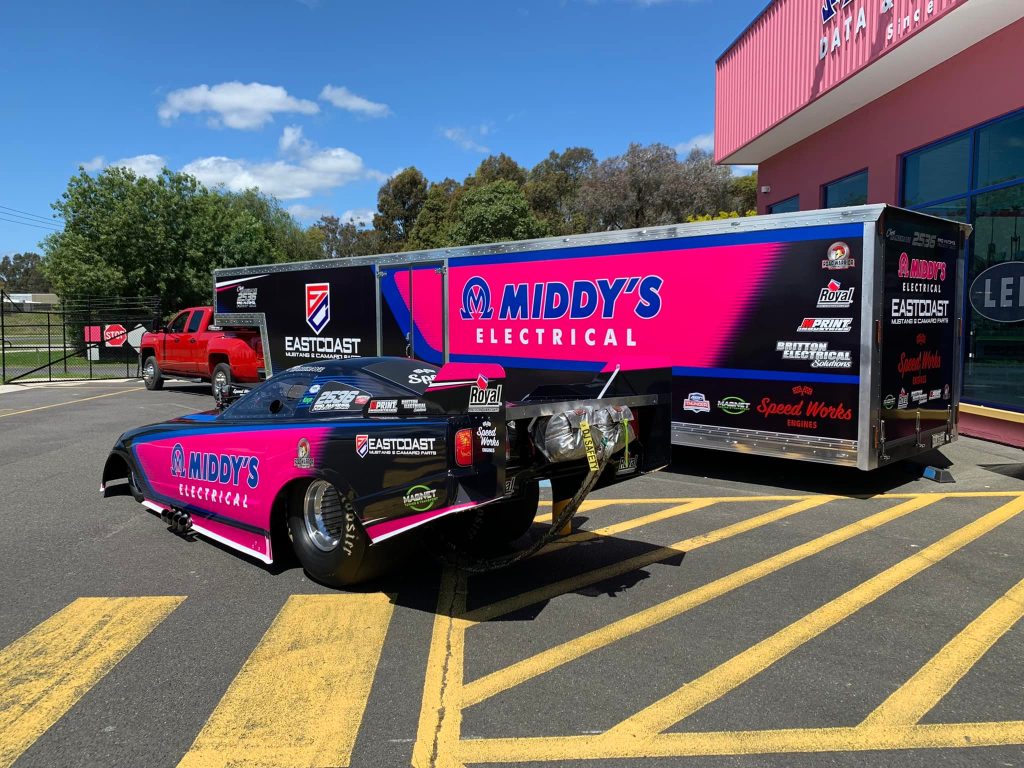 Have an update? Let us know press@dragnews.com.au