Following a Special General Meeting, the Australian National Drag Racing Association (ANDRA) wishes to announce that Mark Hunt has been named as the 2021/2022 Summit Racing Equipment Sportsman Series Supercharged Outlaws Champion.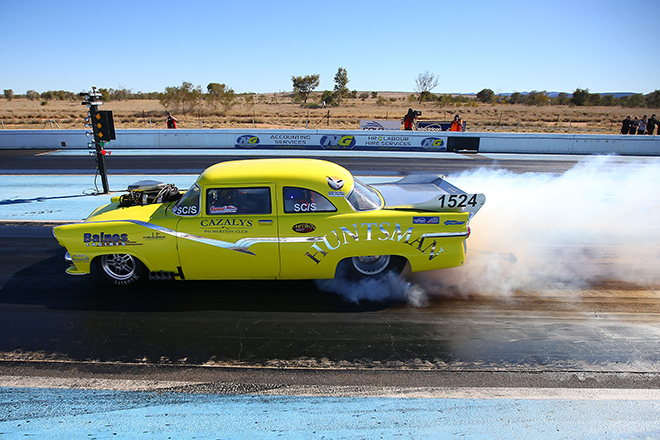 Previously announced winner, Tim Stewart, has been reclassified in 2nd position on the championship standings.
The Special General Meeting was held under the provision of 8.2.1.2 of the ANDRA Constitution at the request of Mark Hunt.
Supercharged Outlaws points were awarded at the 2022 ANDRA Grand Final to Tim Stewart based on information available at the time which showed the car staged as required.
As a formal protest was not presented within the required time frame as allowed under the ANDRA Rule Book, member, Mark Hunt has called a special general meeting under the ANDRA Constitution section 8.2.1.2.
On the 27th of June 2022, 100 signatures of full members of ANDRA were presented and found to meet the requirements of the Constitution to enact the calling of a Special General Meeting.
Mark Hunt asserted the following information in his petition for signatures: "At the final round of the SRESS Championship round held at the Perth Motorplex on the 8th and 9th of April 2022, first round lose points were awarded in error to Tim Stewart. Tim was in fact ineligible to receive those points according to rule 2.12, on page 81 of the 21/22 ANDRA rule book, which states "If the vehicle cannot be started, and/or the vehicle cannot stage under its own power for round 1 (where there are (3) rounds of racing) zero points will be allocated to that competitor."
Mark proposed that the points awarded at the Grand Finals be reversed and the championship be awarded to himself.
The votes tallied at the Special General meeting saw the resolution proposed by Mark Hunt passed. It was noted that in no way, should this decision reflect on Tim Stewart's season or his conduct at any time and ANDRA wishes him well.
Updated 2021/2022 SRESS points standings can be accessed by clicking here.
If you have any questions regarding this decision, please contact your Division Director.