Two huge drag racing events for the new National Drag Racing Championship (NDRC) are just around the corner – this weekend's Spring Nationals at the brand-new Dragway at The Bend (October 21/22), and next weekend's Sydney Nationals at Sydney Dragway (October 27/28).
Taking on back-to-back events, and especially ones in different states, is no small feat, but a select group of racers have signed up to do just that.
Amongst the competitors who will take to the track in both South Australia and New South Wales over the next two weeks are Modified competitor, Cory Dyson, and Junior Dragster siblings, Zayne and Savanna Condello.
And it seems, whether they are relatively new to the sport or a long-time veteran, these racers can all agree on one thing: they can't wait for what is set to be two epic weekends of back-to-back racing.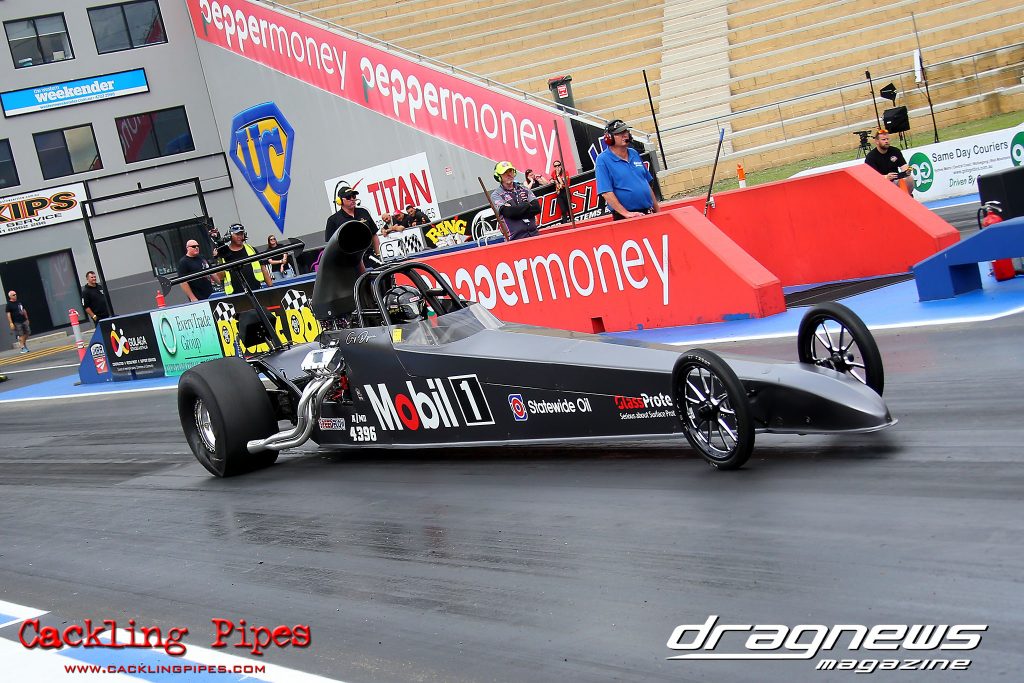 Thirty-two year old diesel mechanic Cory Dyson has been racing for 10 years and around the sport for almost 20.
"I love racing back-to-back, it makes it really exciting with the rush to get prepared – I would do it every weekend if I could!" enthused Dyson, who is based in Echuca, Victoria.
"I can't wait to be there at Dragway at The Bend for the grand opening, and to follow it up with racing at Sydney Dragway the very next weekend is going to be just great.
"Ever since the announcement of the NDRC and the unified national series, combined with the excitement around the new Dragway at The Bend, it has been fantastic to have all this to look forward to and I am planning on having a real crack at the national championship," Dyson said, while thanking his family and friends, as well as his sponsors Mobil 1, Statewide Oils, Glass Protech glass protection, Transcal Fleet Branding Solutions, Associates Cold Tread Tyres and Somoracz Racecars.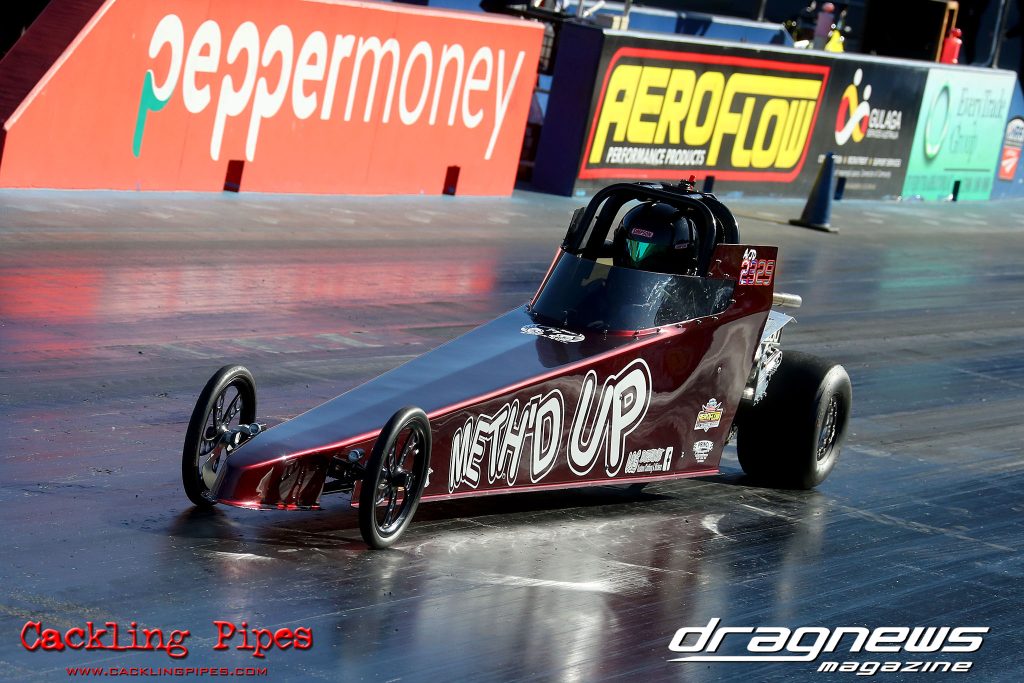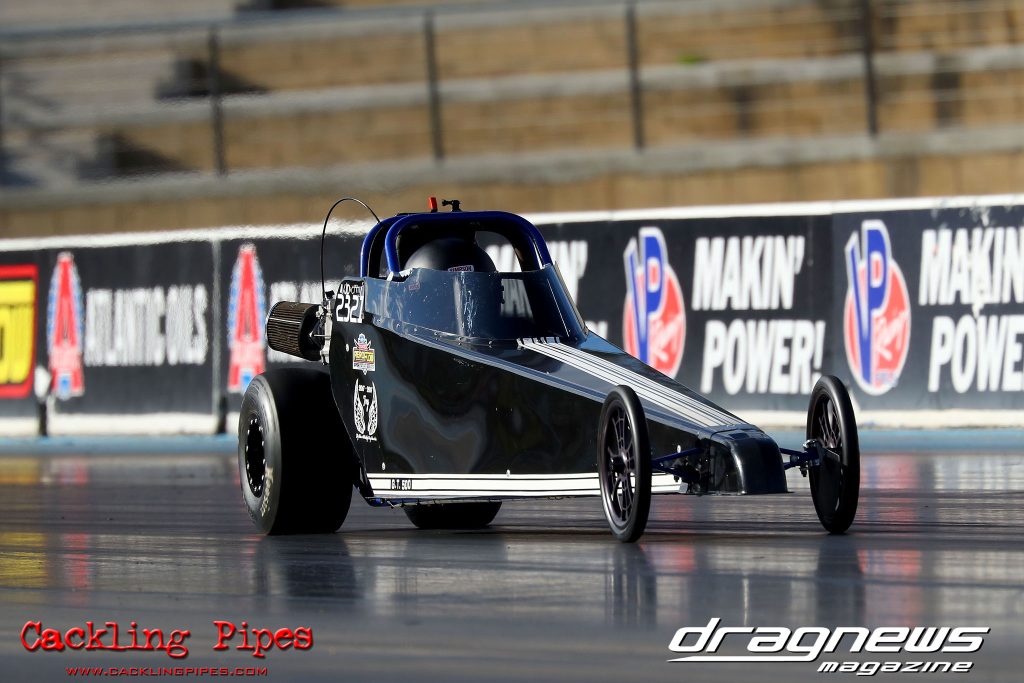 For NSW siblings Zayne and Savanna, who have followed in the footsteps of their grandfather, Top Sportsman racer Joe Condello, the upcoming racing in Adelaide and Sydney is something to be truly excited about.
"I am over the moon to have the opportunity to race at Dragway at The Bend for its opening round, and to back that up at Sydney Dragway," said 15-year-old Zayne, who started racing last year.
"Dragway at The Bend is an amazing track, and I cannot wait to see it in person and race there. And of course, I absolutely love Sydney Dragway – it is brilliant, and I am very excited to race there again as it is my home track and probably my favourite, as I have a lot of early memories growing up there.
"It is going to be very tough with all the travelling in between but I am very excited to do it. These are two world class venues, and I don't think the NDRC could have picked any better two tracks to race at for back-to-back rounds," Zayne concluded, while thanking his grandparents, mum, dad, my sister and friends as well as Joe and Connie Princi from Princi Motorsports and Mark Kearney for their support.
Thirteen year old Savanna also started racing last year and like Zayne, is counting down the days to two huge weekends of racing.
"Once I got the chance to sit in my Junior Dragster, I knew it was what I was meant to do, and I haven't looked back once, it was one of the best decisions I have made by far," Savanna said.
"I think it is amazing to have the chance to take part in the first major event and grand opening of Dragway at The Bend. It is going to be awesome to be at a sold-out event I can't even imagine how crazy it's going to feel.
"I am also very excited to be racing at the first NDRC meeting at my home track of Sydney Dragway and am looking forward to sharing that experience with everyone there.
"It is going to be a really big and exciting time racing both weekends – it is going to be an wonderful experience and I feel very lucky to be racing in both NDRC events," she concluded, while thanking her grandfather, brother, mum and dad as well as her grandmother for their support.
The Spring Nationals at Dragway at The Bend will be held across October 21 and 22, before the Sydney Nationals fire up at Sydney Dragway the very next weekend across October 27 and 28.
Both events will host NDRC group one racing, with Top Fuel, Top Doorslammer, Top Fuel Motorcycle and Pro Stock Motorcycle at the Spring Nationals and Aeroflow Nitro Funny Car, Pro Alcohol, Pro Stock and Pro Mod at the Sydney Nationals.
At both events there will also be fierce competition amongst Australia's best sportsman racers for the Aeroflow National Sportsman Championship.
For event information, visit www.nationaldragracing.com.au, www.thebend.com.au/dragway and www.sydneydragway.com.au