Victoria's Corey Jackson is reaching the final stages of a beautiful Ford Falcon build, a street car he hopes will run sevens on 275 radial tyres.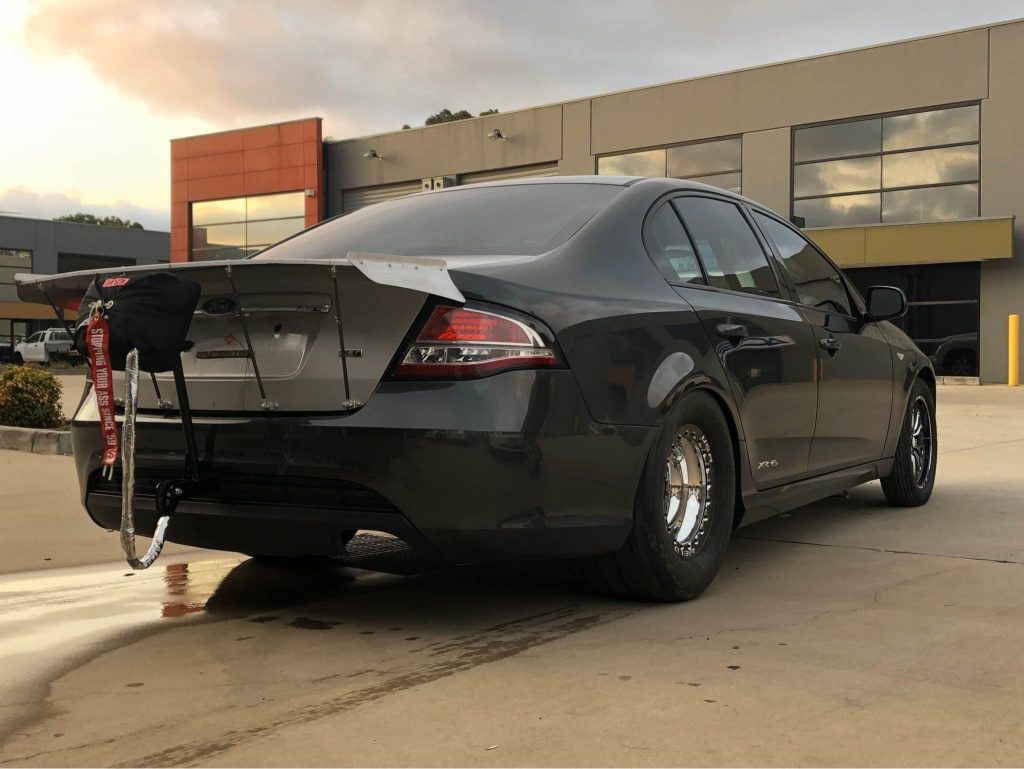 ---
Jackson was looking for an engine when he stumbled on to the Falcon, which was part way through being built.
"The engine was brand new with all the good gear and I had all intentions of putting it in my Cortina I am building," he said. "When I went around to inspect the engine it was still sitting in the engine bay of the 2009 Ford FG Falcon. After negotiating a deal on the engine I asked what he was doing with the car and he said he was selling that too.
"After seeing the build from afar and the amazing workmanship NextGen Race Cars have done. I immediately fell in love with the car. So from there we went back and forth and finally worked out a deal."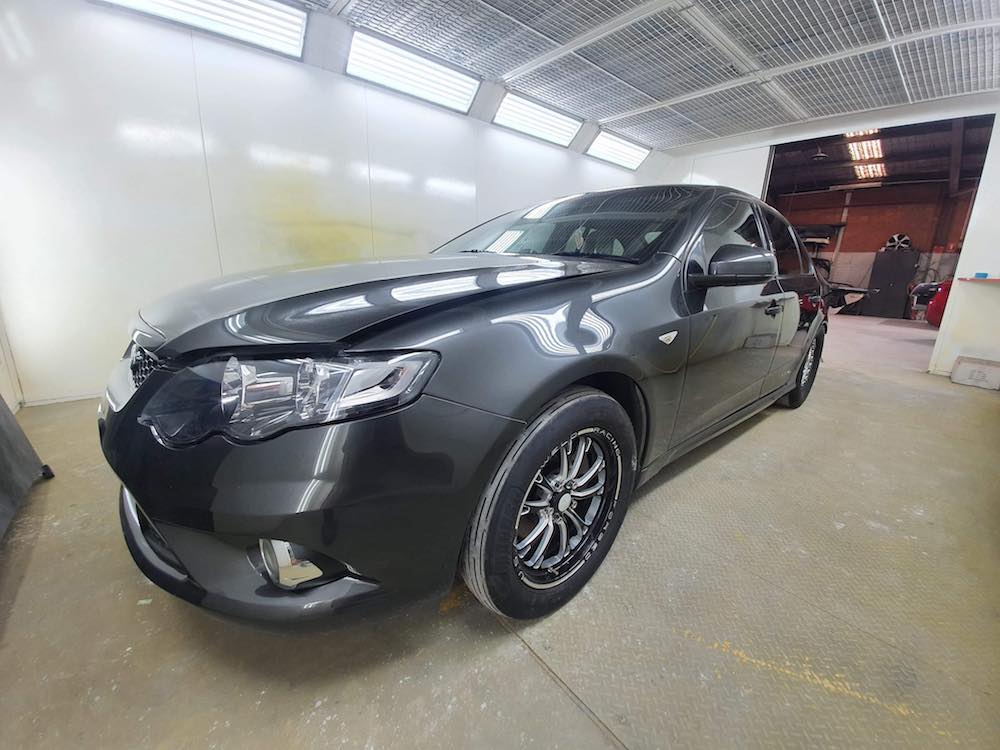 Jackson sent the engine to Dandy Engines where it was stripped, checked and Dandy specced, while the car went to KB Prestige and Restoration for some love including painting the boot, boot lid and wing, and a small tidy up of the paint work.
"NextGen took the car to finish off a couple of things and finally wire in the FuelTech ECU, which will be the brains behind everything in the car," Jackson said.
The Barra motor has been fitted with a billet crank, SPS pistons, Spool rods, billet main caps, an ATI balancer, Dailey Engineering external oil pump and a 6boost manifold. A huge Precision XPR Pro Mod Turbo sucks in the air, which is cooled by a Plazmaman intercooler and intake plenum.
Shifting the gears is a M&M TH400, which was prepped by Fred at Protrans Automatics.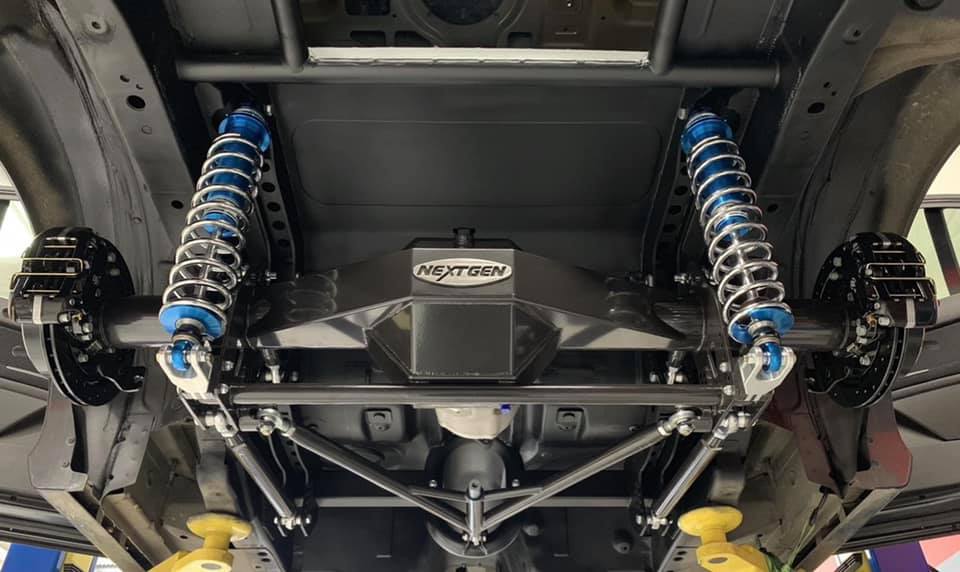 The car might look quite stock appearing from the outside, but underneath it is anything but. The chassis has been equipped with a full four-link rear end with Pro9 housing, 35 spline axles and a Strange centre, Wilwood brakes, a wishbone locator, Afco radial coilovers and Weld double bead locked V Series wheels currently fitted with 325/50/15 street tyres. Also added was a wing and a Simpson parachute for safety, while inside the cabin is a six point ANDRA-spec roll cage.
"The goal for the car is a seven second time slip and to compete in and complete Street Machine's Drag Challenge."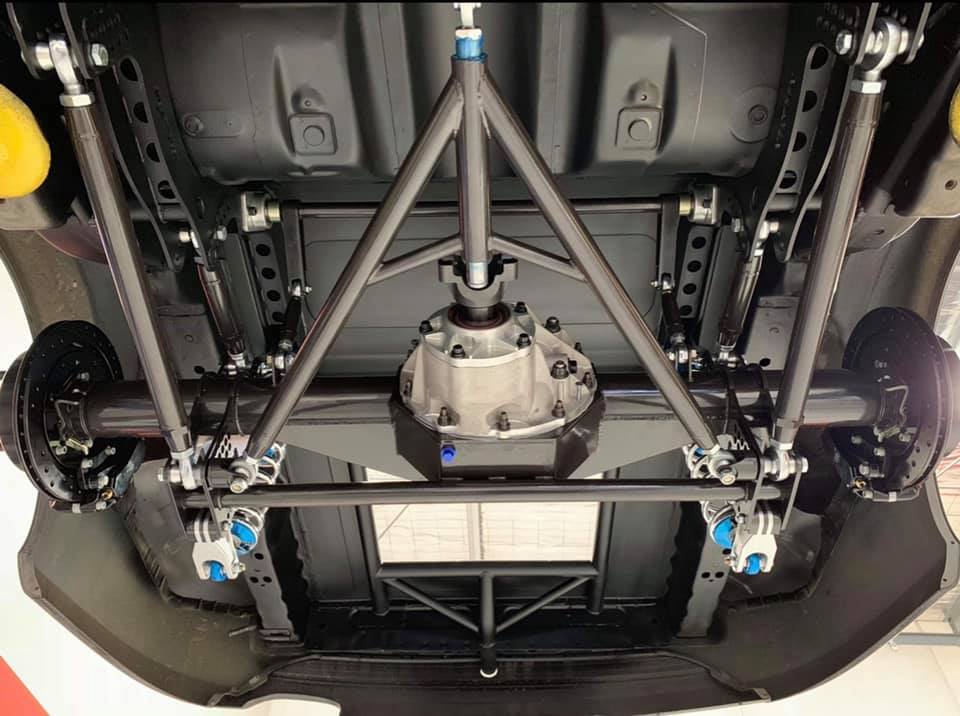 Jackson owns the ex-Joe Gauci Ford Cortina which he campaigned for a few years, but he is looking forward to the flexibility of a street car.
"With little racing in my state of Victoria and having to travel to NSW and Queensland to race, it became to costly in travel and time for me to continue, which is why I chose to build a street car instead. It's something I can take out on a nice day and also have the opportunity to race. I still plan to go north and support the Kenda Radial Series, as that is the pinnacle of radial racing in our country."
Jackson wished to thank the following people and businesses for their help on the build: Frank at Dandy Engines, NextGen Race Cars, Fred at Protrans Performance Automatics, Nathaniel at FuelTech Australia, KB Prestige and Restoration, Speedpro Race Parts Melbourne.