Slaughter Motorsport is planning to unleash a sweet Supra upon Pro Turbo very soon as work progresses on their new race car.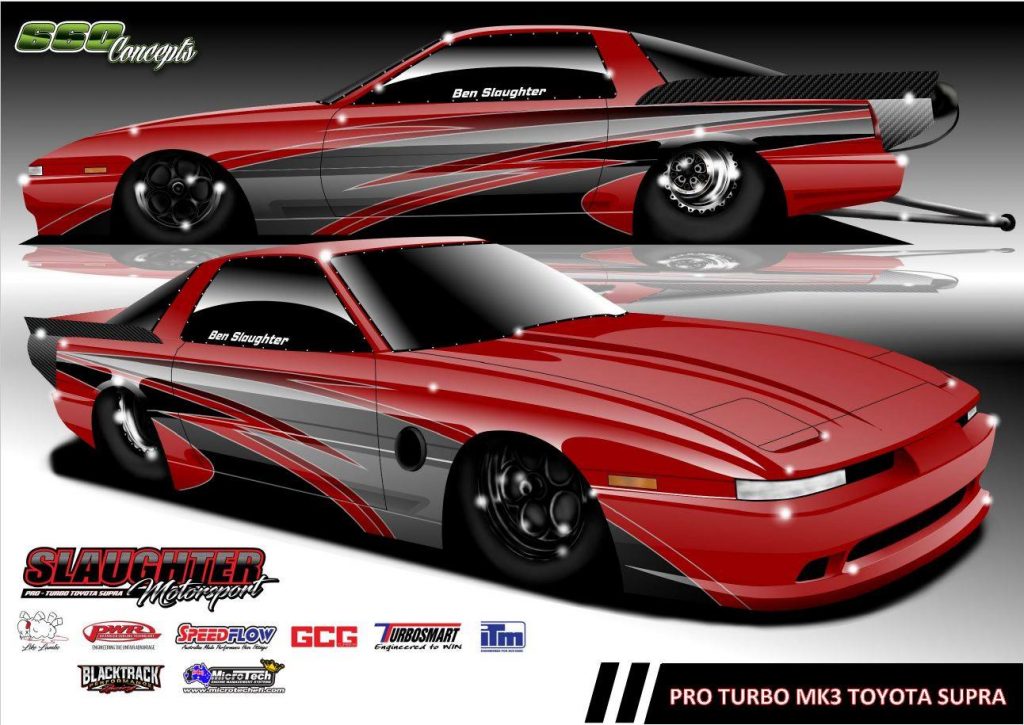 Packing Toyota 2JZ power together with a 98mm GCG turbo, it should be a force to be reckoned with on the strip when it is unleashed for a hopeful December debut.
Ben Slaughter, whose father Trevor is a well known drag racer and land speed record contender, has been looking forward to building his dream project for quite some time.
"I have loved the MK3 Supra since I was five years old," he said. "I saw it on the cover of a Wheels magazine my dad had and was blown away.
"When I was a teen I got the opportunity to own one and have a play, and I really loved it to death, but had to sell it. So as an adult it made perfect sense to have another crack."
Slaughter originally planned for the Supra to be a small tyre car but the design did not allow for the right setup.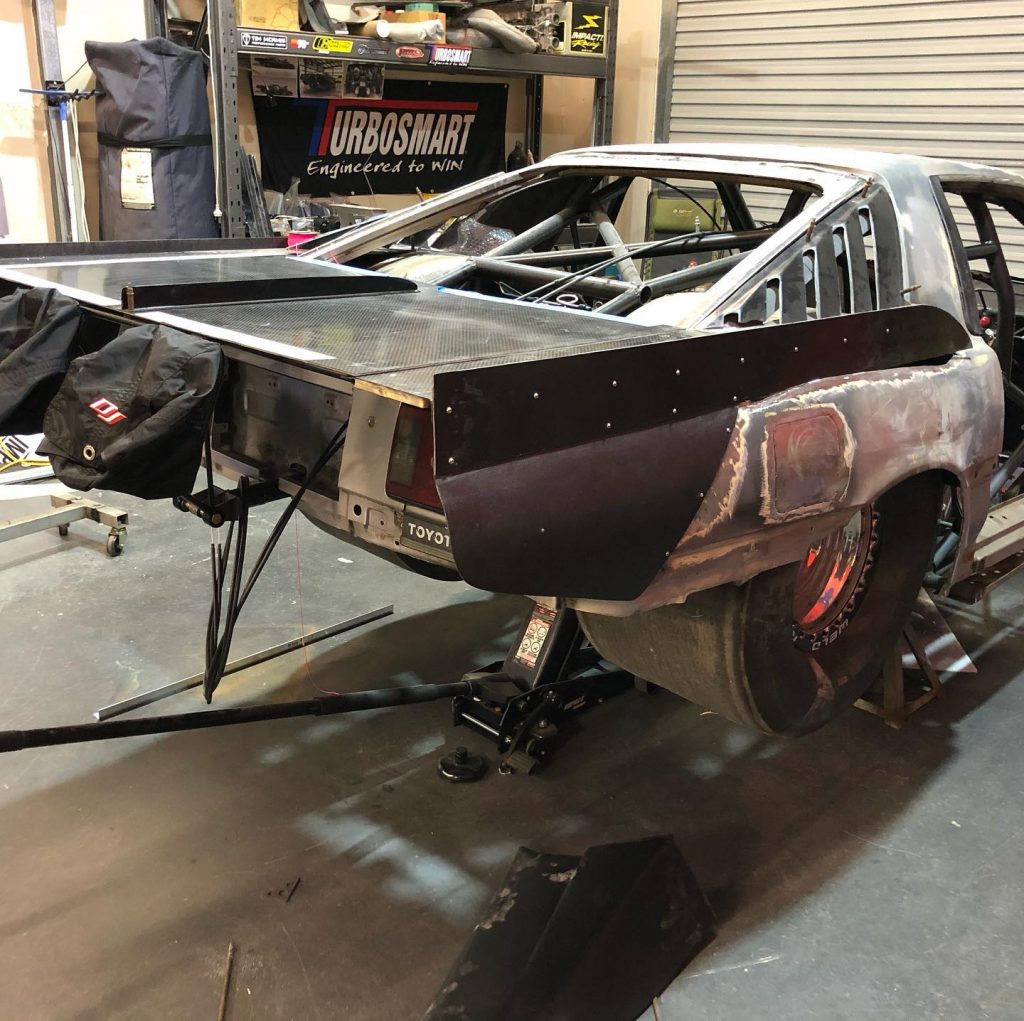 "It turns out when you try and run a small tyre and ladder bar setup in a MK3 Supra with a decent ride height it just doesn't work," he said. "So while we were sitting in the stands at the Winternationals, the team had a conversation around starting again and building a full chassis for it. Two days later it was cut up and in pieces, we built a chassis jig, and started looking to get drawings or enough details of a renowned design to do our own thing. We settled on a known Pro Mod chassis design we were aware of and off we went."
The build will use a Toyota 2JZ 3.2L stroker, with alloy rods, an all titanium valve train, custom cams, a 98mm GCG turbo, Hypertune billet plenum, PWR Pro3000 intercooler, mechanical fuel pump and a Peterson dry sump. This is backed by a custom nine-inch triple plate clutch, and an air-shifted Liberty five-speed transmission.
"We would like to be competitive in Factory Extreme, so we want to target low sixes at 230mph consistently," Ben said. "It's not perfect, it certainly is not a McAmis or a Bickel car, but it's mine, and it's been a real team effort. My father and my two best mates have hung in there all the way on the build. Drag racing is so much more than just the racing itself, it's the experience and the mateship; it's a great sport to be a part of that can mean so much more to people than some may think. It can be a sanctuary.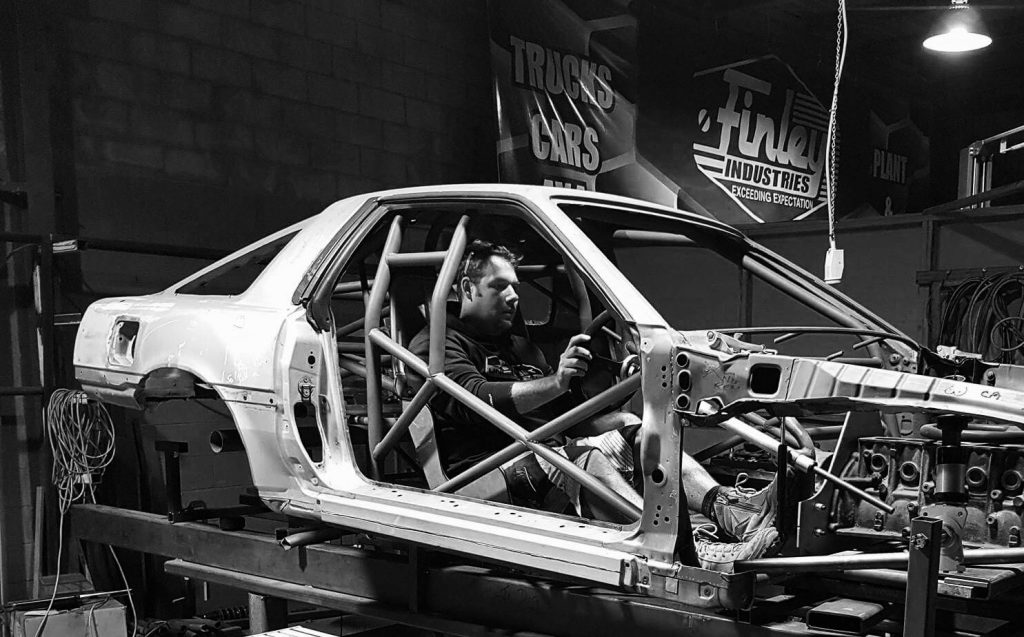 "I would like to say that without the true champions of Australian motorsport, the sponsors and fans, none of this would happen. We are very lucky to have long term relationships with our current sponsors who also support other teams as well. Thank you to GCG Turbos, Turbosmart, Hypertune, Microtech EFI, BlackTrack Performance, PWR, ITM Mining and Ayreton Industries for your continued support. Our journey is only just beginning, bring on Sydney Jamboree in March 2021!"