Blake Racing has one of the coolest sheds in Australian drag racing, with three front engine dragsters in their signature green colour schemes, each waiting for their turn on the drag strip.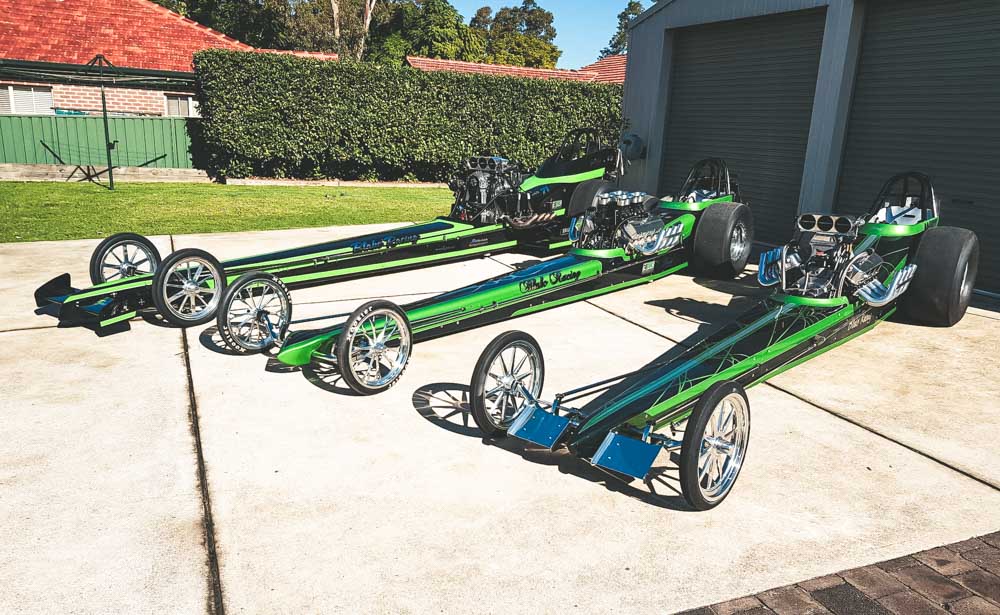 Geoff and Graham Blake have been kept busy by their five-second Pro Alcohol dragster as well as their injected Modified car, which left their first chassis (pictured above on the right) feeling somewhat unloved. It originally had a blown big block aboard, allowing Blake to run as quick as 6.46 at 224mph.
"We wanted to get car one back out there," Geoff said. "I got talking to a long time family friend one day. He had a motor and a box (and a driver), we had a car sitting there, so how about it?"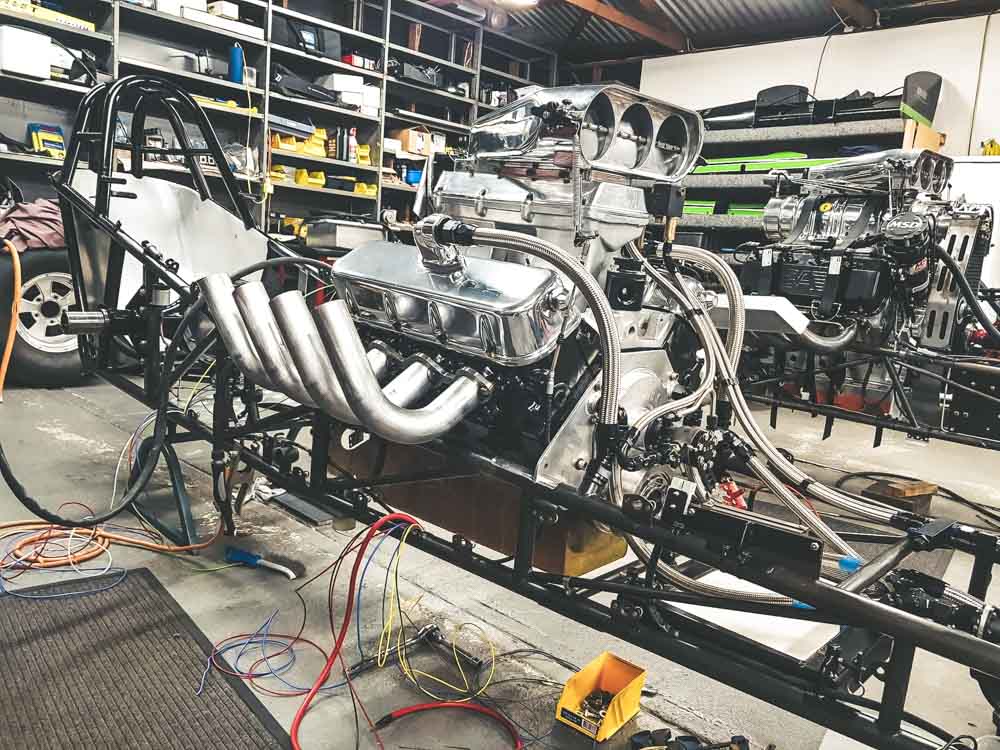 Since then the Blakes and company have been hard at work to get the dragster ready for its new pilot and a return to Modified competition.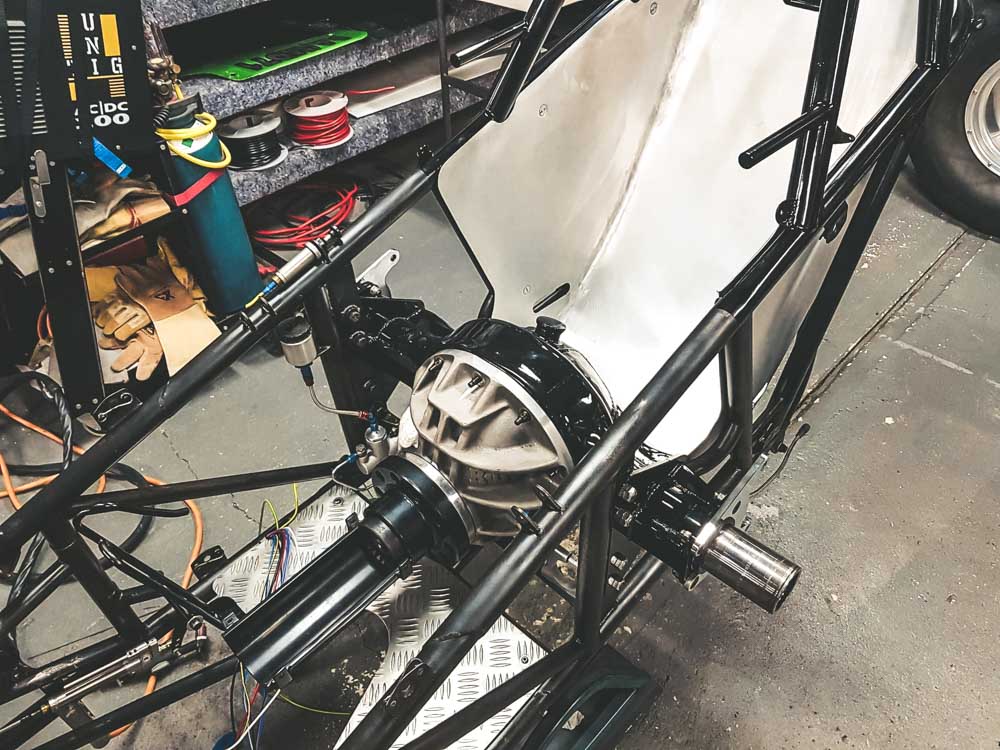 "We completely transformed the whole car from the original blown motor, clutch and Lenco combo. We added batteries, changed the fuel tank, added radiator, added a Powerglide shifter, put in brand new wiring and an all new fuel system and lines. Not one part of the car wasn't touched or modified for the better. A seat pour for the new driver will happen very soon. Basically, we started from scratch re-building the car to make it into a great Modified bracket car."
The dragster, and its soon to be revealed driver, should be ready to race as soon as Sydney Dragway reopens from its ongoing renovations.