COVID-19 strikes the 400 Thunder Championship Series again.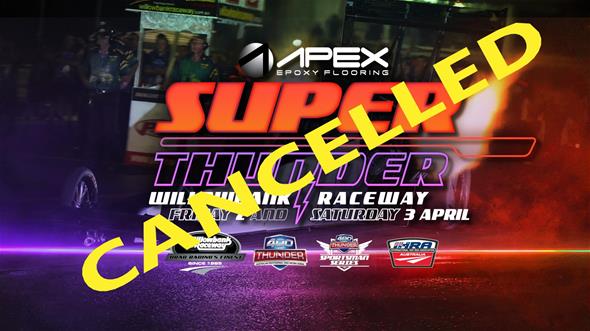 Following the announcement by the Queensland Government of a mandatory 3-day lockdown for greater Brisbane, which includes the Ipswich region, unfortunately 400 Thunder had have no option but to immediately cancel event scheduled for this Friday & Saturday April 2-36 2021, in order to keep fans and racers safe.
While 400 Thunder is extremely disappointed, they saw no other other option but to make this decision.
Willowbank Raceway will be in touch with all ticket holders to discuss their refund or transfer policy for all tickets purchased for this event.
400 Thunder thanks you for your patience, understanding and support during this time.