The last time Mark Chapman raced at the Perth Motorplex, engine damage saw him miss the Top Doorslammer final of the Westernationals. Now, the Mosman Park racer is hoping his return to the track for this weekend's opening round of the Summer Slam series will bring him better luck.
Due to the extended off-season, Mark has not raced since the semi-final of March's Westernats, which left him with a dropped valve after what had been a promising performance up until that point.
"It was pretty upsetting to not be able to front for the final at the Westernationals. We very rarely have engine trouble, so it was certainly disappointing," Mark reflects.
"The Westernationals are a really great event, and things were going well for us up until that point. But that is drag racing.
"We haven't been on the track since then, so we are definitely very keen to be getting back on the track this weekend for the start of the Summer Slam series."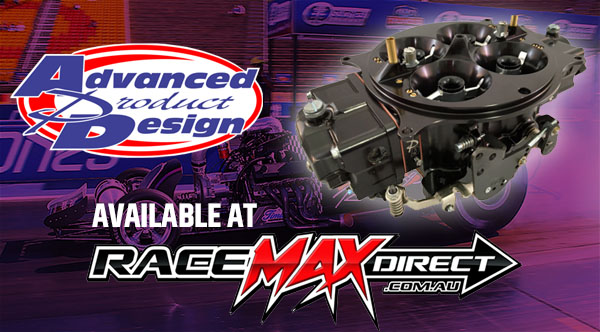 The Chapman Brothers Racing team – made up of Mark and his brother Garry as well as a dedicated support crew – has taken advantage of the extended off-season to complete maintenance work on the Penrite Oils-backed '59 Plymouth Top Doorslammer.
"The Summer Slam is a great concept. Garry and I and the whole team think it is a marvellous idea and we can't wait to get in amongst it this weekend," Mark said.
"We have won an event in the past as part of the Series and we would like to do well once again – a win or two would be great, especially given the year everyone has had!
"It is a pretty competitive Series, you have John Zappia and Daniel Gregorini of course and Kelvin Lyle, who also sponsors the series, is another one to watch with some amazing equipment behind him.
"You also never know who is going to step up – so often there might be someone who hasn't done so well previously, but who puts in a tonne of work over the off-season and comes out swinging in the new season. With the extended lay-off this year too, there is even more of a chance for that I think.
"We can't wait to see how it unfolds here at the Perth Motorplex, which I must say is a really fantastic facility."
While in the past Chapman Brothers Racing has travelled to compete, in light of current conditions Mark and Garry will be staying close to home this season.
"The Summer Slam series alone will keep us plenty busy!" Mark said.
Chapman Brothers Racing is supported on-track by Penrite Oil, Trans Connect, Lost Racing Products, Ausmain and Central Tyres.
"I also want to thank the crew for all of their support, as well as Garry – Chapman Brothers Racing is a partnership between us: I do the driving and he handles the team and the strategy, so I couldn't do this without him," Mark added.
The Perth Motorplex's opening round of its Summer Slam series will be held this Saturday, November 7.
For more information, visit www.motorplex.com.au
For more from ANDRA, visit www.andra.com.au