Chelsea Leahy has added to her family's ever-growing stable of race cars with a vintage dragster that was originally built in 1980.
The old-school-cool rail was originally built in the USA, but at some point in time found itself coming over the Pacific Ocean, and was owned by a local racer in Queensland – meaning the Leahy family's skills as vehicle importers would not be needed this time around!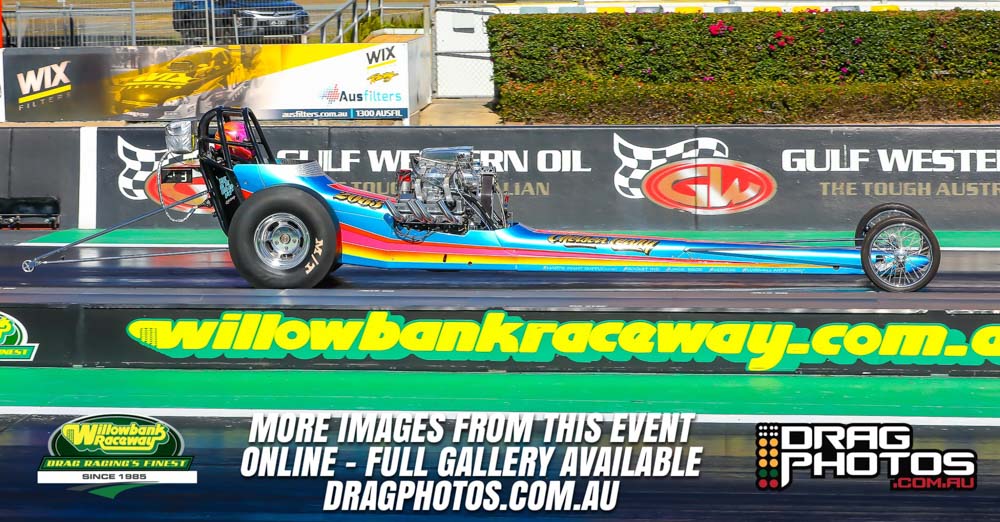 "I bought this dragster 18 months ago and Dad and I completely stripped the car down to a bare chassis and gave it a good makeover," Leahy explained.
"We have modified almost everything with the car, from the front axle and steering arms all the way back to the wheelie bar."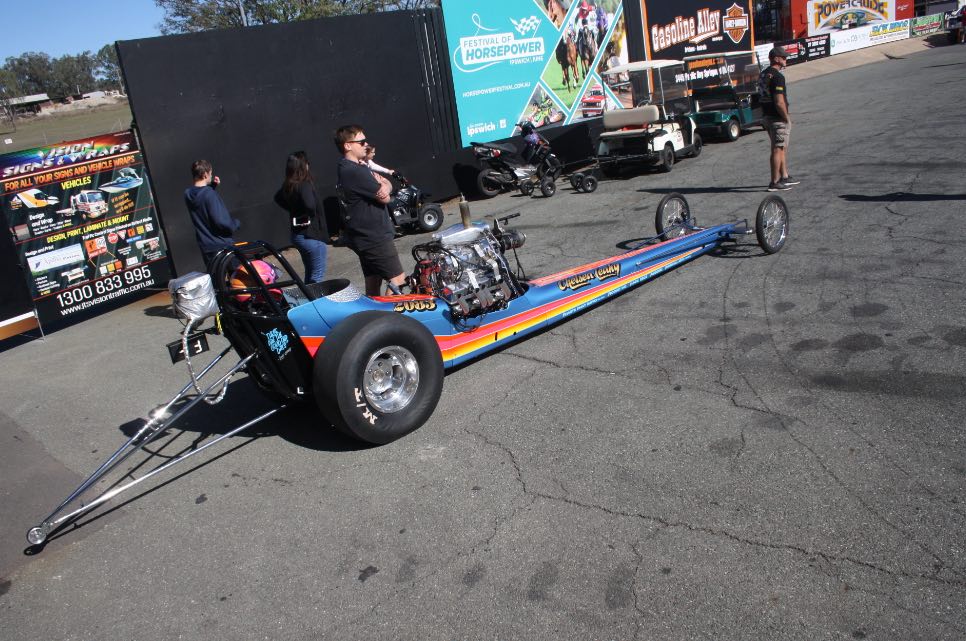 Chelsea was inspired by her grandfather Roly Leahy and his Forever Young front engine dragster.
"Originally when we brought it we wanted to create it just like my Grandpa's FED, but in my version."
Like Roly's car, there is a supercharged motor up front. In Chelsea's case it is a 355ci small block Chev rocking a two-speed Powerglide. While the plan is to eventually compete at local and national Supercharged Outlaws events, Chelsea's debut in the car was unfortunately not as smooth as planned.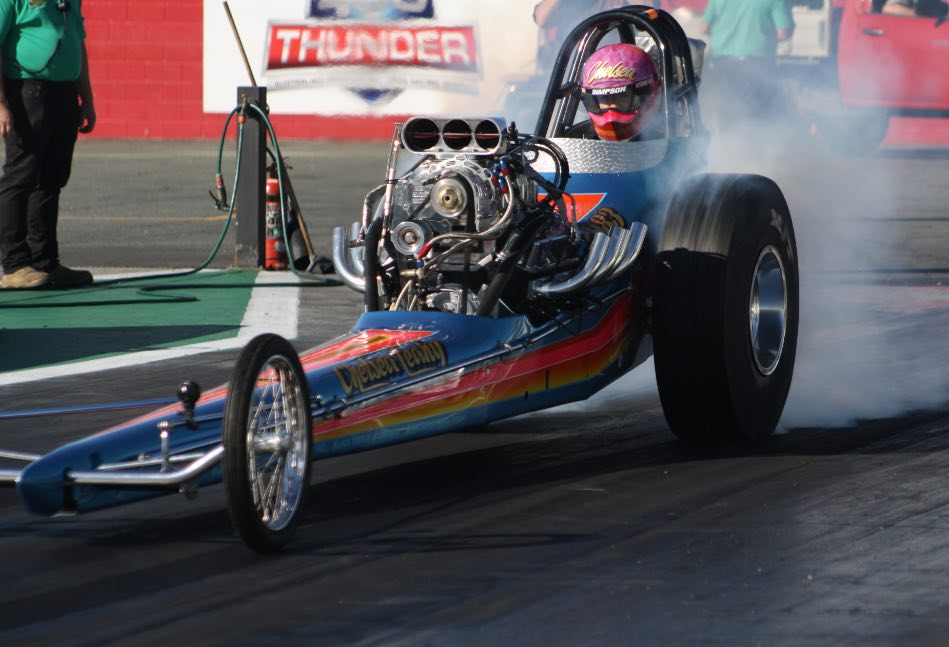 "I went testing on the weekend with it for the first time and I was having issues with the transmission so I actually didn't do any passes down the track," she said.
But with plenty of Leahy knowledge in the background, we bet it won't be long before this nostalgia-style front engine dragster is ready to make some sweet noise on the Willowbank Raceway quarter-mile.