From the highest of highs to the lowest of lows, the 2022 Burson Auto Parts Australian Top Fuel Championship delivered it all for Hydraulink Jim Read Racing.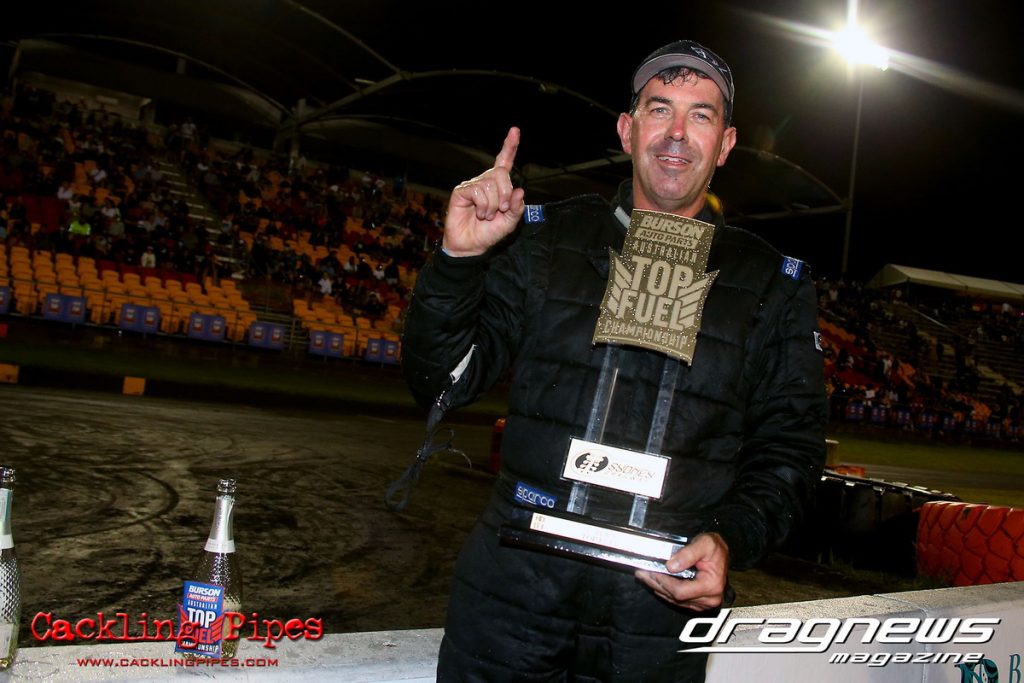 While it may have been an exceptionally complex six-round season for the Sydney-based team, there is one theme that sums up the feeling when the team looks back over the year: gratefulness.
"Everyone says their team is great and their sponsors are great and the fans are great, but for us more than ever this season, it is so much more than that," Hydraulink Jim Read Racing Crew Chief, Bruce Read, said.
"What a season we had, from the highs of the opening victory to the lows of our incident in Sydney, 2022 threw everything at us and I am proud to say that at no point, did the dedication and support of our crew, our sponsors, or our fans waiver."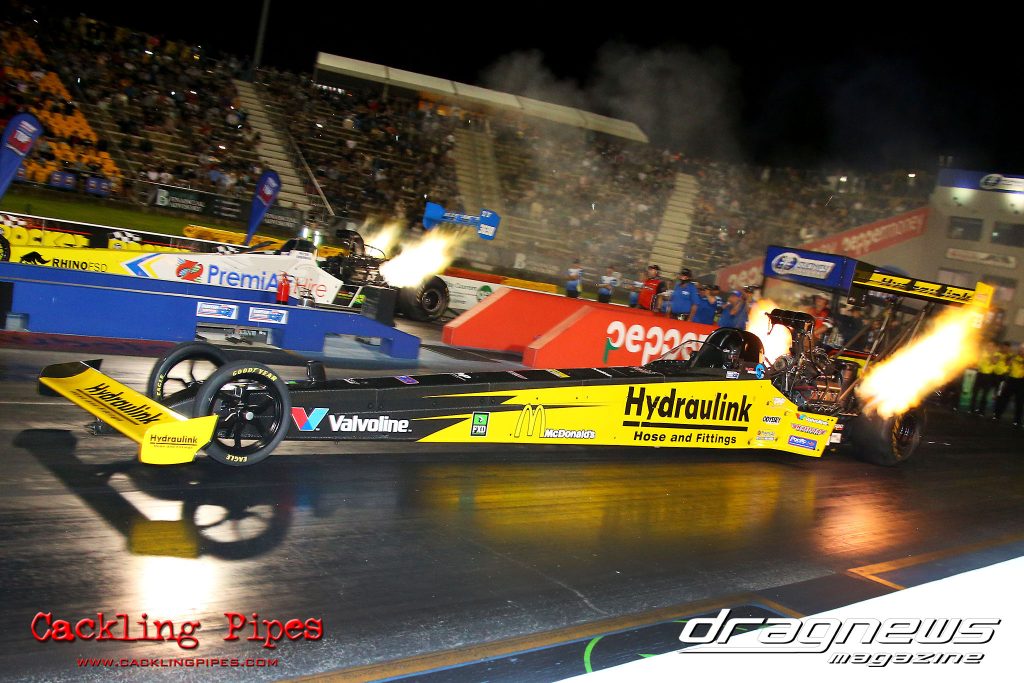 Round one held at Sydney Dragway across January 21-22 saw the team break through for the victory and an early championship lead.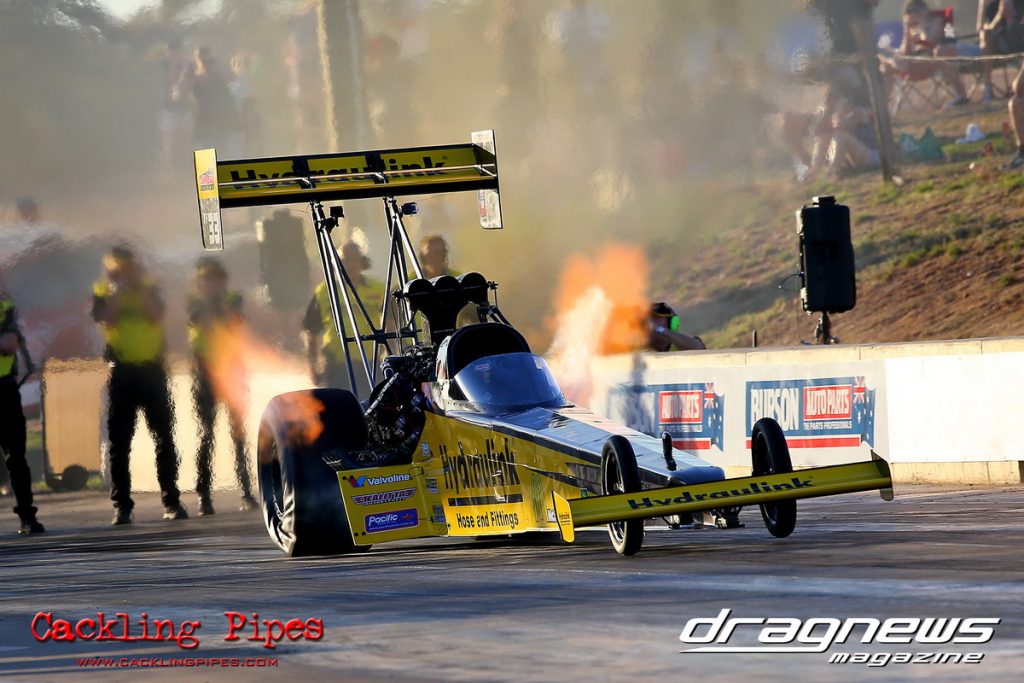 The series then headed to Mildura for March 12-13, bringing Top Fuel racing to the regional facility for the first time in eight years with an absolutely packed crowd exceptionally appreciative of the show, which included the Hydraulink Jim Read Racing Top Fuel Dragster Top Qualifying and rewriting the records book on Saturday before overpowering the track on Sunday.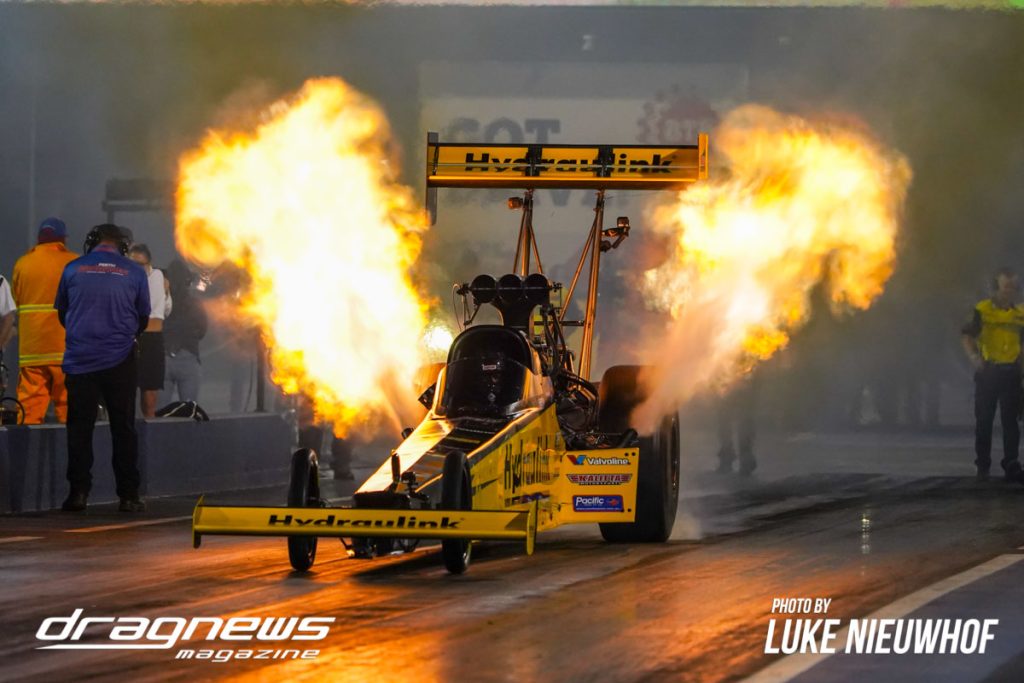 Round three was held at the Perth Motorplex on April 8-9 before the team headed back to Sydney for May 6-7 full of hope for a repeat of their round one winning ways.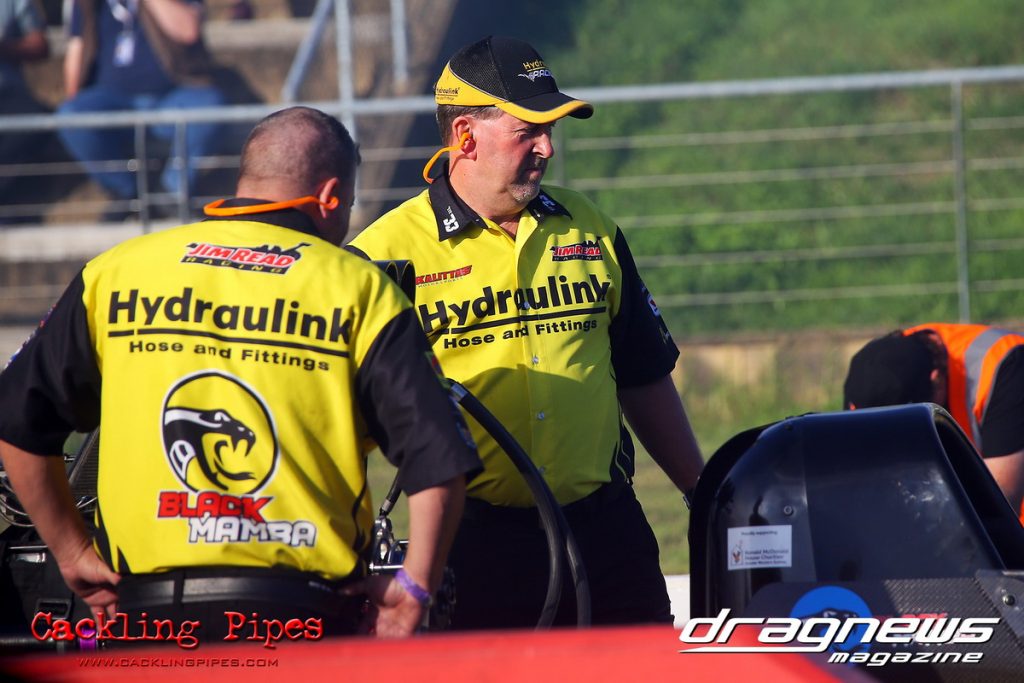 Unfortunately, that wasn't to be, with a startline accident seeing a number of crew members injured and significant damage to the dragster. Thankfully, all affected were able to recover quickly without ongoing ill effects and were soon back with the team full of enthusiasm for a comeback.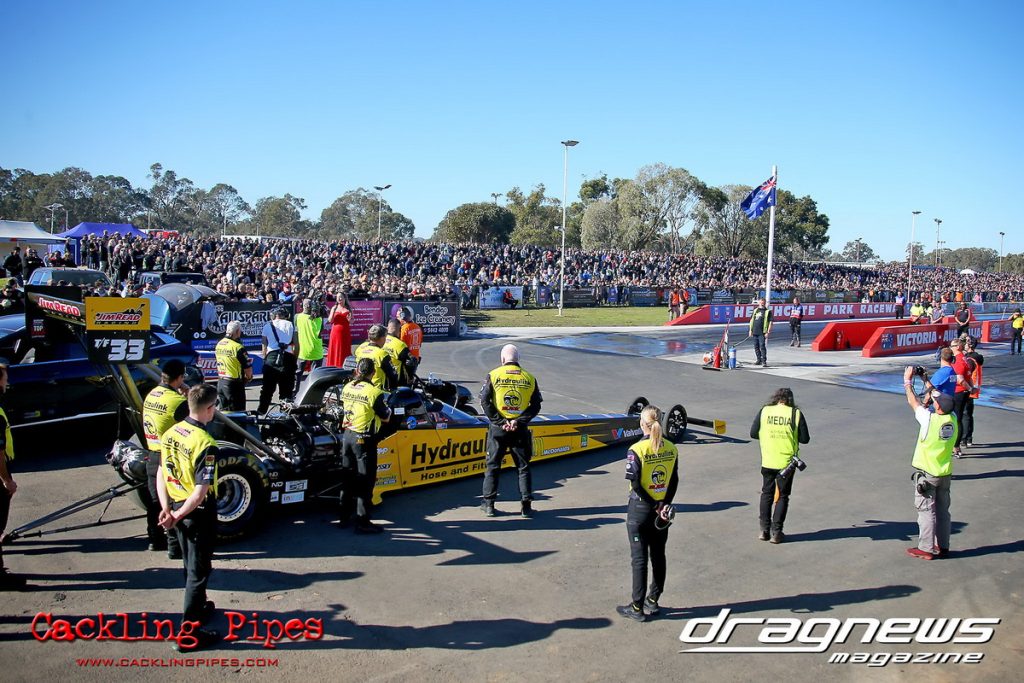 Their efforts and dedication ensured Hydraulink Jim Read Racing was on the track for round five only two weeks later at Heathcote Raceway on May 21-22, where a blazing race one victory over round four victor Shane Olive had the crowd on their feet on Saturday morning for a perfect start to the team's comeback campaign. However, a mistake by a startline official in the next round would rob the team of the opportunity to fight for an A-Finals berth, with officials later apologising to the team for the mistake.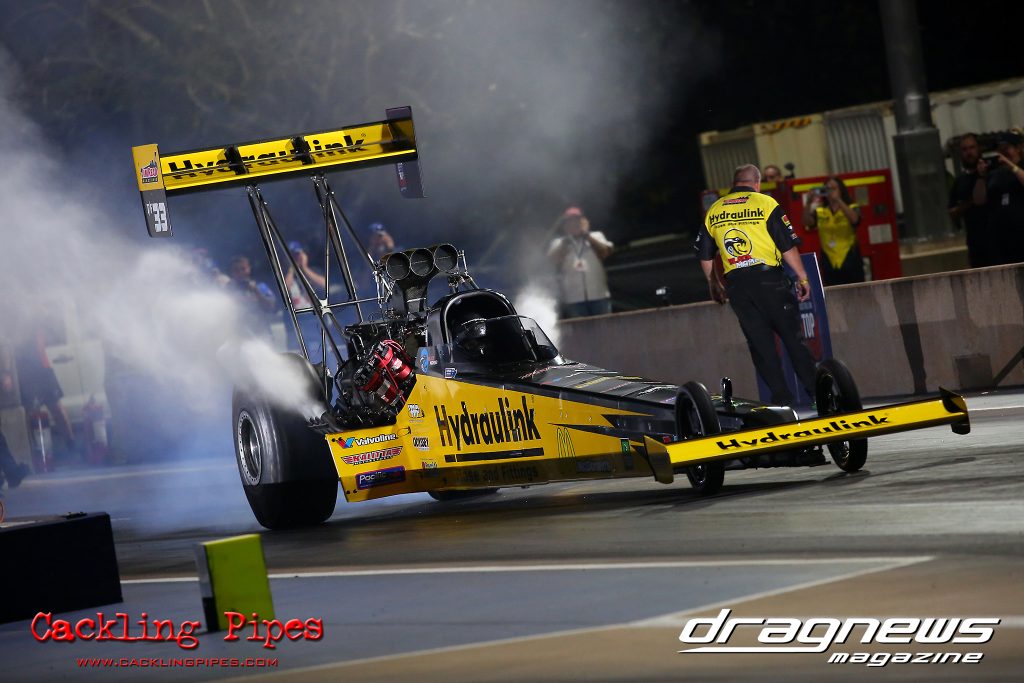 The sixth and final round of the championship was then held at the Hidden Valley Dragstrip across June 17-18, with the team hot out of the box to Top Qualify on Friday evening before fighting hard on Saturday to end the championship in fifth place.
"More than ever, we are exceptionally grateful for the effort that our crew go to every day despite the obstacles thrown their way – they give us the confidence to roll out onto the track time after time and they are constantly pushing us to keep going, even when the chips are down," Phil said.
"Everyone says it, but we absolutely cannot do this without them, so to every guy and girl our crew, thank you from the absolute bottom of my heart.
"Similarly, our sponsors have been with us every step of the way even though this season has at times been largely challenging for us, and knowing they still have faith in us and are cheering us along really boosts our spirits. So thank you to Hydraulink, McDonalds, Valvoline, FXD Workwear, PremiAir Hire, Odyssey Batteries, PMP Motorsport Products, Kalitta Motorsports USA, Diamond Pistons, Trend Performance Wrist Pins, Oasis Aquatics, Speed Gas, Spa Electric Pool Lighting and Pacific Pools.
"In the same vein, the support of our fans and the wider drag racing community has been something we have never appreciated more. When we had our accident in Sydney in particular, the well wishes poured in not only at the track but from all over the world, and that really meant a lot to everyone on the team.
"That leads me into something else we have to say – to our fellow competitors, we must also say thank you. Of course there wouldn't be a championship without all of us taking part, but after Sydney each and every team reached out to us and offered assistance, and that just goes to show how we are a real community – while we might be competing out on the track, we have each other's backs and I think that is a really great thing."
The 2022 Burson Auto Parts Australian Top Fuel Championship was the first running of the new series.
"The new series has brought such a fantastic level of professionalism to Top Fuel racing and at the same time created an amazing show for all to see," Bruce said.
"To Andy Lopez, Nathan Prendergast and all of their team and especially Clarky (Anthony Clark) – our bracket marshall – well done on a fantastic inaugural season and we cannot wait to be a part of season two and see how this Championship grows over the coming years.
"Thank you also to all of the venues that took part this year, we felt very welcome at each track we visited and are always appreciative of the work of the venue management and volunteers who make these events possible."
The 2022/2023 season will commence at Alice Springs Inland Dragway as part of Red CentreNATS across September 1-2.
"From the moment the event wrapped up at Nitro Up North, we were planning and preparing for round one of the new season at Alice Springs Inland Dragway," Bruce said.
"If nothing else, the 2022 season has filled us full of motivation and passion to absolutely go after it harder than we ever have before for 2022/2023 to repay the support and dedication of our crew, our sponsors, and our fans.
"Watch this space, because we are going to be coming out hard in September!"
For more information about the Burson Auto Parts Australian Top Fuel Championship, visit www.topfuelaustralia.com.au
To learn more about Hydraulink Jim Read Racing, visit https://www.facebook.com/JimReadRacing