Group Two veteran Craig Geddes has an old friend back in his garage getting a total overhaul ahead of a return to competition.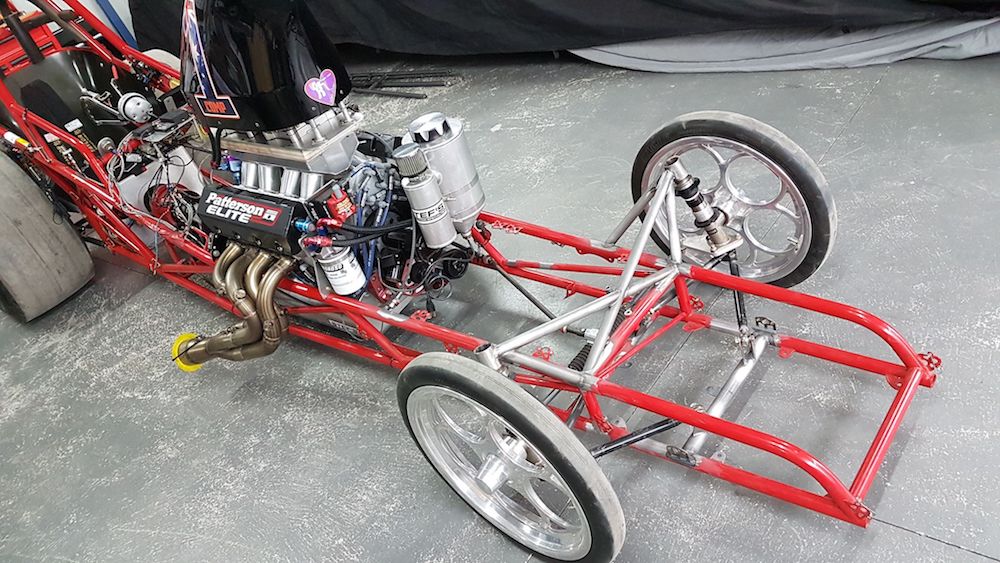 Geddes bought back his former ride, a Ken Keir-built altered that had a nearly identical chassis to that of NHRA Competition champion David Rampy.
"I am updating to Rampy USA spec," Geddes said.
That means there is suspension being fitted to the front end as well as a larger rear wing, a new parachute mount, a new windscreen and Hoosier tyres.
"Firstly we built a jig to pick up the front spindle position prior to cutting the arms off ready for Strange struts. Daniel Cassar from Fast Lane Speed Shop notched and welded the bars. Huge thanks to Dave Stevens Racecars USA for walking us through the process and giving us the confidence to do it ourselves, and also thanks to Andrews Race Cars Australia for looking after us with the moly tube and chassis tabs."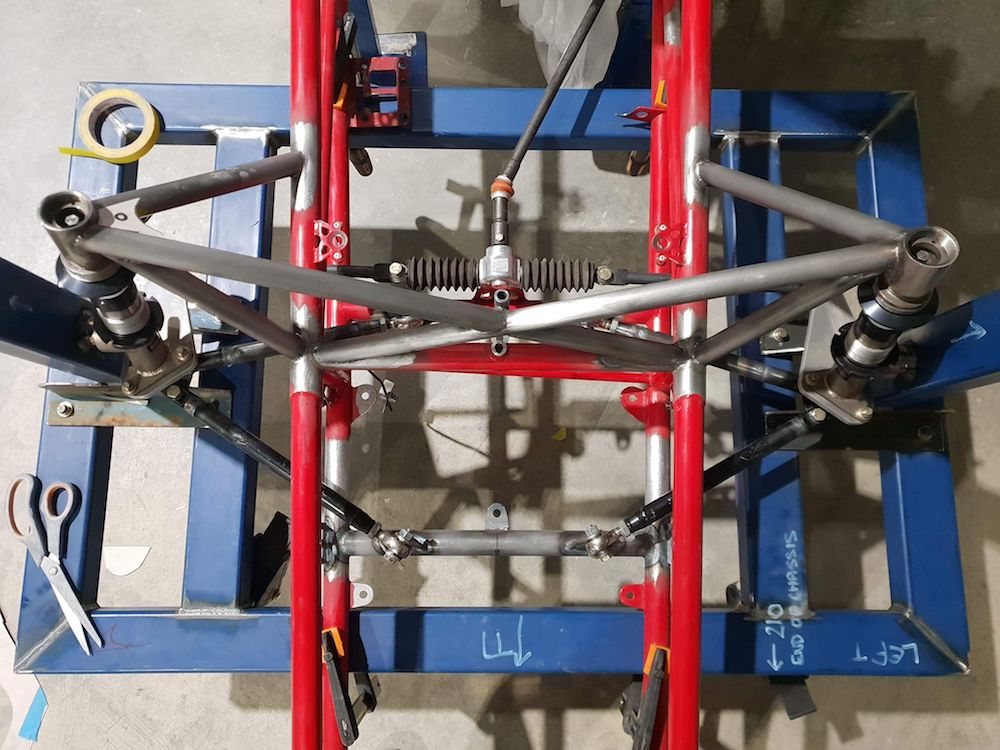 Geddes said he had the option to purchase Rampy's car, but by the time the exchange rate and shipping were factored in it worked out cheaper to upgrade his own car. The changes will hopefully provide Geddes with better handling and weight transfer, as well as more adjustability for chassis set up.
Once everything is complete, Geddes hopes to run into the 7.2s with his 285ci Chevy SB2 powerplant, which he estimates will pump out around 780 horsepower. And of course it will all carry the Decoglaze branding on the track.
Meanwhile, Geddes' dragster will not go without love as it gets a new Liberty electric air shifter installed.