75-year-old Sam 'The Wrecker' Campbell has spent half of his life racing and will be one of a host of racers fronting up to compete at Gunnedah Airport this weekend (October 31/November 1) with the Tamworth Drag Racing Association.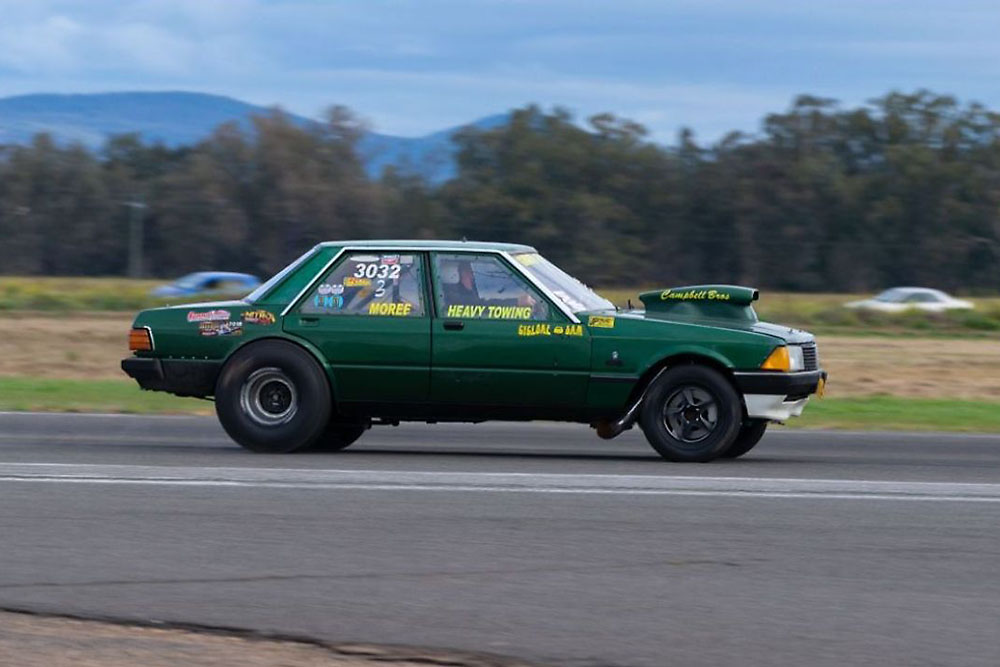 Thirty-seven years ago, Campbell's drag racing journey began in 1963 with a 1960 Land Rover.
"That didn't quite go fast enough so I bought a brand-new Holden carbie and adapted that to it. Then I got Waggott to grind a cam and fitted a two-inch exhaust with a Luckey muffler. It did nearly eighty miles per hour and I was the king of the 4×4," said Campbell.
In the years that followed, Campbell fielded a HDX2 Holden Ute, a AP5 Valiant and a XT 302 – even racing Top Doorslammer legend Victor Bray in his undercoated '57 Chev at Surfers Paradise.
He then took a detour to Speedway for some years, before returning to drag racing in the late 90s with the help of friend and engine builder, Kenny Mack.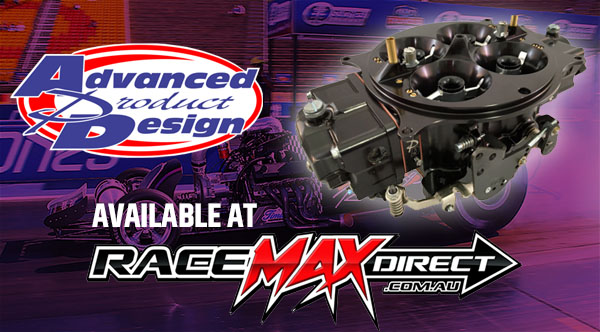 In the meantime, he had married his wife Suzanne and started up a wrecking yard and a heavy tow truck business which has now also expanded to Moree.
"All these years later Suzanne and I are still married – she must be a glutton for punishment! Both businesses are also still doing well – the wrecking yard is actually the biggest of its kind in northern New South Wales with more than 5,000 vehicles," he said.
"I have the best guys running my businesses, so I must say thank you to Steve, Brett, Roger and Adam – their work allows me plenty of time to go racing whenever it may be on. I would also like to thank my brother Errol Campbell and my son-in-law Daniel 'Suggo' Sugden for their support.
"Since starting back in drag racing with the help of Kenny who has built some decent motors for me over the years, I have competed at Warwick, Stanthorpe, Glen Inness, Roma, Wellington, Casino and Gunnedah.
"The Tamworth Drag Racing Association and Gunnedah Airport has a great mob of blokes and girls lead by Bill and Jen Ausling. Bill is the sort of bloke that will go out of his way to help someone even if it means not racing his own car – you are the man Bill!"
In almost four decades on the track, it is no surprise that Campbell has had plenty of highs and lows.
"All has not been rosy. I have had my fair share of crashes, but I have an excellent old panel beater, but he is getting sick of me and my crashes – thanks Brucie! I have also learnt a lot about nitrous and replacing lots of pistons," he chuckled.
"The best thing I like about drag racing is the good people that you meet, especially at the bush tracks – I reckon the guys in the city need to come out to the bush and give it a go, you will never look back!
"Another highlight is that every couple of years we go on a drag racing trip to Darwin and Alice Springs with David 'Hutcho' Hutchen and the Tamworth crew – he does a wonderful job of organising those trips."
The Tamworth Drag Racing Association will host two days of action at the Gunnedah Airport this weekend across Saturday October 31 and November 1. For more information, visit TDRA's Facebook page by clicking here or email tdrainc@hotmail.com
For more from ANDRA, visit www.andra.com.au