A win at the Winternationals has alluded Pro Stock racer Wayne Daley, it is this unfinished business that has the Diamond T Custom Toolboxes team going full tilt at this year's event.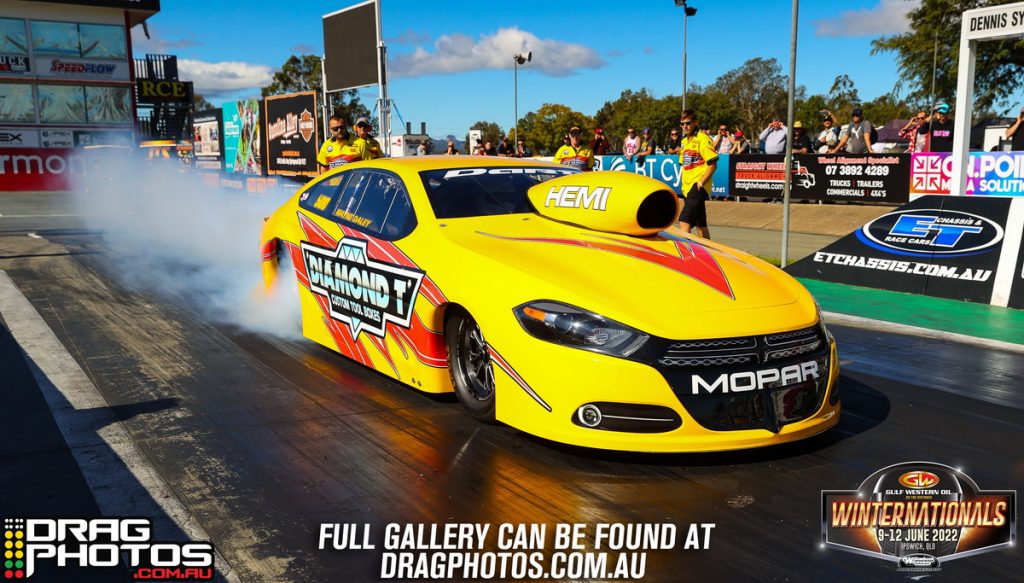 Daley and team have just come off four days of testing for this year's Winternationals with their essentially still new Dodge Dart Pro Stocker. The extended break from racing has seen plenty of tweaks made in critical areas of the car's set up, and that requires refining ahead of the event to have the Dart where it needs to be.

"We have made some good gains over the course of the last four days, working on suspension and engine at the same time is quite a big challenge," said Daley after testing. "The car has been good in the suspension before, but we changed it since last season and we are chasing a little bit of suspension set up at the moment."
"The engine we have put on to ETS (Racing Fuel), which is a fuel we haven't used before, and with the help of Tony O'Connor and his guys, we are making some real good gains there, and the engine looks like it's safe for next weekend."
Daley finished with the quickest run of testing in Pro Stock, though the 7.005 at 190MPH wasn't indicative of a super quick pass on paper, in reality the run was an early shut-off to save some stress on engine parts.

"It was definitely a six-second pass, it was me being a little bit cautious with the fuel tune-up," said Daley. "
"I am a little nervous about hurting the engine again, which I did a couple of year's ago in Sydney, and I am being very active in getting off the throttle early, which doesn't indicate the true potential on that run."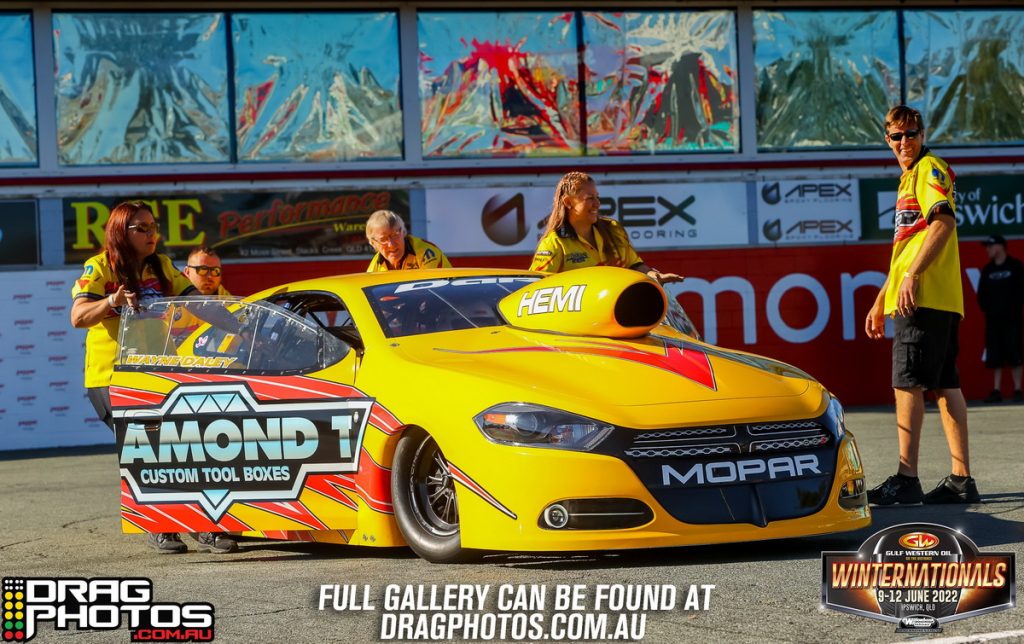 With testing completed, and Daley's forever-purpose of winning the Winternationals that keeps him in the drag racing game, focus will now be on first qualifying, with an 10 car, two racers won't be in eliminations come Sunday.
"Forever, I have chased this forever, that's what has brought me back again this year," said Daley. "I feel like it is unfinished business, I feel like I should be able to win a Winternationals."

"Albeit this is probably the last time I will challenge within myself – tongue in cheek probably!"
Q1 for Pro Stock is set down for around 12.30pm on Friday, you can follow Wayne Daley's progress via their Facebook page: https://www.facebook.com/WayneDaleyMotorsports