As Perth Motorplex gears up for a brand new 2020-21 season, the venue is delighted to announce the return of Dean Neal to its team, in a media and marketing role.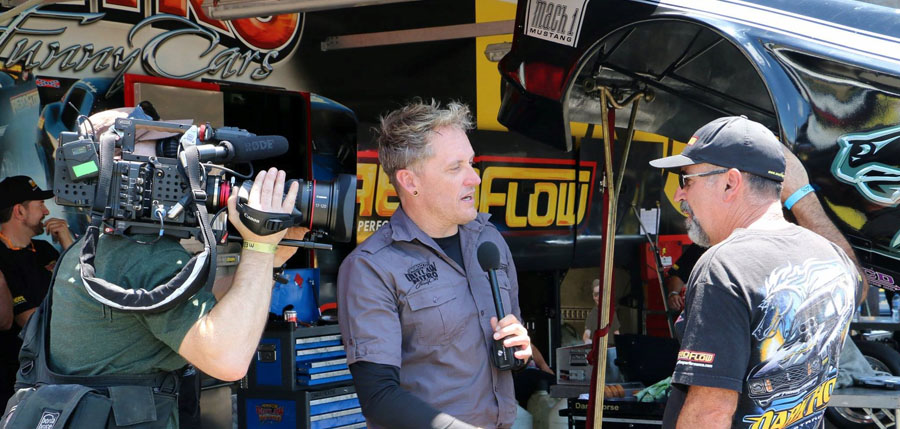 "I have always loved the Perth Motorplex… a world class speedway, drag racing and burnouts place to race; the venue is breathtaking," Neal enthused.
"However it's the people within it – the staff, competitors and spectators I really love there.
"I am very keen to help and contribute to the venue in these interesting times, in any way I can."
The man everyone calls 'Deano' has had a hand in the venue and the sports connected to it for decades.
Some of his career highlights include:
2000-2002: Media and Commentary with Perth Motorplex Speedway.
2002-2004: PR, Commentator and Media Manager – Sydney Speedway
2004-2008: PR, Commentator and Media Manager – Sydney Dragway
2009-2012: National Broadcast TV Manager & Producer – ANDRA.
2013-2016: Drag Racing, Special Events Manger, Production Manager – Perth Motorplex.
2014-2016: Night Thunder TV Executive Producer.
However it's in recent years since that has seen Neal's career take an interesting turn, working on a number of high-level television production projects for Supercars, Summernats, Aeroflow Funny Cars, Aus-X Open, Shannons Nationals, Finke Desert Race, Tour Down Under Cycling, International Basketball, Softball and much more.
"I have enjoyed working at close quarters with people like Nathan Prendergast and Neil Crompton in recent years, partnering on a wide variety of projects. I am sure we will still collaborate moving forward on various things. However, after a stint living in Sydney, it was time to move back to Perth."
Neal's return to Perth and subsequent COVID issues around the world, has seen his work become locally focused, including currently working with Channel 7 Perth in live football television, as a game-day broadcast director and producer.
"I will continue to work on various TV stuff here, the scope of that work right now leaves me room to help Perth Motorplex set-up for the season and I can't wait to help move the venue forward," he said.
"It's a big year as always with some huge events on the horizon. Bring it on!"