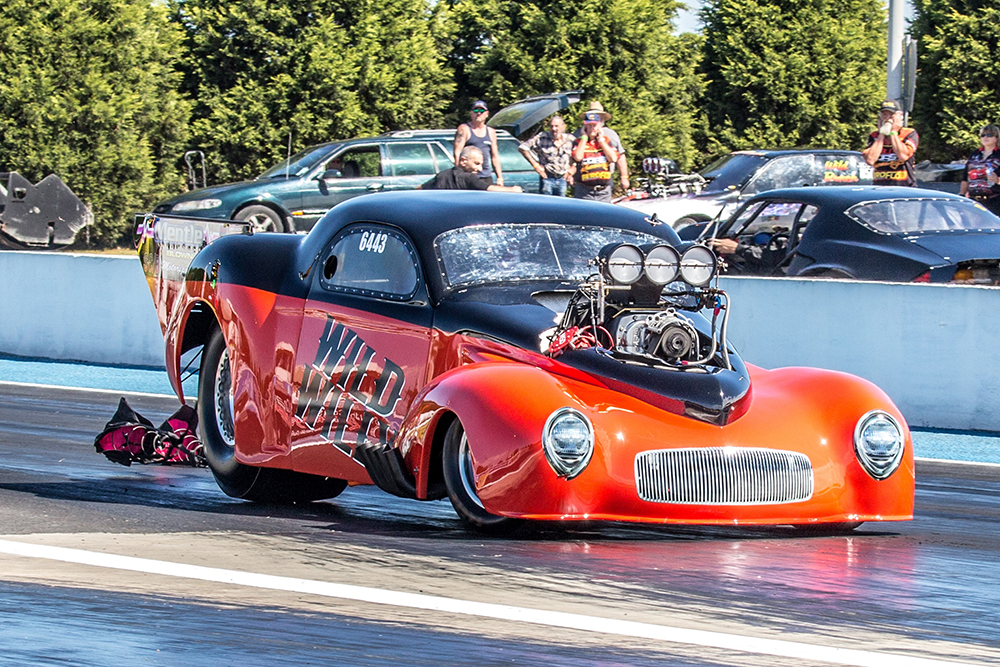 The Sunraysia Drag Racing Association's Easter Supercharged Shootout on Saturday April 3 will feature a host of impressive competitors and their head-turning supercharged machines, including that of long-time racer, Milan Dokic.
The Mornington Peninsula racer's Wild Willys is well known in Australia's drag racing community and will sport a brand-new livery for this weekend's event.
"The car came over from the US about 20 years ago and was run by Sean Misfud in Top Doorslammer. Then Sean sold it to Mark Harris in Gladstone who painted it in the orange and black it has appeared with since as he had Harley Davidson dealerships," Dokic explains.
"I bought it off Mark and I raced it for the first time three years ago in Mildura. Since then, we have done the engine and a lot of other stuff and it is now going quicker every time we take it out.
"The colours never really excited me though, so about a month ago we did adeal with Matt Czerny of Vinyl Wraps and Graphics to create a new look for it.
"We won't be unveiling it until the Friday of the event, but I can say the inspiration for the new livery comes from my love for the movie Hot Rod 79," grinned the 53-year-old who has been racing on and off since first taking to the drag strip at the age of 18.
Dokic has been a long-time supporter of the Easter Supercharged Shootout event and is looking forward to a fun weekend ahead.
"At every meeting lately we have been going quicker and quicker, and we have to say a special thank you to Ambruosi Race Engines for all his work on the engine, we couldn't be doing this without him," Dokic said.
"We go drag racing for the fun of it, but if we can keep going quicker that is a bonus.
"The Easter Supercharged Shootout event is an awesome event; I have been to the last three and it is just great.
"Kingsley and Lauren Kuchel (of the Sunraysia Drag Racing Association) are great people as are all of the track staff there. It is such a well-run event and we really enjoy it.
"So, thank you to them, and also thank you to my crew – Greg, Mark, Lisa and Andrea – as well as Matt Despirit for the transmission and to Matt Czerny and Vinyl Wraps and Graphics for the new wrap."
The 2021 Easter Supercharged Shootout will feature racing from Supercharged Outlaws, Modified Eliminator, Top Sportsman, Super Sedan, Super Street, Junior Dragster and Modified Bike at Mildura's Sunset Strip. Qualifying will commence from 9.00am ahead of eliminations racing from 5.00pm. For more information, visit www.sunsetstrip.org.au
For more from ANDRA, visit www.andra.com.au