The overall quarter-mile record for electric vehicles has been reset by Denmark's Hans-Henrik Thomsen at Santa Pod Raceway in the UK over the weekend.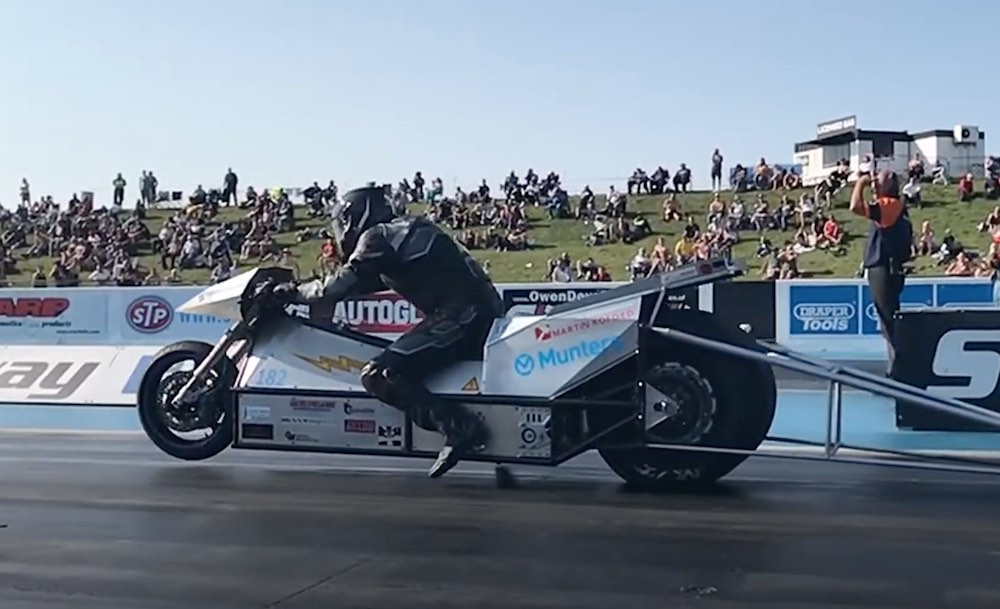 Thomsen and the True Cousins team's motorcycle clocked a 6.869 at 195.4mph, following up an earlier 6.87 pass that broke Larry McBride's long standing record of 6.94, set in 2012.
While McBride had a higher speed of 201mph, the Danish team impressed with their very quick launches, cutting a 1.08 60 foot time.
The bike known as 'Silver Lightning' was built in 2019 and uses twin electric motors at 350 volts, producing somewhere between 800 and 1100 rear wheel horsepower. It's not a lightweight, with 386kg to get down the track.
The team's weekend at Santa Pod started with some aborted runs as the bike wanted to move left, but after some changes to the rider position Thomsen was able to ride the bike to its full potential.
Congratulations to the whole team on this amazing achievement. Check out the videos below! We particularly like the second one featuring the team's emotions after first setting the record.