Craig Moar never intended to own a Valiant Charger, despite having always dreamed of possessing one. He figured all the good ones were already in the hands of owners who wanted too much for them.
He was instead in the market for a Holden HQ Monaro to fulfil his speed dreams, but then a Charger popped up at just the right time and just the right price.
"I had given up on being able to find a good (Charger) and was shopping for a HQ Monaro when this car with a 440 became available for the exact amount I had saved up for a new car, so it was just meant to be," he said. "The car has changed a lot since then."
This article originally appeared in the print edition of Drag News Magazine, why not get a subscription to support more stories like this?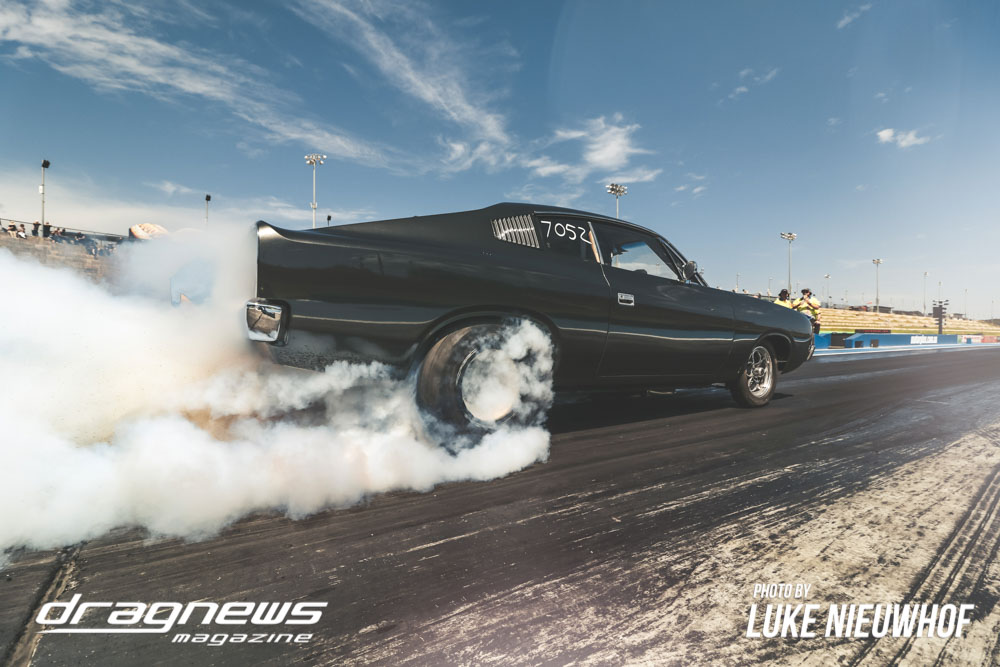 That's putting it modestly. When Moar first took the Charger to the track it was cutting 12 second times with the mild 440 under the bonnet. Moar then added a small spray of nitrous to take the combo into the 11s before getting into a rebuild.
"I first took it drag racing in 2004, as I bought the car to go do that. My first drag racing was back from about 2001 in my six cylinder Holden VL Commodore at the Blue Light Drags that were held on the Barbagallo Raceway main straight every second Thursday night. I have been addicted to drag racing since long before I had a driver's licence."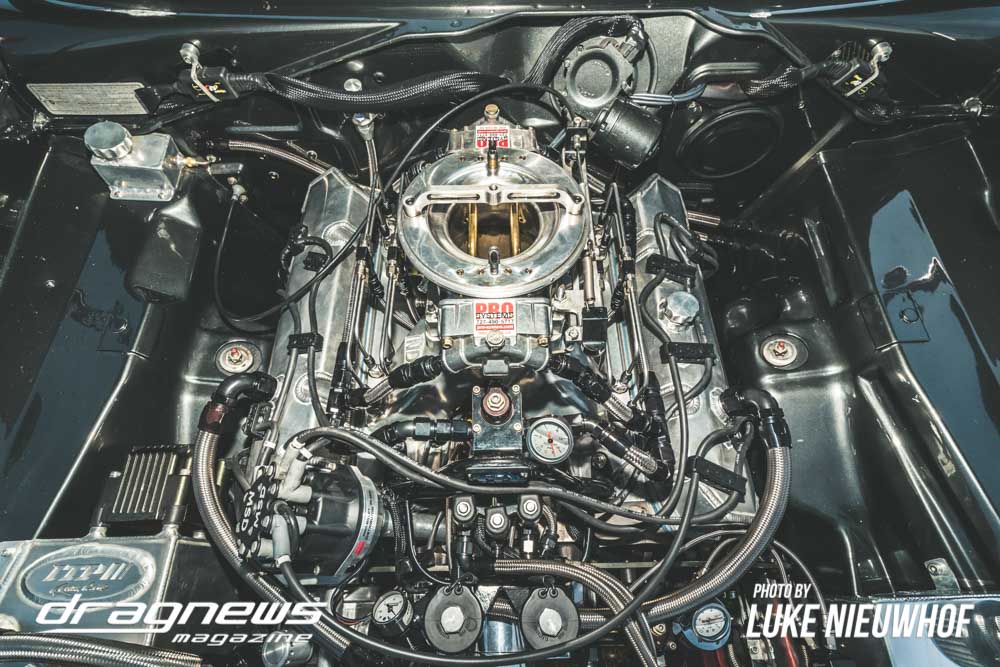 When Moar rebuilt the car he got serious. The 440 was booted in favour of a Mopar Performance 540ci block, with a 4.25 inch Callies Magnum crank and Indy cylinder heads. Callies also supplied the rods, which were connected to Diamond Pistons and made for a motor with 11:1 compression. An SV1 carburettor was used along with an Induction Solutions nitrous system, with 98 octane pump fuel to feed the fire. All up the combination was good for 610hp at the wheels naturally aspirated and 796hp with laughing gas.
The transmission is a built 727TF using a Griner billet valve body. The diff is a Final Drive sheet metal nine inch, with a Wavetrac LSD and 35 spline axles. The car is still a multipack leaf spring using standard mounting locations and Strange single adjustable shocks with an anti-roll car. The Charger rolls on 275 drag radials wrapped on 15 x 10 inch rims, with standard wheel tubs.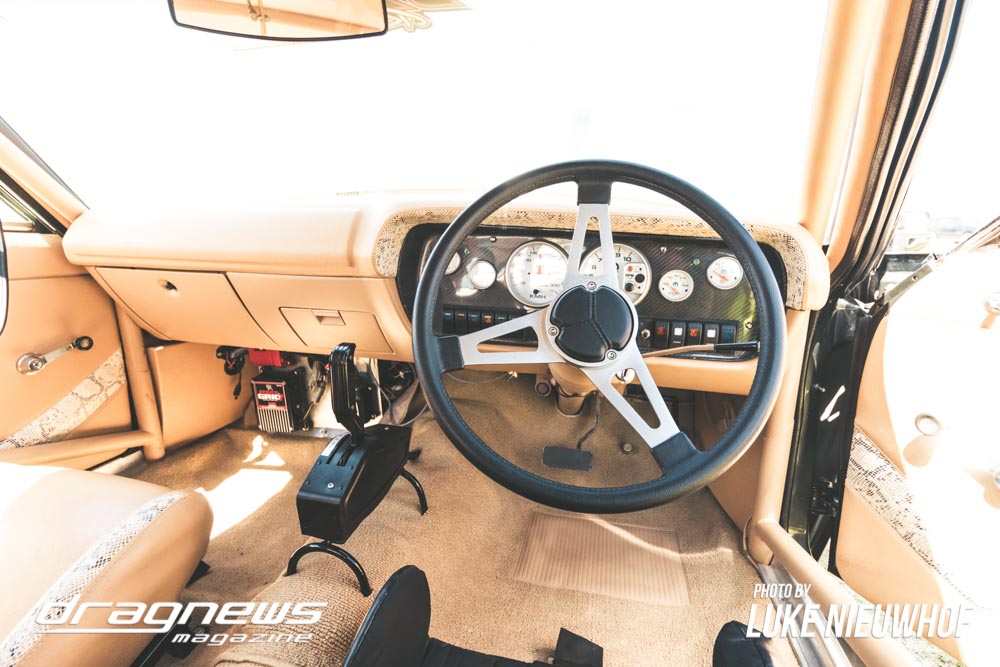 "I have always liked radial tyres, as my passion really lies in fast street driven cars," Moar said. "The standard suspension world really works with me and that type of set up is great with radial tyres.
"At the moment in Perth, the radial class is really having an exciting beginning that should grow into a really large class. I think it is the start of something really special that hopefully ANDRA takes notice of. Personally I hope that the class splits soon so that the fast street cars who have no class to race in other than Super Sedan have somewhere to race where they can enjoy heads-up racing.
"The Wednesday night Red vs Blue radial shows at the Motorplex show how much potential for street car racing there is, when they managed to get 50 of Perth's toughest street cars to turn up and race head-to-head. Most of these guys have no interest in racing dial-your-own classes, myself included in that."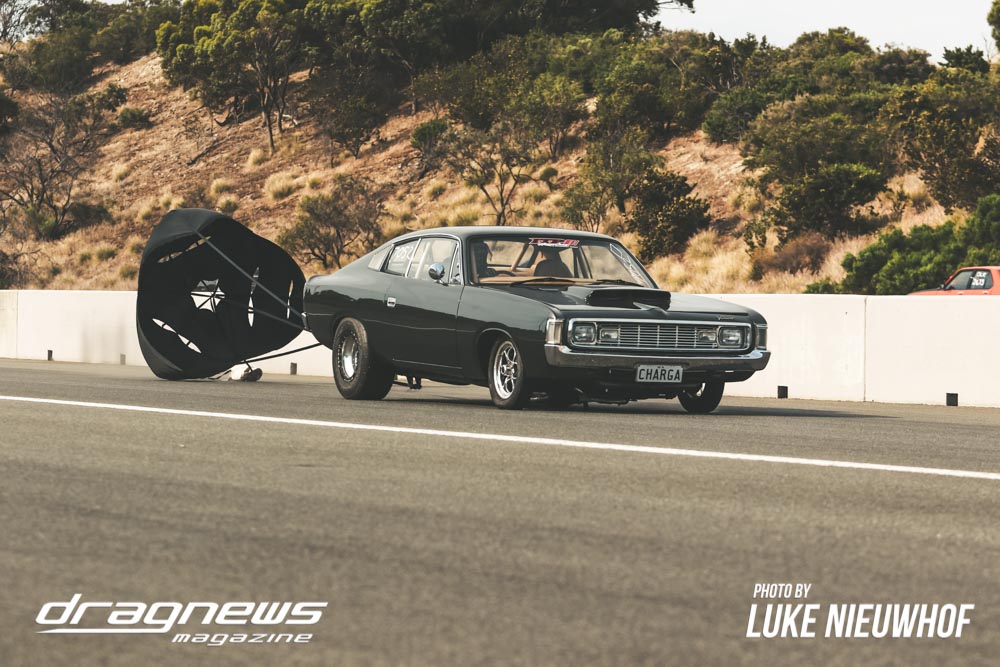 Moar's Charger has run as quick as 9.53 at 146mph so far. He doesn't have any concrete plans for the future of the Valiant yet, as he is not sure whether he will continue in the nitrous vein or find another way to boost performances.
"Maybe I will go turbo EFI and build it more towards Street Machine Drag Challenge then anything else. But I have some Indy Predator heads and a Hogan intake manifold sitting on the shelf that will go into the car once that decision is made and the money has been saved to do it."
Drag Week/Drag Challenge style events have interested Moar for some time. He spectated at the USA's Hot Rod Drag Week in 2011, crewed for other racers in 2012 and 2014 and then bought a car to compete in 2017.
"I just love how it is all street cars. actually being used on the street," he said.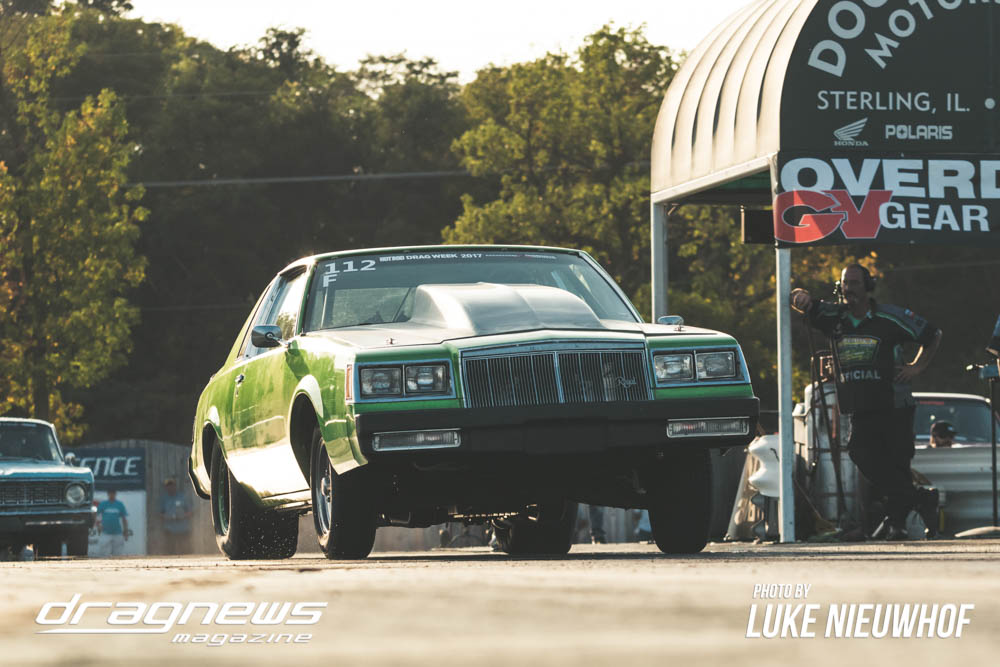 Moar's 1984 Buick Regal, powered by a 572ci big block Chev, completed the week – no small achievement – and had an average ET of 9.92.
"We only had minor issues all week like snapping a rocker stud, burning up a dizzy, and some traction issues. Then on the last day we dropped a lifter, tearing up the camshaft but that happened after we had made the necessary passes to complete the week and we won fastest Buick of Drag Week 2017.
"Since 2017 I have got married and my wife is pregnant, which made Drag Week unrealistic to attend, but the car is there and all the parts to repair it were purchased with upgrades. We are dropping weight out of the car with the intention to be racing at 2020 Drag Week, hopefully faster and with more traction."
The dedication to the sport that Moar shows reflects a simple love of speed.
"I just love driving fast and the people you get to meet (in drag racing). It has taken me to places I thought would be a dream, and I've had a lot of amazing times."