Daniel and Lisa Gregorini didn't start the new Australian Top Doorslammer Championship in the way they would like following a tough opening event at Darwin's Hidden Valley Drag Strip.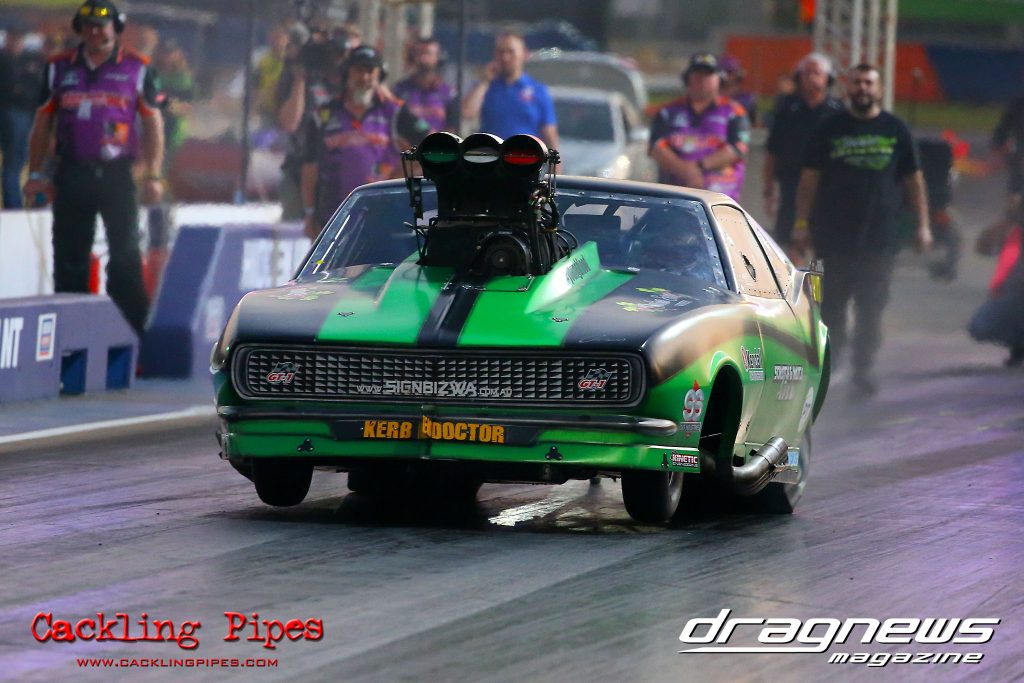 With Nitro Up North featuring as part of the Merlin Darwin Triple Crown, featuring Supercars and Australian Superbikes, the atmosphere was at fever pitch for qualifying, where a tricky track tested the Scratch & Match Motorsport team.
"This round of the championship always seems to haunt us," Daniel, the reigning Australian Top Doorslammer champion said. "We struggled to apply the power in the right areas. We didn't get a good qualifying pass in, which meant we ended up with the right hand lane for most of the weekend.
The track conditions meant lane choice was critical, and we were just on the unlucky side of that."
Scratch & Match Motorsport transported two cars to Darwin, aiming to boost the field for the event, the first of a new-look Australian Top Doorslammer Championship. Lisa Gregorini was still licensing her Camaro, and an injector hat failure set her back some.
"Luckily, Matt Abel was kind enough to lend us his spare injector hat and we were able to get Lisa out for more hits on Saturday," Daniel said. "We are still trying to find the sweet spot in that car, and going to a different race track didn't help matters there."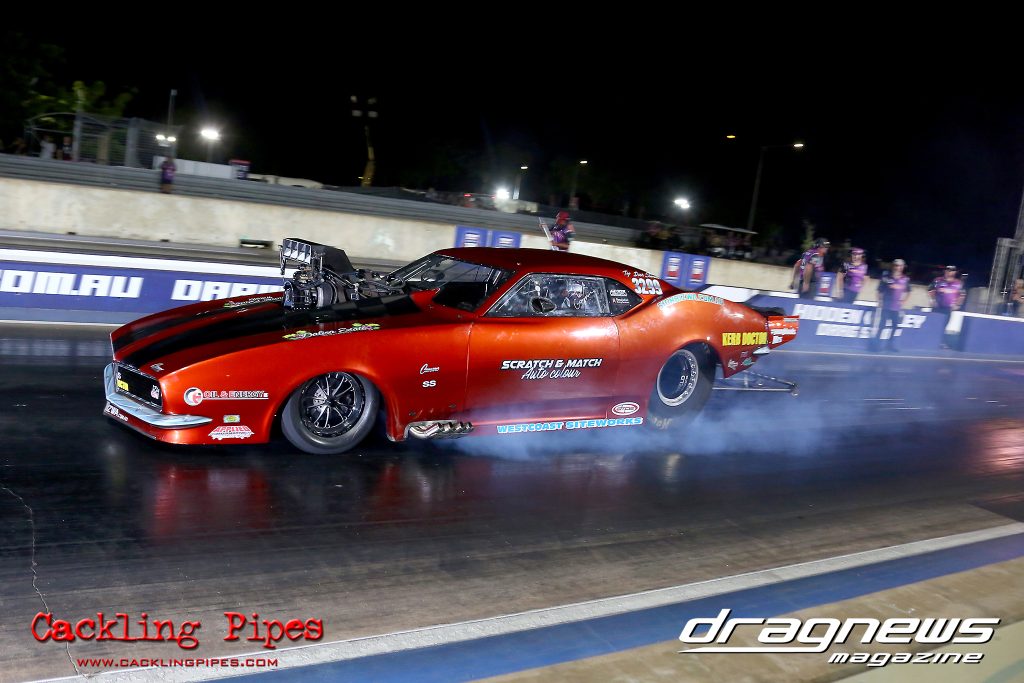 Despite the qualifying challenges, Daniel went into racing hoping to salvage a good result. The drag racing gods had other ideas, when the team discovered there was no first gear during the pre-race warm up.
"I was forced to leave in second gear which wasn't great at all. It was the only time we had a shot in the left hand lane and it was wasted," he said.
That left just the B Final round against John Zappia, where fans were treated to a wild race.
"We found the problem in the transmission, a broken selector fork, and changed that in time for the final. Once again we got to the transition point on the track and turned the tyres, so I pedalled the throttle to stay in the race. Shortly afterwards I saw John's rear end in my lane after he had a wheelstand! I saw he was across the centre line and got out of the throttle. So at least we came away with third place, which was better than nothing."
Gregorini isn't done with Darwin just yet, with the team staying in the top end for the Summit Sportsman Series round coming up in just a few weeks.
"It was definitely a disappointing round of racing but you learn from every run, so as long as you are gifted a lesson from your mistakes it's a positive. We will be back up in Darwin to keep attempting to get Lisa's car set up, then from there we head to Alice for the Red Centre Nats in September. There, what I should have done in Darwin I will try in Alice, and hopefully we can turn that into round wins. There's seven more rounds to go in this championship, so it's still anyone's trophy."
Major sponsors :
Scratch & Match Autocolour , Kerb Doctor , Westcoast Siteworks , Kendall oils , S & S Industries , Dalisa Estate Winery
Supporting sponsors :
Signbiz WA , PT promotions , Go print , Dirty detailing , Final Drive Engineering , Gforce race cars , Resolution racing services , DMPE , Applied Automotive