Some creative thinking and a bunch of pent-up drag racing energy created the first ever Junga Bunga's No Prep Cash Days event at Warwick Dragway on Saturday, July 25.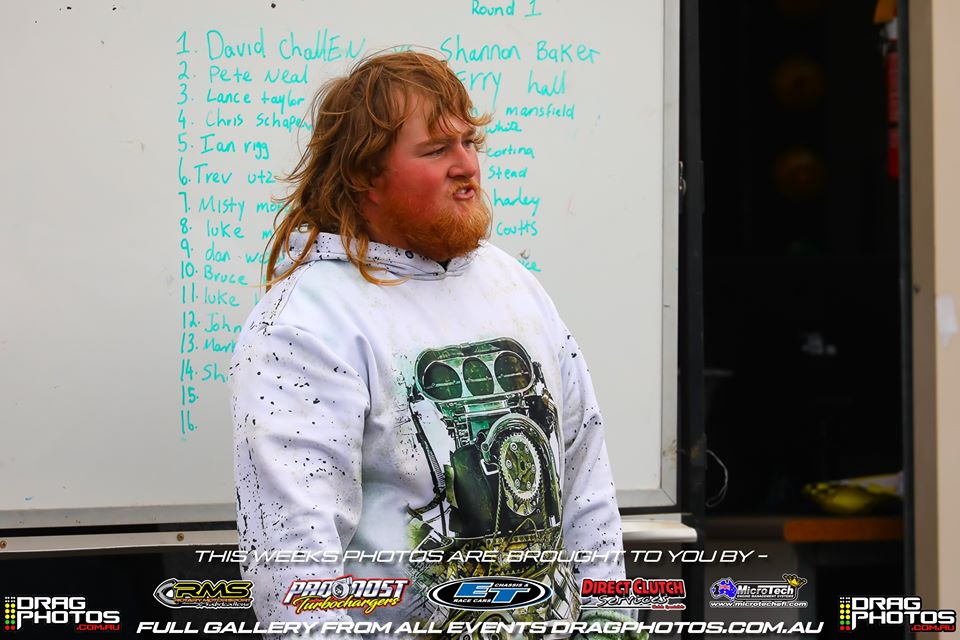 Matty 'Junga' Loy (above) had the idea of an event that could offer plenty of fun while still coming in under the 100 person limits set in place by government due to the pandemic.
"My idea was to create an event the racers would like to try, something new, giving them some racing while tracks have been shut down," he said.
"(We also wanted to) create an event that we could run at Warwick Dragway without worrying about making a loss, since the club has only had one meeting this year and we haven't been able to open since early March. My goal was to have best of both worlds for both Warwick Dragway and the racers."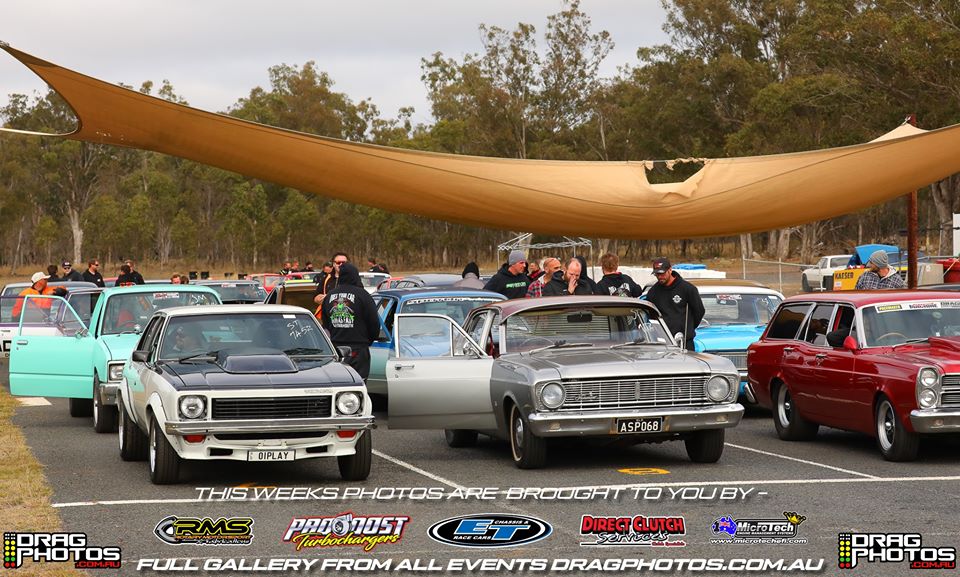 With that concept, Junga Bunga's No Prep Cash Days was born. Even though the government rules were relaxed slightly in the days before the event, the organisers still tried to keep numbers low to be socially responsible.
The classes run on the day were Small Tyre (up to 28×10.5 non w slick or up to 275 drag radial) and Street Tyre (street-tread tyre with a minimum tread wear index of 200).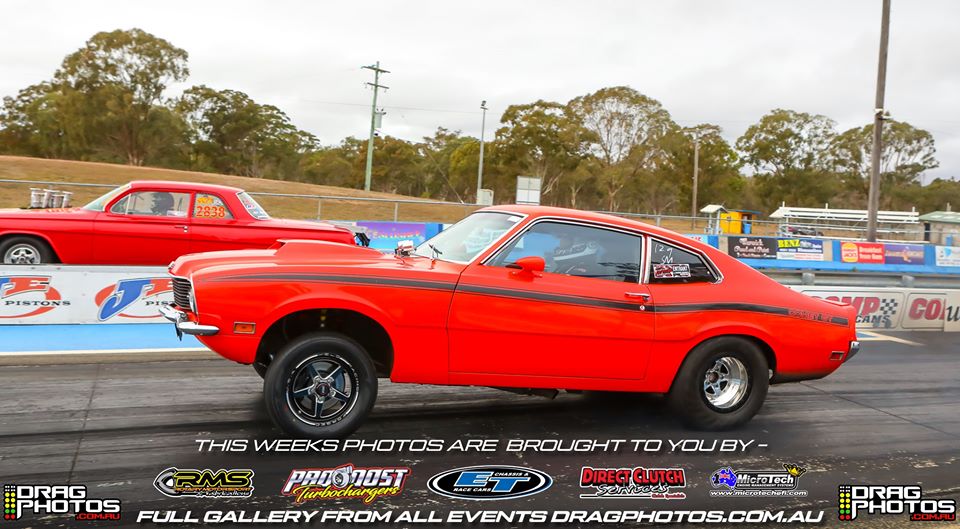 "We had 25 cars in Small Tyre and 28 in Street Tyre. There were two crew per entry and no spectators, but the event was live streamed by The Over Taking Lane on YouTube.
"I had learned from previous no prep events I had run a few years ago that these two classes were the most popular, and that makes for great close racing – no prep is the equaliser."
Racers were on a pro tree and were given two test hits before going straight into eliminations. Cars that were eliminated got to return for grudge racing during the afternoon, ensuring everyone got plenty of laps in. The event was also 'no time', meaning racers were only given their time slips and times were not called out.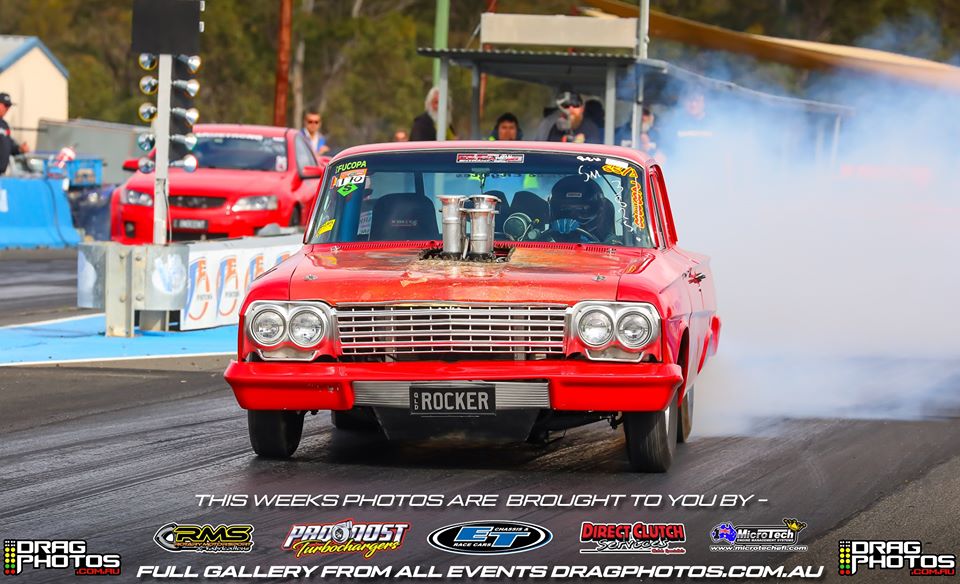 Small Tyre saw Greg Trapnell's nitrous big block Chev (above) take a win against Ben Vlakken's twin turbo LS-powered Holden wagon (below).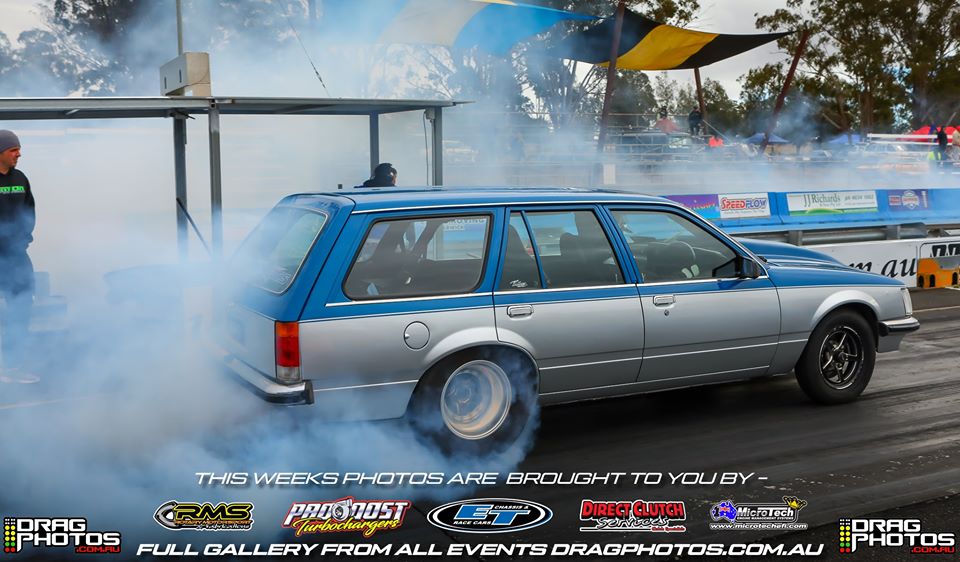 The final was a little controversial as Trapnell deep-staged, then reversed out of stage as Vlakken was coming into full stage. Trapnell got back in quickly and got a big holeshot when the tree came down. The drivers later agreed to split the prize pool.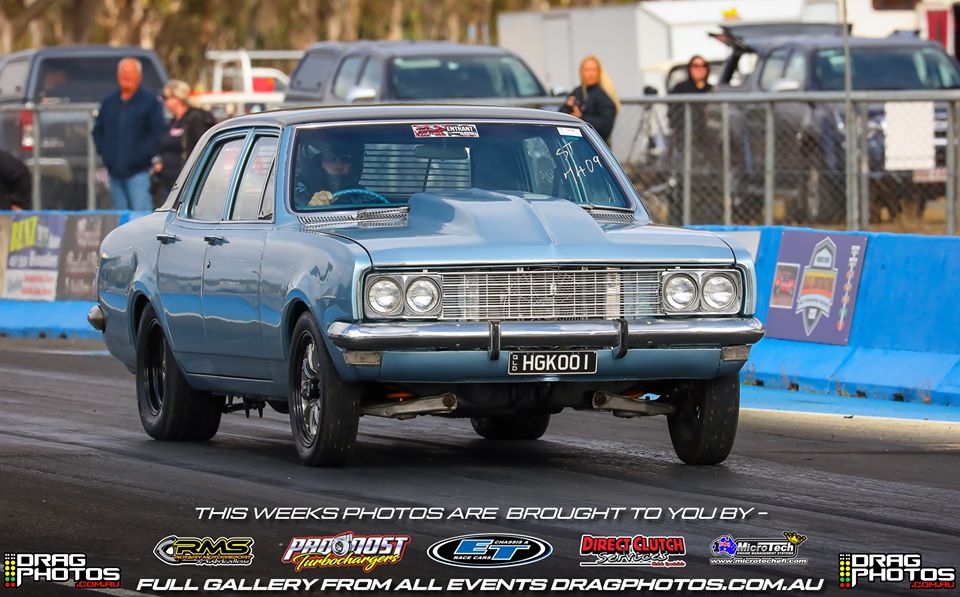 In Street Tyre Mark Green (above) put his nitrous-assisted 383ci HG Holden into the winner's circle, defeating Bruce Hedge's naturally aspirated Torana. The prize money was split in the semi finals with Green and Hedge, plus semi finalists Damien Boyce and Luke Hauser each taking home $300 for their troubles.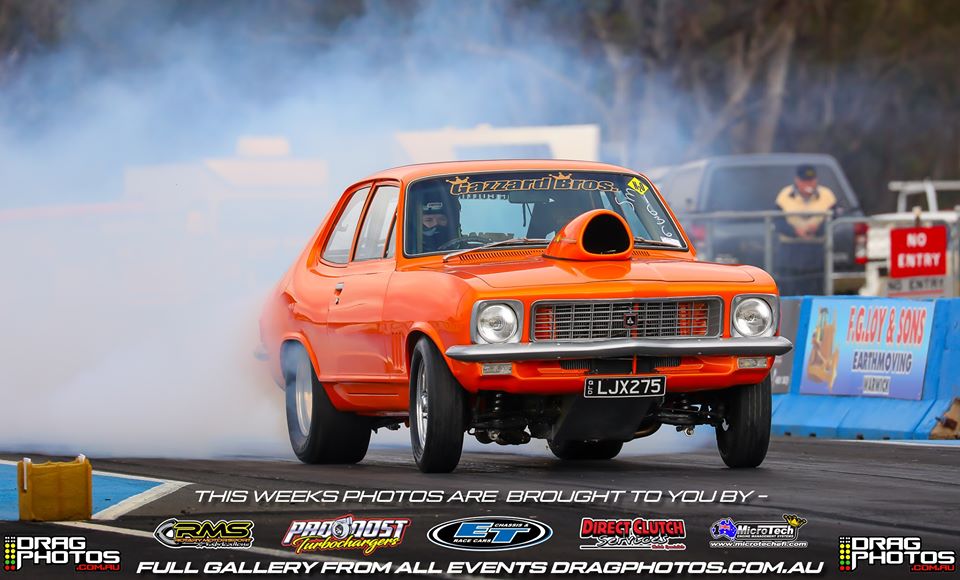 Quickest pass of the day went to Jason Seng's nitrous-assisted Holden Torana (above).
"Overall the event was a great success and Junga Bunga No Prep Cash Days #2 is in the making," Loy said. "I would like to thank all the racers for supporting this style event and the hard working Warwick Dragway crew for a flawless day."
Check out the live stream replay of the event below, and then the photo gallery thanks to Drag Photos.