Willowbank Raceway continues to be Australia's hub of drag racing activity, with the Kenda Tires 660 Drag Radial Series delivering up an event they've called the Expression Session – three huge days of radial tyre testing.
With two days down and one remaining, there have already been a bunch of personal bests knocked out, including Joe Gauci finally getting his three-second wings.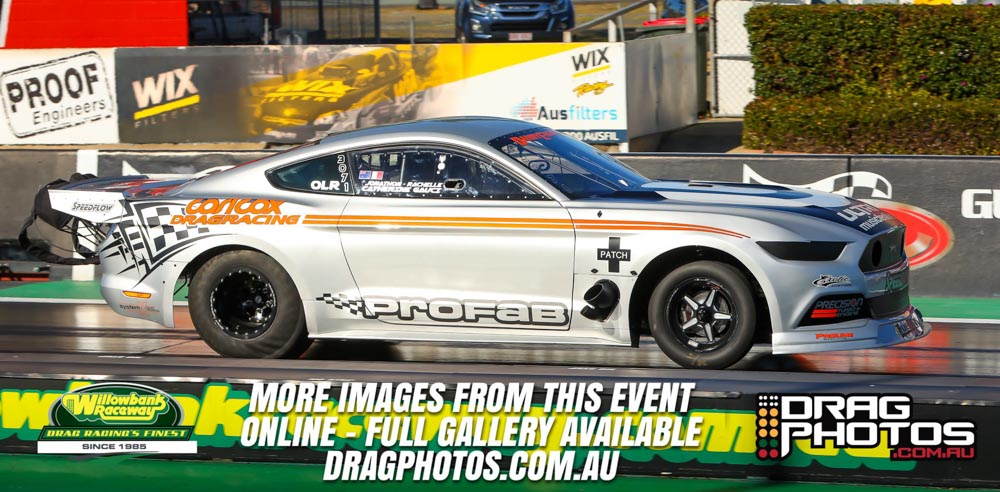 Drag News Magazine Issue 46 cover star Gauci used a 3.985 to finally crack into the threes, while a later 3.958/198mph would be his best run of the day.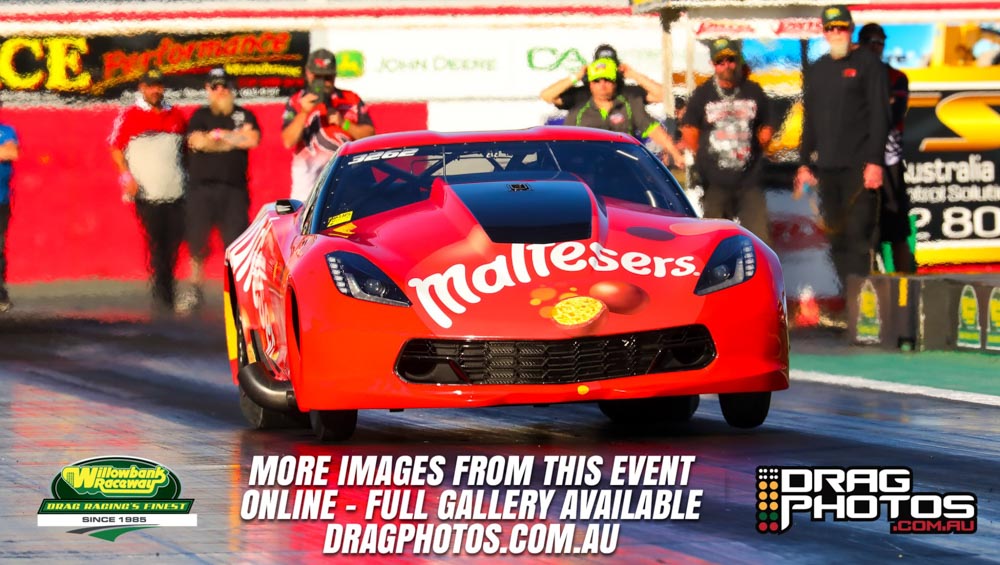 Perry Bullivant lowered his PB to a 3.935/198mph, one of a hat trick of three-second runs he was able to make on the day in his stunning Corvette.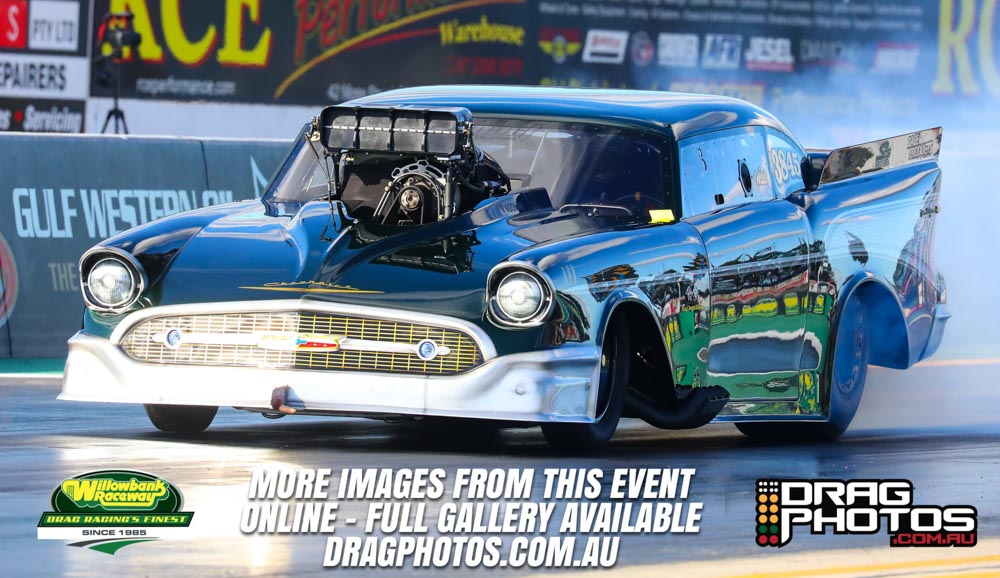 Wade Wagstaff continues to be one of the most reliably quick guys in radial competition, as his 57 Chev delivered a 3.873 at 199.55mph, oh-so-close to his first 200mph pass. The time currently stands as the quickest of the Expression Session, though one day still remains for improvement. He might be looking to improve on his 3.828 Australian record.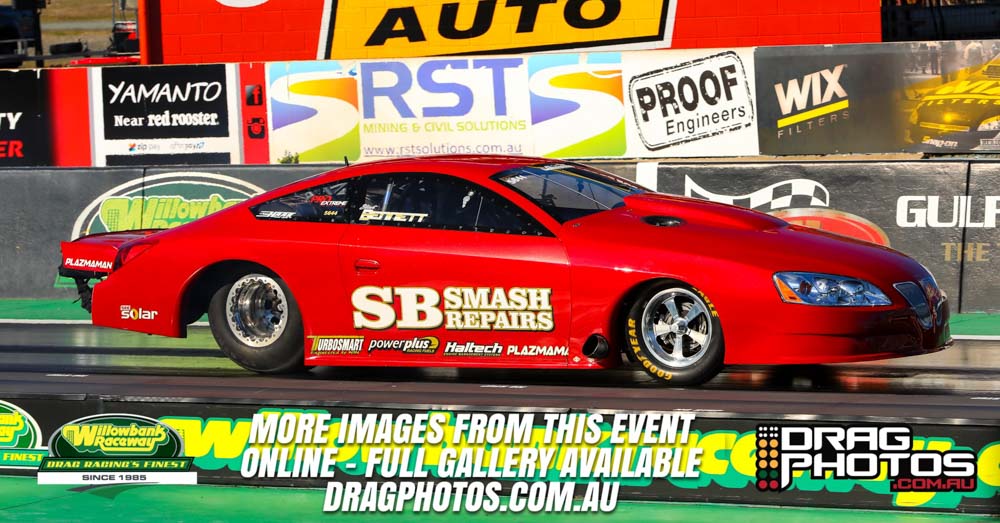 Stuart Bennett ran what we believe is the quickest LS pass on radials in Australia with a 4.071 at 189mph.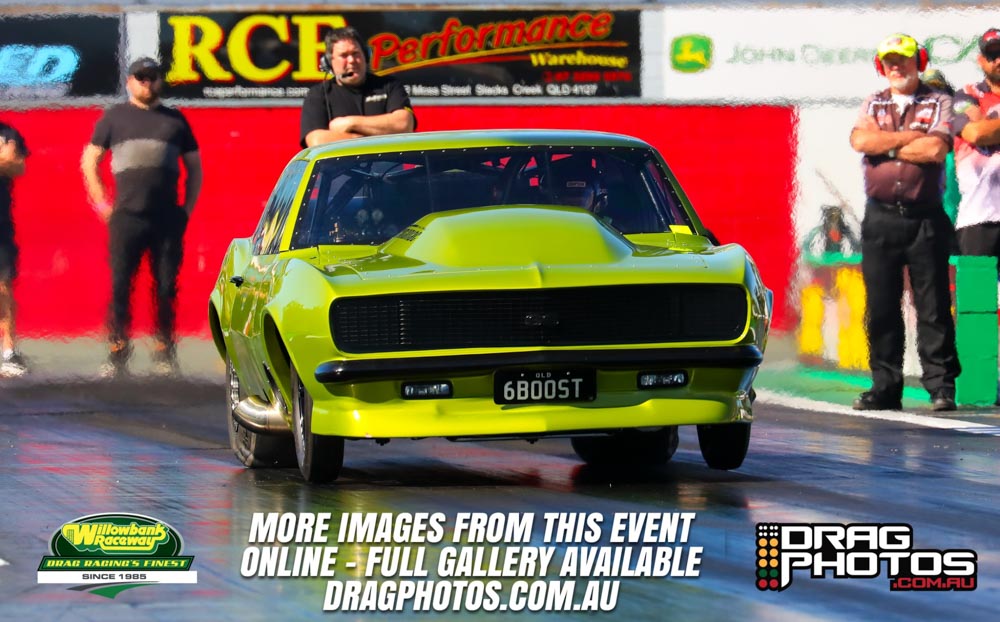 Terry Seng couldn't quite get back to the threes in Kyle Hopf's Camaro, though his 4.07 at 199mph was another run that went close to hitting the double-tonne.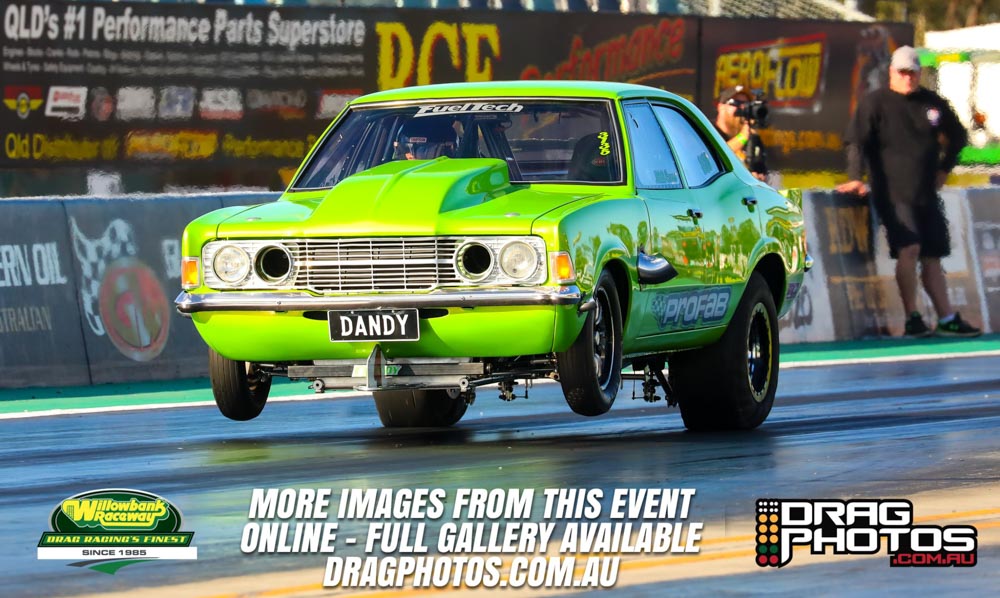 Timothy Cross took his Ford Cortina to a 4.308/179mph run for a personal best, all on a 275 tyre. The current record for a 275 is Stu Henry at 4.196.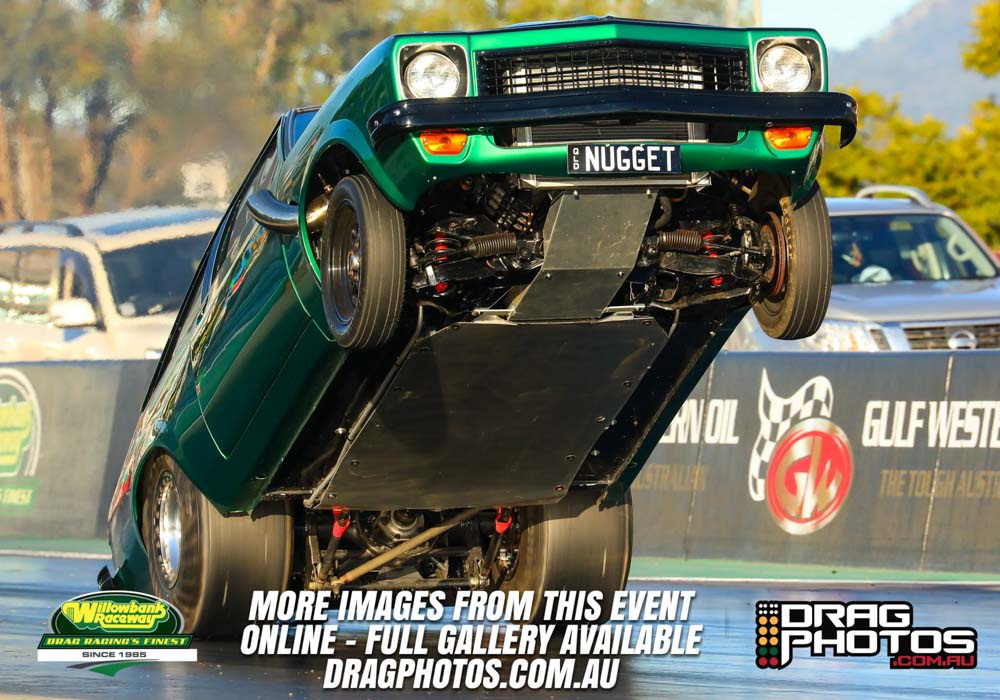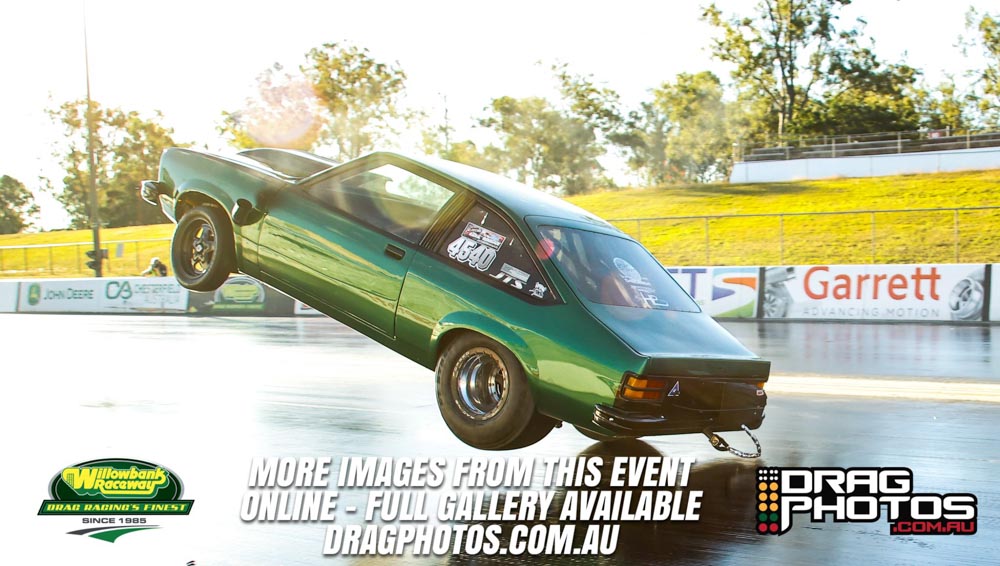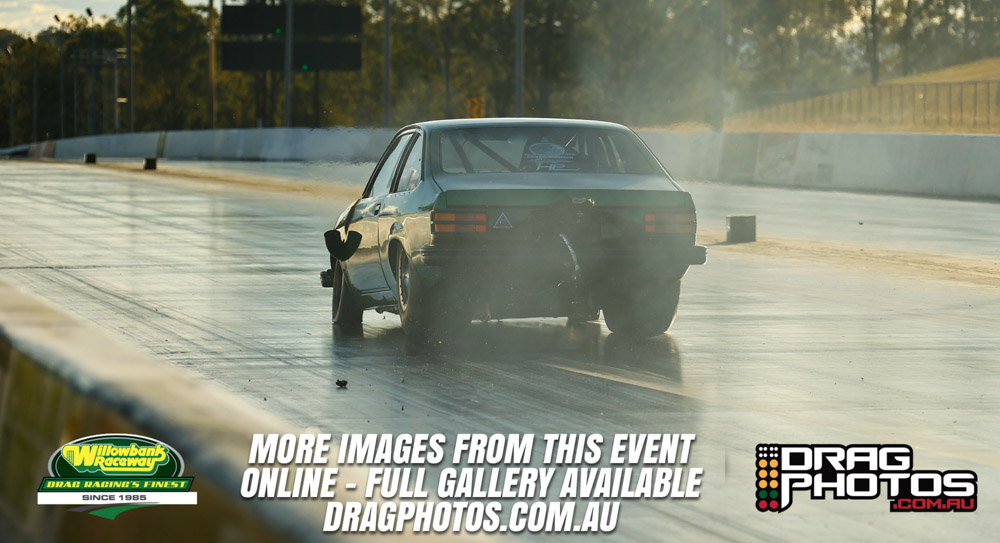 The day did not go so well for Dale Duffy, with this giant wheelstand in the nitrous-assisted Nugget LX Torana coming down hard.
Check out the video and photo gallery below thanks to Drag Photos, who have been all around the event capturing the action.