After a long 8 month break due to COVID-19 and few false starts with the finishing of the brand new all-concrete racing surface at Sydney Dragway, competition race vehicles had their first shot and the new track last weekend.
The first organised test and tune on the new surface was a testing one with 40+ degree temperatures always going to prove challenge on a virgin race surface. But the Sydney Dragway track crew worked tirelessly to provide the best grip possible and the results were phenomenal in the circumstances.
Racers gave plenty of thumbs up for the now billiard table flat surface, and number of personal bests were beaten even in the furnace like conditions (temperatures still hovered in the mid-30s at 10pm).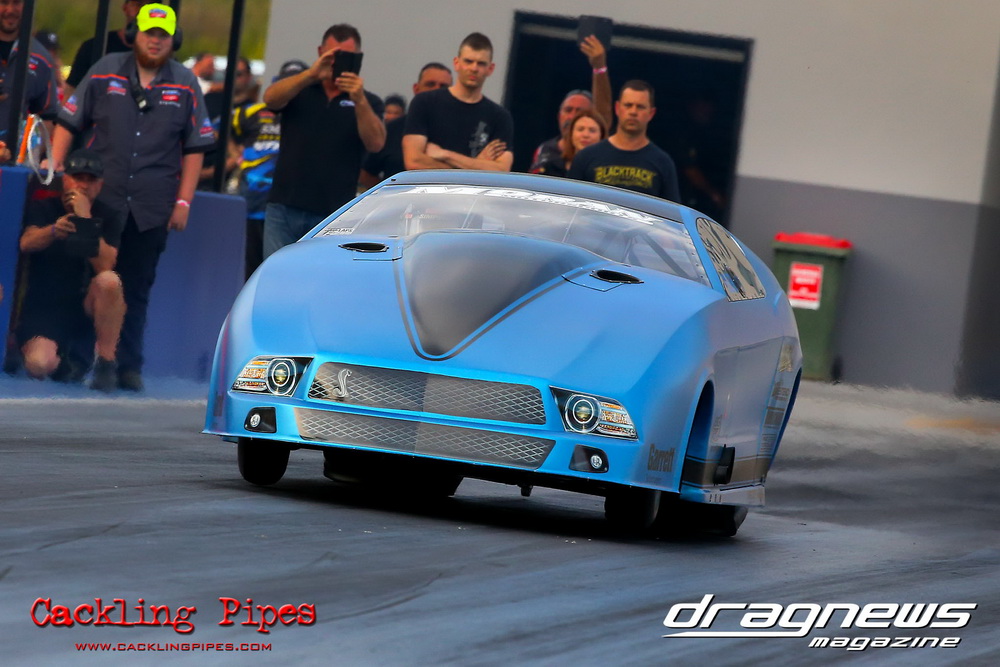 Quickest of the night was Rob Campisi with his IHRA Pro Mod Mustang, dropping a not so straight 5.77 at a stomping 268mph.
"Big shout out to Sydney Dragway the new track is as smooth as silk and the venue looks sharp . Testing Saturday night in such hot conditions wasn't ideal but we matched our PB with another 5.77@268mph and came home with some good data," said Campisi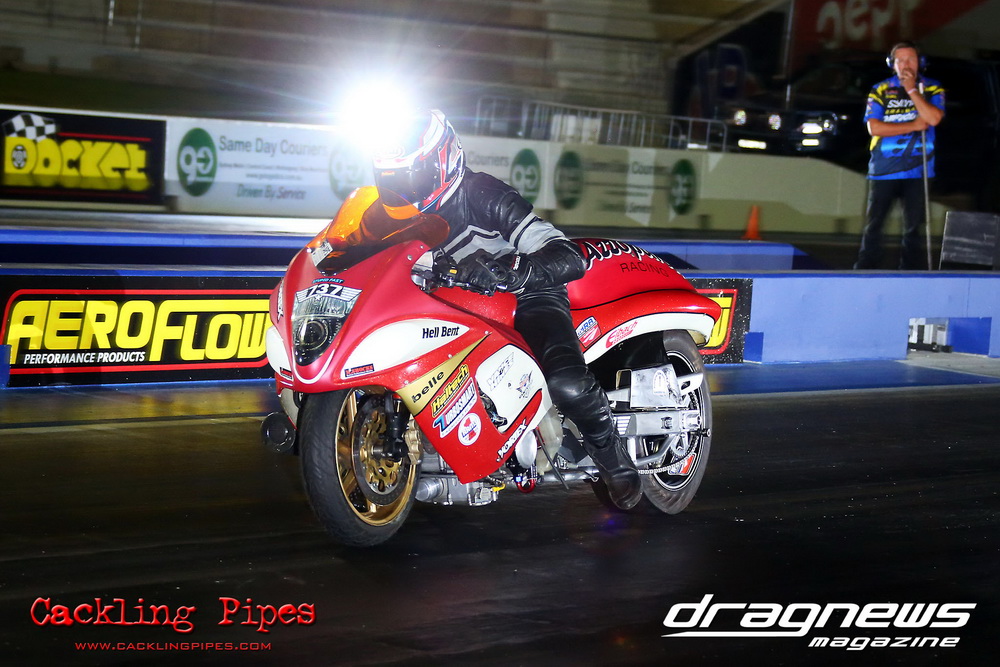 On two wheels, Alex Borg smashed his best on his Extreme Bike Hayabusa with a 7.04 at 209mph.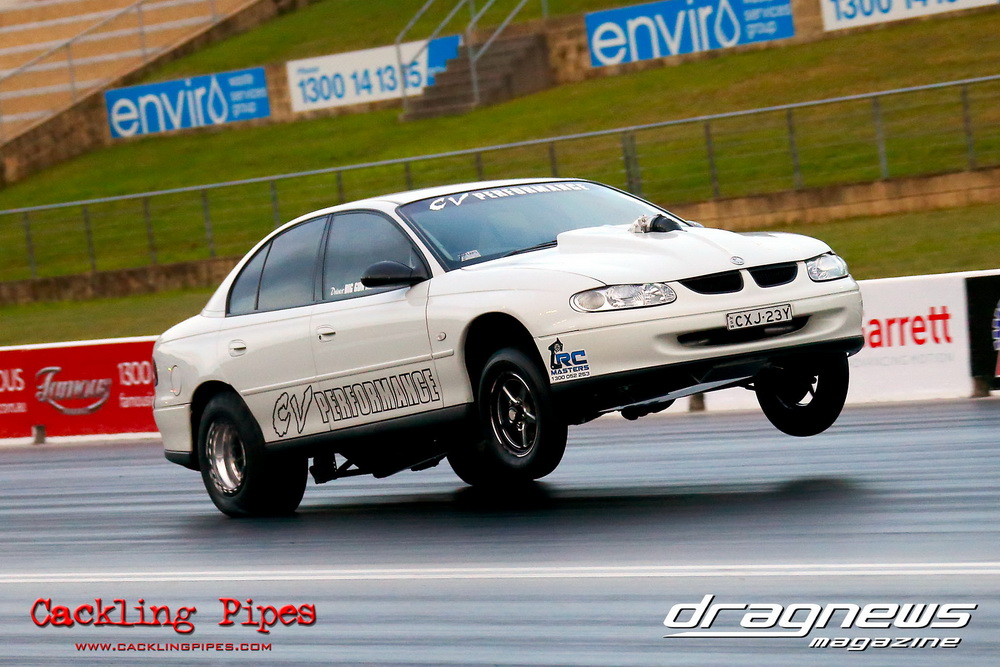 Being more susceptible to a new racing surface didn't prove a factor for the radial guys with John Elfes wheelstanding to a new PB off the trailer – 7.58 at 186 mph.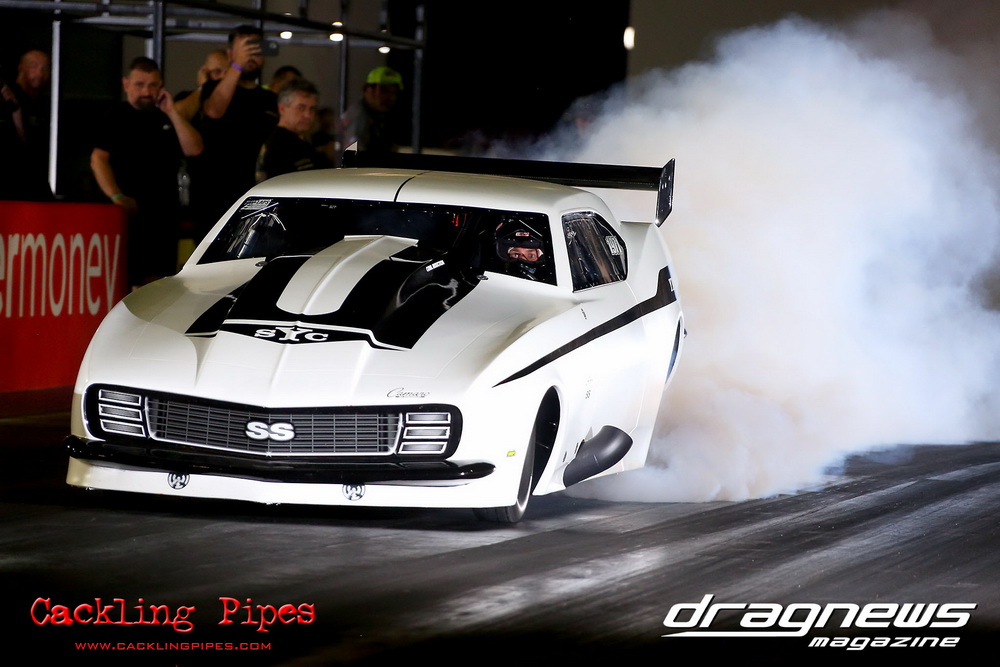 In the new look department, Steven Petrovski's Pro Mod Camaro looks even more stunning after a complete rebuild by Moits Racing.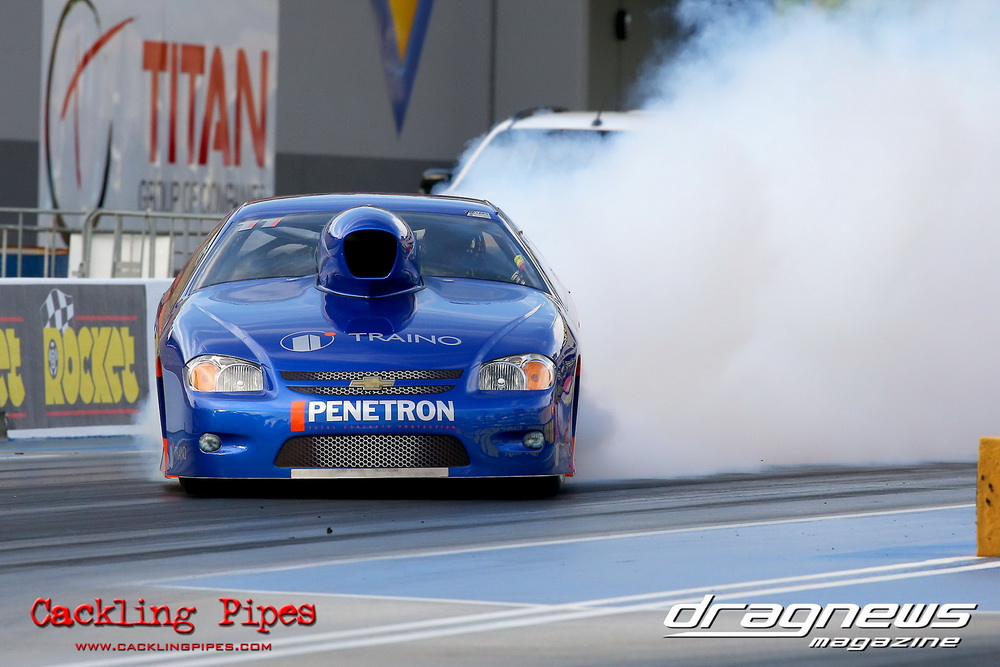 Mario Polito has stepped up to Pro Stock in his Cobalt and is coming to terms with a manual gearbox for the first time.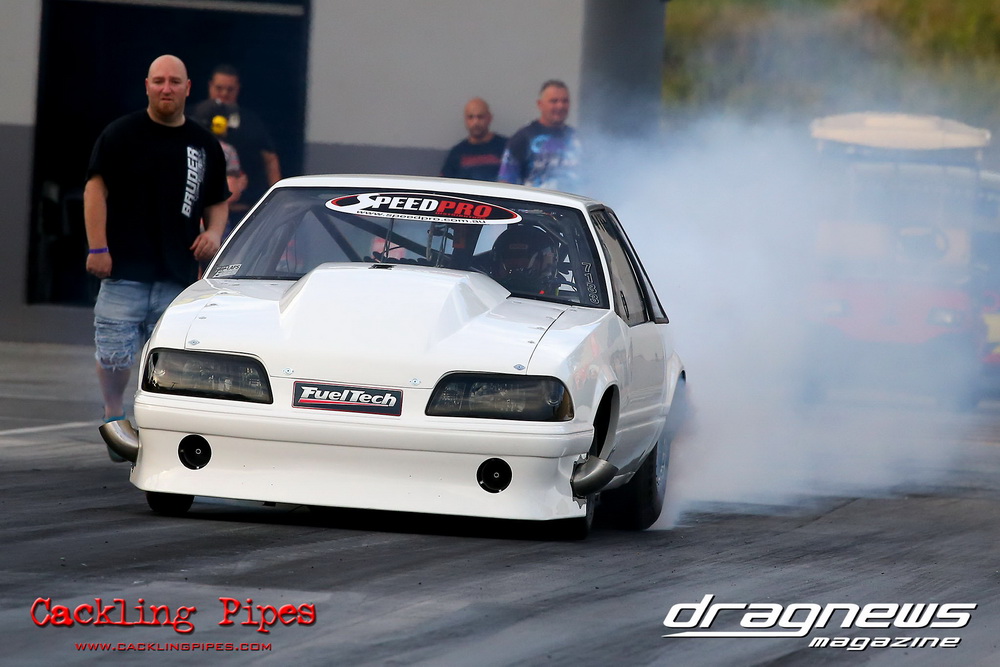 Harley Hamilton showed off his new radial Mustang straight out of SCF Race Cars, but had some problems with the auto.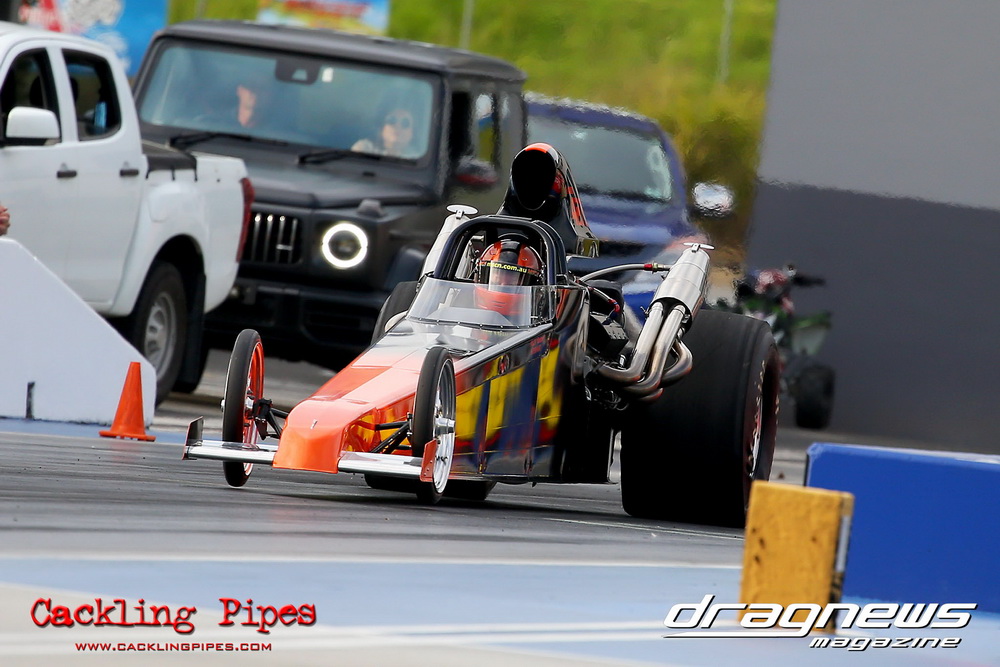 Allison Stewart debuted the "Gator Racing" Modified dragster to a string of 7.9s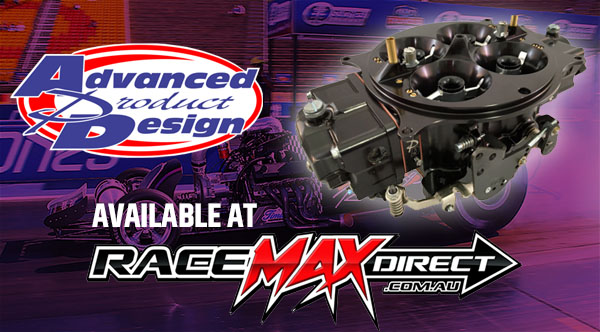 Gallery of the action below.