A strong field of local nitro cars took part in the first round of a newly announced three-part series alongside hundreds of WA sportsman racers at Perth Motorplex on December 12.
While the event came to an early close due to an unprecedented incident later in the night, it is worth recognising these racers who week in and week out turn up to put on a show at a venue that is popular with families and has given motorsport fans years of quality entertainment.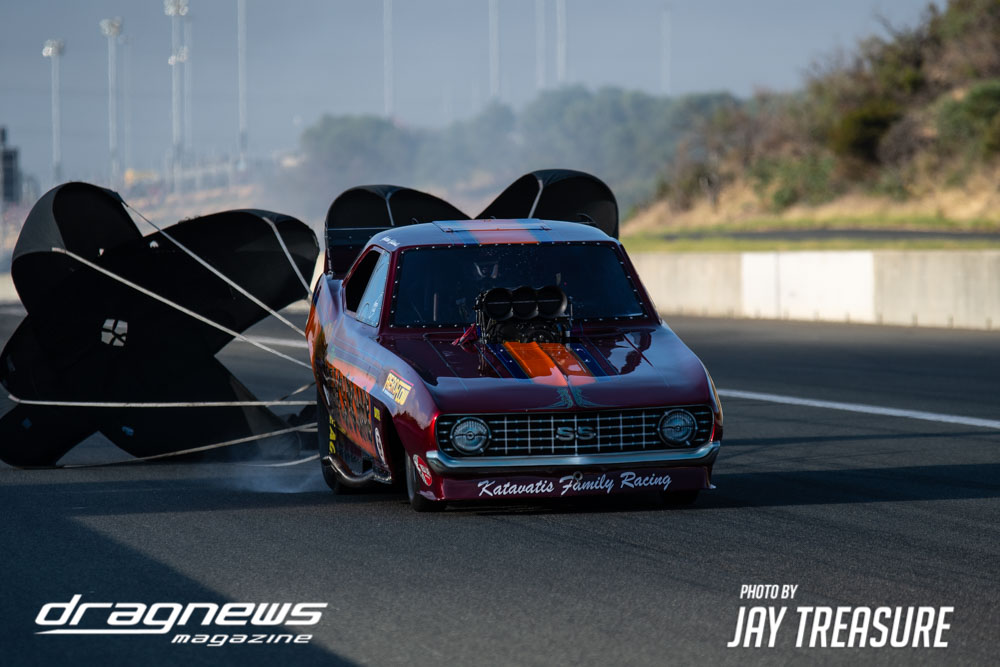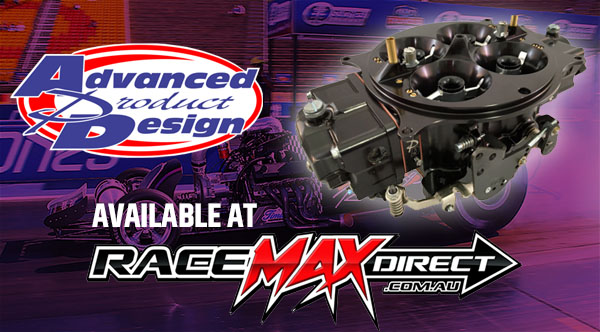 Andrew Katavatis is the early leader of the BME Nitro Championship. He won both of his rounds with good races, including a win against Matt Abel 5.74 to 5.87 and then a PB 5.542 to defeat Michael Brooks' 5.900.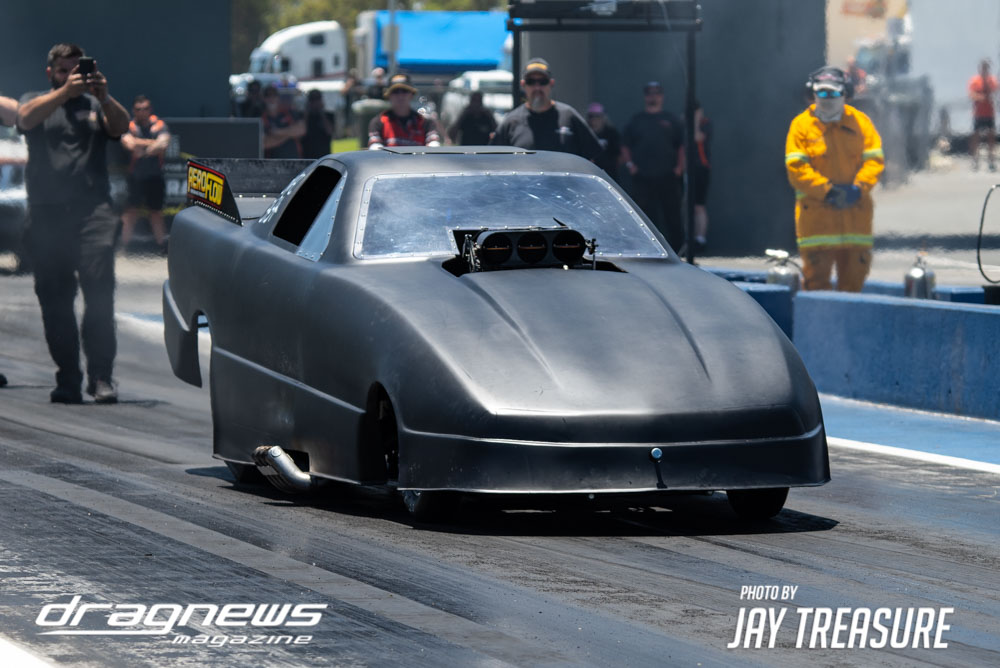 Brodie Pilkington was doing licensing in Anthony Begley's car. The team battled some engine dramas during the day as they search for a set up that will get them into the fives.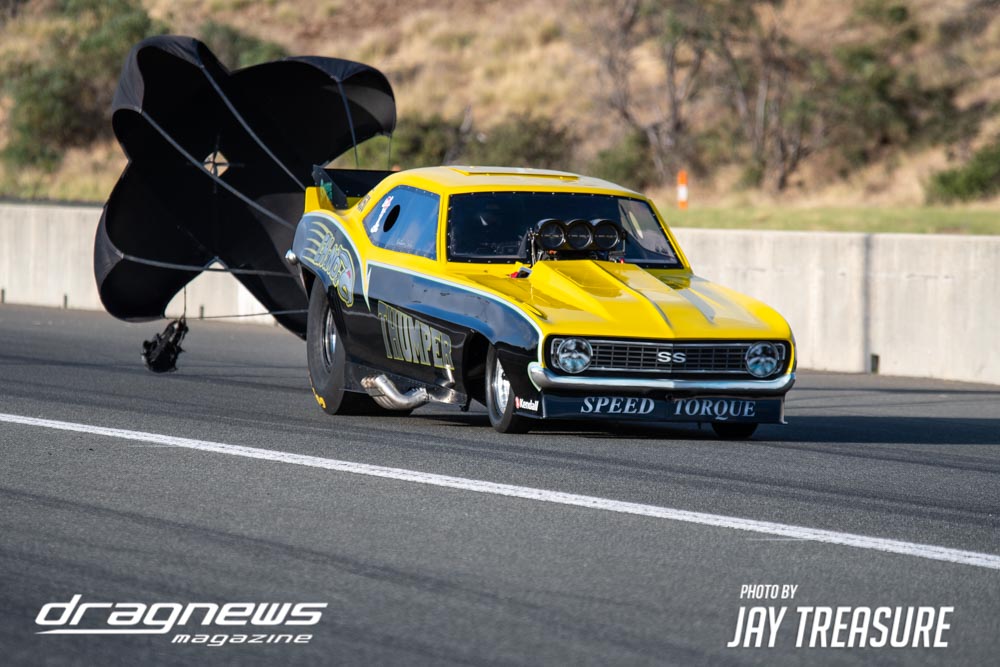 Nathan Coles was doing the driving in Thumper, the ex-Kyle Putland Camaro now owned by Rory Taylor. The team had some positive early numbers on their runs.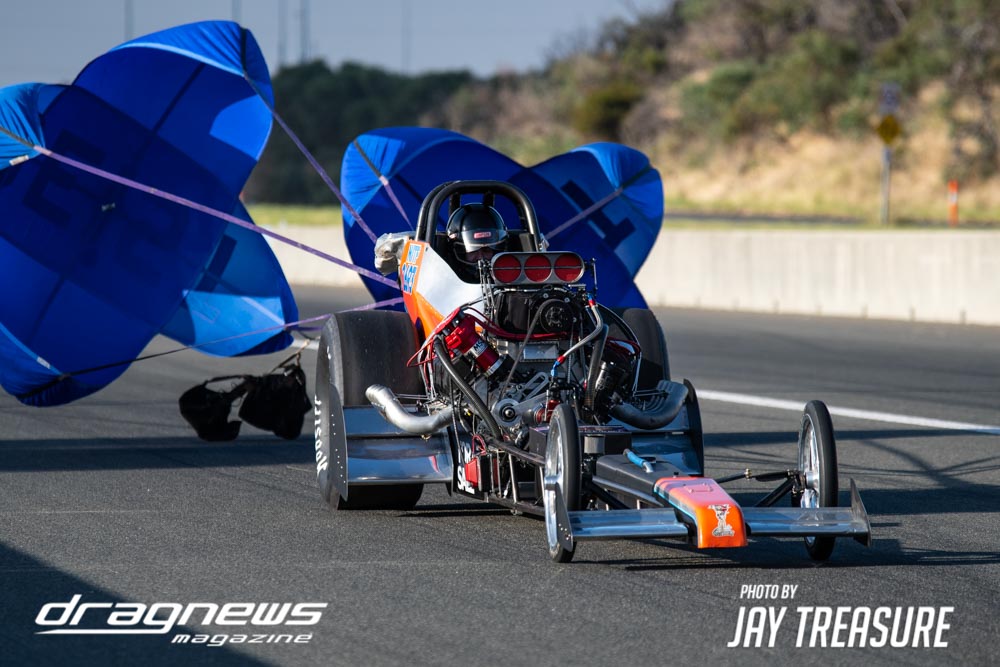 Shannon Taylor carded a 5.861 in Aussie Digger to be the quickest of the fuel dragsters on the night.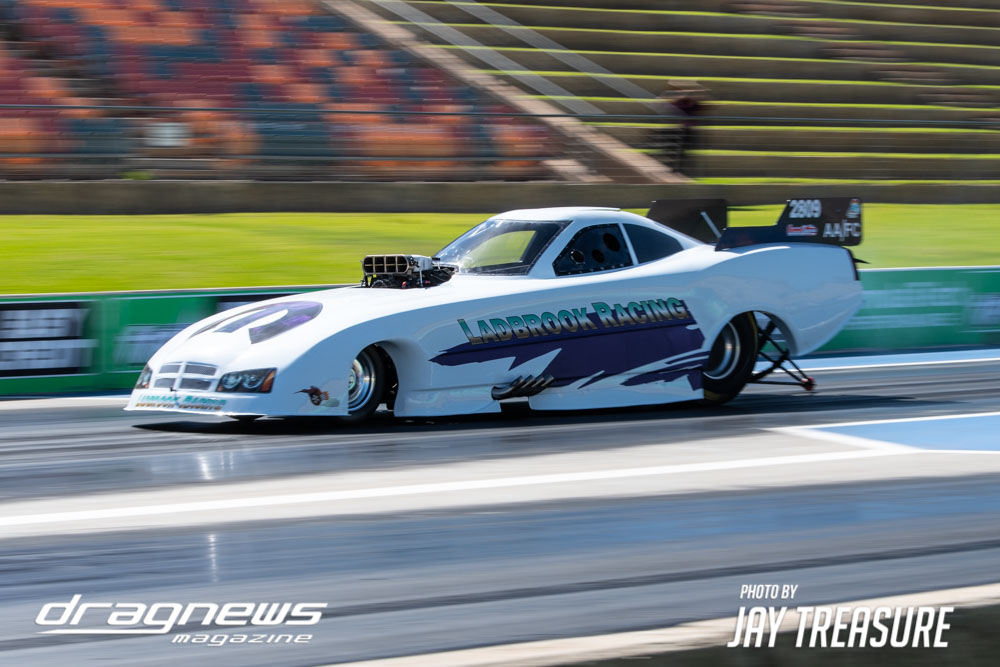 Russell Ladbrook was set to be in the final of Top Comp against Wayne Keys.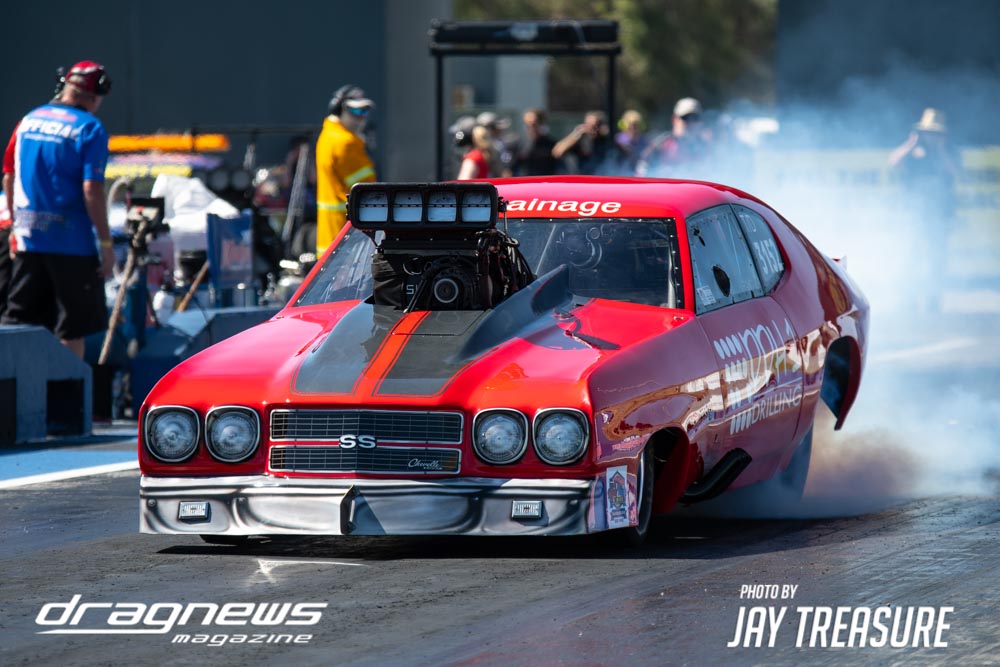 Frank Taylor finally got a clean run down track to give the team some confidence ahead of the next Summer Slam round on January 2.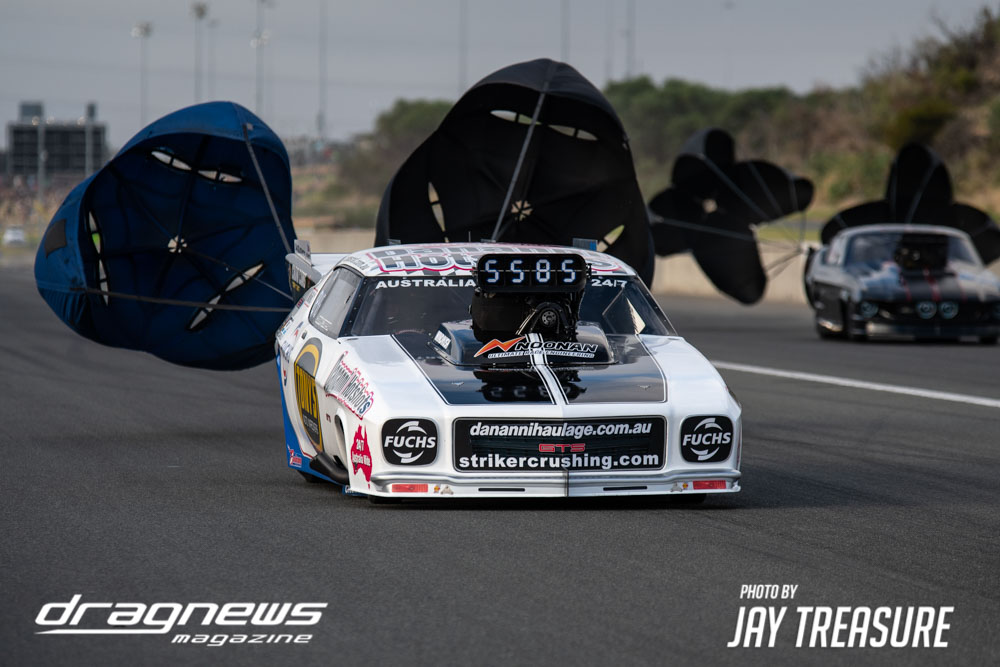 John Zappia was testing different clutch friction plates while using his spare motor. A loose run in the elimination round saw him cross the centre line.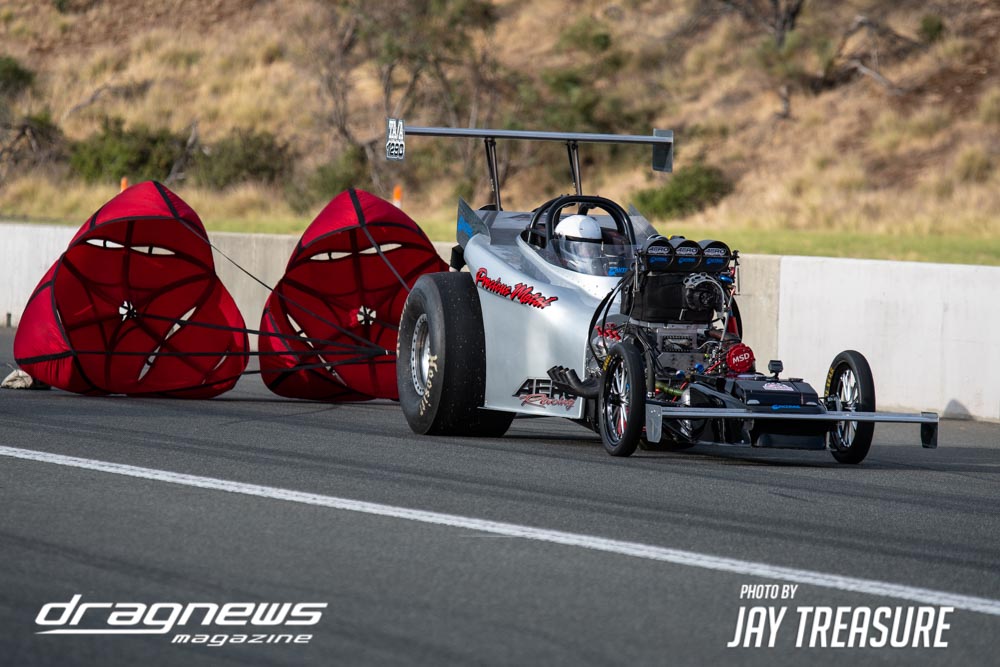 Paul Carey was smiling after a few nice runs from his Toyota-powered altered, which was rebuilt after a big wheelstand earlier in the season.
A lot of fans were very happy to see the return of Clive Hudson and his Bad Influence truck. He got to race against daughter Kristie later in the night.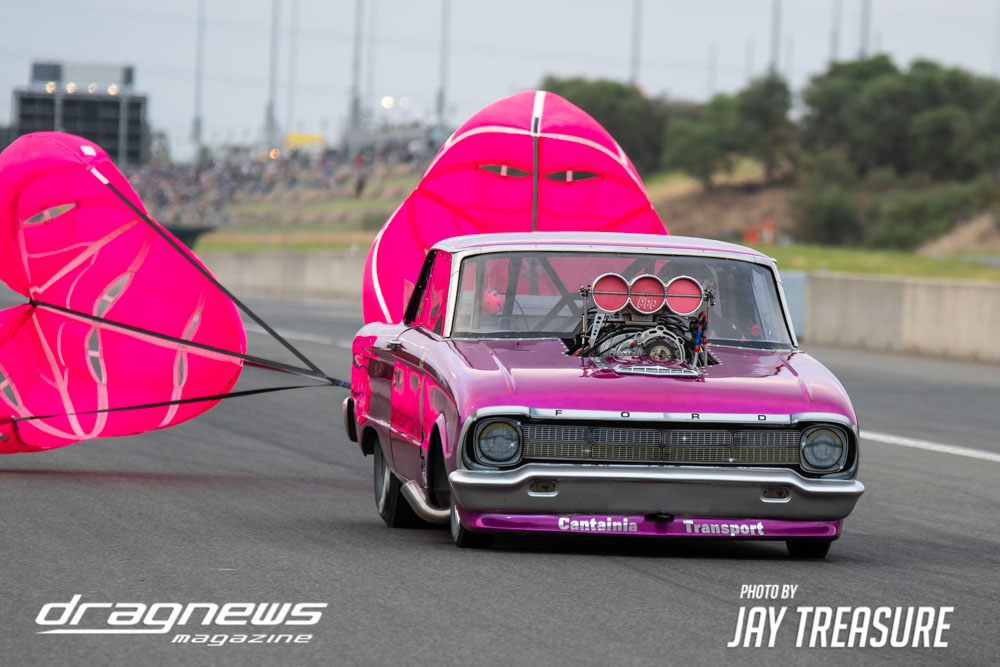 Speaking of Kristie, here is the Purple People Eater in all its glory.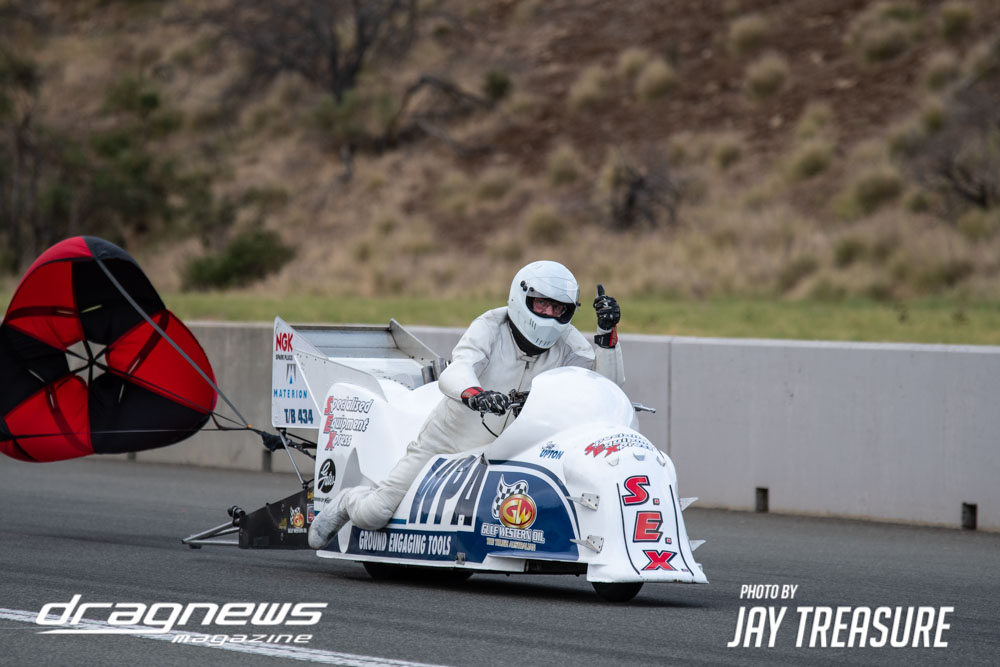 Jay Upton recorded a 4.1 to half track on one of his best runs for a while as the team searches for consistency.
Enjoy more photos below thanks to Jay Treasure!