The first round of Heathcote Park Raceway's inaugural VIC/SA Sportsman Series was unfortunately struck down by tricky weather conditions and unable to be run to its completion, but we still have a few photos of the action to show you.
Despite a huge track drying effort by racers and track officials, racing was not able to be completed by day's end. Round two of the series will be held on July 24.
All classes managed a qualifying run and some fitting in their first round of eliminations, the following points were allocated.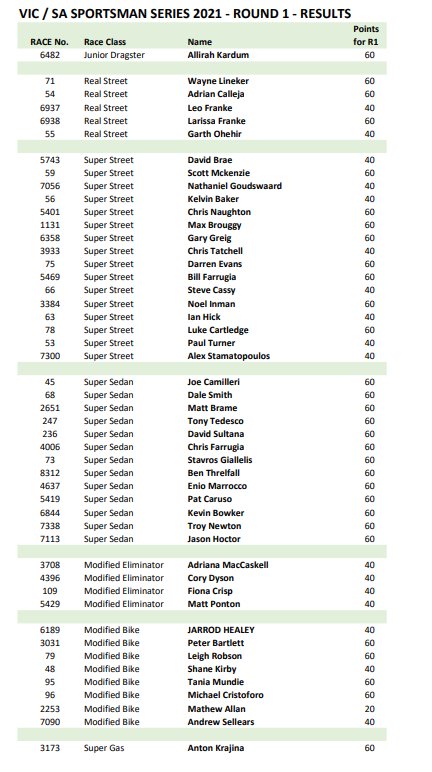 Check out the gallery courtesy of Corey Hunter – https://www.facebook.com/H.CoreyPhotography