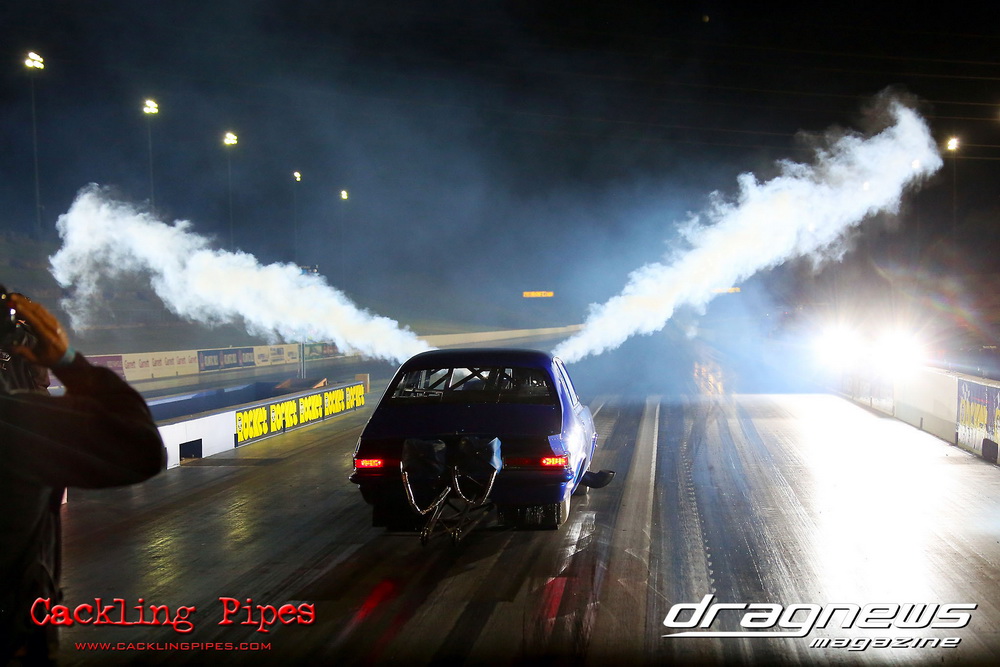 A Pro Extreme and Pro Stock exhibition featured at Sydney Dragway's revamped 2021 Atura NSW Championship Series as sportsman racers racked up early points for their respective track championship brackets.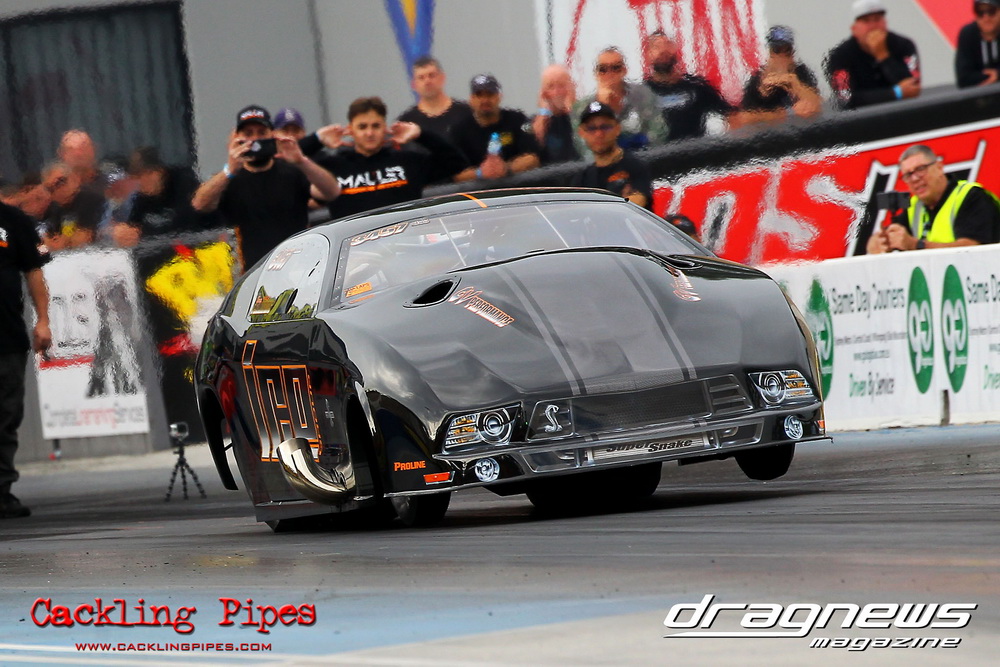 Pro Extreme ran as an exhibition with a mix of turbo, blower and nitrous machines. Greg Tsakiridis had the 'MAULER' Mustang on rails and turned it up to run 5.64 low ET of the bracket.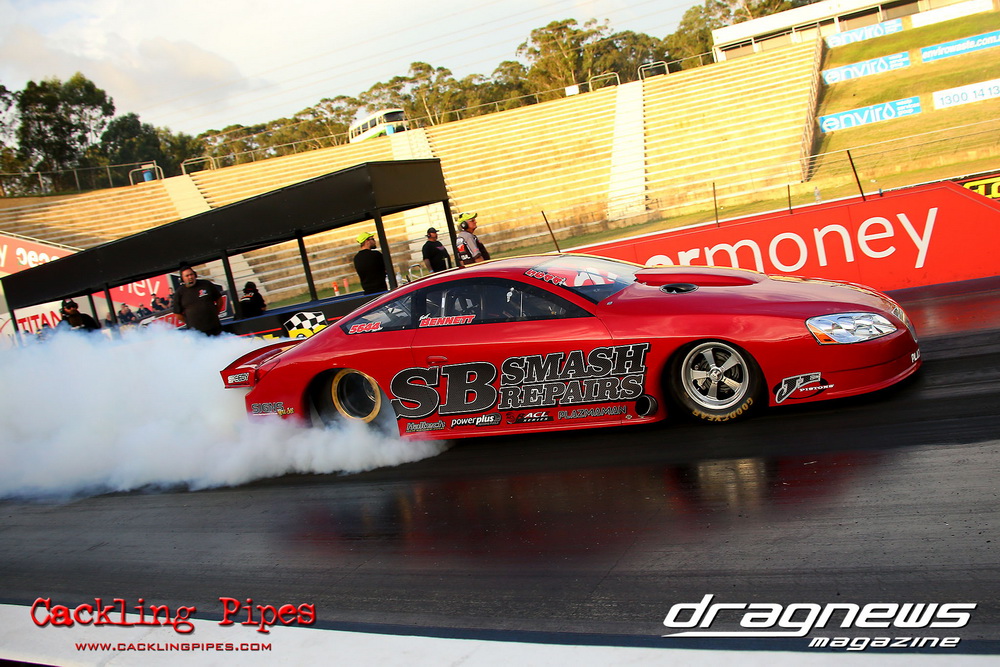 Stuart Bennett continues to push the limits of the LS with a new Aussie record with a 6.14 at 236mph.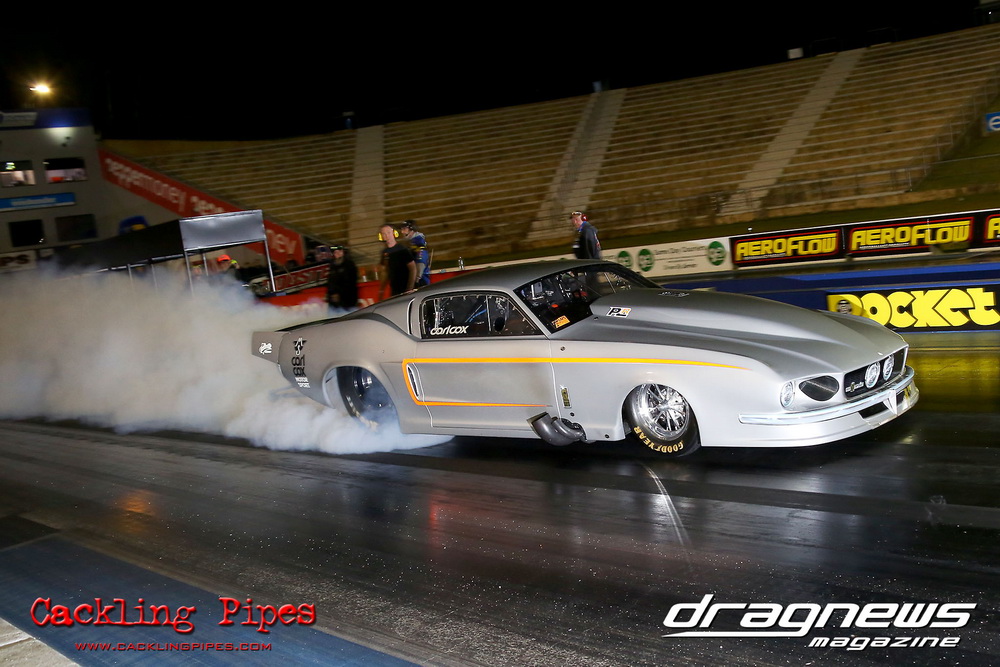 Carl Cox had recorded his first five second ET in testing the day before and backed it up with a 5.97 here, but a late chute deployment saw the world famous DJ rough up the Mustang in the top end, but you still couldn't take the smile off his face. Hopefully the car will be fixed up a ready to go in time for the Nitro Champs.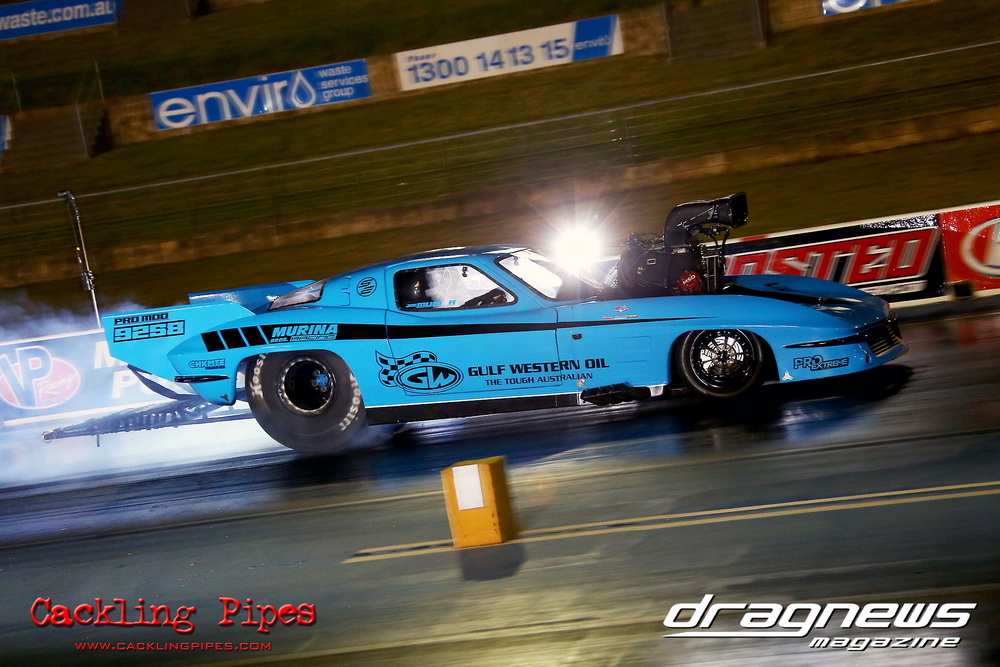 Joseph Murina got the points in the Chicago Shootout with bracket like 6.13s in every round for the event win over Mark Hayes.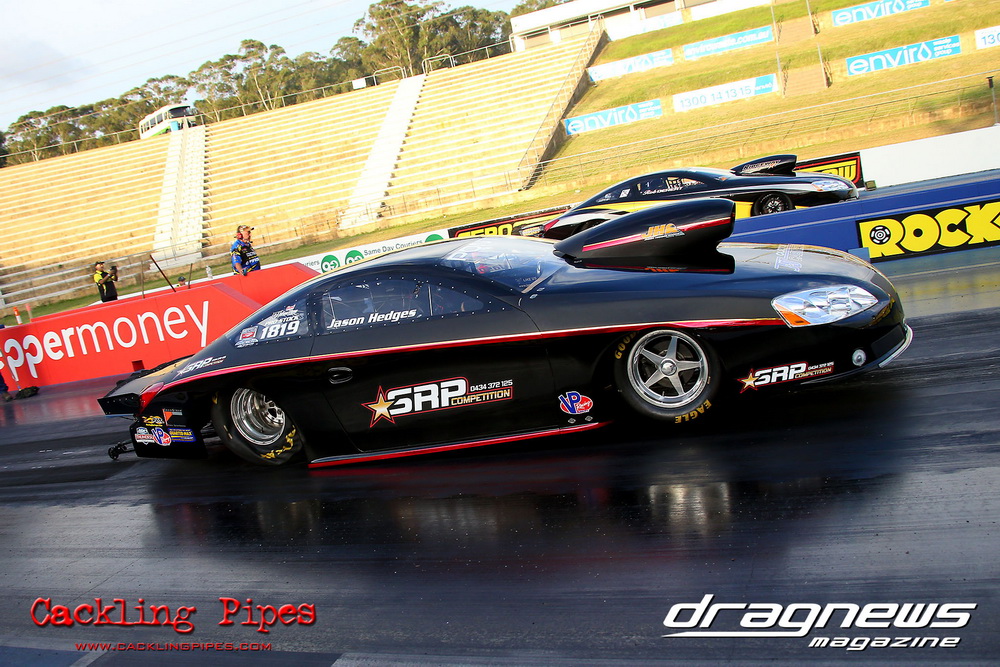 Pro Stock racers Jason Hedges and Rob Dekert threw down in some match racing for the fans ahead of a tough field at the Nitro Champs.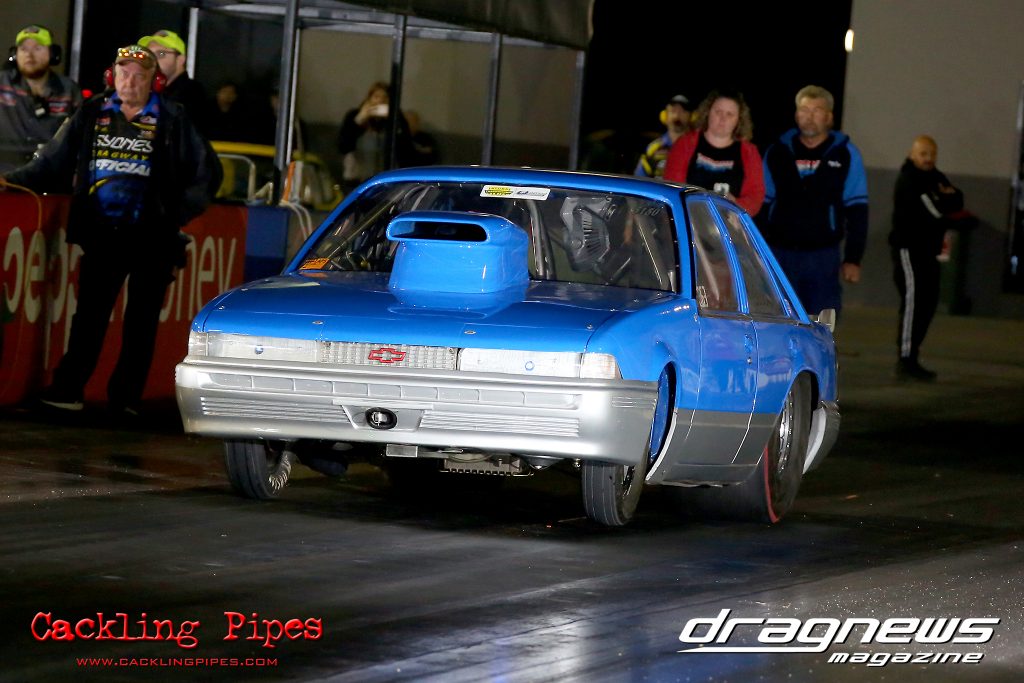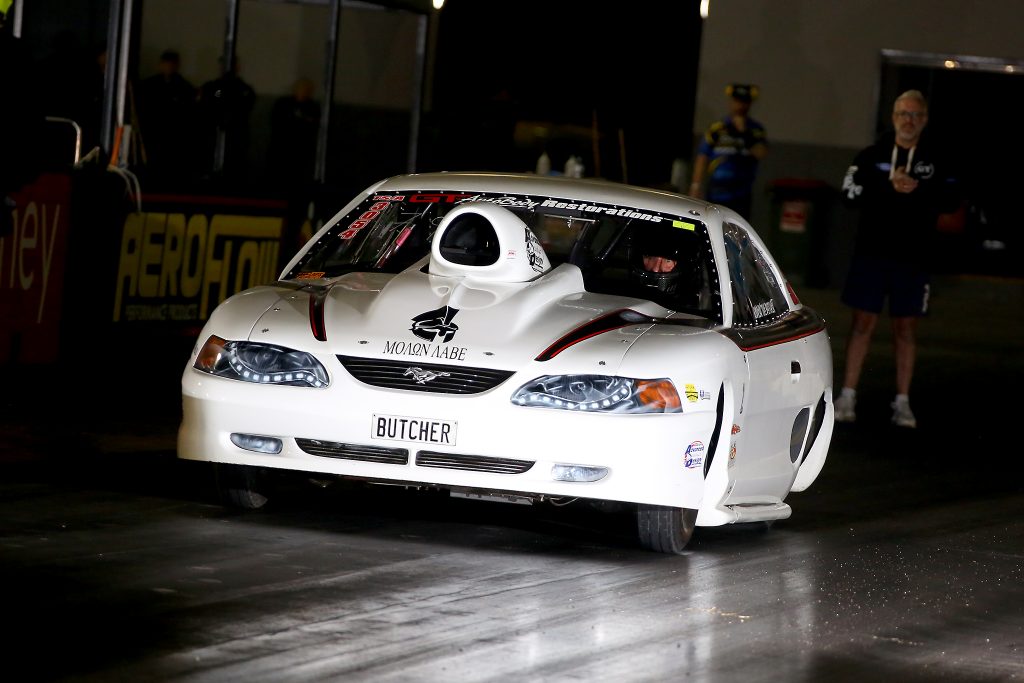 In Top Sportsman Matt Clarke carried a great .002 light at the gate to the finish with a 8.676 on a 8.66 in his VL Calais, winning over a breaking out Andrew Constantinou in his effort to chase down the deficit.
A solid semi final result for last start winner Joe Gattellari has him in the early championship lead.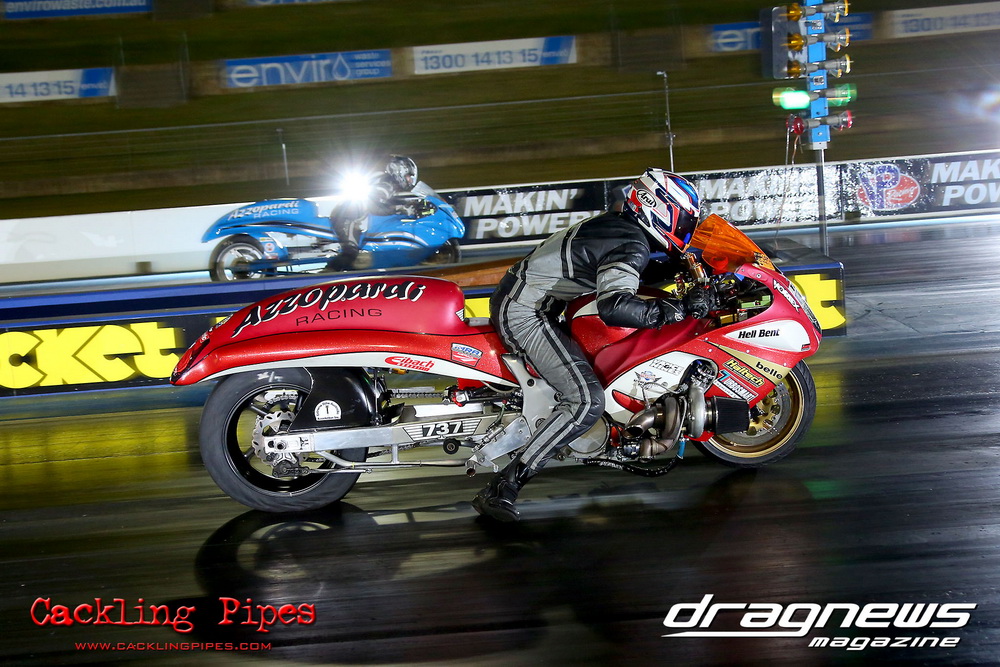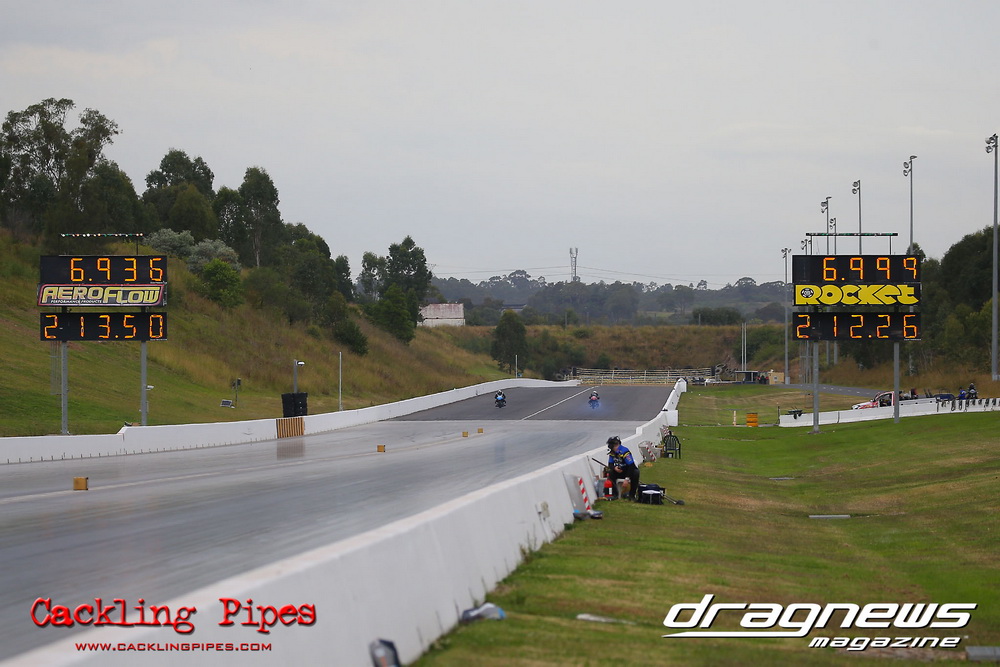 Wow! Extreme Bike are loving the new smooth track surface, Leonard Azzopardi and Alex Borg blistered the quarter on their Hayabusas. Azzopardi clocked 6.82 for low ET and also had a thumping 217MPH pass as well, both racers also combined for the first side by side no-bar bike 6 second, 200MPH run in Australia.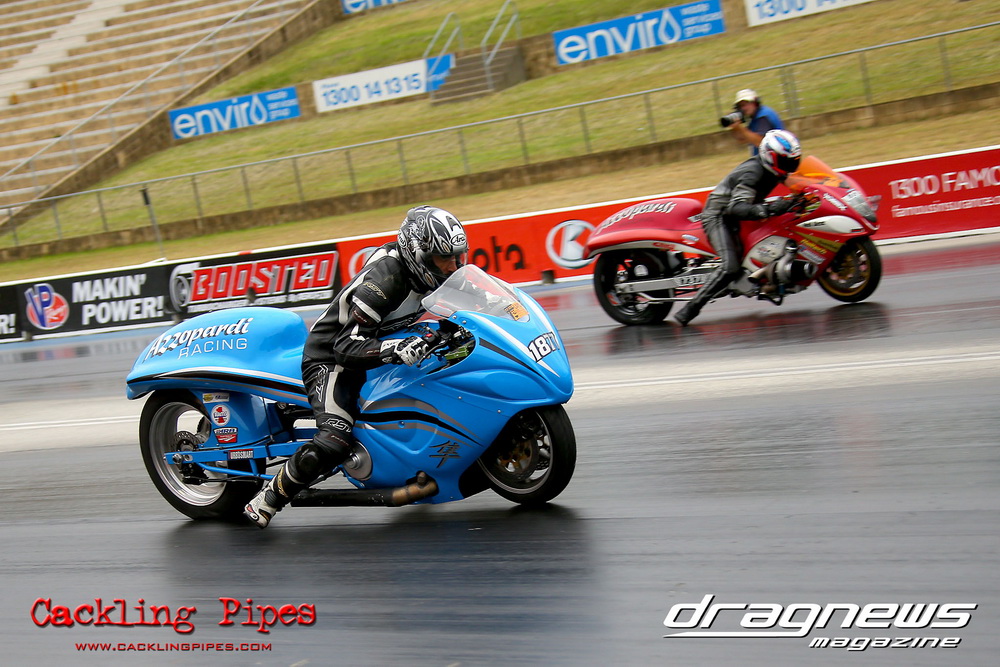 No surprise both were racing off in the final where Azzopardi doubled up with back to back event wins 6.88 to 7.06 on a rapidly cooling track.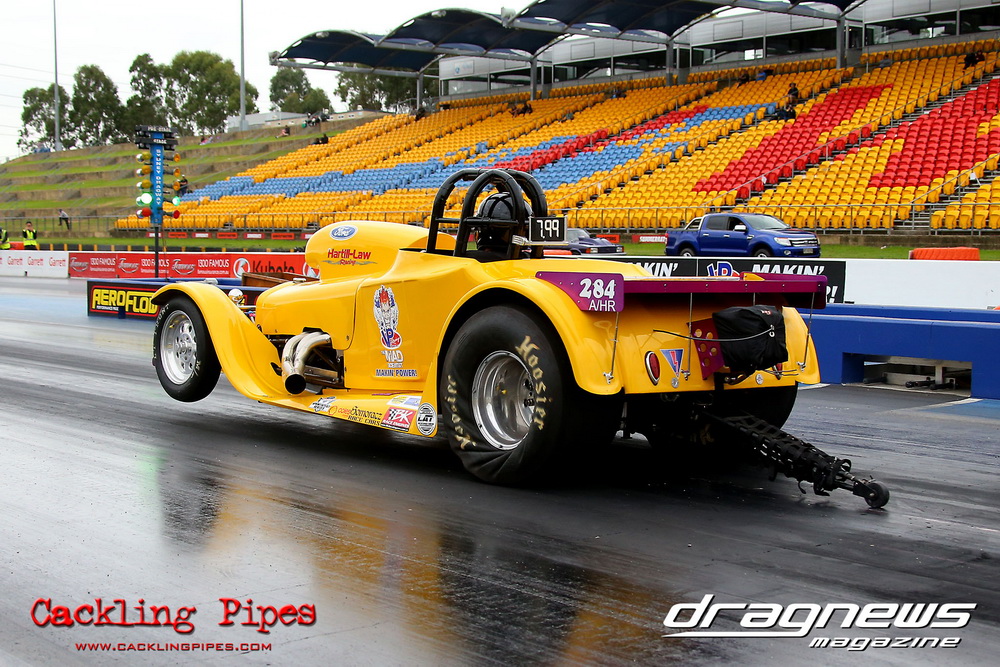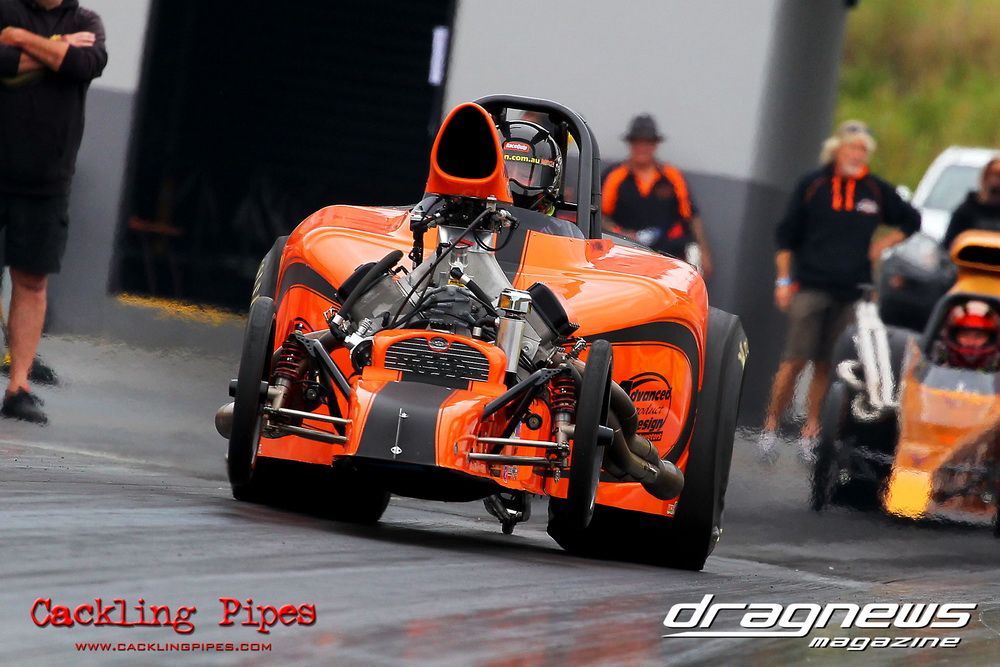 Chris Manks has had a near perfect start to the Modified championship in his big block altered with two final appearances, but a skatey cold track couldn't hold the altered's horsepower in the final against Leigh Hartill-Law's roadster, who held on for the win with a tight 8.00 on a 7.97 package backed by a .012 light.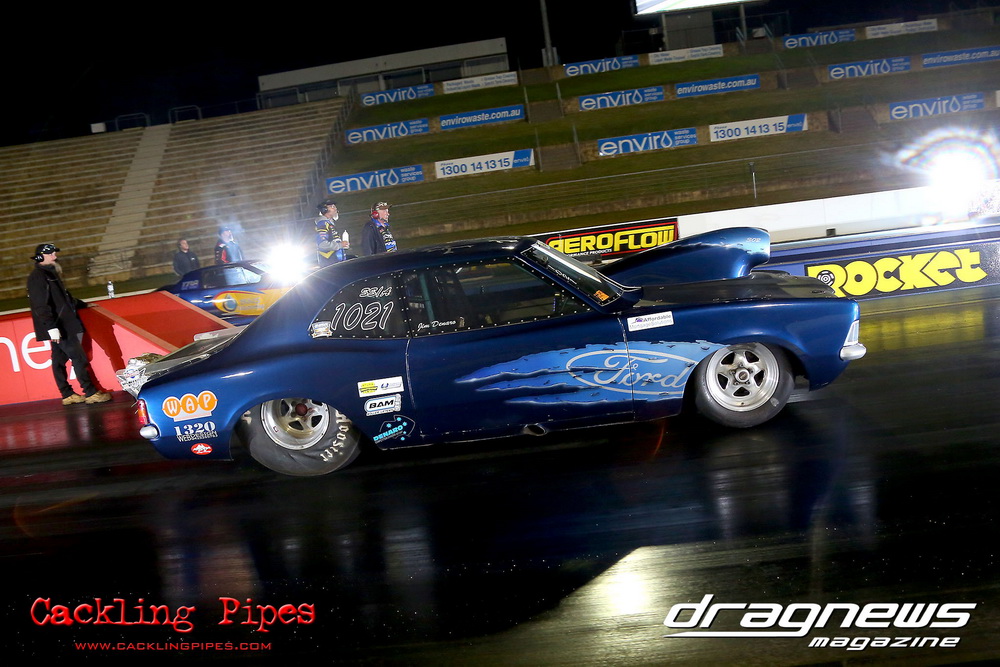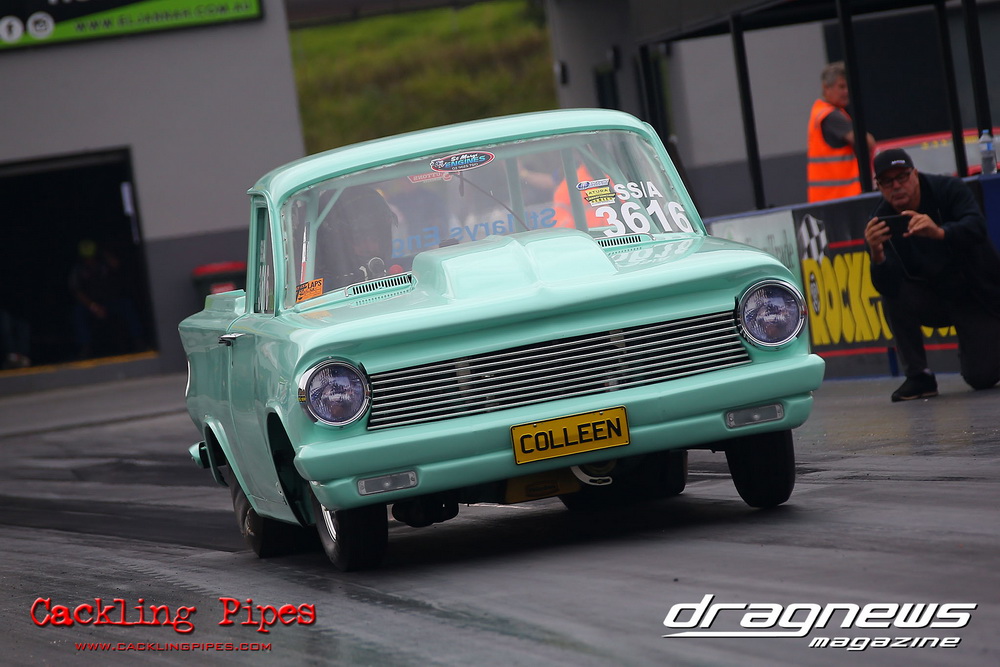 In Super Sedan carry over track champion Jim Denaro is looking good again this season, his Cortina is always a threat in super strong Super Sedan field. After a semi final result in round one, Denaro snatched the championship lead with a win in round two against Brian Mortensen's slick EH ute.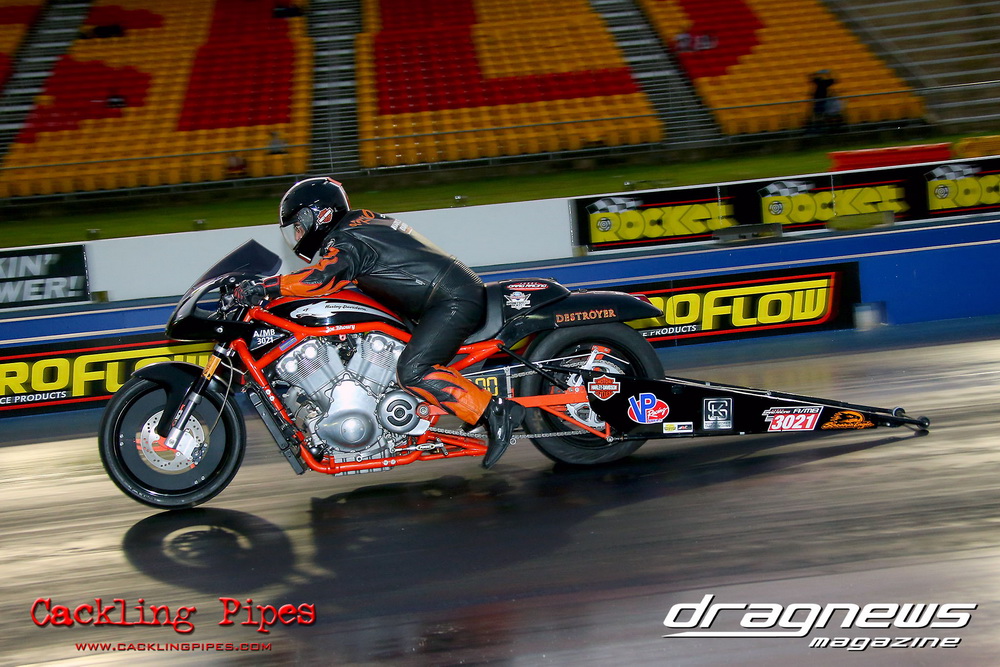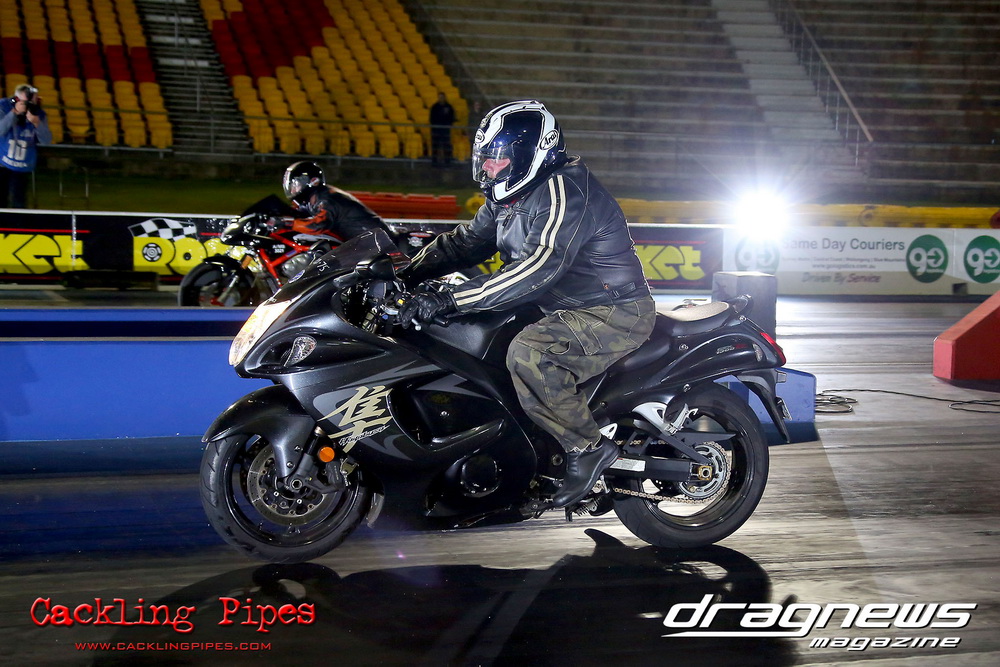 An unfortunately nasty accident in Modifed Bike final put a downer on the event. Guido Falgiatori dropped his Hayabusa across the finish line in the final against winner Joe Khoury, Falgiatori took a heavy tumble and was treated on the track surface for some time before being transported to hospital. Fortunately reports are he will make a full recovery but has sustained a number of broken bones and bad grazing, we wish him all the best in the healing process.
First event winner Chris Hocking still holds on to the championship lead after backing up with a semi final finish.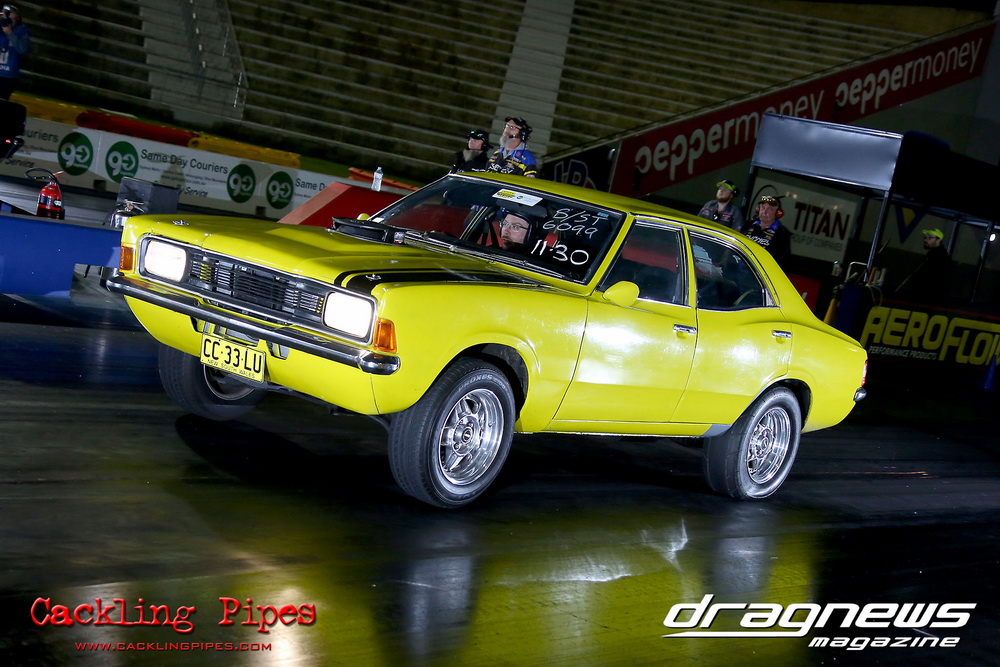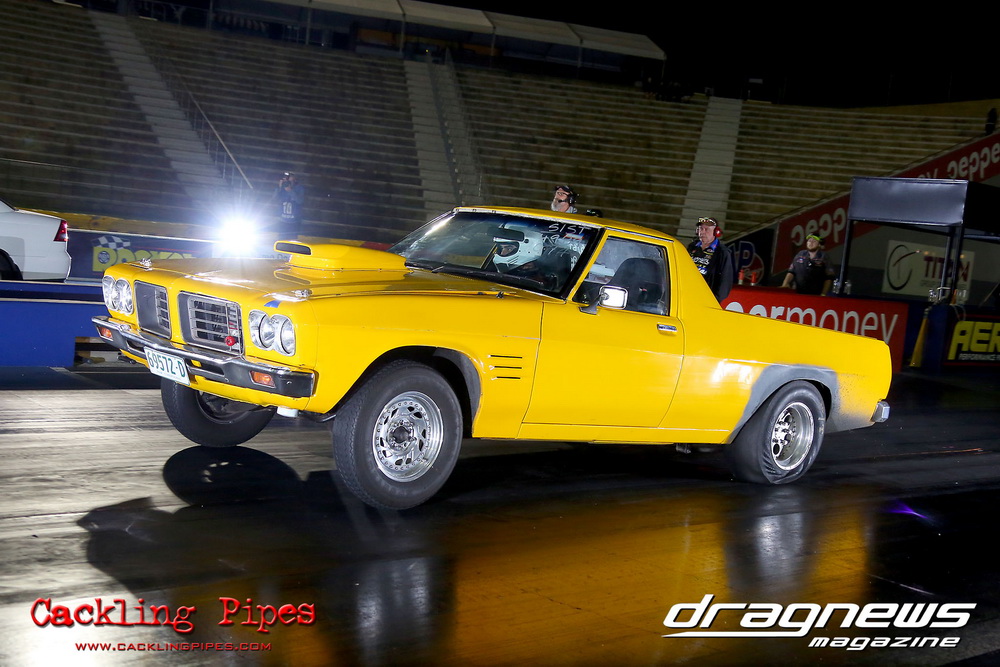 Keith Ford upset the Super Street field with (we think) his first ever event win in his namesake Cortina. A near perfect 10.707 on 10.70 from opponent Anthony Gattellari was let down by a slack reaction letting Ford sneak to the stripe first on a 11.34 with a 11.31 dial.
Guy Greenland still holds the points lead after his event win last time out over Pat Firriolo in what will be a wide open championship fight.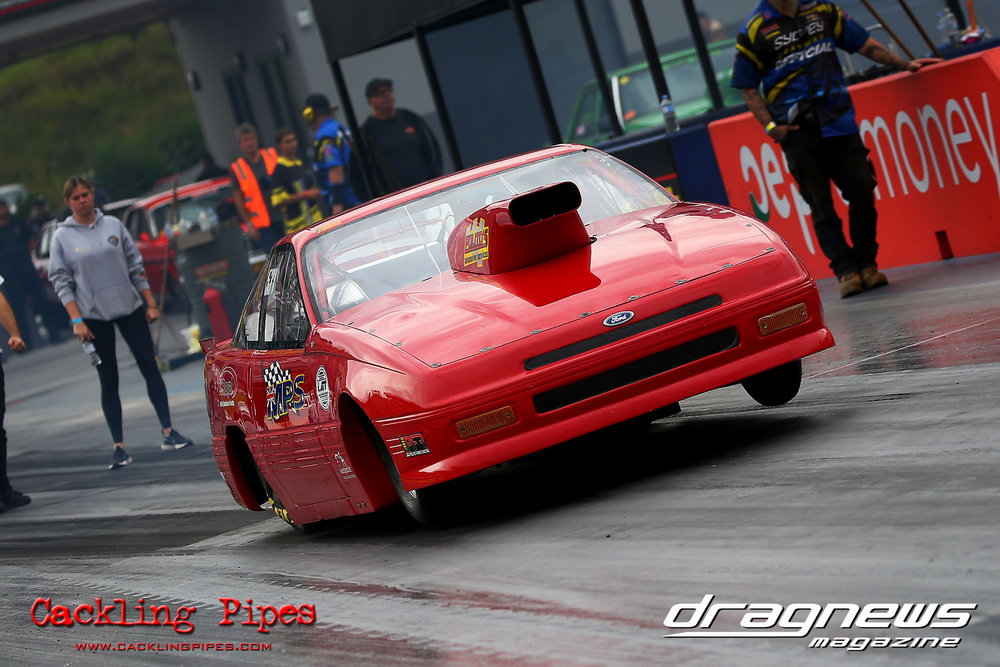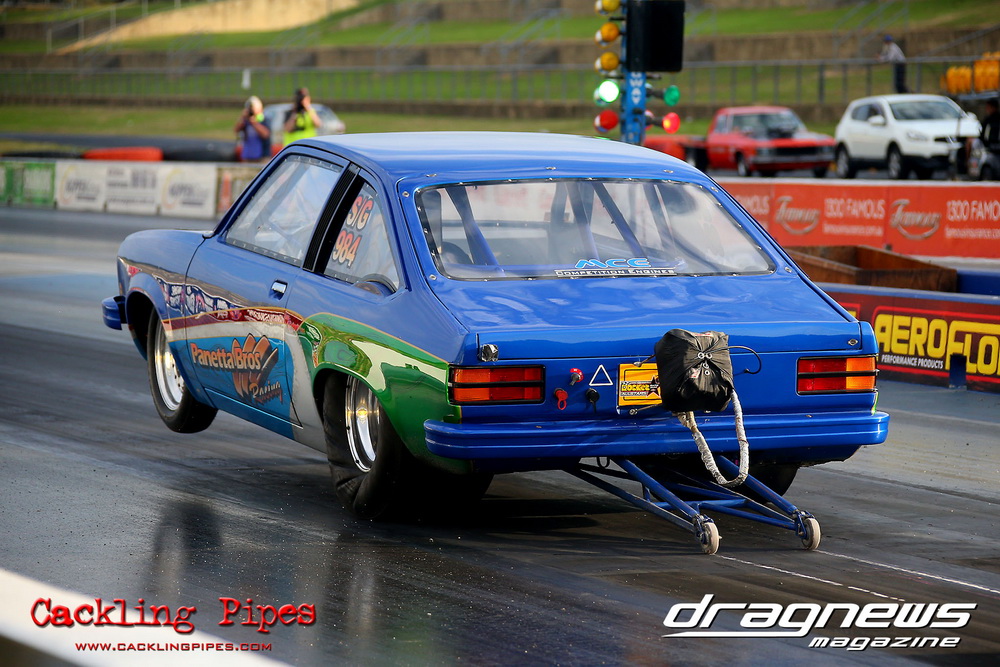 In Super Gas Tony Polito keeping his pro tree eye in for Pro Stock dropped into the final again for the second straight event, and went one step higher on the podium taking the win this time on the back of a .005 reaction and a 9.925 at the stripe to force a break out from Vince Panetta.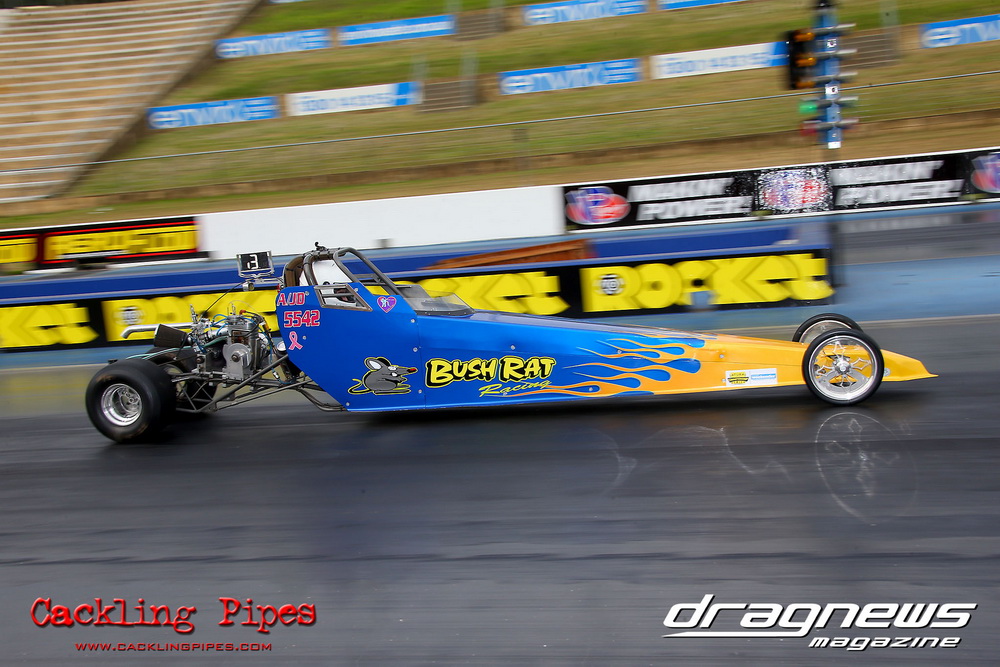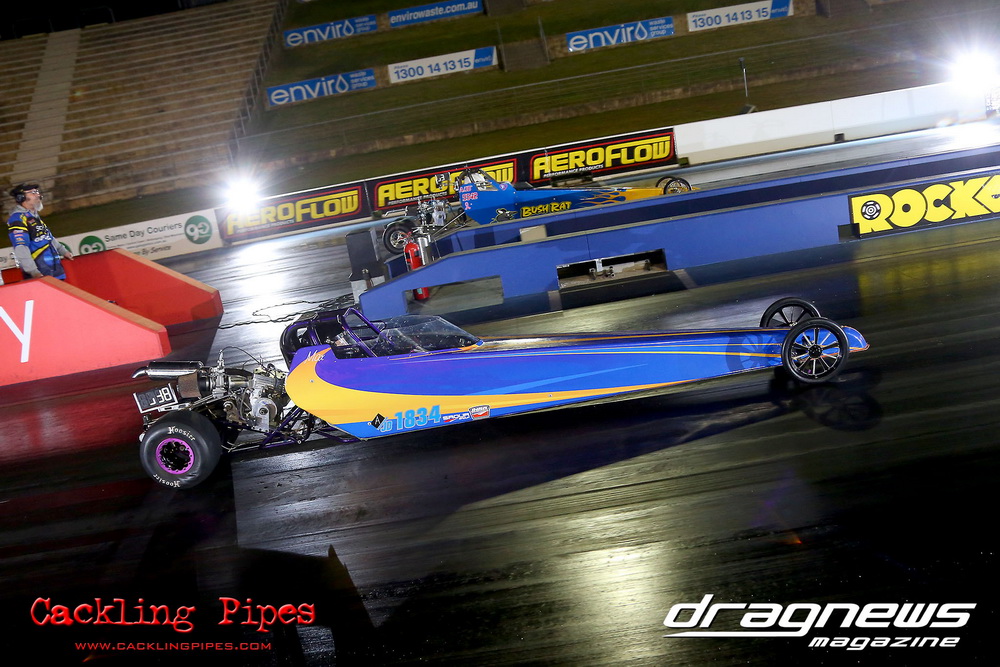 Claire Little also went a notch better than last round in Junior Dragster turning a runner-up performance into a win against Max Perri at round two. A red light from Perri made the final easy work for Little in the end and it gives her a handy lead in the championship.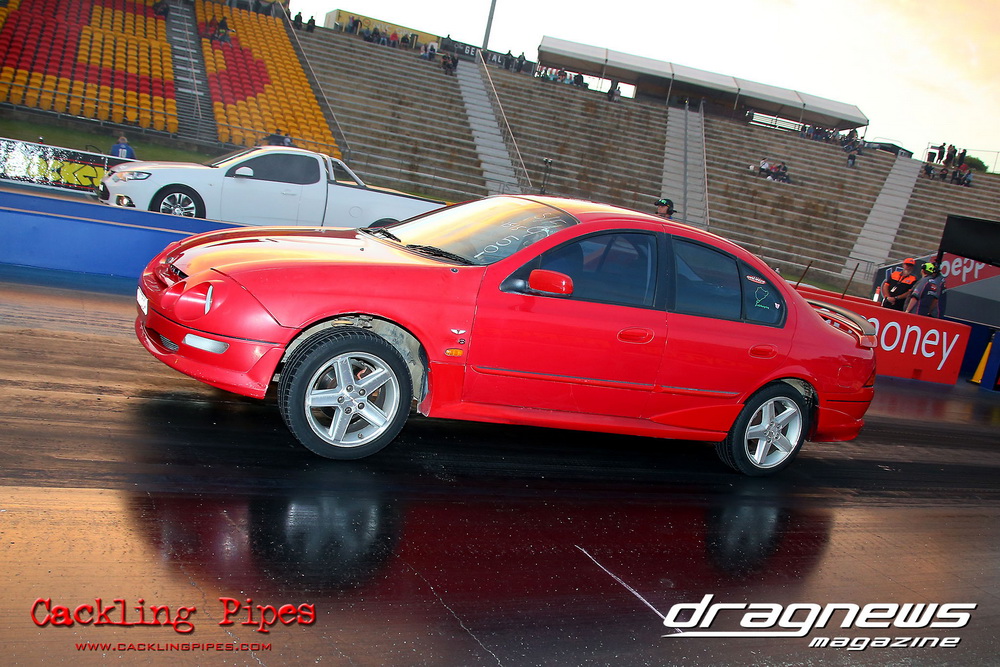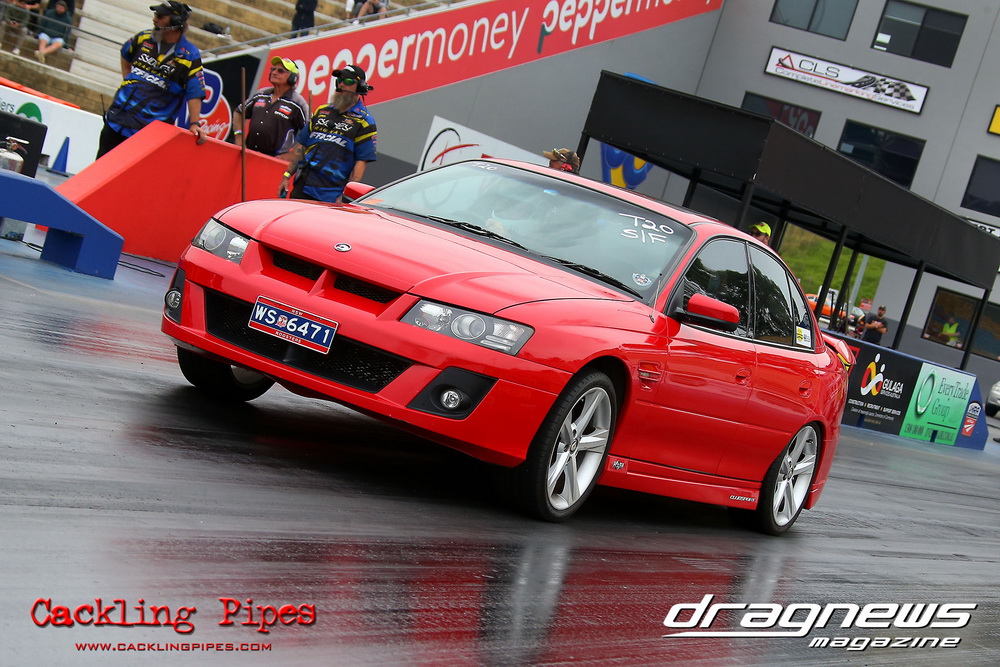 In Street Fighter, David Trevathen tied up the championship lead with Glen Garlick by bringing on the win light with his XR8 Falcon against Wayne Smith in the final.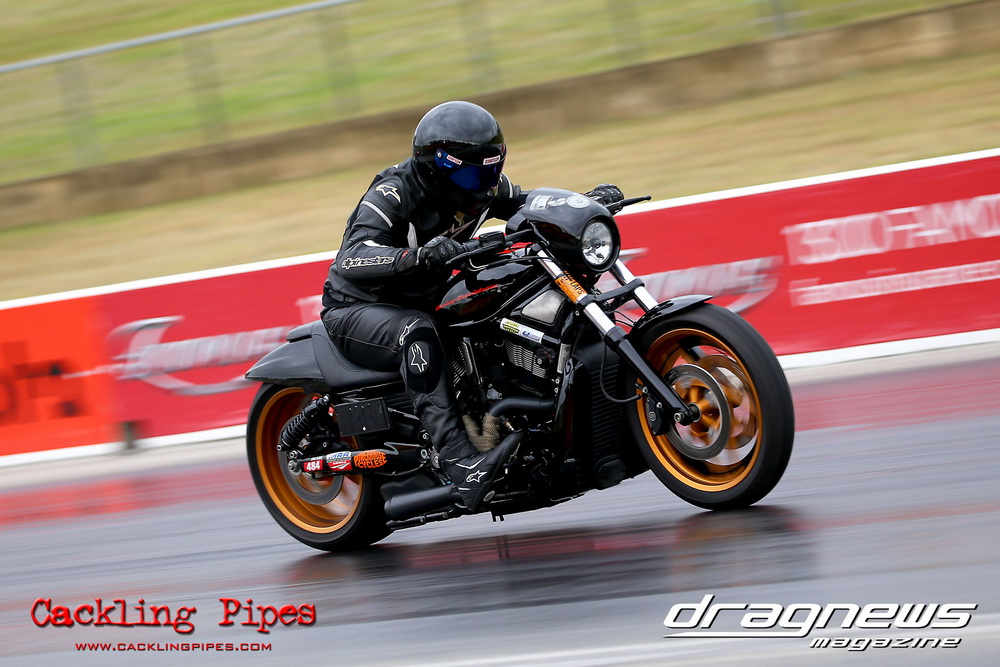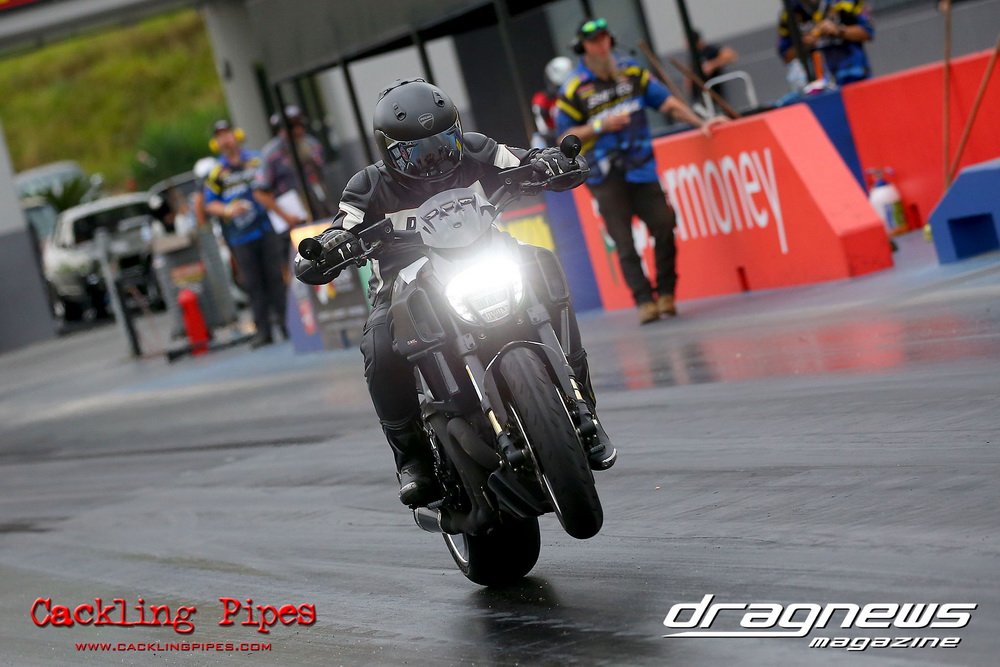 And lastly Stefan Stivala took his Harley Nightrod to the stripe first in the Street Bike final against Colin Northcott's Ducati. Northcott was the winner at the last round and holds on to the points lead.
Next round of the championship is on May 15
Action gallery: