The latest round of the Queensland Drag Racing Championships at Willowbank Raceway was effectively a rescheduled round of the wash out in round two. With perfect weather on offer, it looked like a perfect day's racing was ahead, that was until the Queensland Government dropped a COVID-19 related bomb on the event, announcing a strict lockdown would be enforced from 4pm that afternoon.
With no way to have the event completed and racers home in time under the planned program schedule, qualifying had to be cut to one session for each bracket and the normal three rounds of QDRC Chicago Shootout reduced to two to determine finalists. It also meant a number of teams had to withdraw from the day with long distances to travel or other matters to address before the lockdown was imposed.
After the shortened format, the final round results saw;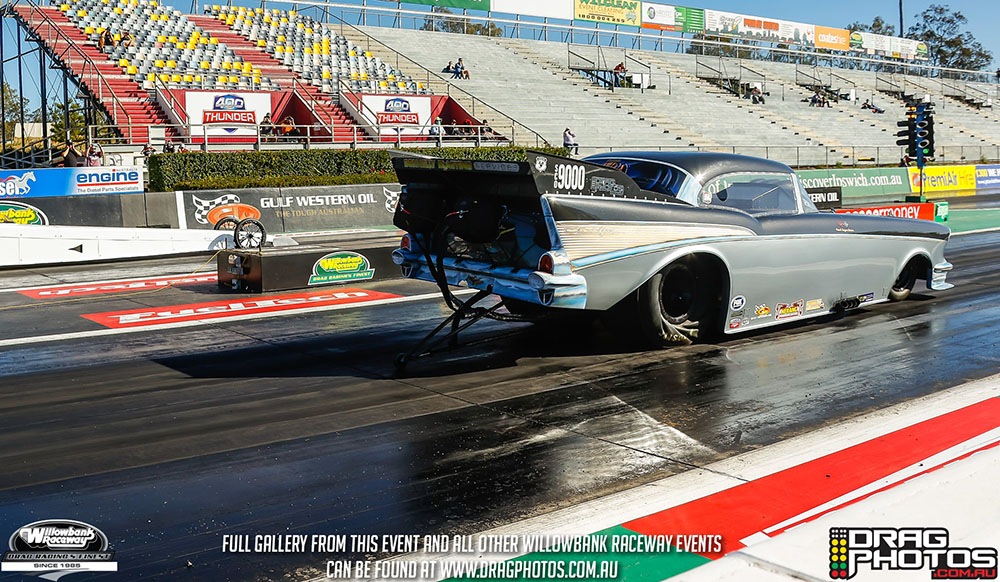 Graeme Frawley just out gunning Cheyne Phillips to win QDRC Outlaws. With both racers even at the tree, Frawley's 6.717(6.72DI) edged out Phillips 5.628(5.64DI) in a double breakout.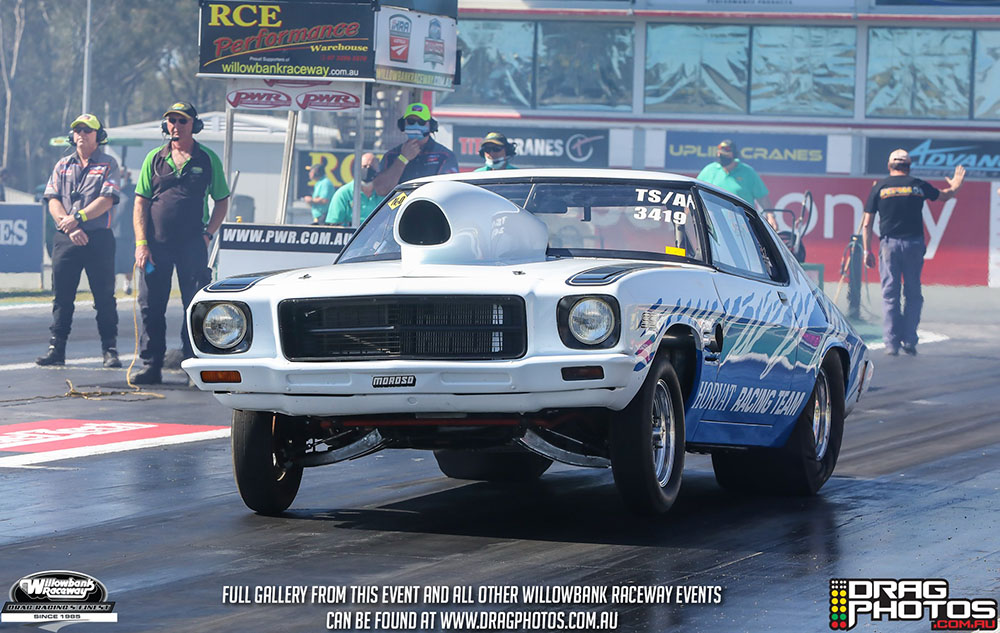 Transplanted Sydneysider Steve Horvat made his recent move to Queensland pay off with a win in Top Sportsman over veteran Dave Gauldie. The HQ jumped out of the gate with a tough .009 and was equally as good at the stripe with a 8.609 (8.60DI).
George Wegener still hasn't lost the passion for racing, one of Australia's longest runners notched up another final appearance with his 'Little Sprinter' but unfortunately went red by a hundredth handing the win to Allan Woods in his Escort.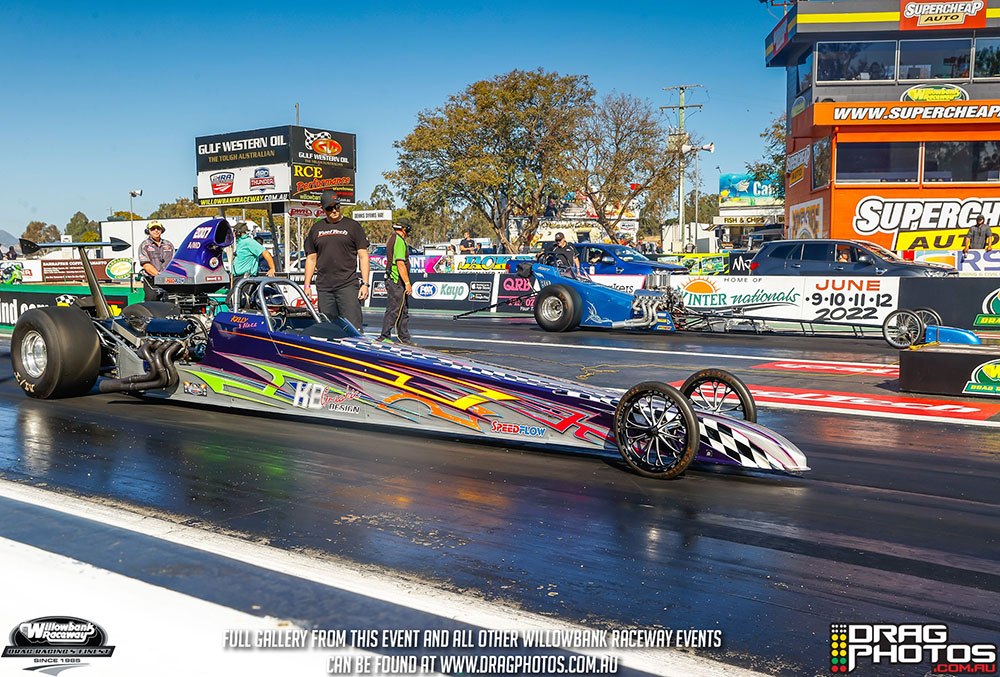 After being out of competition for 5 years, Blaze Hansen was thrown the keys to Kelly Bettes' Modified dragster and made the moment count taking home the QDRC winners trophy after Andrew Pinkstone red lit in the final. Hansen though proved he had lost nothing in the break with a perfection in last racing round and a .009 in the final.
We got clean greens in the Super Street final but Paul Assenhiem's .258 would of been a lot slower than he liked leaving his great 12.122(12.12DI) at the stripe, victim to Bill Henry's winning 10.129(10.10DI).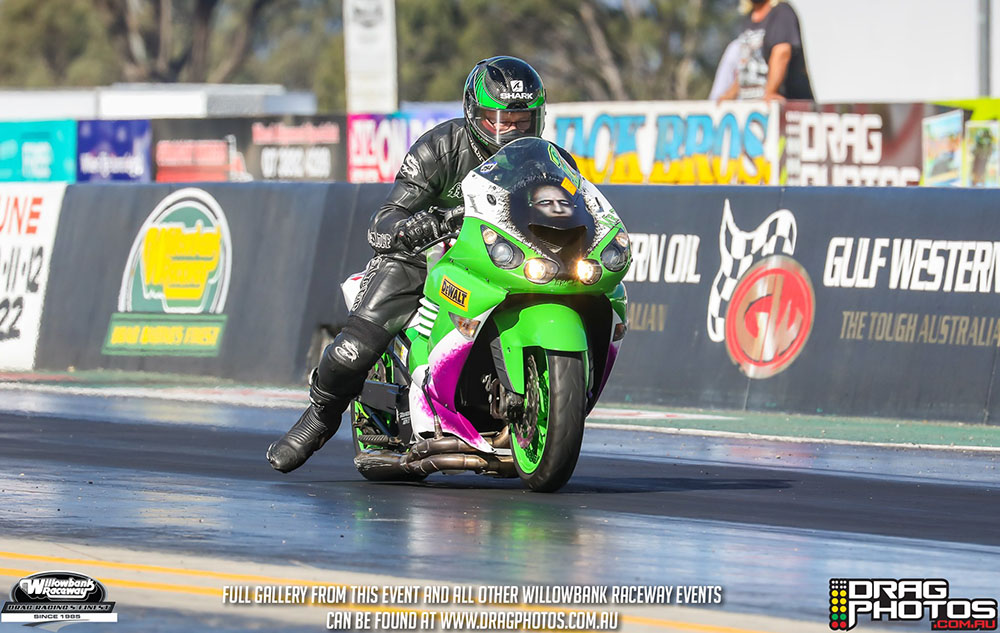 Yet another cherry decided a final with Daniel Sekli picking one off the tree in the Modified Bike final, throwing the win over to Brian Alvisio. A .001 from Alvisio showed just how hard the riders were trying to hit the tree.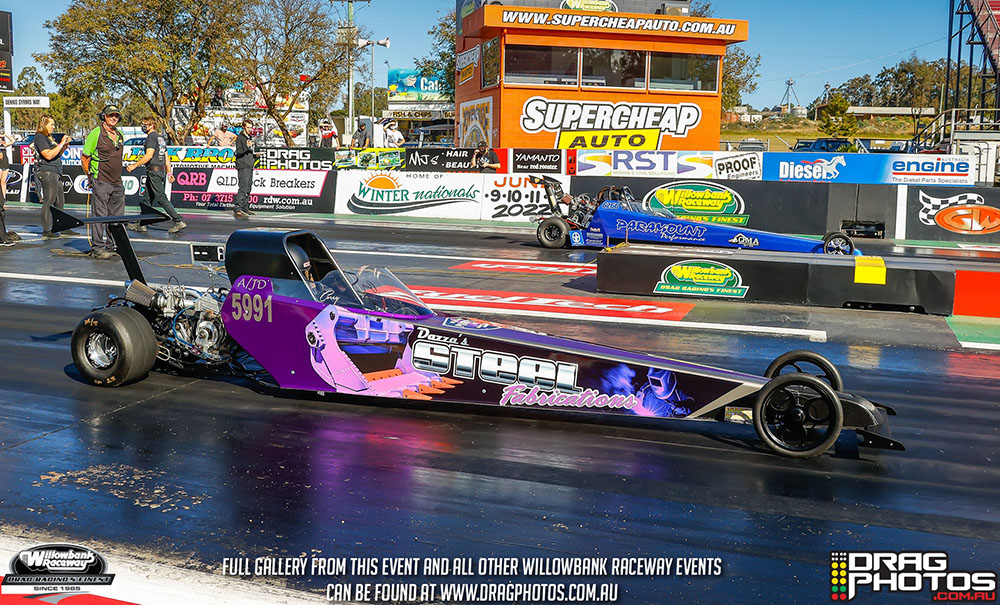 And finally Junior Dragster Dragster and yes it was decided by another red light. Corey Fry this time the culprit giving the easy win to Caleb Seng.
Gallery courtesy of Dragphotos.