Despite some less than favourable weather predictions, round three of the the Speed Adict Clothing Co. NSW Championship Series at Sydney Dragway didn't suffer the same fate as round two, in fact the conditions turned out perfect for some tough sportsman bracket racing.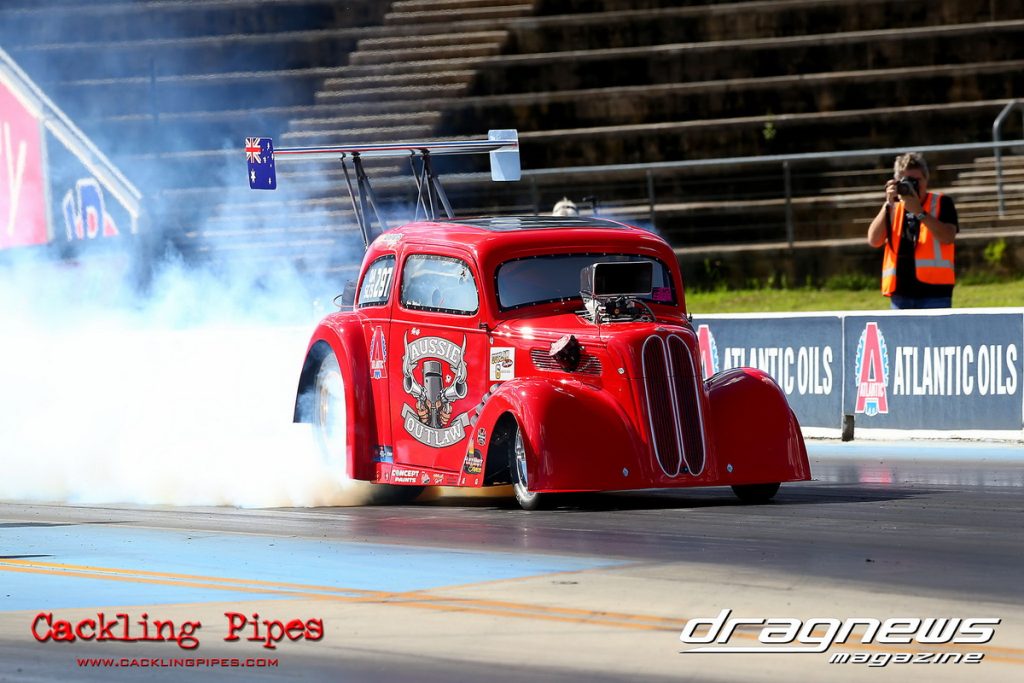 Into racing and John Willard was declared the winner of Boosted Outlaws, the wild Aussie Outlaw Anglia dropped a PB of 6.79 at 209mph during the day.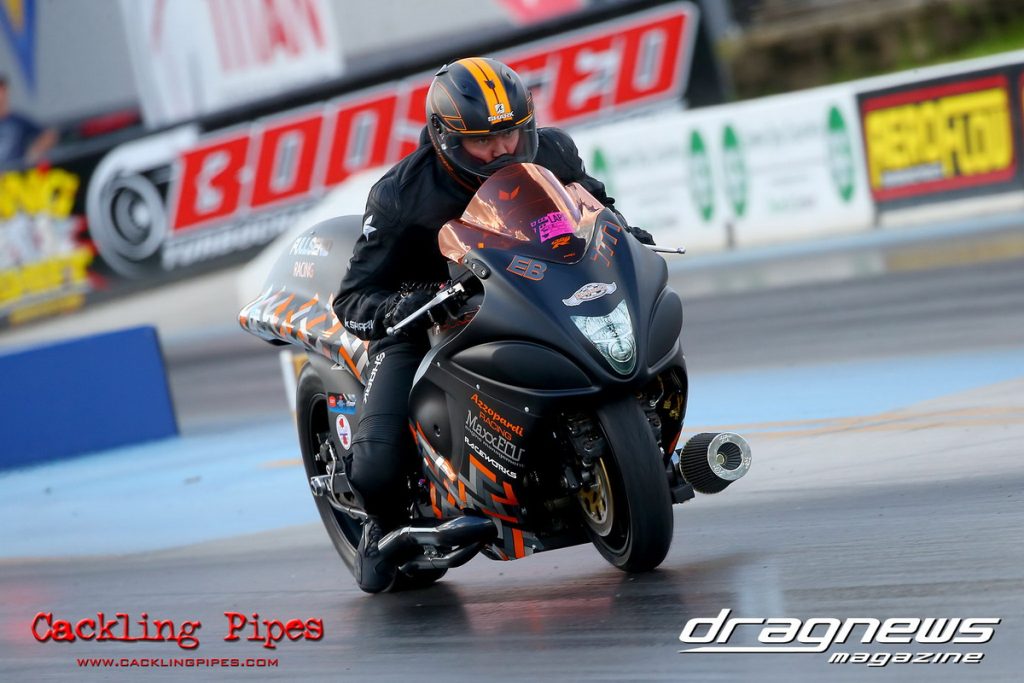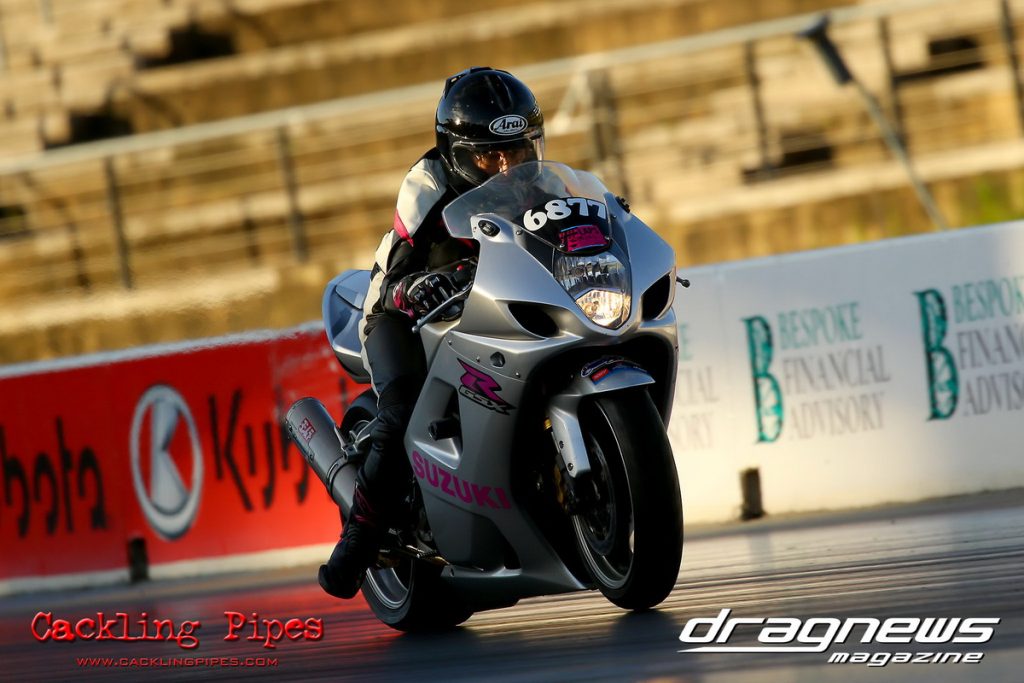 There were five bikes in Extreme Bike, before Alex Borg dropped out with his potent Hayabusa after qualifying. Brendan Miglionico had the perfect debut on his brand new Hayabusa "The Crisis" riding it to the event win with a 8.28 over giant killer, and now championship leader Deanne Azzopardi in the final.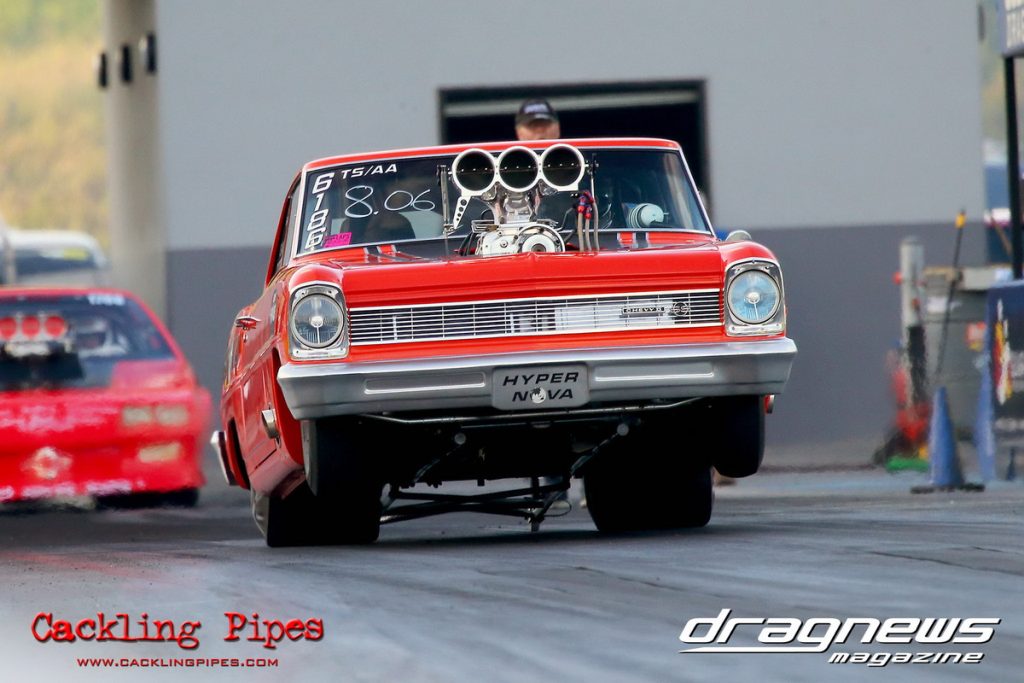 Paul Partridge found his Mustang in back to back Top Sportsman finals, a runner up in last round, Partridge went one better at this event taking home the win. It was an easy win however, with opponent Dave Whitmore plucking a cherry off the tree with his big bad blown Nova.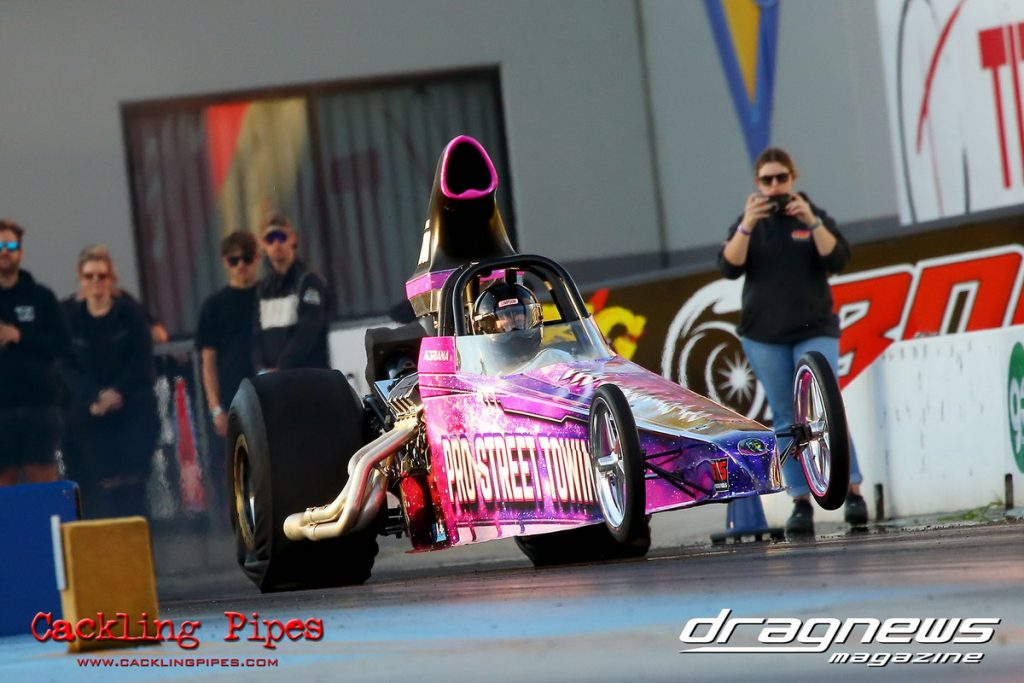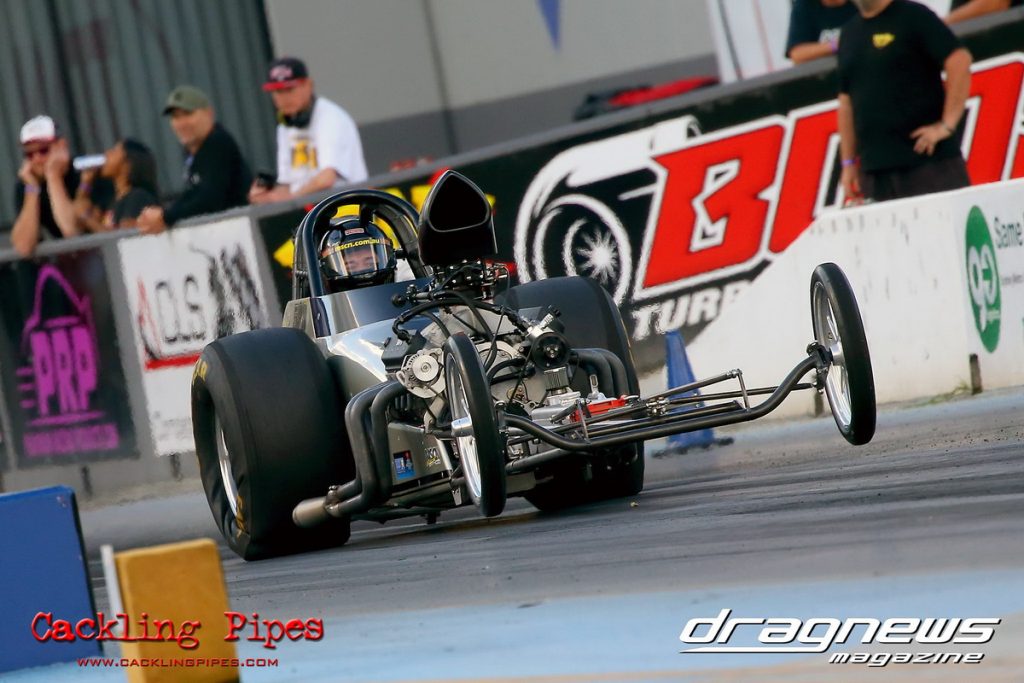 In Modified, Adrianna MacCaskell made up of a heart breaking last event start in Sydney when her dragster stalled in the final on the line. The former Sydneysider now residing in Victoria made amends with a statement dropping a perfect light in the final, but it wasn't needed after a red light from George Bukureshliev with his FED in the other lane.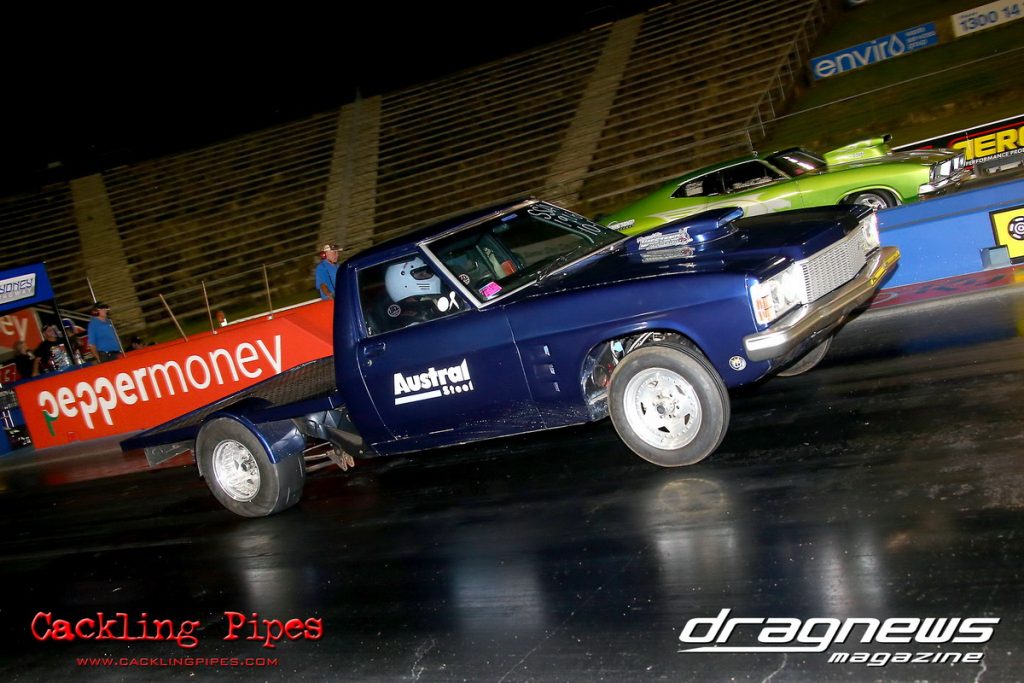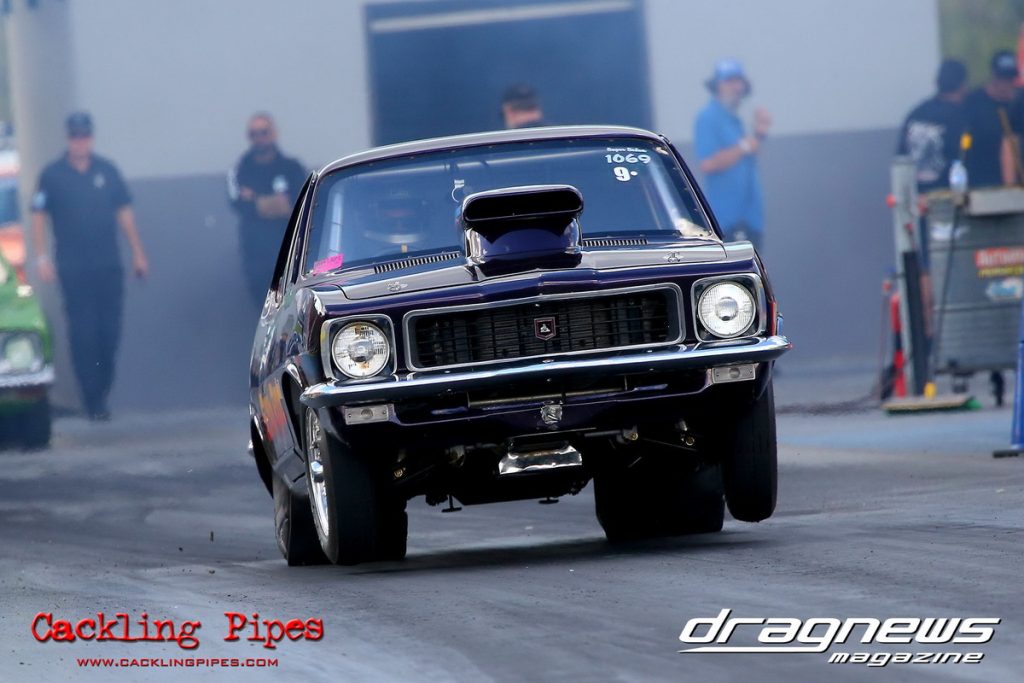 Dave Gruber completed a rare drag racing feat with back to back perfect lights from the 'Strip Rat' Torana going into the Super Sedan final, where he would face Pat Firriolo's HQ One Tonner. Gruber hit the tree with a .023 light in the final, while not bad, it couldn't match Firriolo's .005 who powered on to a 10.12 (10.11 DI) to claim a back to back feat of his own in event wins. Undefeated this season Firriolo has a healthy 50 point lead in the championship over Harry Plessas.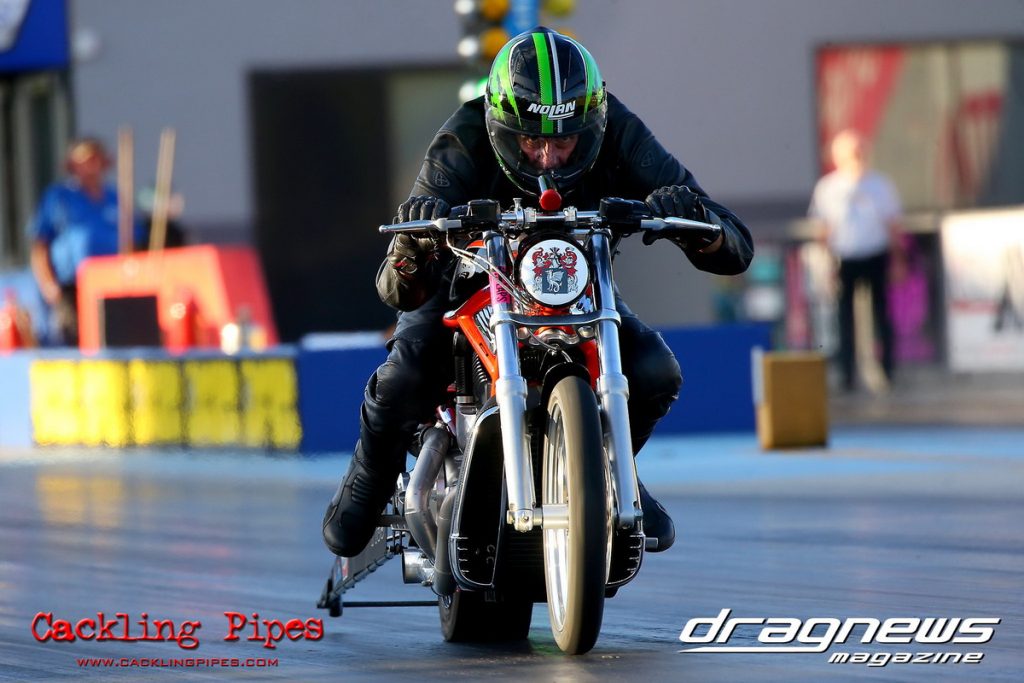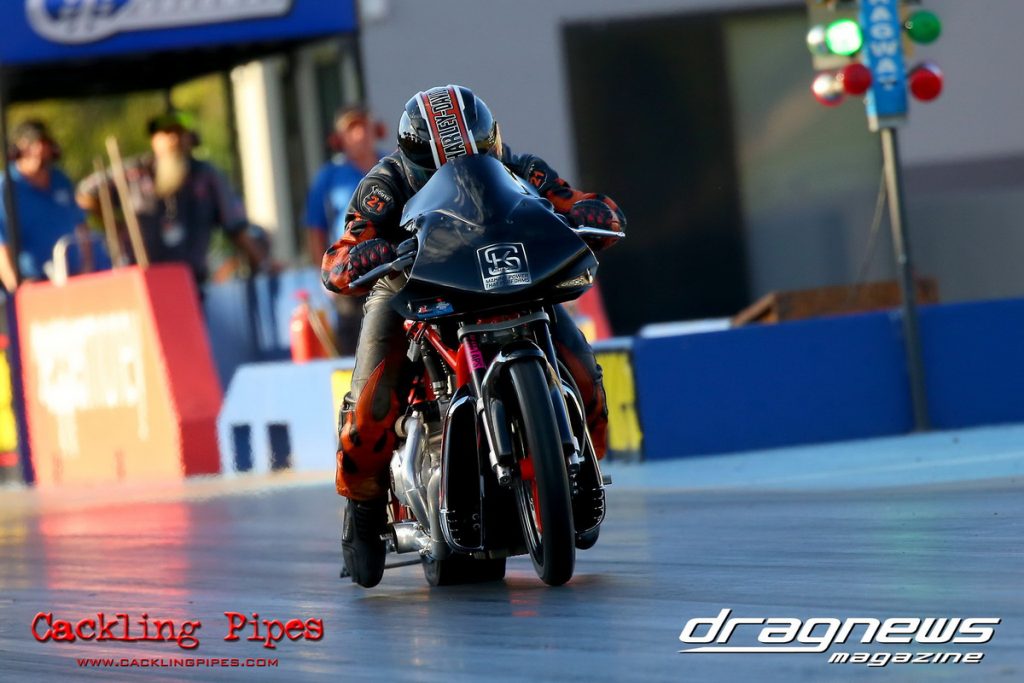 Modified Bike saw a back to back winner as well when round one winner Peter Strudwick completed the double on his Destroyer overcoming a big holeshot from Joe Khoury. Despite a .176 to .040 light, Khoury faulted on the ET and Strudwick's 9.50 (9.46DI) hung on for the win. The double round win also sees him with a big 50 point advantage over Sean Ricketts sitting in second.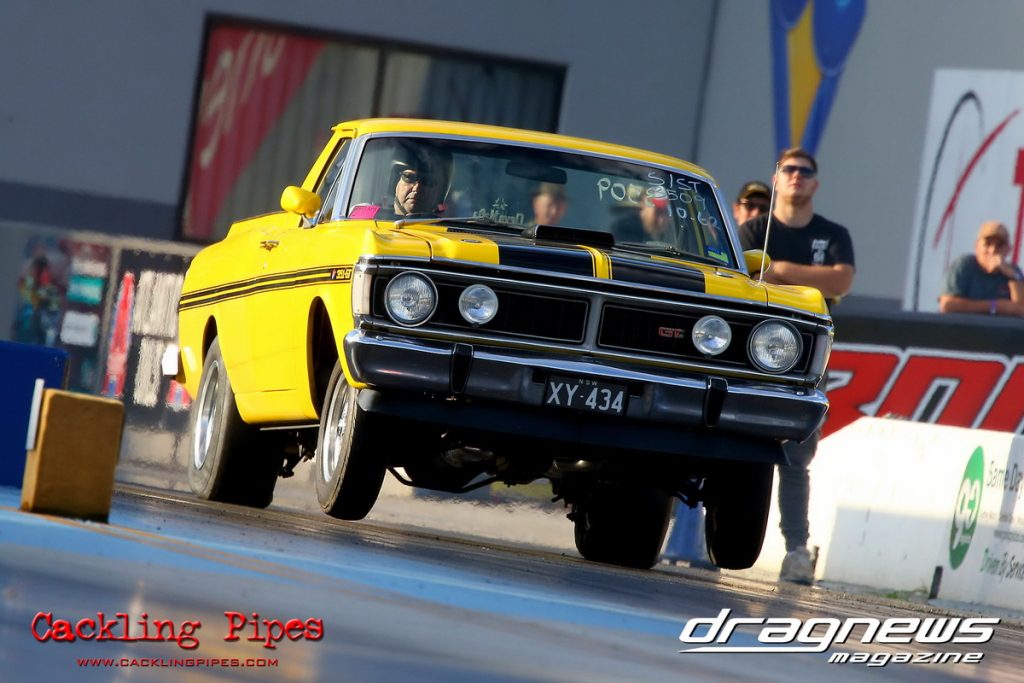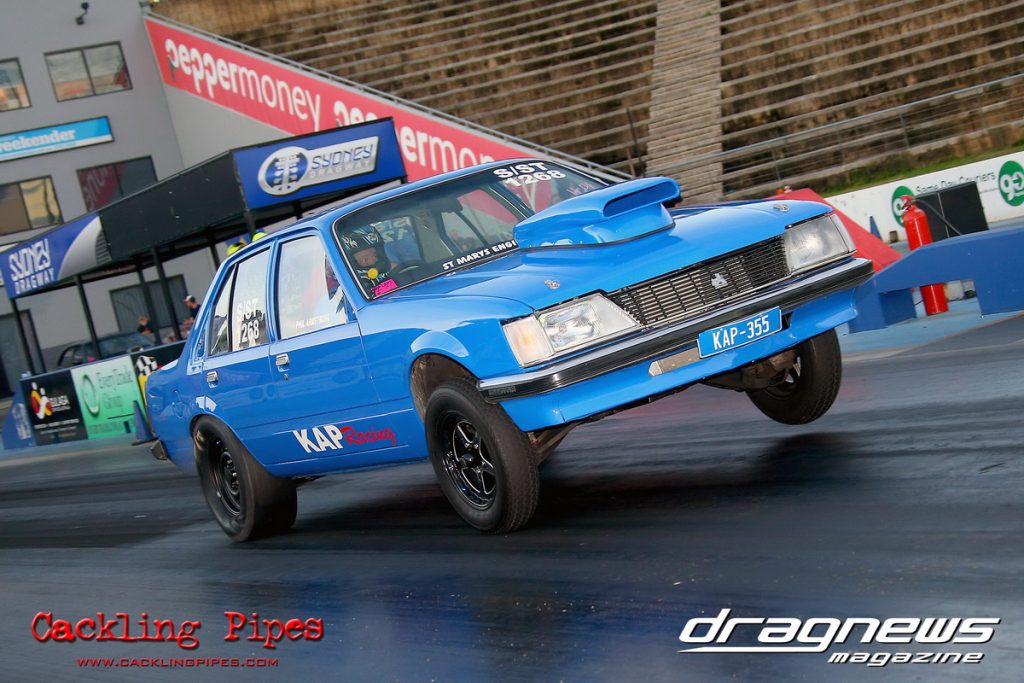 The theme continued into Super Street, Richard Matosevic remained perfect for the season in his XY Falcon Ute, Matosevic nailed a .006 reaction in the final over Phillip Armstrong's Commdore to take the stripe – and commanding championship lead over his brother David – with a 1068 (10.61 DI).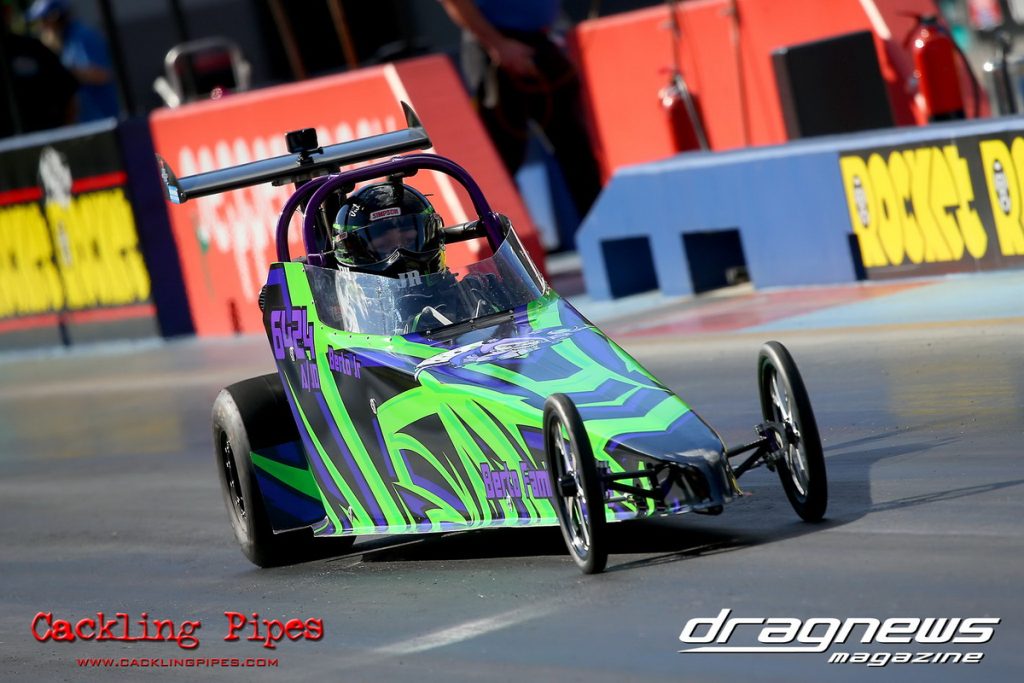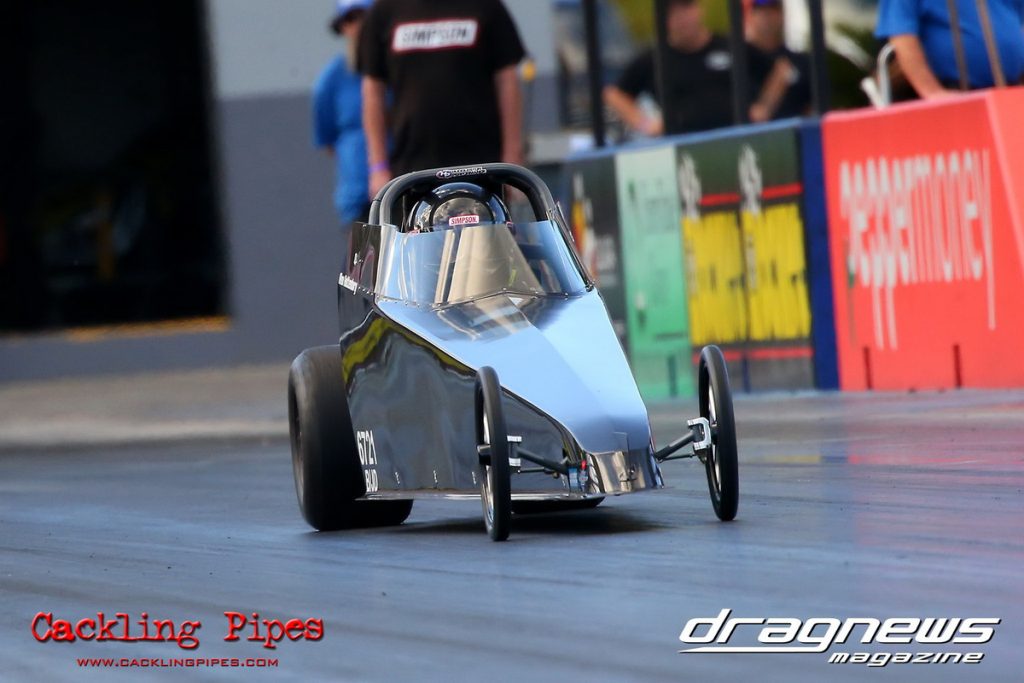 The Junior Dragster final shook down to Joshua Bertenshaw and Alex Rottenbury, Bertenshaw smashed out a perfect reaction in the final coupled with a 8.03 (8.00 DI) at the line to defeat Rottenbury's 8.65 (8.64 DI). The win ties Bertenshaw for the championship lead with last round winner Harri Raikko.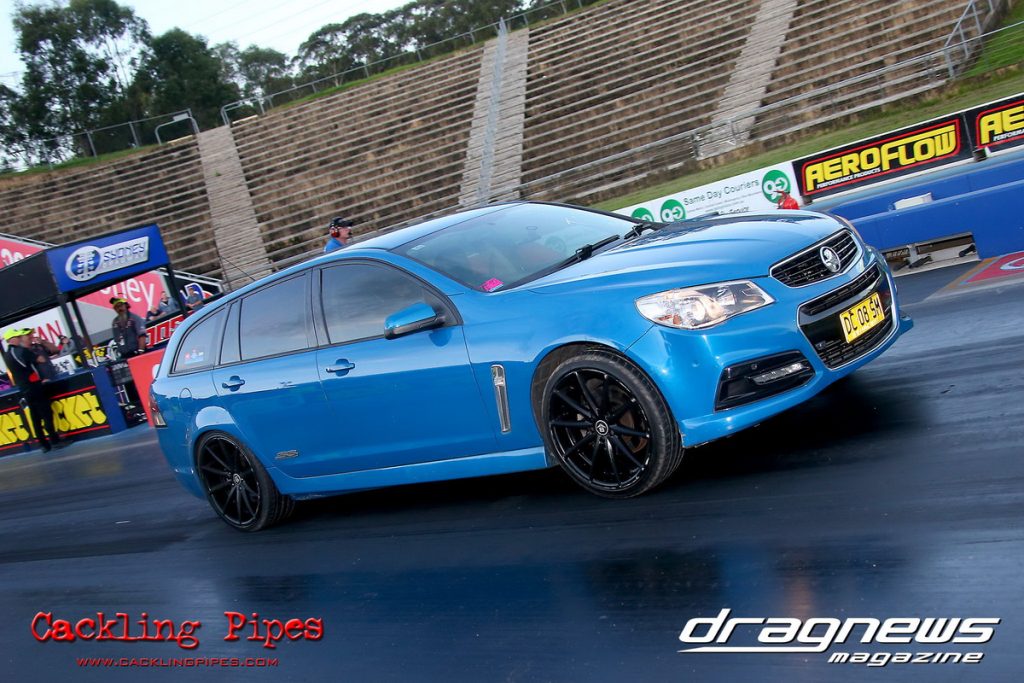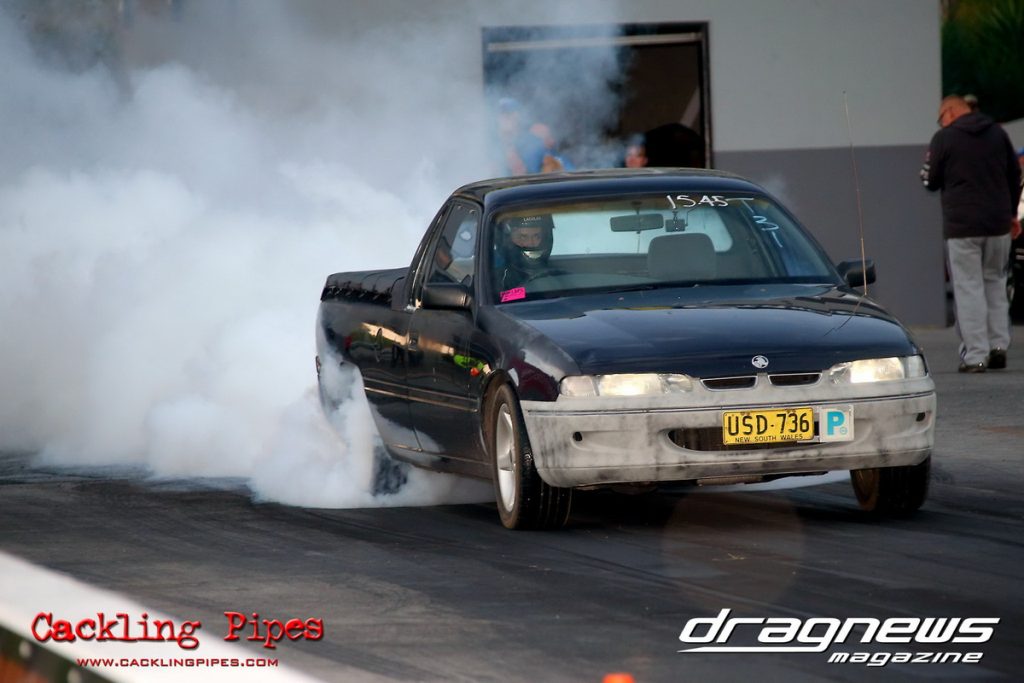 Into the street classes and Don Zammit also remain unconquered for the season in Street Fighter, knocking up straight event wins after defeating Lachlan MacCaskell in the final.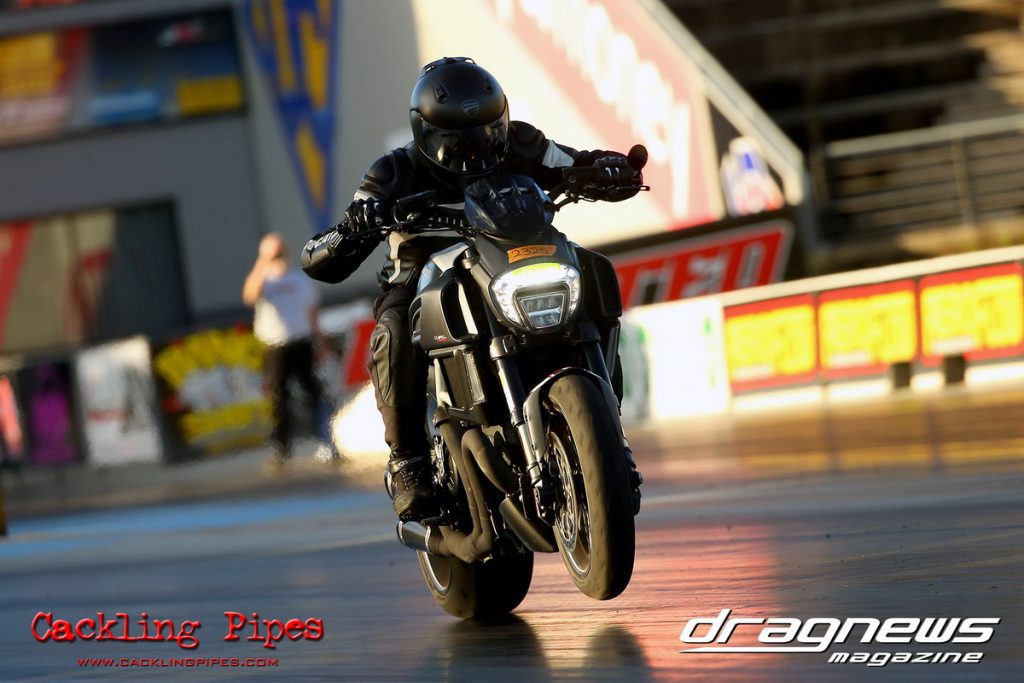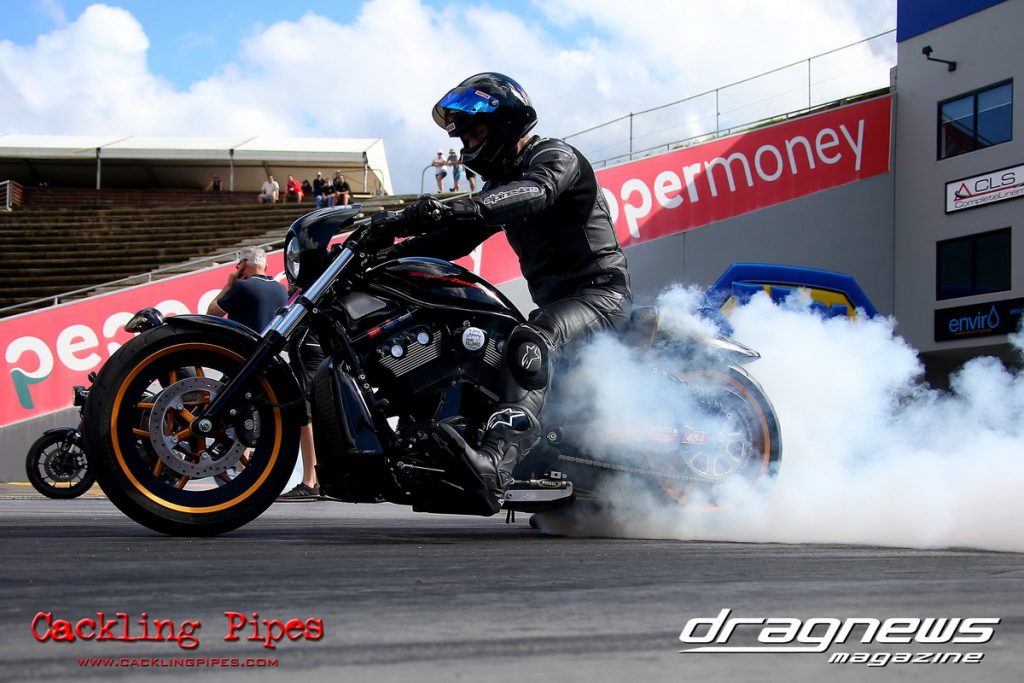 And in Street Bike, last round winner Stefan Stivala couldn't quite make it two from two after a red light in the final against Colin Northcott.
Next round of the Speed Adict Clothing NSW Championship Series at Sydney Dragway will be held at the Gulf Western Oil Nitro Champs.
Action thanks to Madman Productions.