The Sunraysia Drag Racing Association's annual Junior Nationals at Mildura's Sunset Strip is the largest gathering junior racers in the country and continues to grow in size and stature each year.
Just shy of 50 Junior Dragster and Bike racers headed to the regional Victorian venue on the banks of the Murray River last weekend for two days of tough racing, and the usual regional drag racing venue hospitality.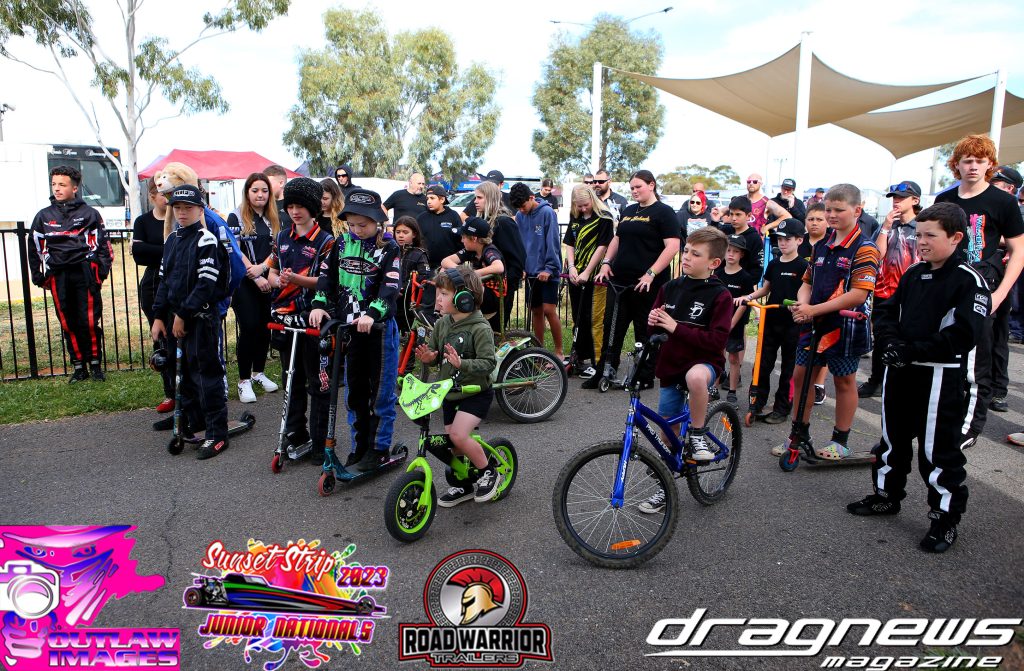 It kicked off with a test and tune on the Friday night, with most racers out to get some testing in, and five new racers starting their licensing procedures with everyone enjoying a great BBQ dinner afterwards.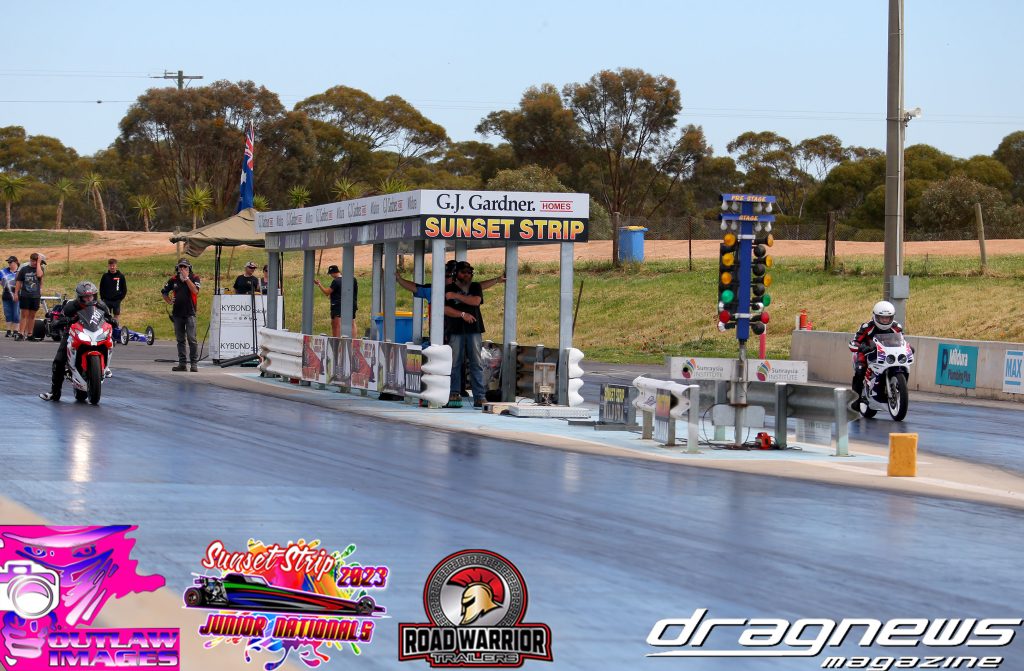 Saturday saw a round robin format with a pro tree start for each bracket in perfect conditions all day. After a great morning session the top qualifiers were:
A/JD – Dylan Kinezevic
B/JD – Piper Bennett
C/JD – Deklan McGregor
Bike – Adam Jordan.
After a quick lunch break, racing started again with three rounds of racing to determine the finalists and the winners were: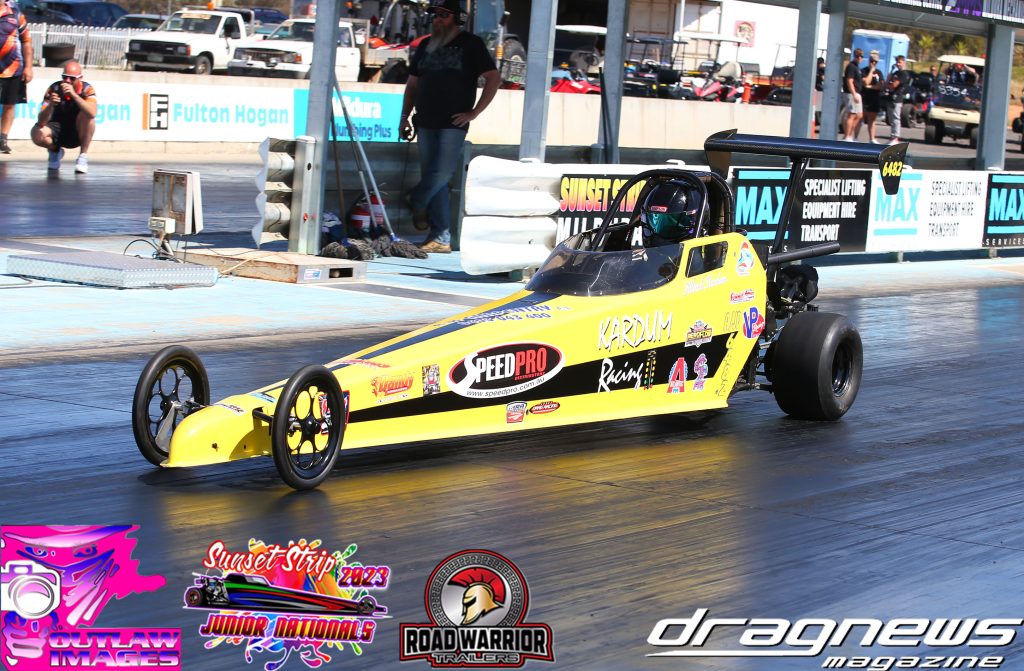 A/JD
W: Allirah Kardum RU: Alex Rottenbury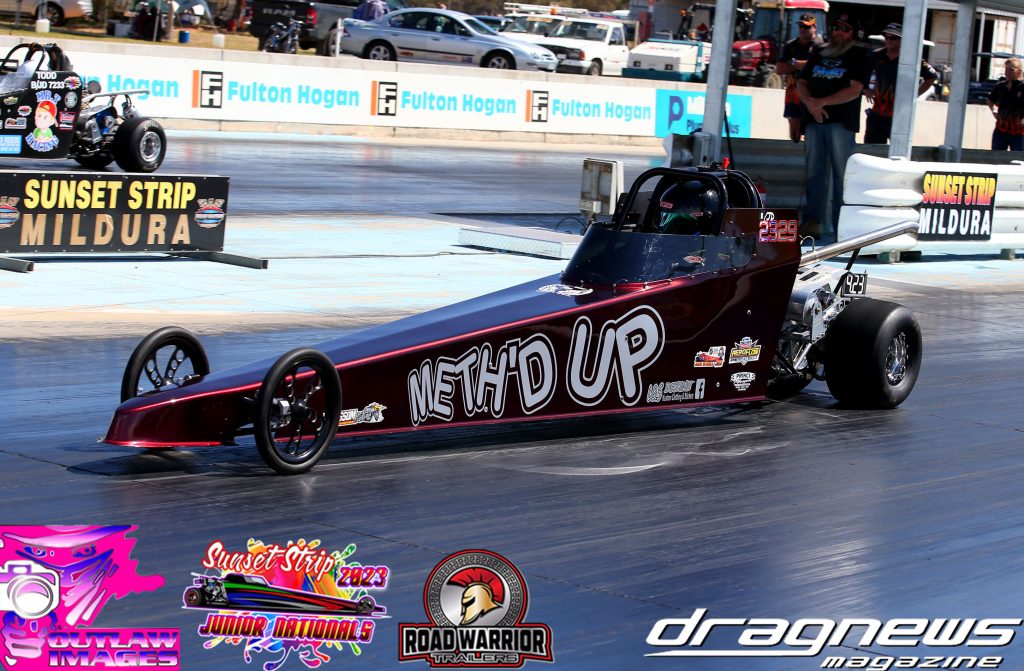 B/JD
W: Zayne Condello RU: Nathan Townsend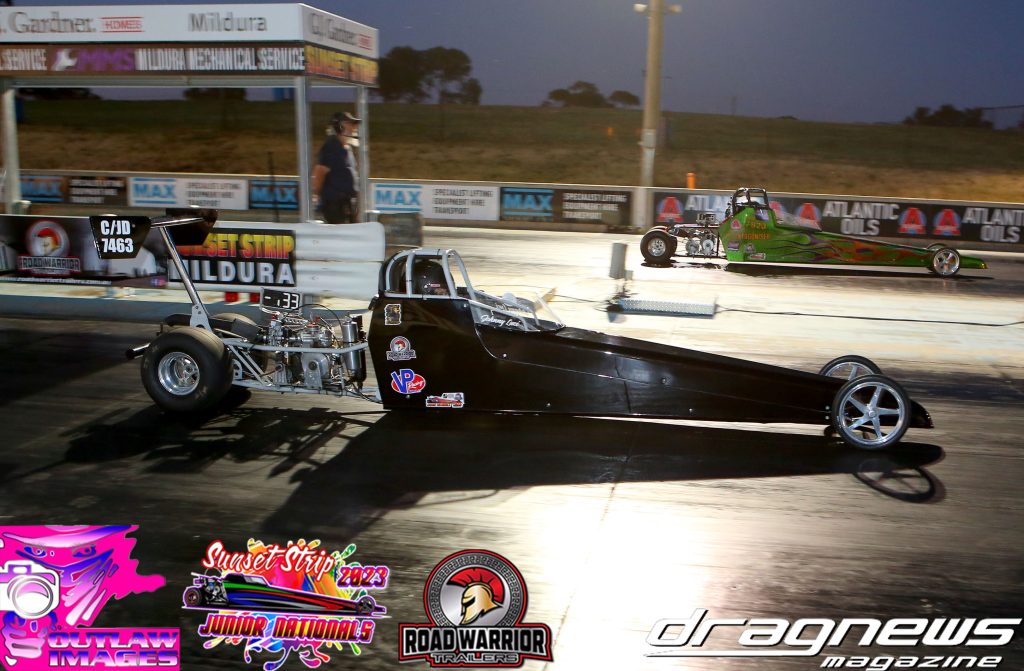 C/JD
W: Johnny Luci RU: Liam O'Neill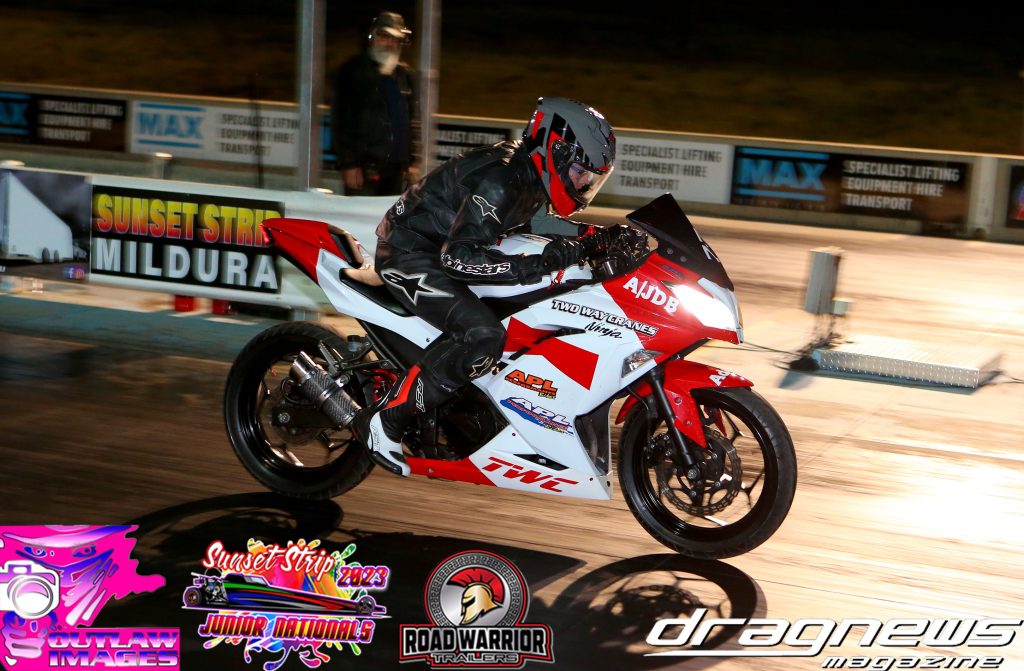 Junior Bike
W: Adam Jordan RU: Lucas Bergamin
There were a few other prizes given out on Saturday night with all entrants also receiving a medallion and goody bag to commemorate the event.
After a roast dinner, further entertainment on Saturday night came in the form of an auction with lots of great things on offer. As always, Doug Green ran the show with his usual flair, and helped to raise just over $4,500 for the club with the money will go into improving the great facility and for future events.
After a pancake breakfast on track action launched into qualifying with a combined dragster bracket running full tree and elimination style racing.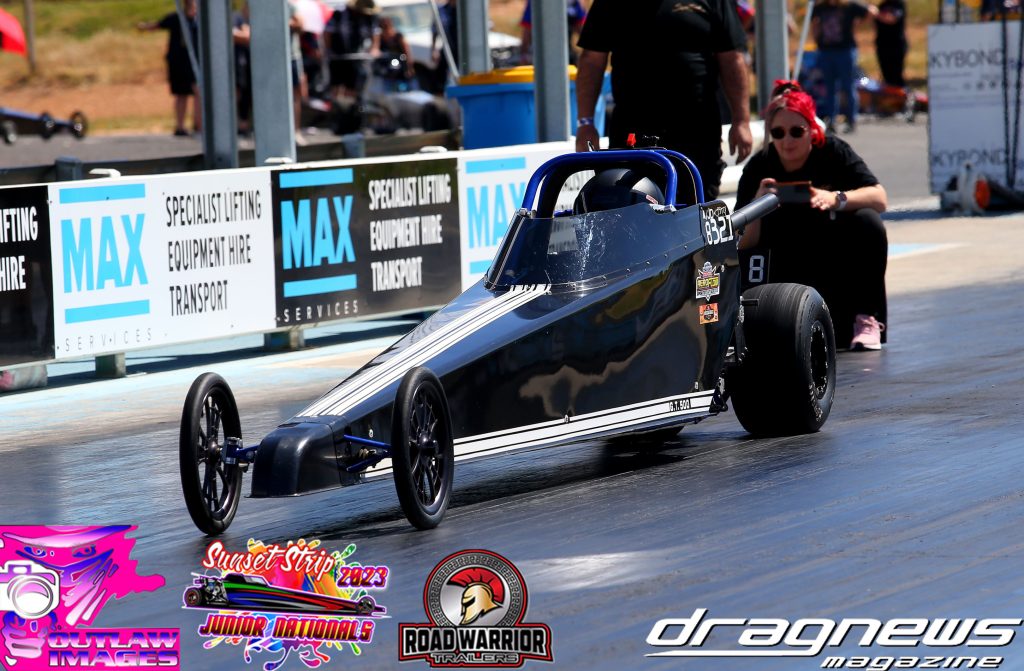 Morning qualifying resulted in Savanna Condello top qualifying in the all-in dragster group and Adam Jordan headed the bikes.
Racers had to fight through five rounds of racing to reach the final in dragster class in the afternoon. Winning the Junior Dragster was Zayne Condello doubling up from a win on the previous day against Joshua Maggs, and Adam Jordan defeated Lucas Bergamin in the bikes.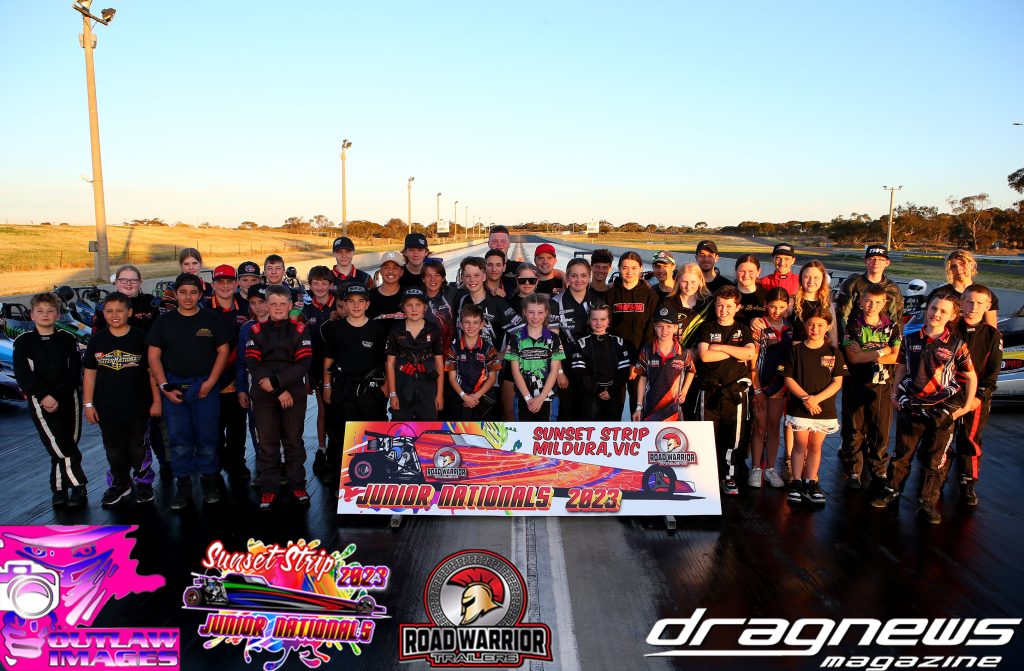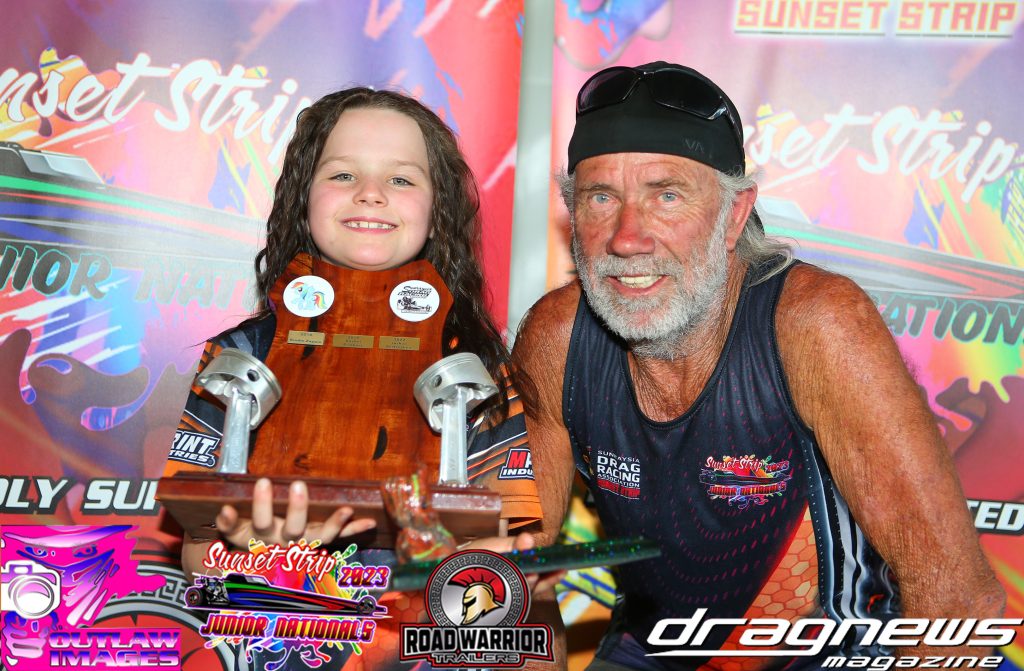 More awards were given out after racing concluded culminating with the presentation of the perpetual Anita Board Sportsmanship Award. This year it was awarded to Edith Maggs. Her bubbly personality kept everyone amused all weekend, she ran the new driver orientation, giving lots of tips while answering most of the questions from the other racers. She also managed to successfully gain her Junior Dragster license and then compete in racing on Sunday.
The whole weekend was run in great spirit with all the kids having fun and making new friends, with venue aiming to crack 50 entrants next year.
Thanks to Outlaw Images for these wonderful photo from the event and check out Sunraysia Drag Racing Association on Facebook.