The 2023 NSW Championship Series at Sydney Dragway is heading towards its conclusion with now six rounds in the books.
Round six was reduced in numbers with the ongoing insurance problems leaving bike racers out of this round, the track proposing a catch up down track when the issues are sorted.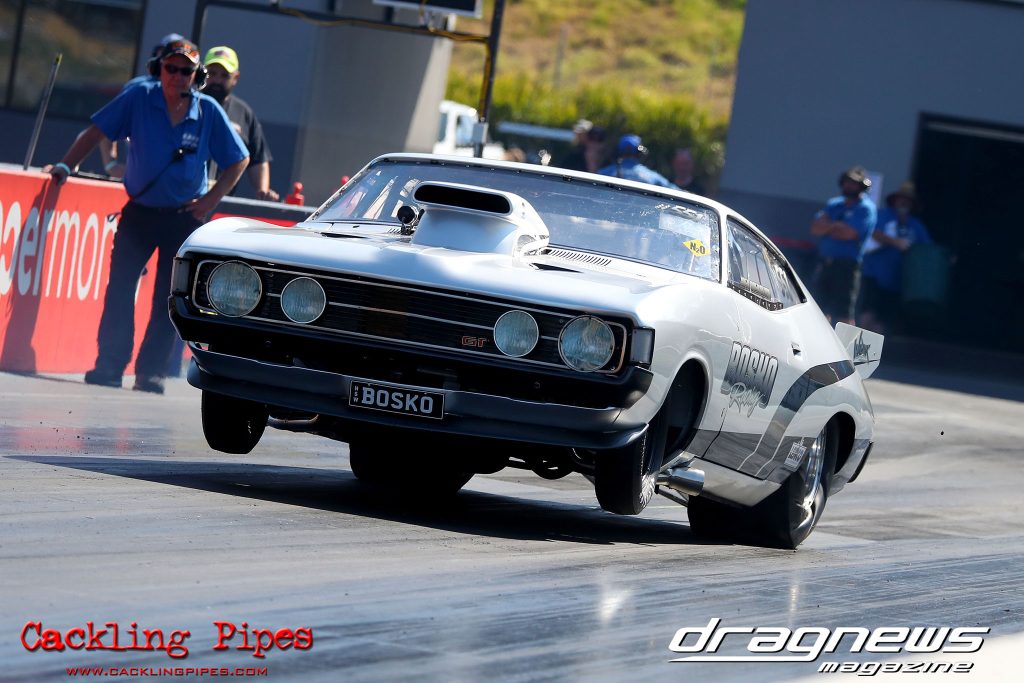 In Top Sportsman Josh Boskovich has gone from never winning an event to his second event win this year within the series, and now commands a ten point lead in the Track Championship. The second generation racer took his nitrous sniffing XA Falcon to the win on the back of an .008 reaction against Tony Huysman's Camaro.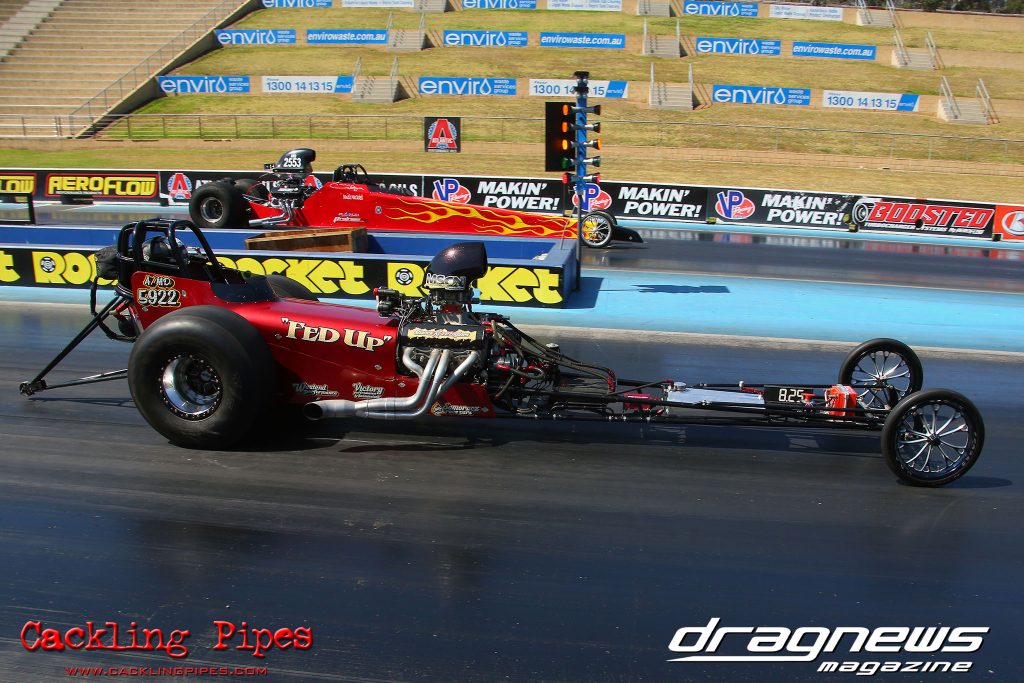 Modified was the most tightly contested eliminator going into round six, and coming out there was a bit of a shake up. Though all top five championship contenders cruised through the first round limiting any major points gains. Craig Davies was the biggest mover with his FED hopping into the equal points lead with Leigh Hartill-Law after the pair went at it in a double-breakout final, with Davies FED pocketing another winner's trophy.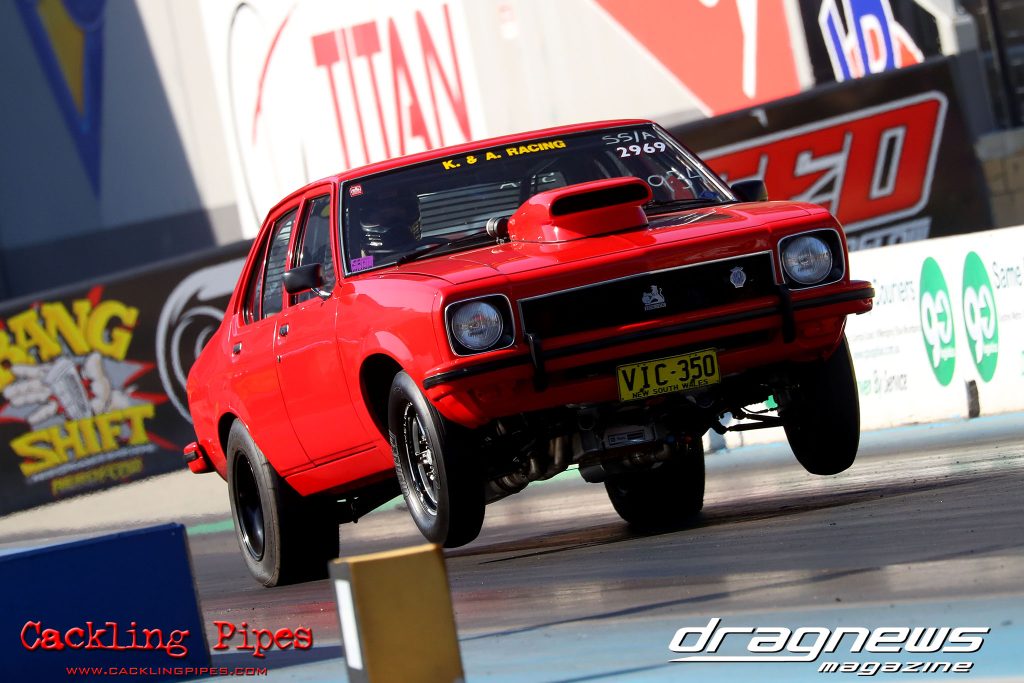 Cortina racer Jim Denaro managed to retain the Super Sedan point lead despite being upset in round one by Jack Moreau. The final came down to Victor Tsatlogianis – who is on a run of good results in his well-known [VIC350] LX Torana – and Pete Hamilton's wheelstanding Vacationer wagon. Hamilton had the slight .011 to .018 reaction at the tree, but Tsalogianis hung on in the top end with a tight 9.343 on a 9.34 dial.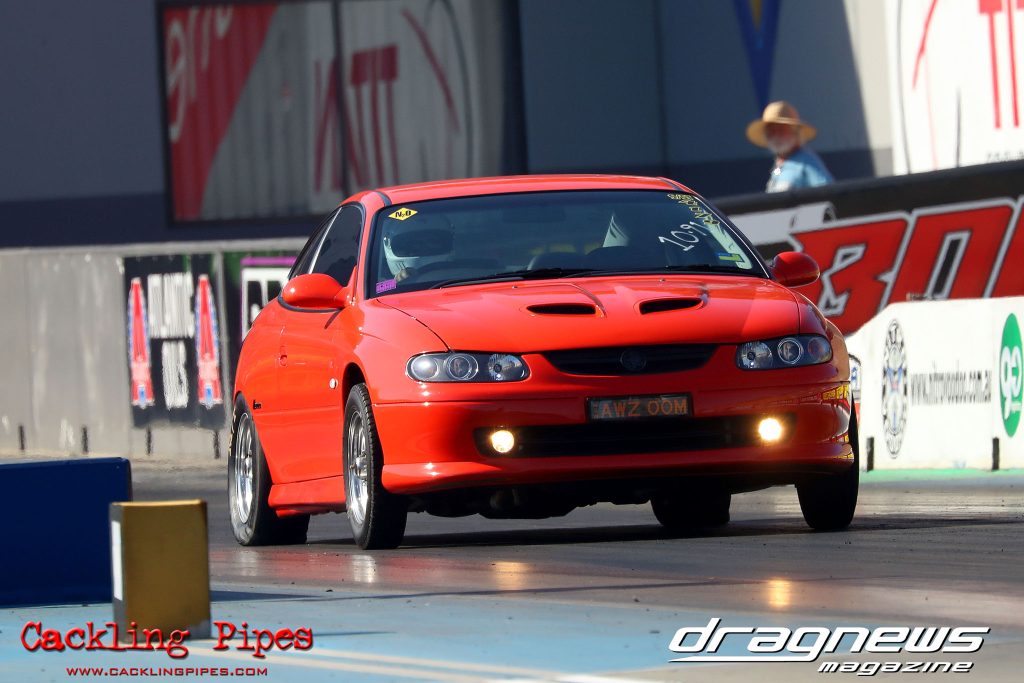 A red light in the Super Street final put pay to Rob Matesic winning chances, handing the win light to Jeff Goodwin's late model Monaro that likes a few whiffs of gas. The win moves Goodwin 30 points off the tied points lead between Mark Hopkins and Martin Stevenson.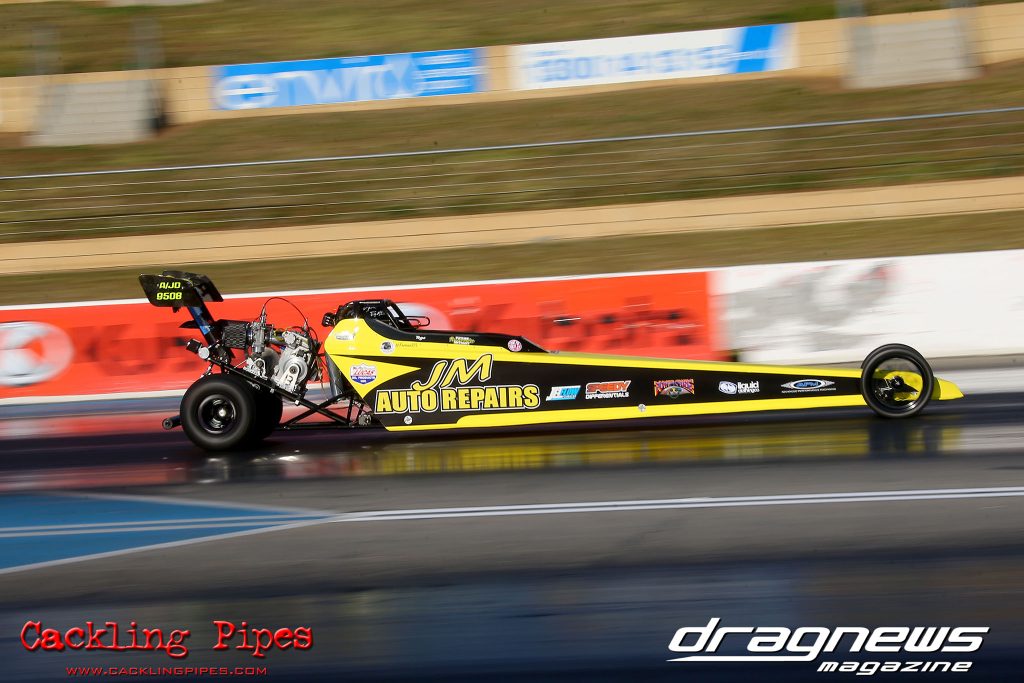 Tegan Smith nabbed her first Junior Dragster event win of the season against Daniella Axiak in the final. Axiak has been Miss Consistent all year though in Junior Dragster carrying a handy 40 point championship lead into the final two events of the season.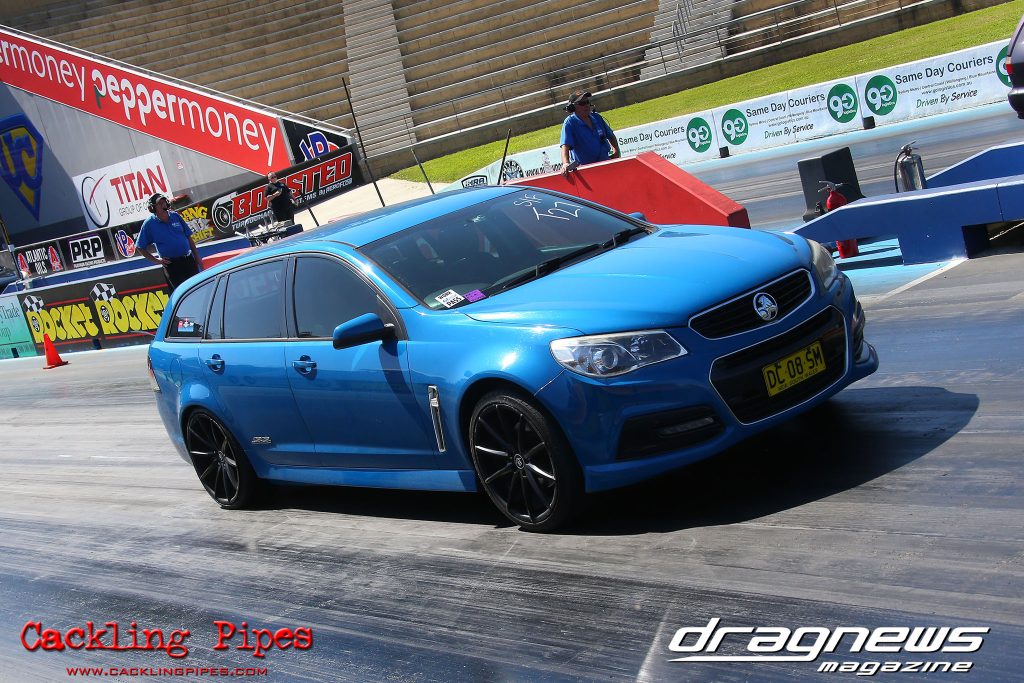 Don Zammit has an unsurmountable lead in the Street Fighter championship after taking his third round win of the season with his Commodore Wagon. Zammit out reacted Nick Bennett's little Gemini in the final as both racers drive to a double breakout at the stripe.
The penultimate round of the NSW Championship is on Oct 13.
NEW & NOTES HIT LIST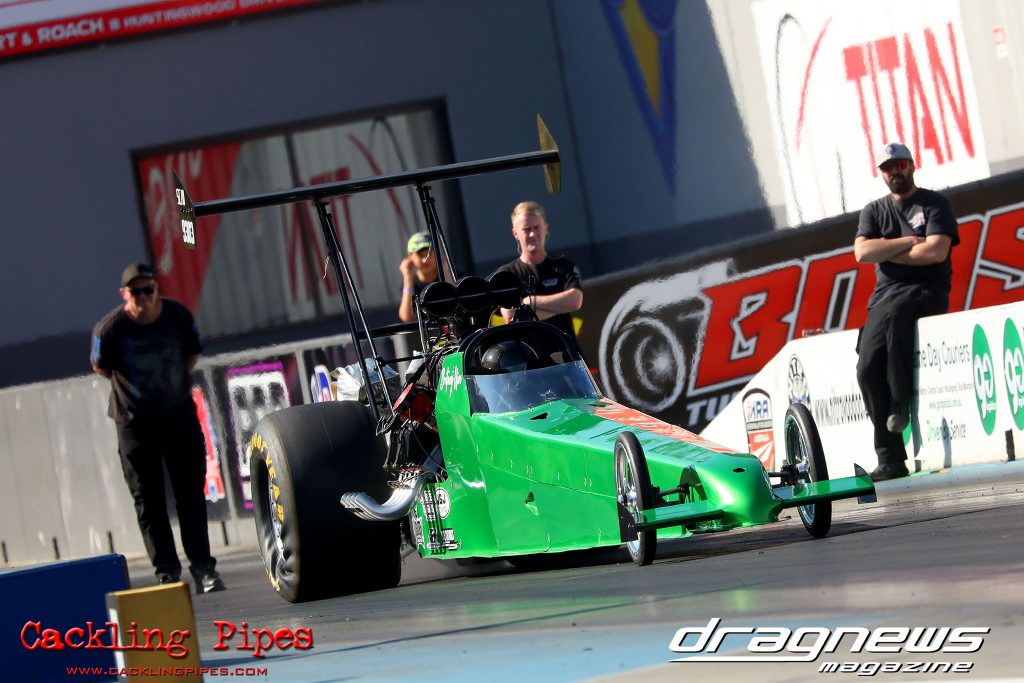 Green is nice: Britney Olive stepping up in her Supercharged Outlaws Dragster with her first six second time card out of the 470ci Hemi machine – 6.725 at 186MPH. Olive and another newcomer to the Supercharged ranks, Gareth Rogers spend the event match racing for some seat time.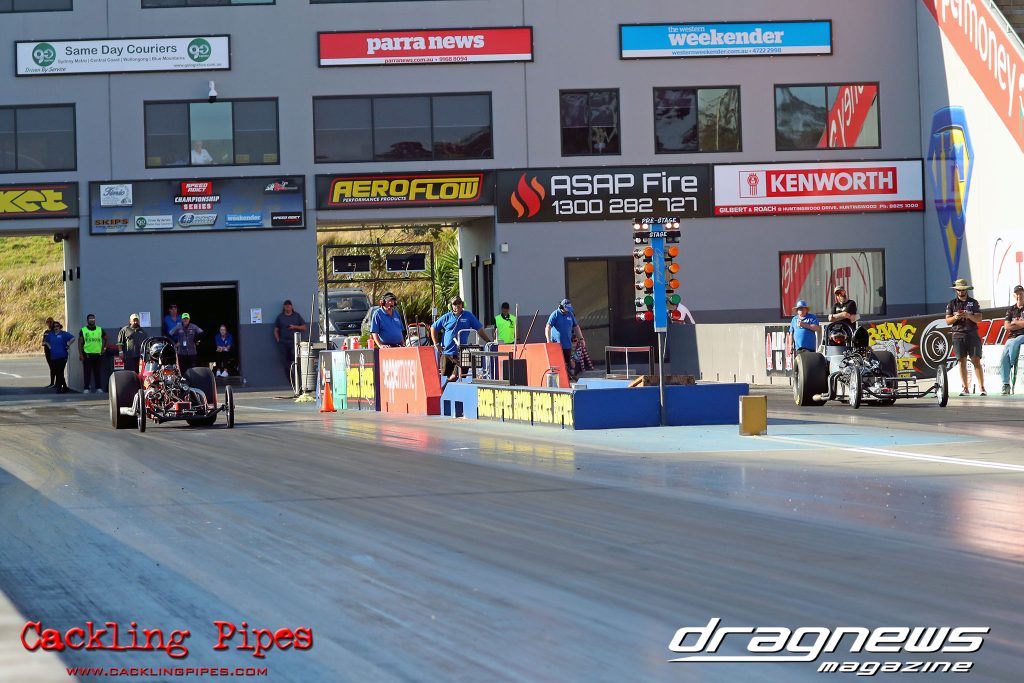 And we wait: No quarter asked or given in Modified this year, as the title chase heats up in its final stages. FED racers Craig Davies and George Bukureshliev had quite the burn down in their semi final showdown.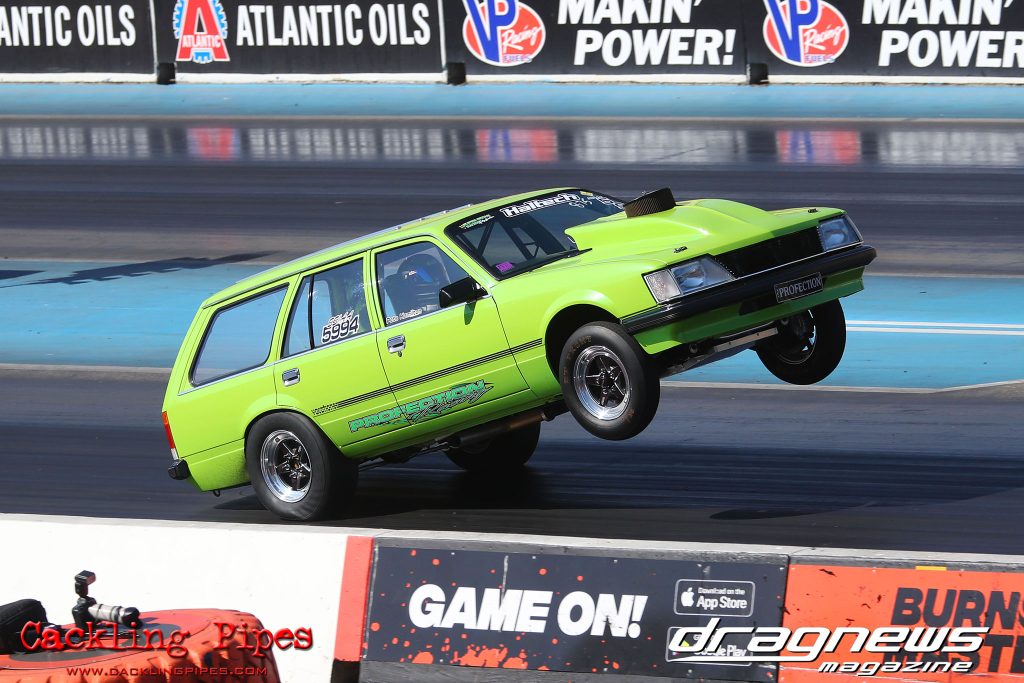 Up, up, and away: Wheelstanding, while spectacular has been seen as counterproductive in bracket racing, but Pete Hamilton made a mockery of that by going to the Super Sedan final with his nitrous Vacationer wagon nearly on the bumper in every round.