Springmount Raceway recently held their inaugural Grudge Masters to spice up racing with a different style of event for the Far North Queensland venue. With plenty of cash on offer, racers had a chance to go head to head in a grudge-style event on a pro tree.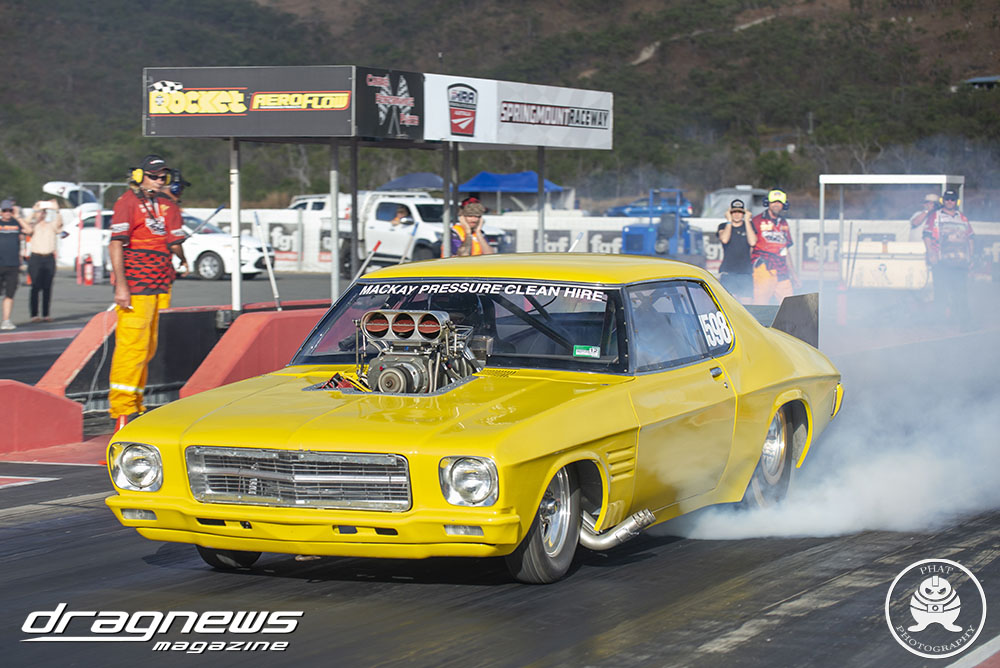 Despite racing scaled back to the eighth-mile later in the day due to a timing glitch, the social media reports from the event show the event was well received by both racers and fans.
Results we have saw the following winners;
Comp King (Queen) – Talia Ah Loy-Walter
Street King Tom Rowan
Bike King – Mick Poole
Junior King (Queen) – Alissia Ah Loy-Walter
Quickest ET – Rico Moro
Perfect Reaction – Lionel Durre
Queen of the Day (quickest female) – Karen Smith
Slowest Junior encouragement award – Shmya Lelli
Check out the gallery featuring a wide range of vehicles thanks to PHAT Photography.