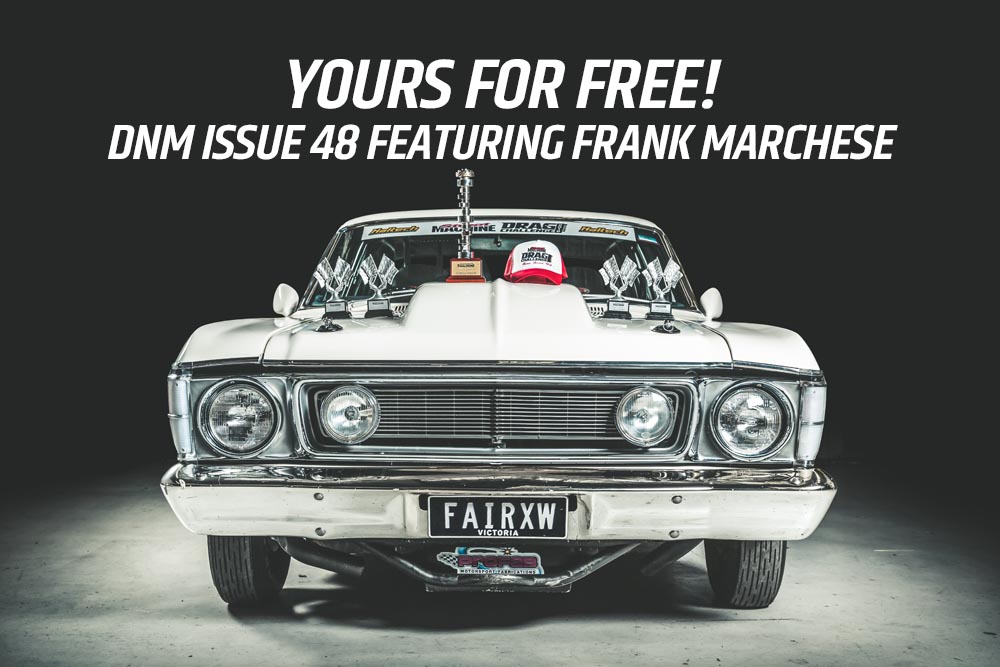 Would you like a free copy of Drag News Magazine Issue 48? We will get one into the mail for you with our free trial.
This cool issue features not just Frank Marchese's awesome Pro Street Ford XW, but Darryl Stephen's new Pro Stock team, Nathan Ghosn's nine-second Drag Challenge Capri with 50,000km of street driving, Mark Busscher's tough Holden one-tonner and more.
All you have to do is subscribe using the button below, and we will send out the free issue.
If you love the issue and want to remain a subscriber, just do nothing and the subscription will process as normal in four weeks (though you are also totally free to cancel before then if you wish!).
Thanks and we look forward to giving you some high horsepower winter reading! Please note that this offer is only available while our issue stocks last.