NSW's Pete Glass has swapped his weapon of choice for Supercharged duties with a blown Camaro doorslammer now sitting in his shed.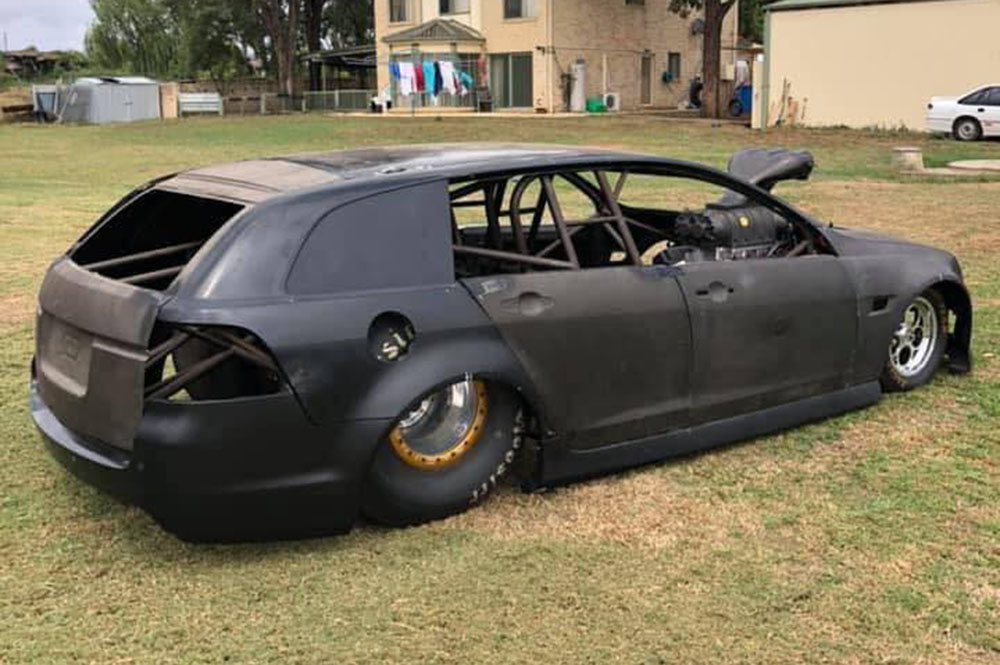 "Glassy" was building a blown Holden wagon for his blown racing campaign, but the car has now be sold as a roller and will be heading to WA destined to be fitted with a twin turbo deal.
The change came about when Glass found out about an opportunity to purchase his dream ride.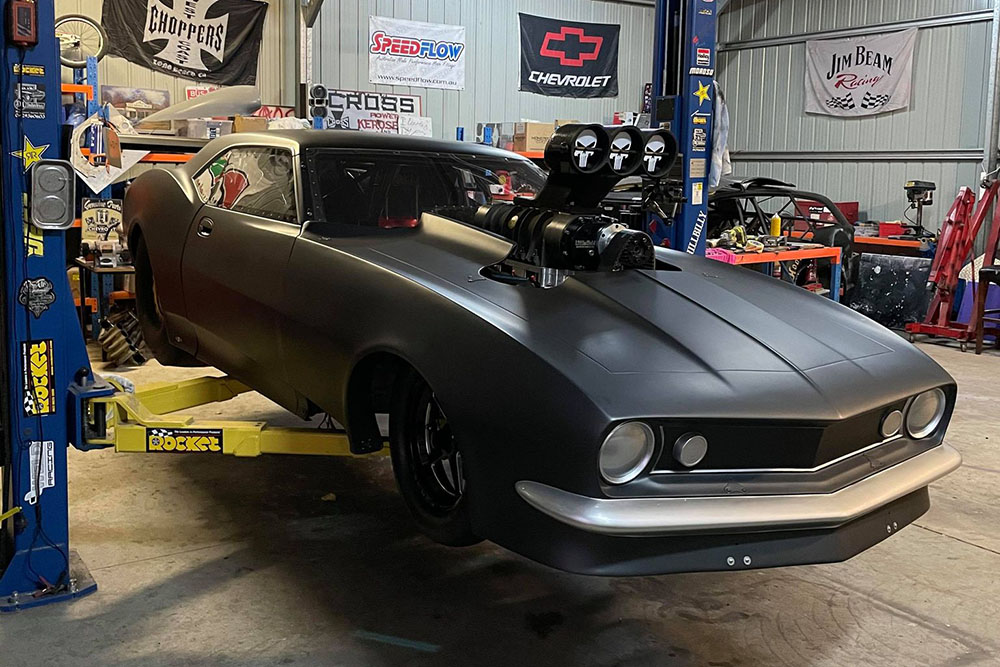 The Murray Anderson built 69 Camaro was built for a Sydney racer but ended up being raced in Top Doorslammer by Darwin's Peter Coles.
"I was put onto it by a good mate Troy Wittwer, a NT doorslammer drag racer himself, so it's always been a dream car of mine and pretty much every body else's." laughed Glass.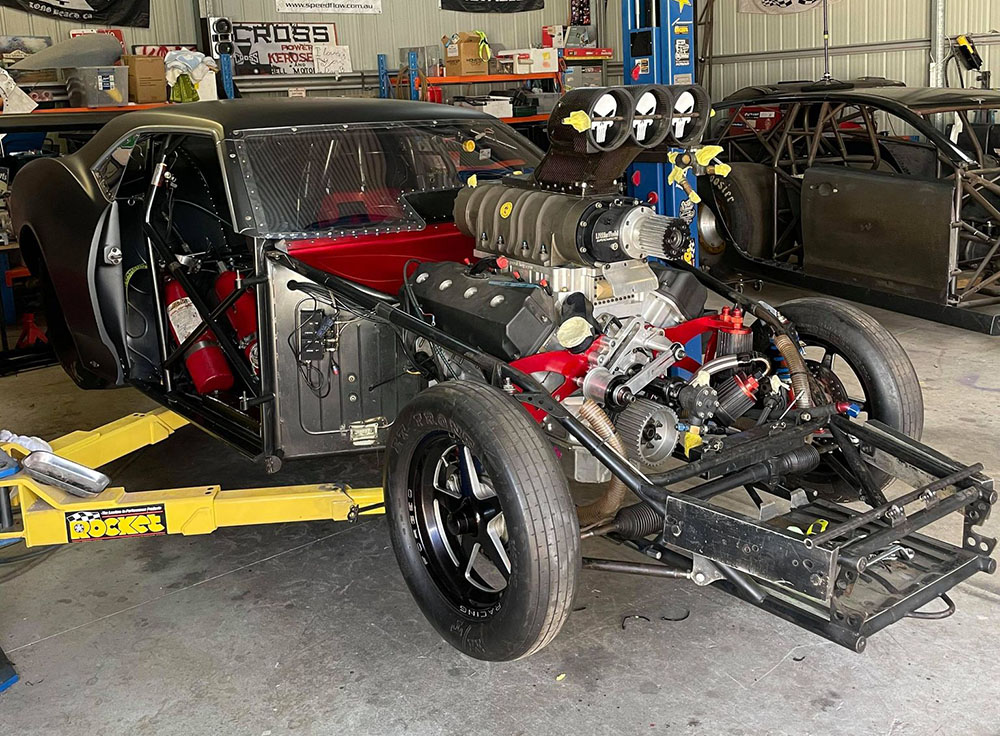 The Camaro will be fitted with a billet TFX 526 and 16/71 roots blower, backed by a 3 speed Lenco out of the popular ex Mick King and Greentree Family Racing VN Commodore Hearse Top Doorslammer.
"Its got a full carbon body, pretty much still how Murray builds all his weapons, so should be good for mid sixes the way it ism but we'll see what the future brings in different combos," said Glass.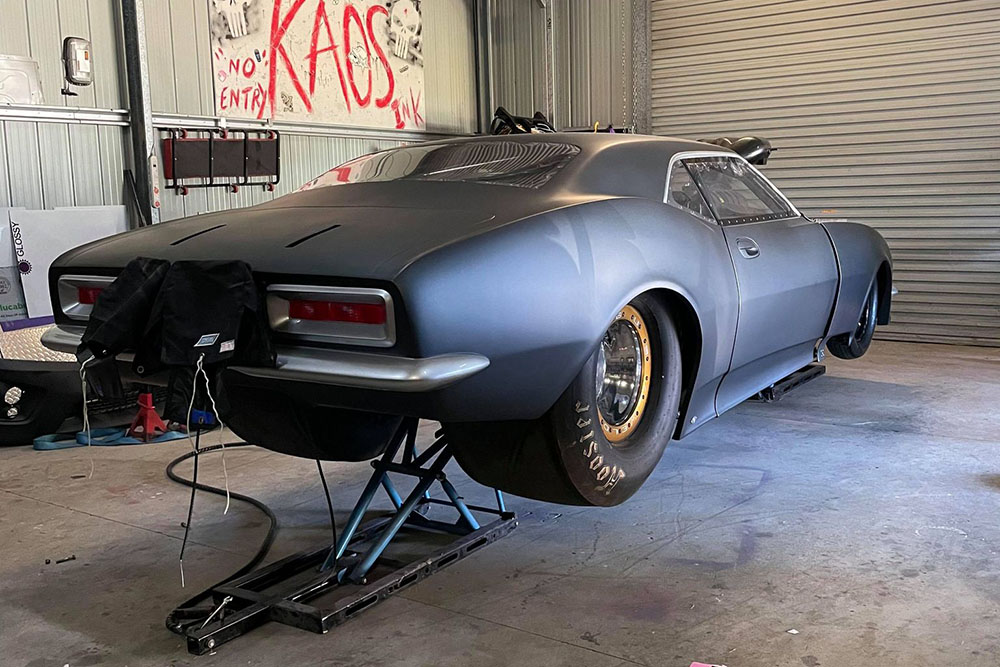 Once finished the car will be heading for Supercharged Outlaws and other like blown classes after some private testing.
"It has been to the boss John Willard of Flatout Services (and will be campaigned under their banner) for new pipes, seat clutch setup etc, and he is helping with the setup to get it performing its best a soon as we can," said Glass
"Hopefully it will be finished by the end of the year to get out for the next season in the class with a lot of dudes I have idealised all my life."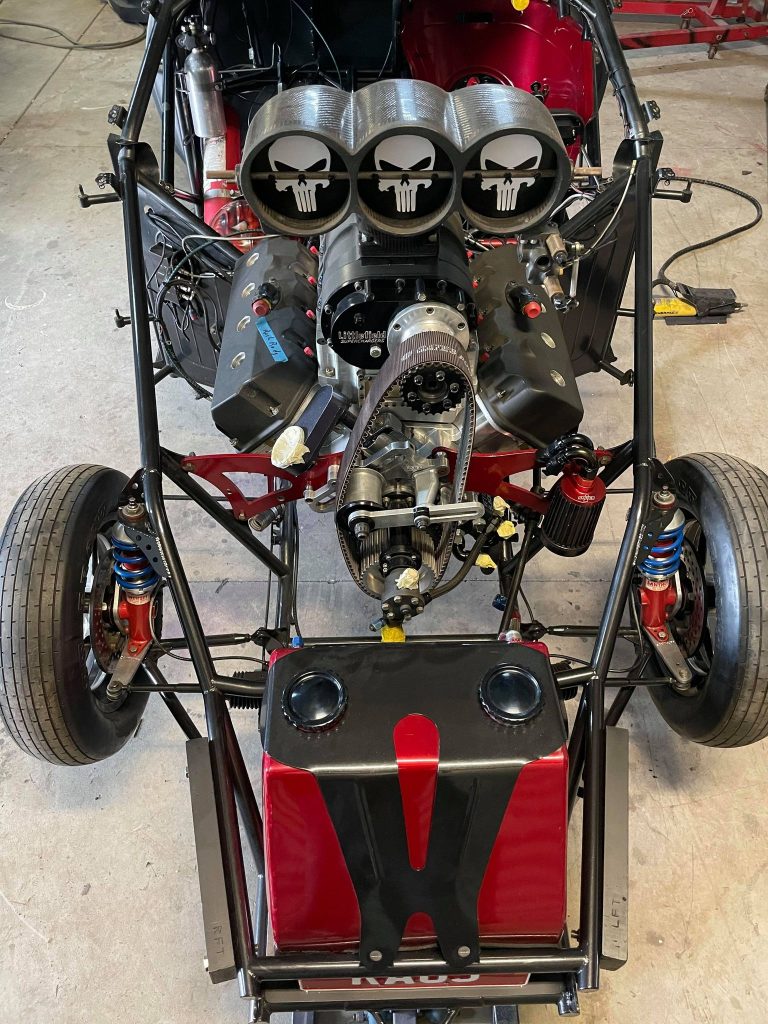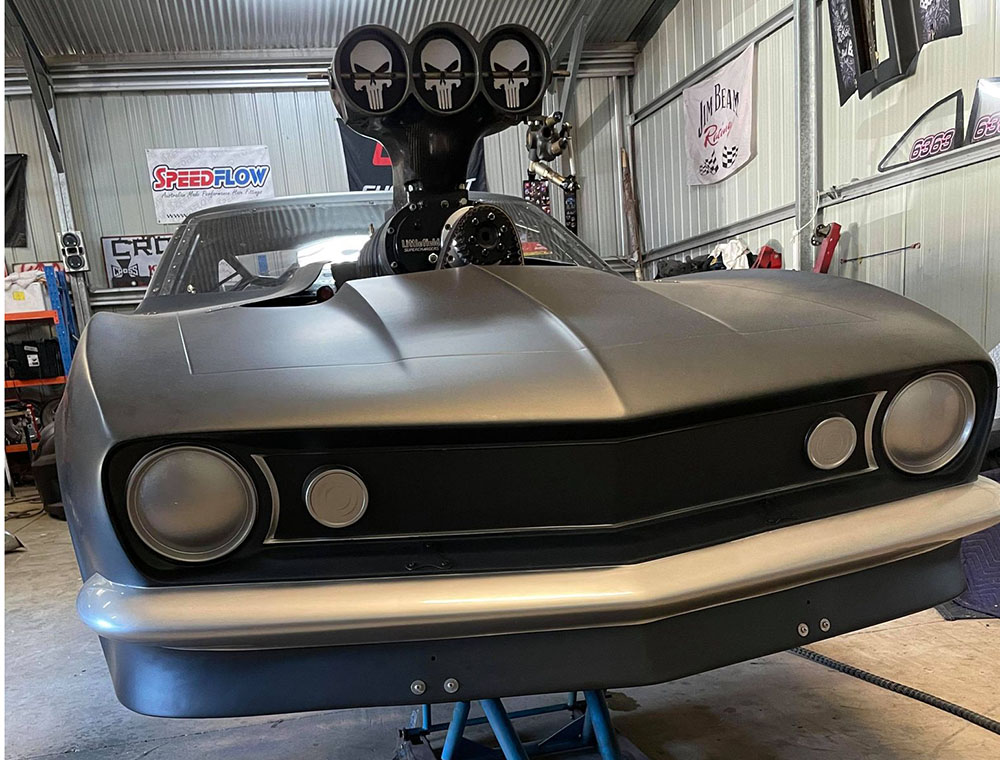 Pete "Glassy" in his last ride.