Damien Harris has won his second event of the inaugural Burson Auto Parts Australian Top Fuel Championship season for Atlantic Oils/Rapisarda Autosport International in spectacular style at the Nitro Up North season finale.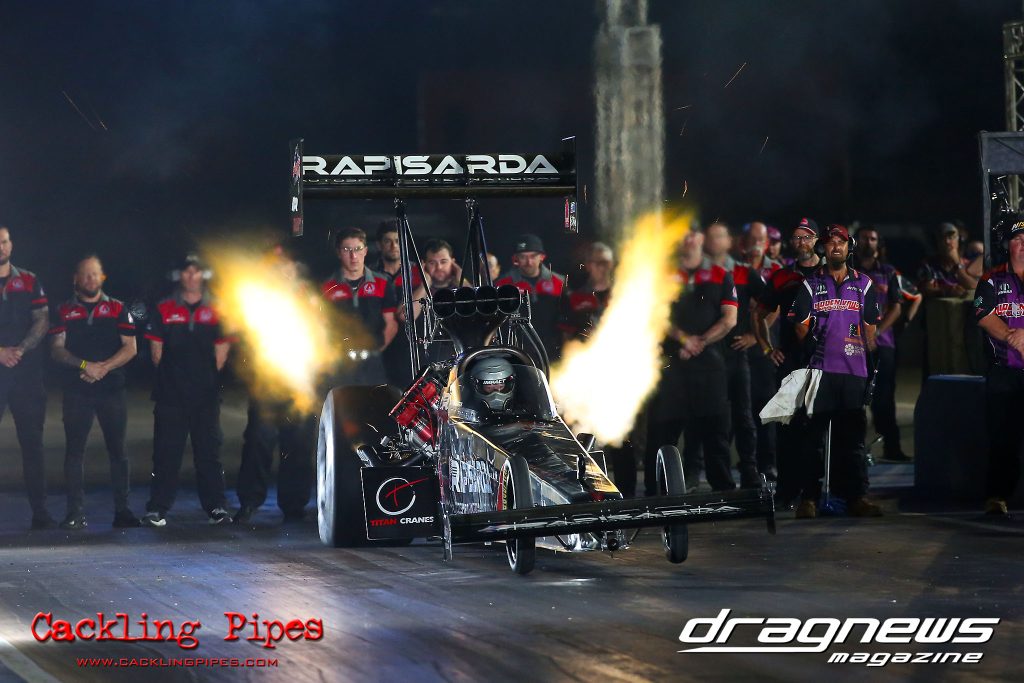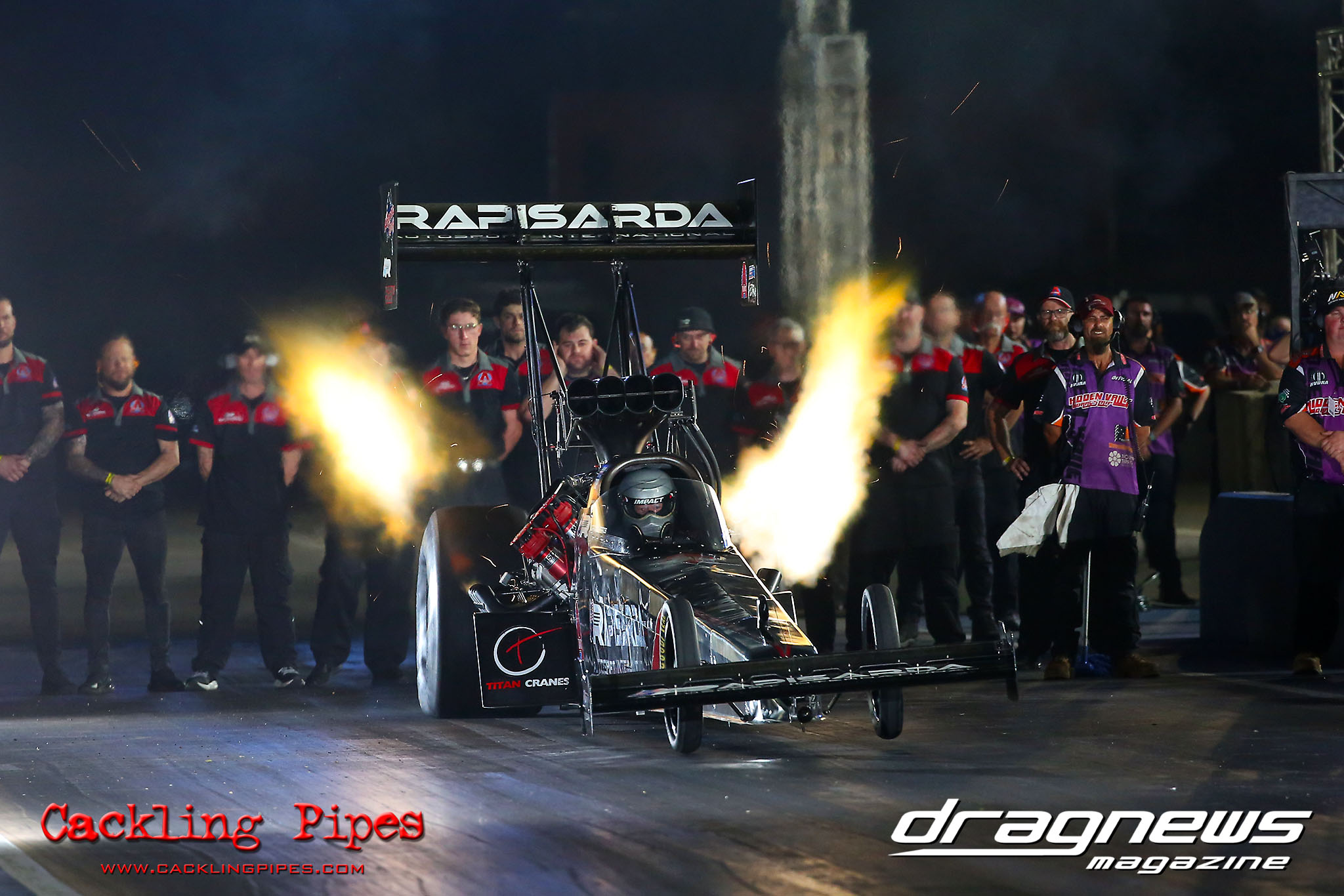 In the sub-tropic heat and humidity of Darwin in Australia's Top End, Harris blazed to glory in the event final with track record 3.85 at 315.34MPH against Peter Xiberras' 3.88 at 313.44MPH, in a crowd roaring side by side battle.
"That was a terrific race with Peter," said Harris. "We left side by side, but I didn't see him on the run. I think the crowd love to see close racing with lots of flames and that's what we delivered."
Atlantic Oils/Rapisarda Autosport International team mate, Wayne Newby closed out his 2022 season with an equally strong 3.88 in the C-Final coupled with a track record 315.64MPH speed, accounting for opponent Phil Read.
"We got it together on that last run," said Newby. "The crew was unbelievable all weekend. Conditions were harsh, and both teams should feel proud of their effort. I also want to thank Santo and the family for allowing me to race and be part of their family this season."
Crew chief Santino Rapisarda echoed, his driver's thoughts, "We had a good run at the end of the meeting and can only wish that we had been able to produce that form earlier on the day. But that's the way drag racing works out," said Santino Rapisarda.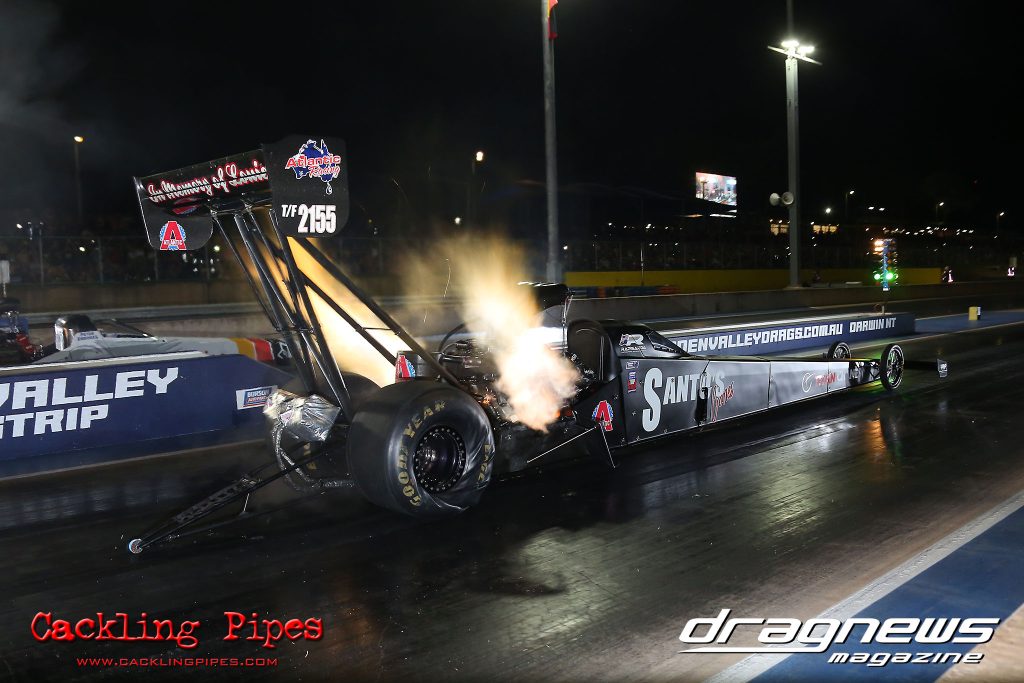 Those harsh conditions through a curveball to crew chiefs the whole weekend as the track grip continued to evolve.
Harris, was one of the few drivers to set a solid time during qualifying with a 3.983 to finish qualifying in second, missing pole by less than one hundredth of a second. Unfortunately, Newby qualified sixth unable to chase the track down, suffering either tyre smoke or tyre shake.
Race day was upset early on race morning in the RAI camp when much-loved truck driver Mario Libreri was rushed to hospital with a kidney stone. Fortunately, he returned later that day to a rock star reception from the team.
Crew chief Santo Rapisarda Jr worked out the track in round one with Newby upsetting top qualifier Read with a 3.99 to 4.02. Harris had to pedal his way through some shake to drive past Shane Olive for the win. In a wild round two, Newby tried to drive through a dose of tyre shake, only to have his RAI dragster swerve violently into the opposing lane, disqualifying the run. For Harris it was a much cleaner run, the team improved on their previous round performance with a 3.911 at 309MPH against Read to storm in to the final.
The event win was Harris' second for the season, the result seeing him finish third in the points, an outstanding effort considering he missed the first round of the series due to border restrictions. Newby would finish the season in fourth.

Rapisarda Jr paid tribute to his driver post-event, "This is a great way to finish the season after missing out at the first meeting," he said. "The conditions were challenging for the crews on both teams. Damien has driven brilliantly this season and we saw again tonight how good he is. It was a shame that Dad was not here to see the team win."  
Long-time RAI sponsor, Atlantic Oils also commended Harris and the whole RAI team on their efforts for the season. "Atlantic Oils feel privileged to be able to support Rapisarda Autosport International on this incredible journey in what is seen as the best Top Fuel championship in years," said Atlantic Oils Drag Racing Sponsorship Manager Suzanne Lazar.