Craig Hodge took out consecutive Red CentreNATS victories recently by claiming the 9 Second Heavy Hitter bracket at Alice Springs Inland Dragway on September 6.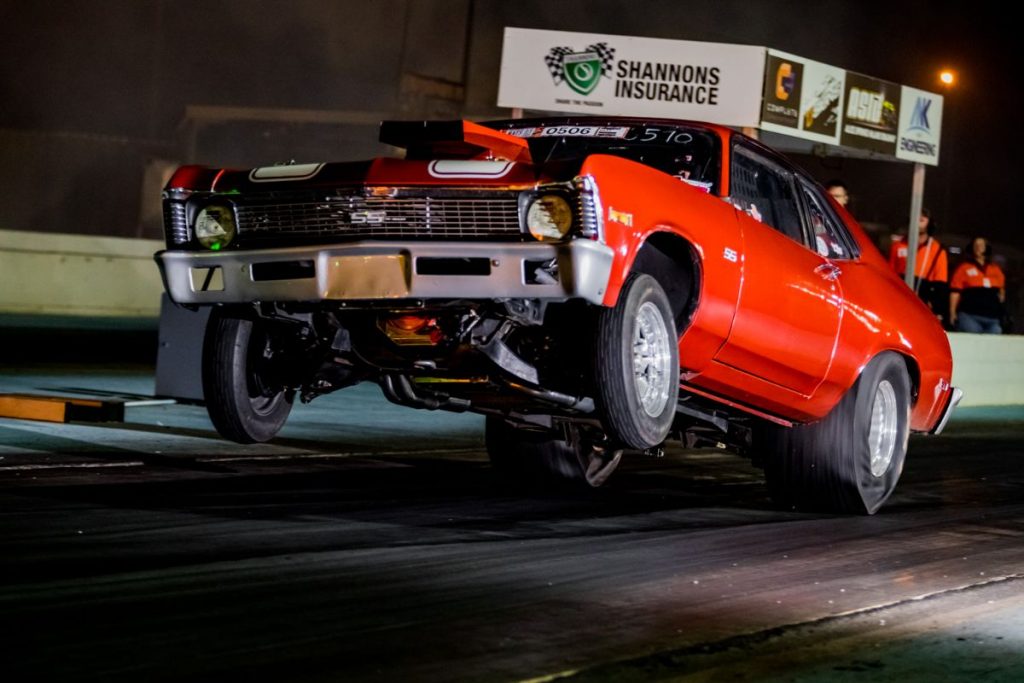 Since taking out the 11 Second win in 2019 in a Holden Ute, Hodge has stepped up to the faster bracket with his new Chevy Nova Sedan and was very happy to take out another victory this year.
At the same time, he also went all the way to the final in the Pro Bracket, claiming the runner-up honours to Darren Mallison.
"I was very happy for the win. Last year I took out victory in the 11 Second bracket and this year I won in the 9 Second bracket, so I am pretty happy with my consistency to be able to do that and to put on a show for the crowd," Hodge said.
"I know the car could possibly be a little bit more consistent if it didn't get the wheels up all the time, but I think the crowd likes the unpredictably of what it is going to do," he laughed.
"Quite simply, I was wrapped to put on a show for the crowd and get the win.
"It was also great to go to the final in the 'Pro' bracket – it was an exceptionally close race and my congratulations go to Darren on the win there."
"The Ute doesn't have a roll cage and so on, and you need a roll cage for the 9 second bracket, so after last year's event I decided to buy a 'proper race car' to go to the next level," Hodge explained.
"My son ran the Ute this year, he came down from Darwin and ran in the 11 second bracket, taking two wins and a lose."
As a local to Alice Springs Inland Dragway, it is no surprise Hodge is a big fan of the venue.
"We are very lucky to have this facility and the government support to be able to allocate the land and build on it – we are certainly luckier than some other States or Territories," Hodge said.
"I think the Heavy Hitters format for Red CentreNATS is an excellent format especially for the spectating public, because both cars leave together, and they can probably make a little more sense of it. We definitely had a good crowd there watching the event and with all the lights and the fireworks it is a proper spectacle.
"I would like to thank all of the track staff, the event staff, the volunteers and all of the other hard workers who put on the show for everyone, it is a big effort for a small town and I think we do it really well.
"I would also like to thank my pit crew – Dan and my sons Liam and Lachlan – for all their help over the event."