Jim Read Racing and the Hydraulink Top Fuel dragster will return to the track for the first time in over a year this Friday and Saturday at Sydney Dragway.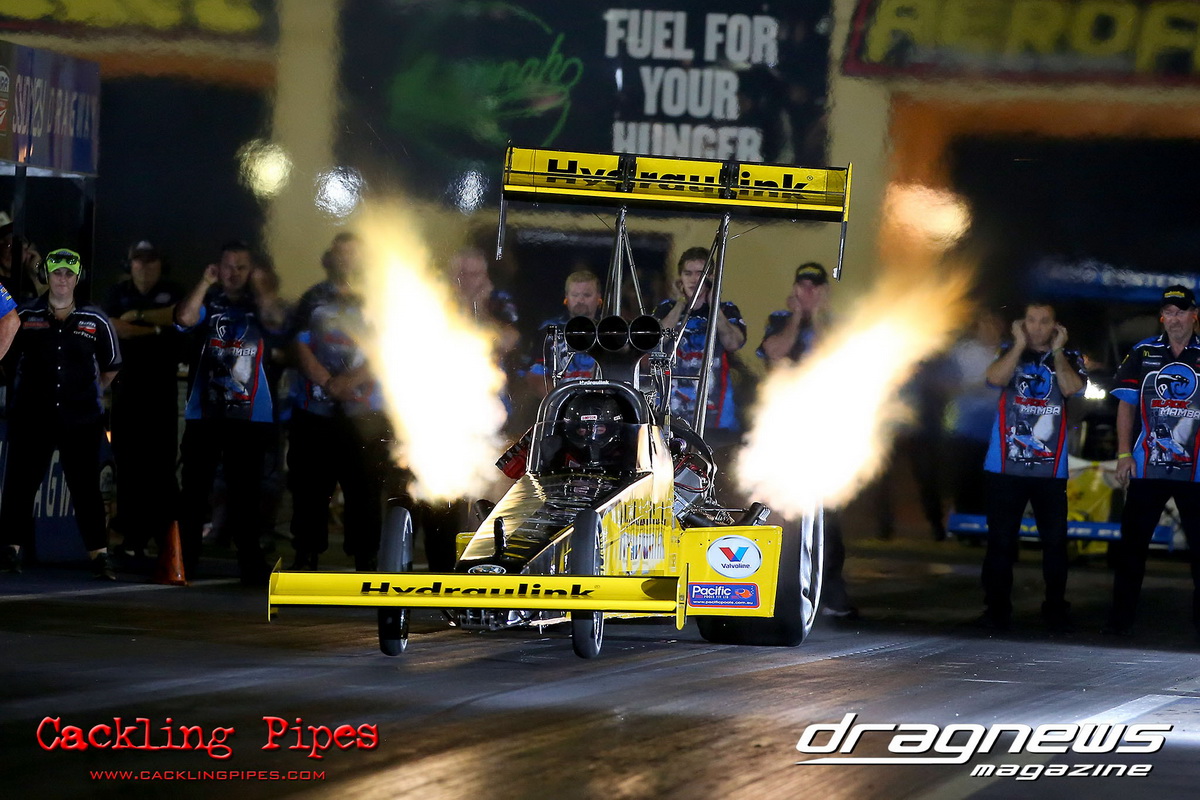 Driver Phil Read will be piloting the 500kmh-capable race car at Full Throttle Friday, and the team are looking forward to testing on a brand new, all-concrete racing surface.
Crew Chief Bruce Read was keen to get some data on the freshly poured strip, which has so far received rave reports.
"I'm expecting the new track surface to be as good as what we would see at Willowbank for the Winternationals," Bruce said. "Whatever Sydney Dragway has been doing for the last two or three seasons has been exceptional, and if they apply that to the new racing surface I don't expect it to be anything less than perfect."
The last time the nitro-fuelled Hydraulink dragster ran at Sydney Dragway, they emerged with a new track record of 3.802 seconds. Bruce said nothing has been changed since those runs.
"We are not trying anything new, so if we can repeat the times we were running in January last year we would be very happy. If a 3.799 were to come up on those readout boards, obviously we would be over the moon."
A Top Fuel team is more than a collection of mechanical pieces; they are highly dependent on people. Bruce said the primary reason behind deciding to go racing this weekend is for the crew.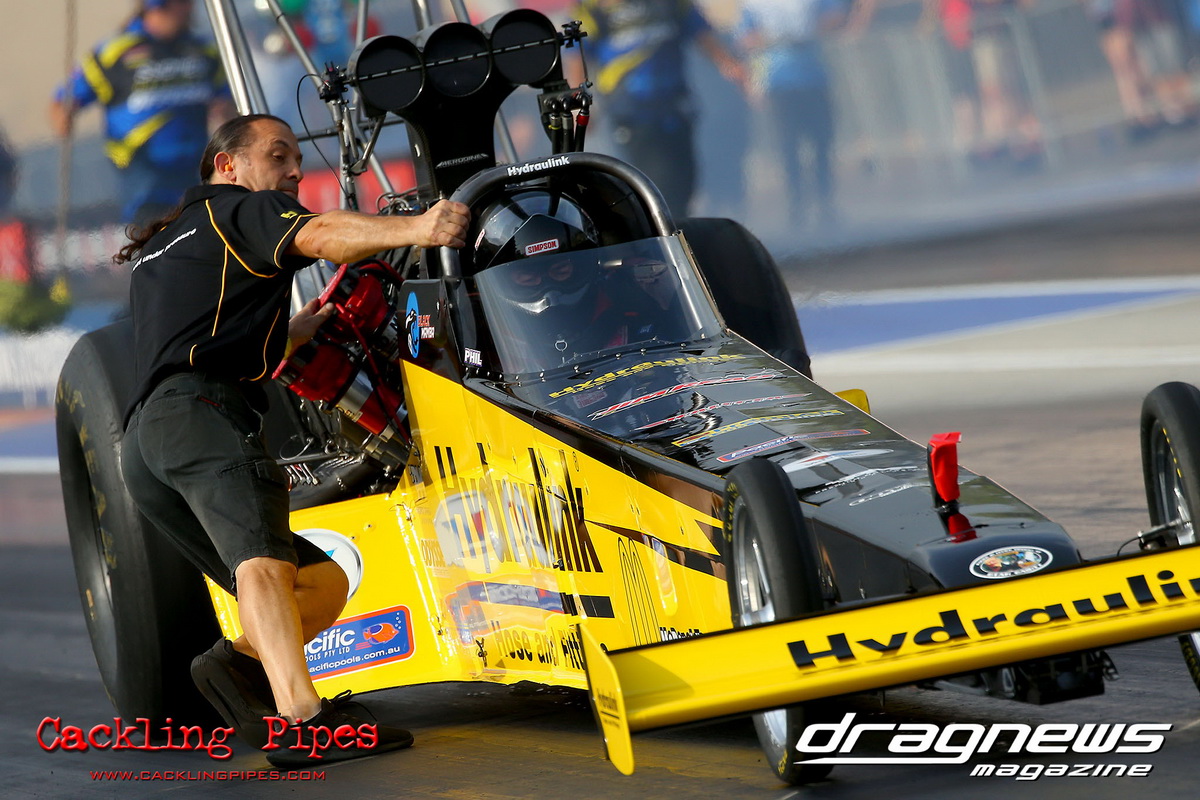 "We are basically getting some runs under our belt, and everyone is really looking forward to it. When you spend a lot of time in the workshop, you can almost forget the excitement that comes when you get to unleash the Hydraulink Top Fuel dragster in anger. That's what this weekend is going to be about.
"It's also important to give Phil some seat time. He is normally on the ball even after we haven't raced for a while, but practice makes perfect and we want to be as ready as possible when the 400 Thunder Top Fuel championship resumes at Willowbank's Super Thunder event in April."
Jim Read Racing expects to make three runs, two on Friday night (6pm and 9pm) and one on Saturday (TBD). Fans are welcome to attend both days to see both Phil Read and Phil Lamattina testing.
"Our plan right now is to make a half track pass first on Friday, then a full track pass in the 9pm session. We simply wanted to run the car for our own enthusiasm, and if some fans want to watch along then that is great too."