Tommy Turic has immediately impressed upon stepping up from Summit Racing Equipment Junior Dragster, taking out the Super Street ANDRA Christmas Tree trophy in his very first Summit Racing Equipment Sportsman Series event in the senior ranks.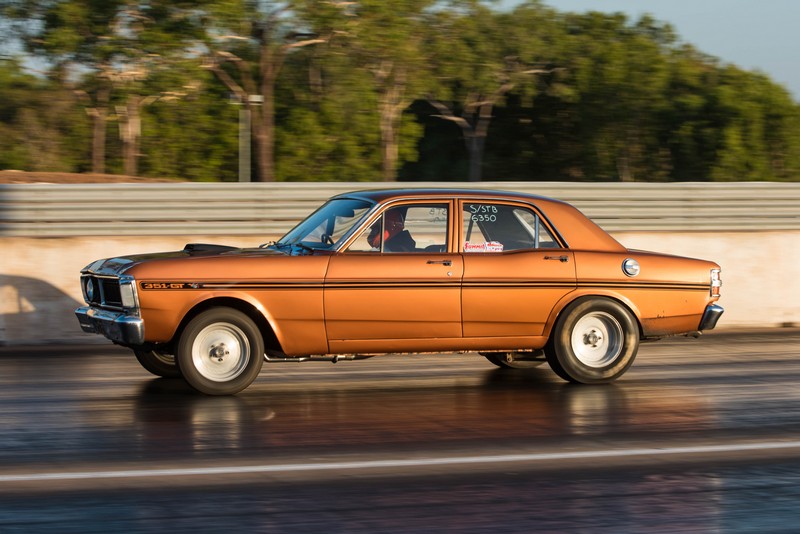 The SRESS season-opening Top End Nationals event was held at Darwin's Hidden Valley Drag Strip last weekend and will be followed up quickly by round two – the Desert Nationals at Alice Springs Inland Dragway – this Saturday and Sunday.
Turic's big victory in his very first national-level Super Street event, which included dispatching the reigning national champion in Lisa Garbellini in his semi-final, has boosted the South Australian's confidence exponentially, with the 18-year-old already eying off the championship.
"I am on cloud nine after that event and am still getting countless messages from friends and family congratulating me on the win," Turic grinned.
"I am confident I will do well this weekend, and I still think there is a bit more consistency in the car that I can bring for the Desert Nationals.
"The goal now is to take home the championship with a home Grand Final at The Bend Motorsport Park, but regardless I am very excited for the whole journey ahead."
Hopping into his now event-winning Ford Falcon has presented a big change for Turic from his Junior Dragster machine.
"The biggest change would be going from a dragster that goes straight to a door car which can get a bit skatey depending on the track conditions," he explained.
"It is something I had to get a handle on, as well as shifting gears as that is not required in a Junior Dragster.
"Other than that prep-wise we were just focusing on finding the car's sweet spot, which we managed to find in Darwin."
Turic has been around the sport of drag racing since his early years and as well as a successful career in Junior Dragsters, he has also been a part of a number of national event victories and a national championship with his father, Vlado Turic, with Tommy undertaking the crew chief role on Vlado's Top Sportsman entry in recent years.
"I have raced at Alice Springs a couple of times before in Junior Dragsters and had heaps of fun with family and friends while also being a part of a couple of wins with my dad at multiple events in the Top Sportsman category," he explained.
"I have to thank my dad as otherwise I wouldn't be here racing without him. I would also like to thank Mark Hunt for the last-minute decision to bring me up behind his camper bus driven by his brother Kim. And also, to all my family; Rachel and Jacob for the help; and also, Maxi.
"Finally, I want to recognise the Darwin and Alice Springs track staff, the Hidden Valley Drag Racing Association, the Central Australian Drag Racing Association, ANDRA and Summit Racing Equipment for making events like these possible."
For Desert Nationals event information, visit www.cadra.com.au
For more from ANDRA, visit www.andra.com.au