Jack Danaher is looking forward to a debut in his new 55 Chev Pro Slammer, with the car ready to hit Willowbank Raceway.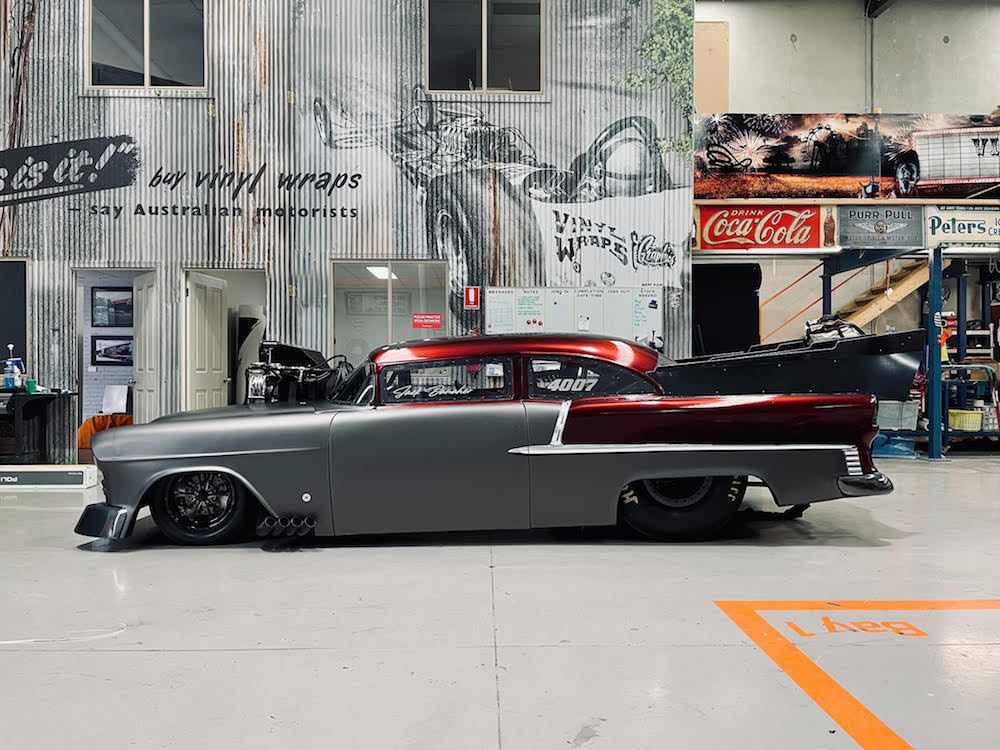 Danaher, a Supercharged Outlaws racer, said the shoebox Chev had some updates carried out by Craig Burns at SCF Race Cars and a new look applied by Matt Czerny at Vinyl Wraps & Graphics.
"The car is just about ready to hit the track," he said. "It's powered by a 451 cube Hemi and PSI blower, backed by a three speed Lencodrive transmission. 
"After many years of running in the Supercharged Outlaws bracket, we plan on continuing that with this car before slowly make our way into Pro Mod/Pro Slammer."
Danaher recently moved back to Noosa, Queensland and is happy to once again have one of Australia's best drag strips (somewhat) close by.
"Our home track will again be Willowbank Raceway and we just can't wait to get back out there," he said.