IHRA Junior Drag Bike will make its Winternationals debut today with six keen young riders ready to show off what the new class is all about.
With their Junior Dragster cousins enjoying the thrills of racing since the 90s, Junior Drag Bike racing has had a slow introduction into the drag racing scene. There have been many hurdles to overcome for proponents with law makers and government bodies, which is nonsensical considering sports like Junior Motocross has been around for many years and far more high-risk for competitors.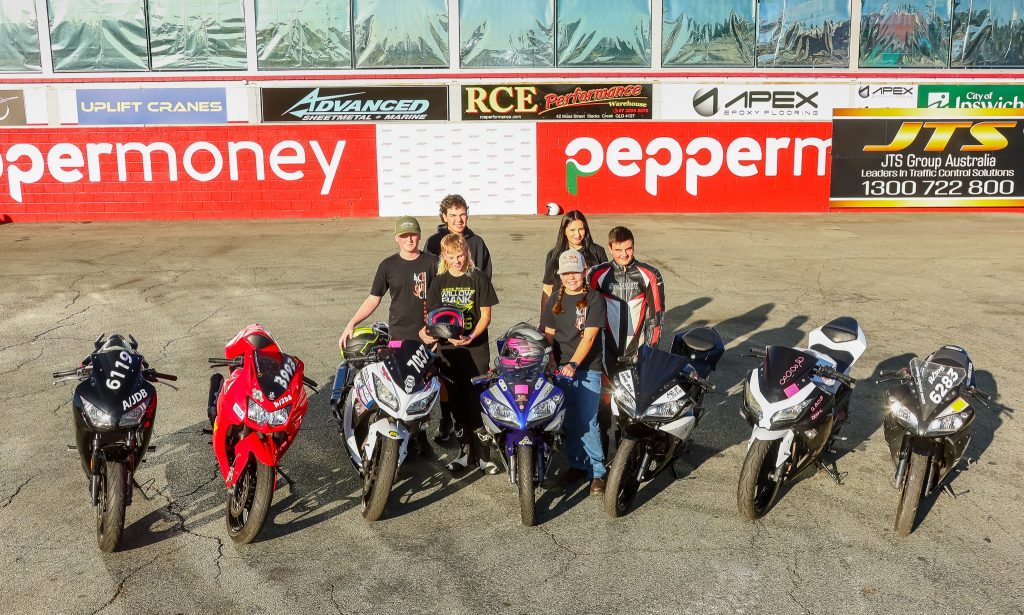 Under IHRA's Junior Drag Bike – which is created for competitors between the ages of twelve and eighteen inclusive – riders are allowed to race production street motorcycles, modified to the limits described in the class regulations on the IHRA website. Fully fabricated framed bikes are also allowed if given approval by a sub-committee that oversees the class under IHRA.
Racing will be traditional dial-your-own over the 1/8th mile distance the same as Junior Dragster with the following classes:
A/JDB – For riders between the ages of 13 and 18 years inclusive. limited to ET no quicker than 8.90 seconds and top speed not faster then 80MPH (129 km/h). Class engine capacity limits 161cc to 350cc
B/JDB – For riders between the ages of 12 and 17 years inclusive, limited to ET no quicker than 9.90 seconds and top speed not faster than 70MPH (113 km/h) – Class engine capacity limits 120cc to 160cc
"This is a great opportunity for the sport to move forward with a clear pathway for future two wheel exponents of drag racing to cut their teeth at a young age, progress through the ranks, and that this moment has been a long time coming," said CEO of IHRA, Maurice Allen.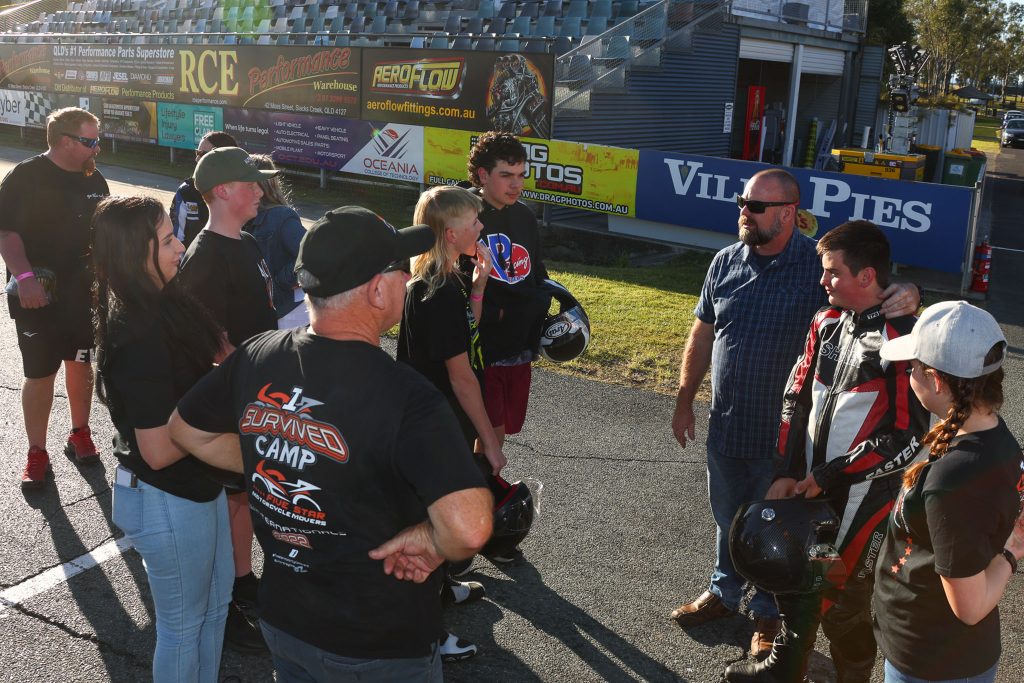 Behind the scenes, Ken Collin, Mick Withers, Brian Alvisio, Shayne Holmes and Tony Wilson were key contributors in making the bracket happen under IHRA. Particularly, Wilson who has been running a Junior Drag Bike programme at Benaraby Raceway for ANDRA, building and providing communal bikes to any young racer, giving them a chance to race without necessarily already having a bike of their own yet.
"Some time ago I decided to do something about promoting and building up the Junior Drag Bike scene," said Wilson. "The idea behind these bikes are; if someone is interested in getting into Junior Drag Bike I will provide these bikes at no charge for them to do their licence on, or even for a race meeting. They will need to obviously meet all the background requirements first, for which ever governing body they will race at, but this could possibly be any track on the East Coast of Australia."
You can find out more details about this here: https://www.facebook.com/juniordragbikeoz/
We saw the first passes made in IHRA Junior Bike at Willowbank Raceway's Super Thunder event in April with James Lowday and Bobbie-Nicole Schluter making a few exhibition runs.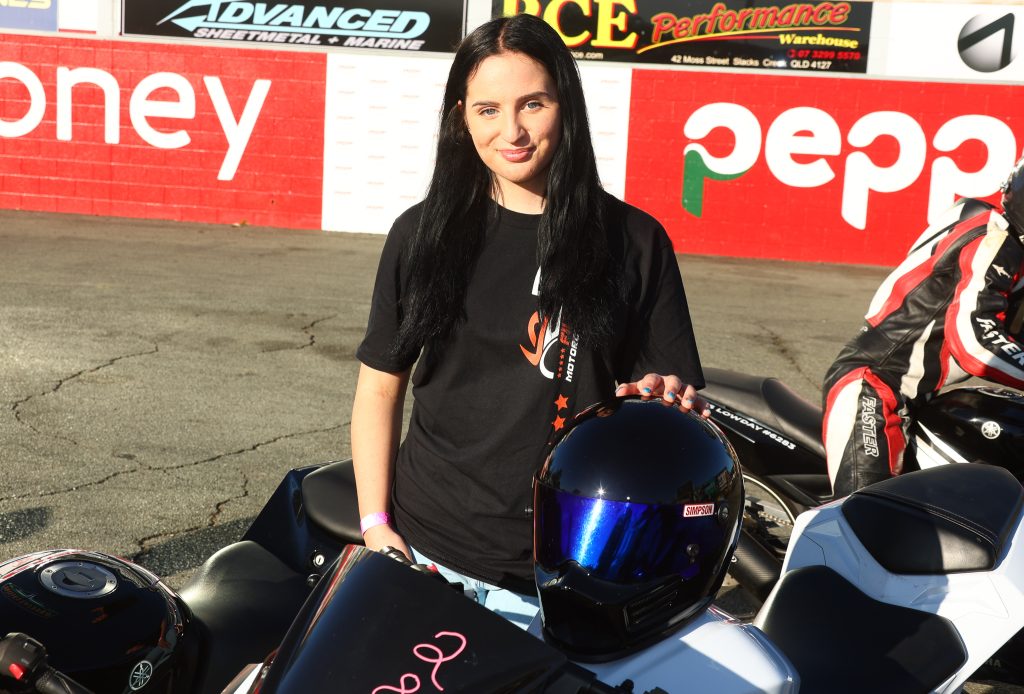 For Schluter, the chance to run Junior Drag Bike is the first step in her racing goals.
"Is there anything better than drag racing, especially on two wheels? I just love every bit of if on and off the track," she said. "My racing goals are to win a Christmas Tree in Australia, move up to Pro Stock Bike and then race in America and aim for a Wally!"
The inaugural riders racing in the first ever Junior Drag Bike competition at the 2022 Gulf Western Oil Winternationals will be, Lillian Hagan, James Lowday, Tom Ryan, Bobbie-Nicole Schluter, Jaidyn Schofield and Christian White – good luck.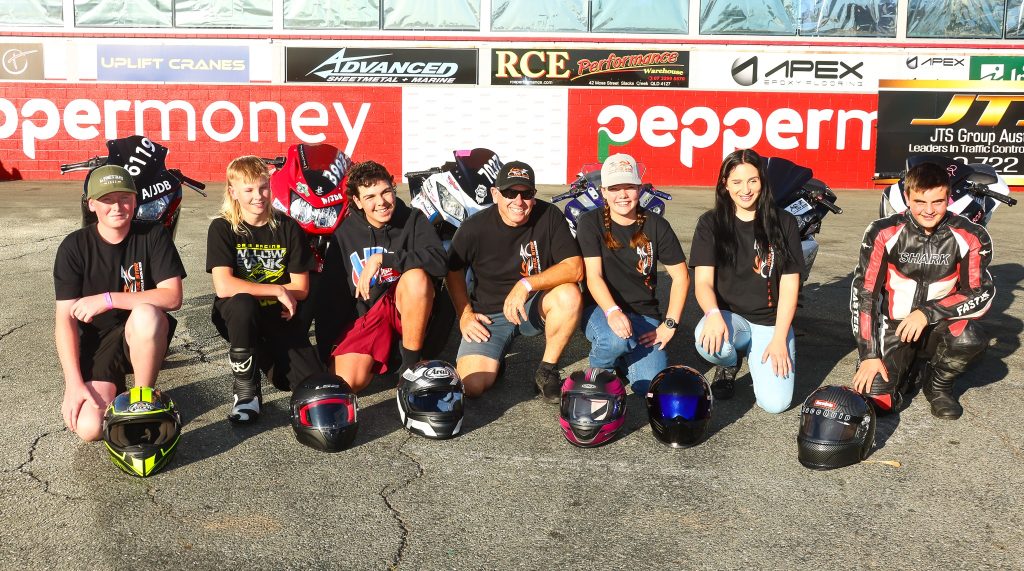 Photos courtesy of Drag Photos.
– Drag News Magazine