Lamattina Top Fuel Racing will be taking a two-pronged attack in the newly announced Australian Top Fuel Championship.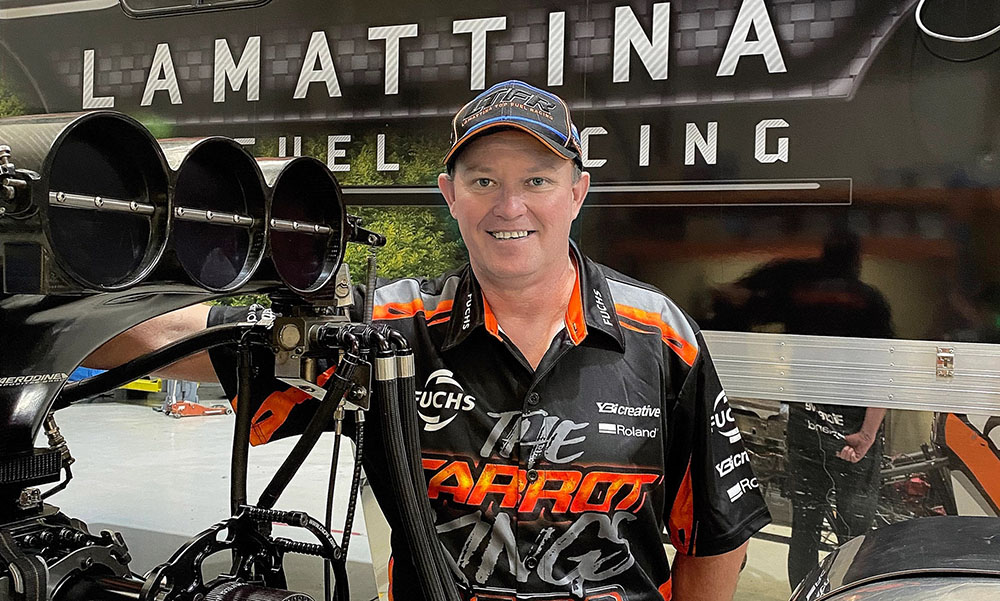 The Australian Championship-winning team has flirted with a second car at selected events over the recent past, but the new championship structure will see two of Australia's premier drivers push the team to highest level. With the second LTFR seat previously occupied by a 'who's who' of drag racing royalty that includes John Lamattina, Cameron Ferre, Richie Crampton, Kelly Bettes and Aaron Hambridge – the new team driver is the highly experienced and regarded, Shane Olive.
Olive will join the team for the new Australian Top Fuel Championship that will include two races at the team's local Sydney Dragway plus two races in Victoria, a round in Western Australia, and a secret Grand Final event.
Team boss Lamattina added, "Firstly, we are so grateful to have had Shane working within our team to develop our program, but to have him as an LTFR driver is awesome. Shane is so experienced and fits so well with our team, it was really a no-brainer."
Olive has been drag racing since he was 17 years old and has worked his way through the ranks in brackets such as Super Street, Super Sedan, Doorslammer, Fuel Altereds and the Aeroflow Outlaw Nitro Funny Cars.
Even though Olive has driven some quick equipment with a best of 5.44 seconds at 440km/h over a quarter mile aboard a nitro funny car, he will now be faced with the challenge of 3.8 second passes at more than 500km/h over 1000 feet.
Shane smiled at the thought of testing the new car, "I have worked on Top Fuel Dragsters and been around them most of my life. I have always admired the speed and challenge that these cars offer, and I have been given a once in a lifetime opportunity to race with Lamattina Top Fuel Racing. I'm so excited and thankful."
Lamattina concluded, "We have much of the same crew and some new faces to help the team run at the highest level, so it should feel like business as usual even with the second car. We are ready!"
The addition of Olive as the second LTFR driver for the 2022 Australian Top Fuel Championship Series will bring the minimum total number of Top Fuel dragsters to six and fans could potentially see 7-8 cars race at one or more events in the new series.
For more information about the Australian Top Fuel Championship Series head to – www.facebook.com/TopFuelAustralia