When Darren Mallison took out the Pro category at Red CentreNATS earlier this month on debut, he did so with a winning margin of just 0.011 over runner-up Craig Hodge.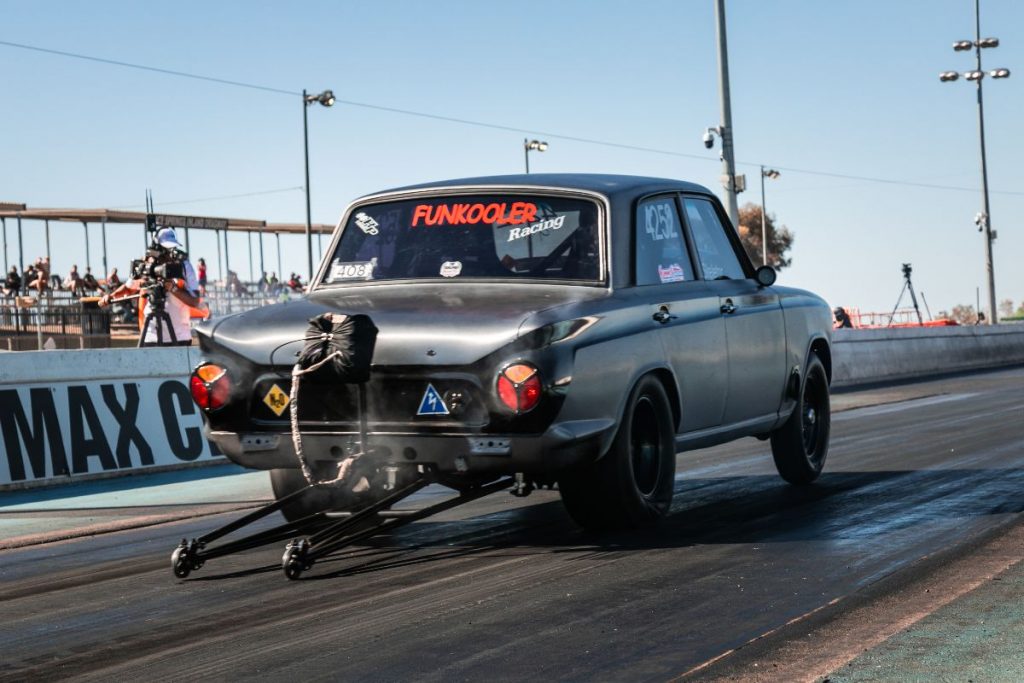 While the September 4-6 weekend ended on a high for the 55-year-old from Mount Barker in South Australia, it didn't get off to a great start.
"It started out pretty badly because my tow vehicle broke down about 40 kilometres out of Alice Springs on the way in, I didn't get it back home until a week after the event with both the drag car and the tow vehicle coming back on a semi!" Mallison said.
"But while it started badly, we thought we just have to get out of our head and concentrate on racing, and that is what we did.
"The dial your own Pro concept turned out pretty well for us and the car ran perfectly.
"I am always confident when I go away but I think most people are, you go there to win and we went to have a proper crack at it and we did. I was pretty calm throughout the eliminations and it felt good, I had the confidence in the car and it all came together.
"When it came to the final, it was pretty tight against Craig Hodge and his Chevy Nova – we won by 11 thousandths of a second in the end. Craig was pretty sharp and also won the 9 second bracket – I met him for the first time this year and he is a good fella.
"It was a fantastic event and we are already looking forward to coming back next year!"
While it might have been Mallison's first Red CentreNATS, it was not the first visit to Alice Springs Inland Dragway for the director of Mallison Transport, who also makes fish tanks for Elite Fish – the other family business – when he isn't driving.
"I have raced at Alice Springs before for the Desert Nationals in 2019 and I am definitely a fan of the track. It has a nice surface, plenty of run off, a good pit area and the people are really great.
"The Alice Springs and Red CentreNATS staff did a great job, and that is a big part of why I booked my ticket for next year right away. They run it really well and the track staff are really friendly and supportive, I can't say enough good things about them and we are really looking forward to coming back with a whole group of people next year."
After such a successful outing, it isn't just the track and event staff that Mallison wishes to thank.
"Graeme Horner looks after the car for me – he prepared it for the event and it was absolutely perfect. He plays a massive part in building and maintaining this car of mine so I cannot say a big enough thank you to him," Mallison said.
"I also need to thank my crew chief Mick, who is also my brother. He comes away with us wherever we go, he gets the car ready and is very methodical and sometimes a bit grumpy, but he is really good for me."