The opening event at the country's newest track will bring to a close the 26 year career of former Taswegian, now Victorian Mod Bike racer Shane Walker, and he has to borrow a bike to do it.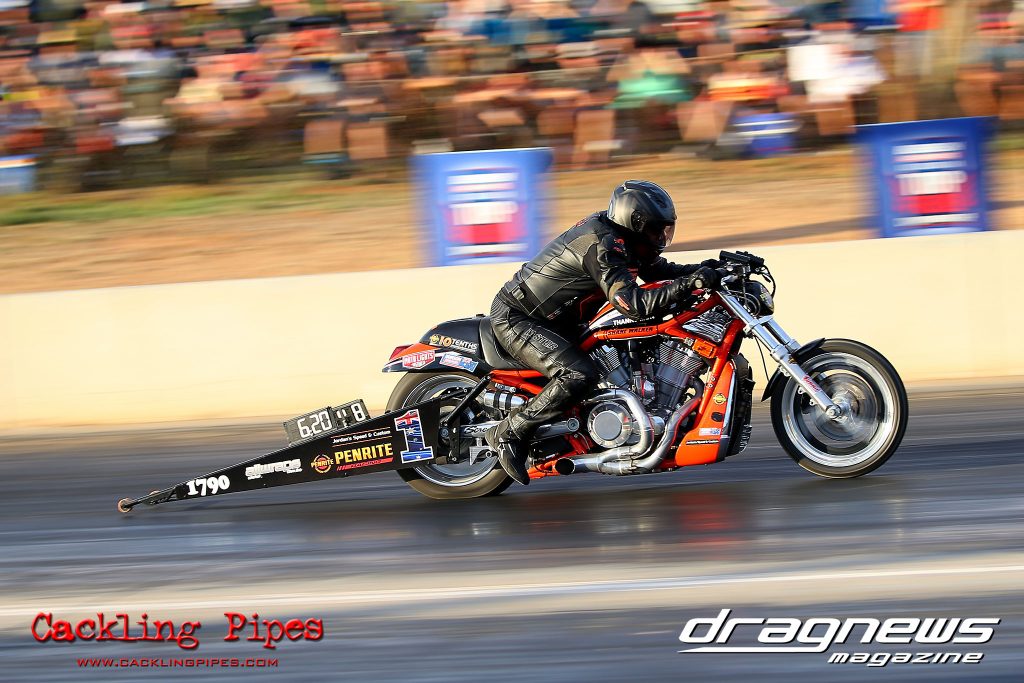 Walker commenced racing at Tassie's Tarmak Dragway back in late 1996 on a Honda 500 four. His second season saw him aboard a GPZ1100 and his first venture to the mainland in early 1997 being the Nationals at Calder.
A few seasons later he purchased the ex Col Linney Suzuki GSX1100 based comp bike and then had a short stint in Top bike aboard the ex Tony Lang Suzuki turbo nitrous funny bike.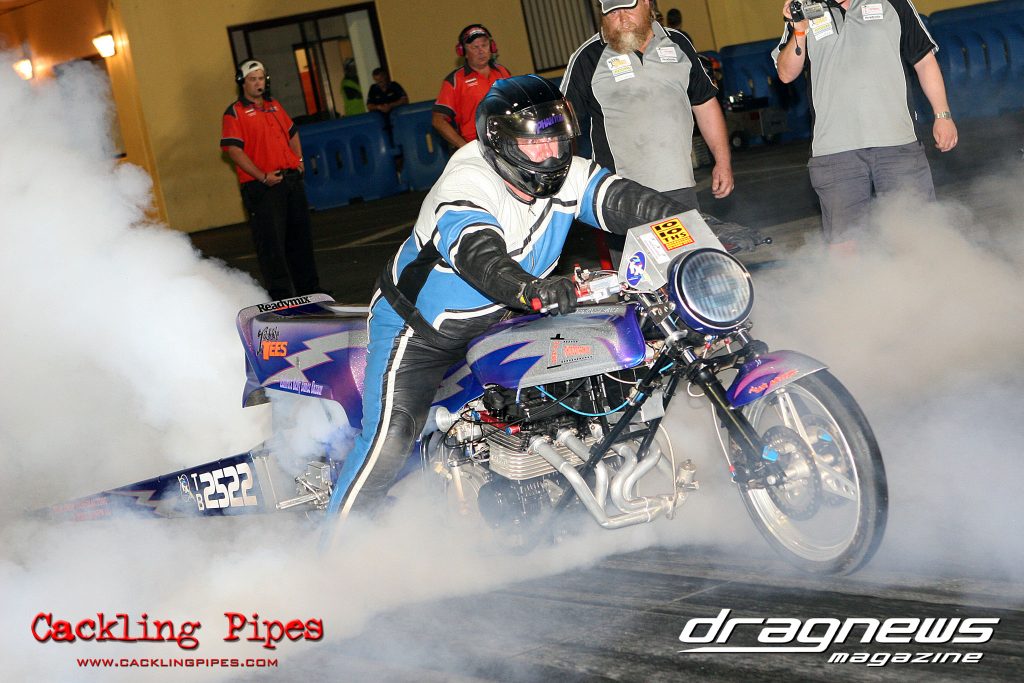 With the funnybike holed up at Terry Sainty's in Sydney and not satisfied with just racing there every few months as funds permitted Shane took to commentating at Tassie meetings, running the track web site and was the Tasmanian Drag Racers Assoc. Treasurer for a time to support his local track.
He was also responsible for organising the likes of Phil and Sam Parker, Tony Frost, Peter Bartlett, Corey Scholes and Geoff Kempe to attend Tassie Nats, the state's biggest event of the year, to support headliners like of Bray, Stevens, Fabietti and so on.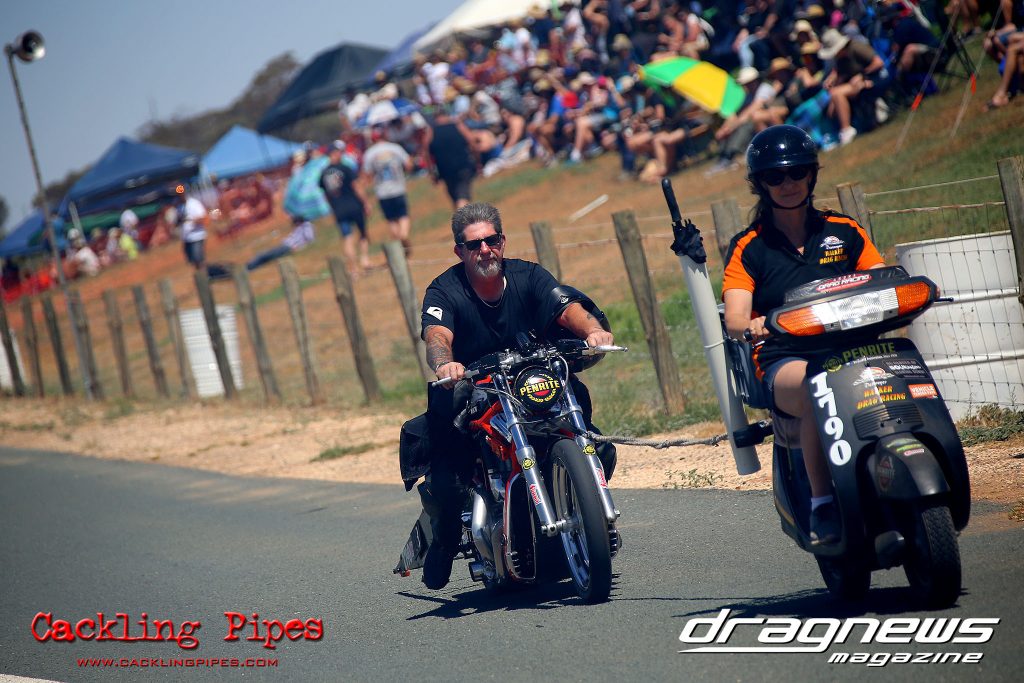 A short hiatus racing jet skis followed the funny bike before the call of the big black dyno saw the arrival of the familiar Harley Destroyer affectionately known as "The Mistress" which he has campaigned since.
With two Tassie Championships under his belt combined with the costs of travel associated with the Bass Strait, Shane decided to relocate his life to Victoria in 2013 and test himself against the country's best riders in the ANDRA Summit Racing Equipment Sportsman Series with the hope of snaring a famous ANDRA tree.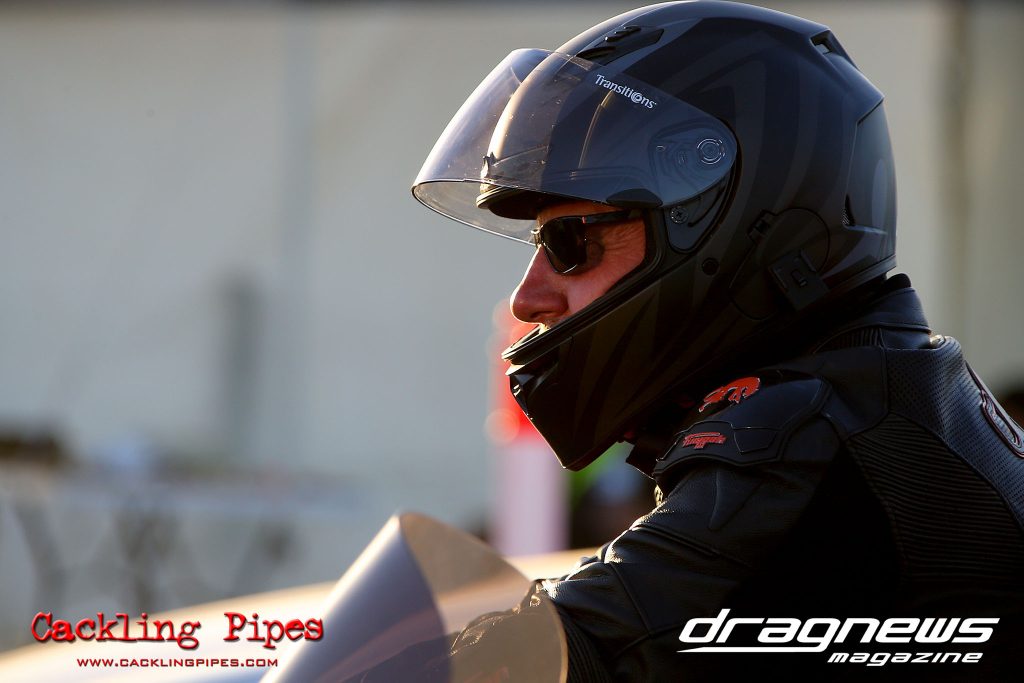 Mildura was to be a happy hunting ground with his first National Event win coming in Sept 2014 with 3 more to follow in the years since. South Coast Raceway at Portland saw a couple more, including the Phil Parker Memorial which meant so much to him. Adelaide rounds out the 7 National event wins and there are several runners ups and national open wins at non championship events.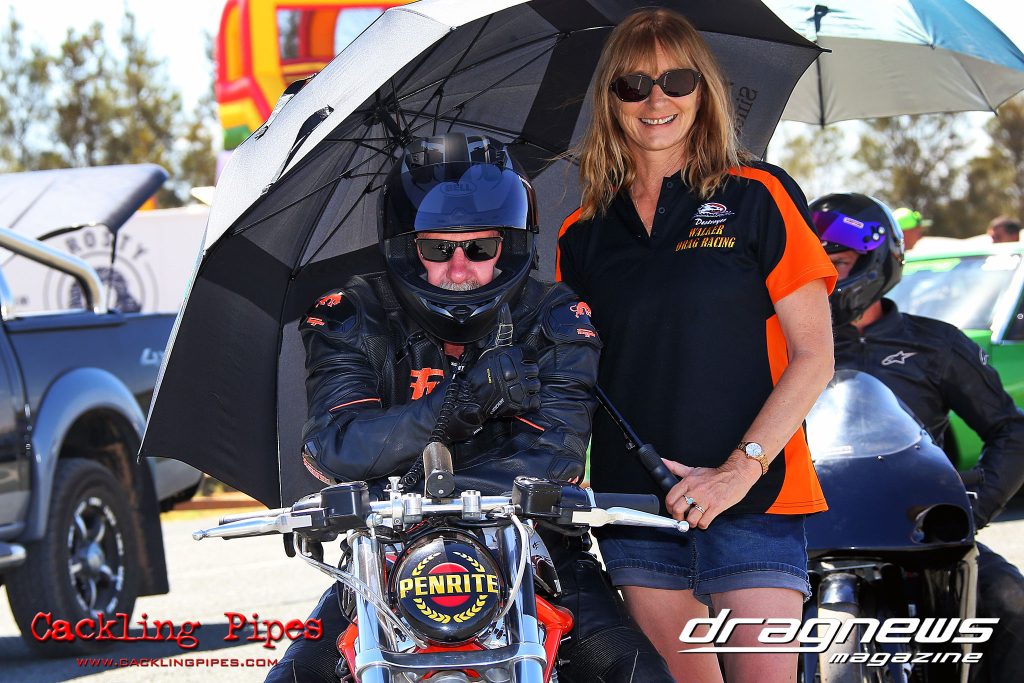 In 2015 Shane met Monika and despite their second date centring around Mon learning to tow the Destroyer with the scooter around the streets of Epping, she stuck around and has been a familiar face at tracks around the country since. Shane credits a lot of his success to Mon's calming and grounding influence.
As the seasons rolled by Shane dared to dream of a National Title after coming close a couple of times. In 2021 after an extended Covid affected series spanning 2019/20 and 21 the dream became a reality when a win at Portland followed by a win at Mildura's Grand finals was enough to claim the National Championship.
He backed that up in 2022 travelling to Perth and clinching the title after another good result at Mildura put him within a few points of the points leader.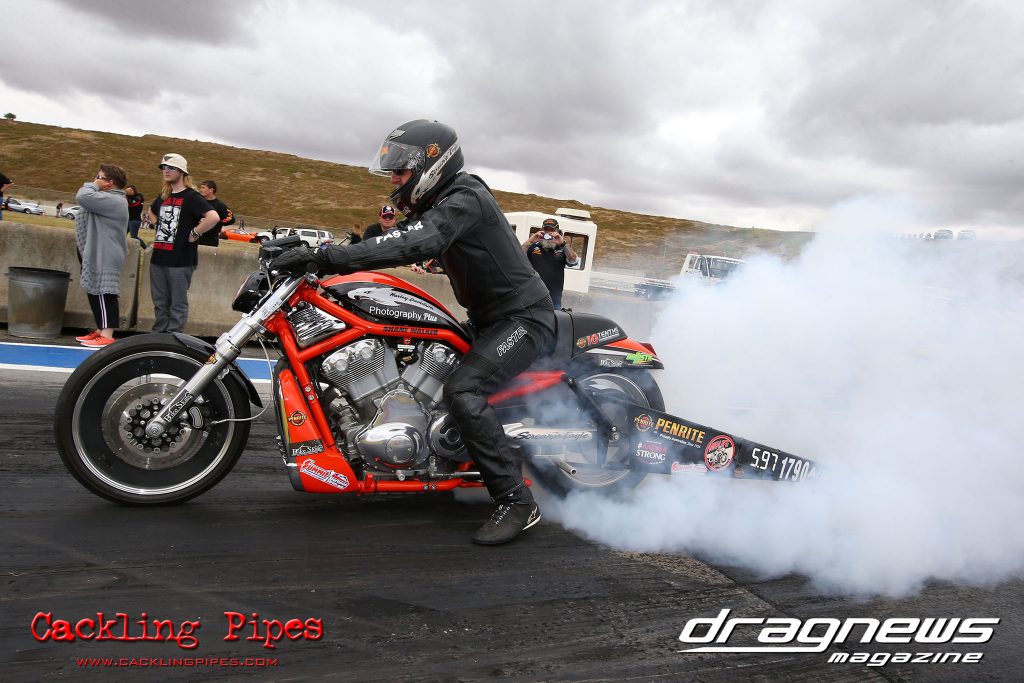 With other plans afoot Shane decided that the 2023/24 season would be his last, and after freshening up the Mistress he was looking forward to the Summit Racing Equipment Sportsman Series round at the Bend and running selected other events.
In the current economic climate Shane thought the bike may take some time to sell so decided to advertise immediately. The bike sold the very next day, presenting Shane with a dilemma – he was entered for The Bend and dearly wanted to compete at the event, but he had no wheels.
In stepped long-time friends Tony Frost and Rob Cassar with offers to provide a bike for the event which will see Shane aboard Frost's Suzuki for what in all likelihood will be his farewell event.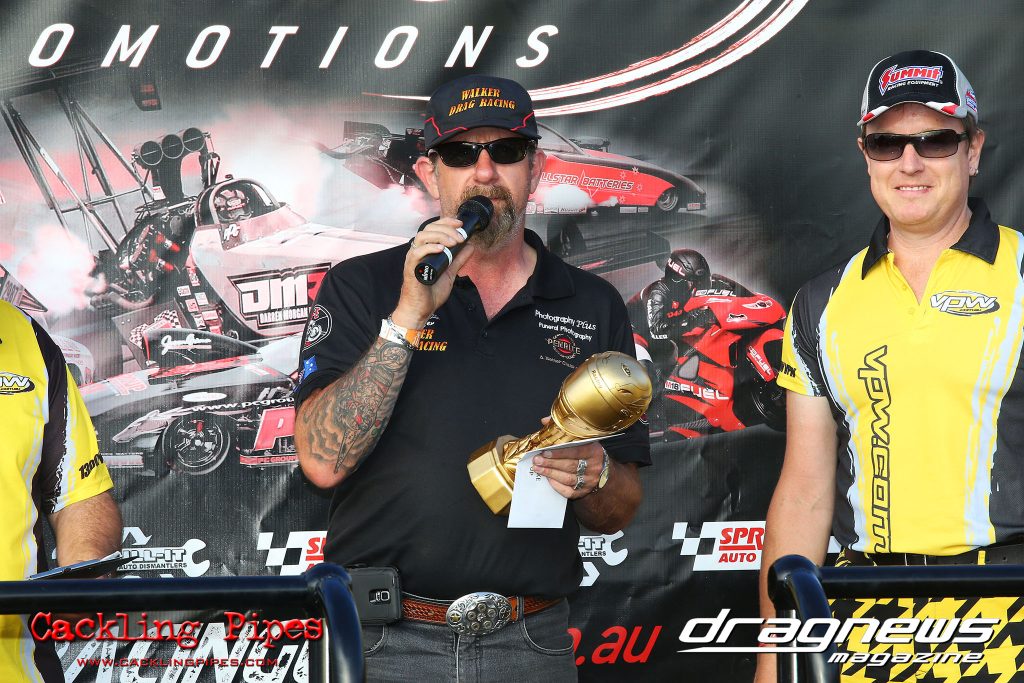 When asked what about his racing most stands out, Shane replied, "the friendships," closely followed by the National Championships.
As for the future a big lap of the country in the caravan is planned for 2026-ish but until then he says he aims to continue on the Vic/Tas DC, and National Rules Committee for as long as he is required and also continue his steward training.
Shane would like to sincerely thank Mon for all her support, along with long time sponsor Penrite Oil and major sponsor Safety Wise for their invaluable support.