The first round of the brand-new National Drag Racing Championship was presented by Australia's brand new world class drag racing facility, Dragway at The Bend. More than 300 racers and 30,000 spectators created an incredible atmosphere for the first major event at what proved to be an amazing venue with a super-fast racing surface. There were some incredible individual and category performances and the venue, officials, and competitors shined throughout a great occasion for drag racing in Australia.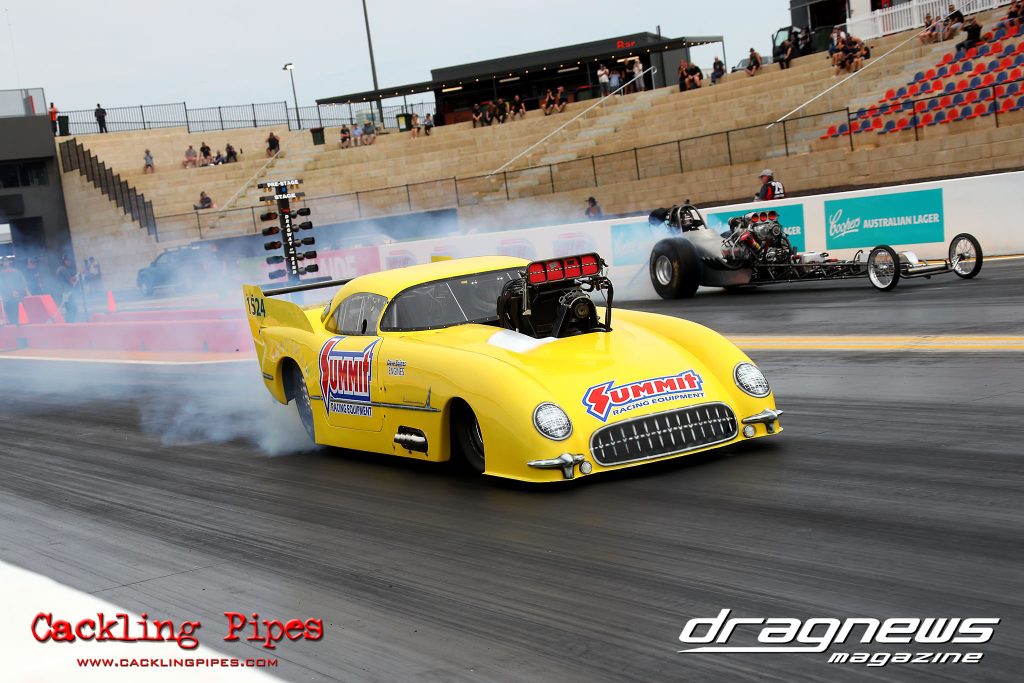 Unfortunately, gale force winds and a large number of on track racing incidents during Saturday qualifying caused major disruption to the Aeroflow Sportsman Championship schedule, meaning a number of categories did not complete qualifying.
As a result, sanctioning body ANDRA in consultation with the Meeting Director and NDRC, advised racers on Sunday morning that the most reasonable course of action was to go straight to elimination racing, and that all Sportsman entrants would receive 20 championship points. This was communicated to racers at the drivers briefing, and most took the opportunity to continue racing.
There is no doubt that this outcome was far from perfect, but all involved in the process acted with the best interests of fairness in mind. That being said, a full review on decision-making procedures moving forward will be conducted by the NDRC.
Group 1, including Top Fuel, Doorslammer, Pro Stock Motorcycle and Top Fuel Motorcycle, was able to complete their racing rounds due to their much smaller racing fields. Completing Group 1 also allowed the NDRC to fulfil its broadcast commitments.
The NDRC crew, race officials and venue team worked far beyond the scheduled finish time of 7pm, and as a result the event was able to produce winners and runners up in a number of categories including (as advised by ANDRA at this time) Junior Dragster, Competition Eliminator, Supercharged Outlaws, Super Stock, Super Street, and Super Sedan.
The NDRC will award Aeroflow Sportsman Championship gold and silver trophies to winners and runners up of those categories via post very soon.
Thank you to all of the racers, crews, fans and officials who helped make history for South Australian drag racing at Australia's newest and (potentially) fastest track – Dragway at The Bend. It was an exciting and challenging weekend, and congratulations to everyone involved.
This weekend the NDRC heads to NSW for the Sydney Nationals. Tickets available at www.ndrc.tv or watch live and free on 7+ Saturday 28 October from 3PM (Sydney time).