Alice Springs' newest Junior Dragster racer, Annalyse Mowry, is excitedly looking forward to this weekend's Desert Nationals at Alice Springs Inland Dragway where she will make her racing debut.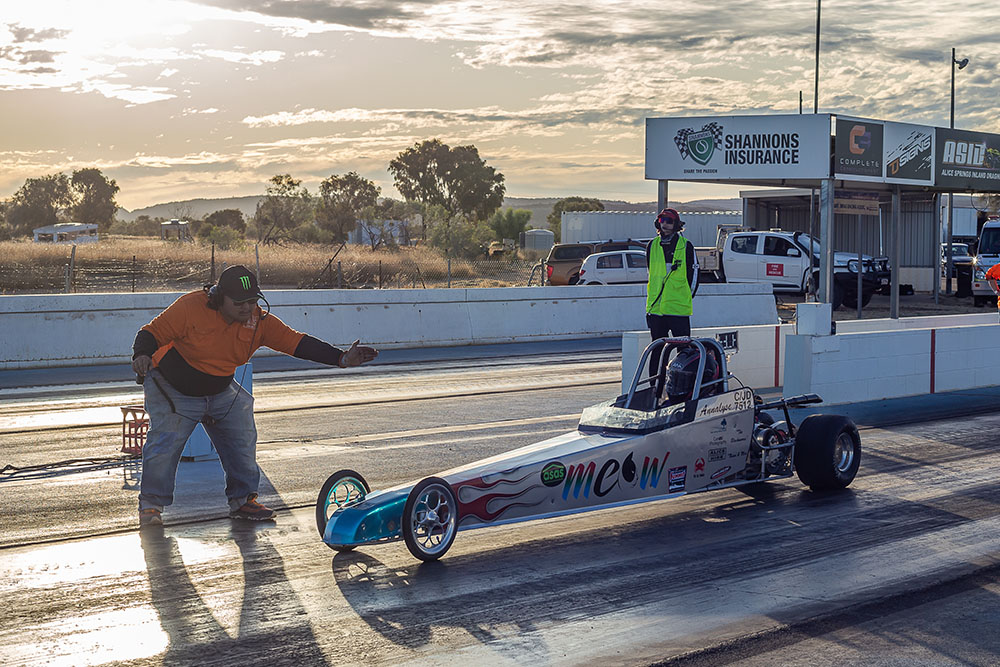 The Desert Nationals (July 23/24) marks round two of the 2022/2023 Summit Racing Equipment Sportsman Series, which kicked off last weekend with the Top End Nationals at the Hidden Valley Drag Strip.
Annalyse completed her licensing in late May after first seeing the bracket in action last year.
"I saw the Junior Dragsters at the 2021 Desert Nationals and they looked really fun. I like going fast, and my parents were really supportive in helping me get started," said the nine-and-a-half-year-old.
"Cooper Plummer's old dragster happened to be for sale, and we jumped on it!
"I was nervous going down track for the first time for my licensing, but excited once I did my first run. I was really tired after all the excitement.
"The Desert Nationals will be my first full racing event. I am a bit nervous, but excited. I hope it will be fun to have other Juniors to race against – there's going to be a lot of people watching which is scary.
"Hopefully I can just have some good runs, get a little faster, and get more comfortable in the car. I'm also hoping to learn from the other juniors at the event.
"I hope to race the rest of the races at Alice Springs Inland Dragway this season, and maybe next year we can try some new tracks as well."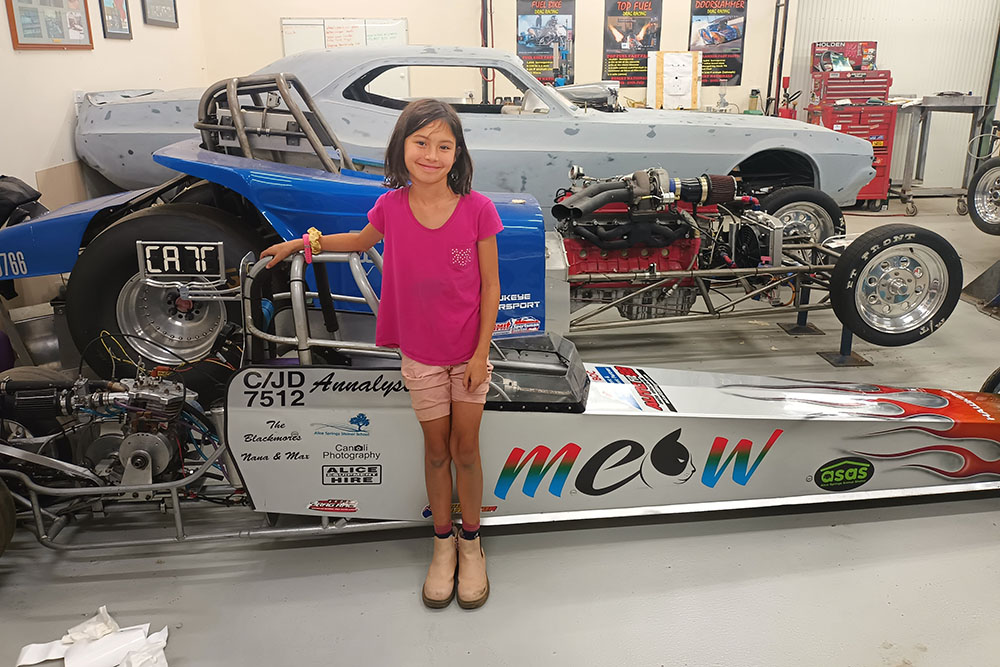 Away from the track, Annalyse loves spending time with her cats and spreading the 'adopt don't shop' message.
"I want to thank my cats Mulberry and Mango, and also my parents, family, friends, and ASID family for their support," she said.
"I also want to thank my sponsors: BOC Gas and Equipment, Autofit88, No Dice, Alice Springs Steiner School, Alice Equipment Hire, the Hodgins at Hawkeye Motorsports, and Canoli Photography.
"I hope everyone has a great racing weekend this weekend, and I also would like to encourage everyone to adopt a cat from their local shelter."
For Desert Nationals event information, visit www.cadra.com.au
For more from ANDRA, visit www.andra.com.au